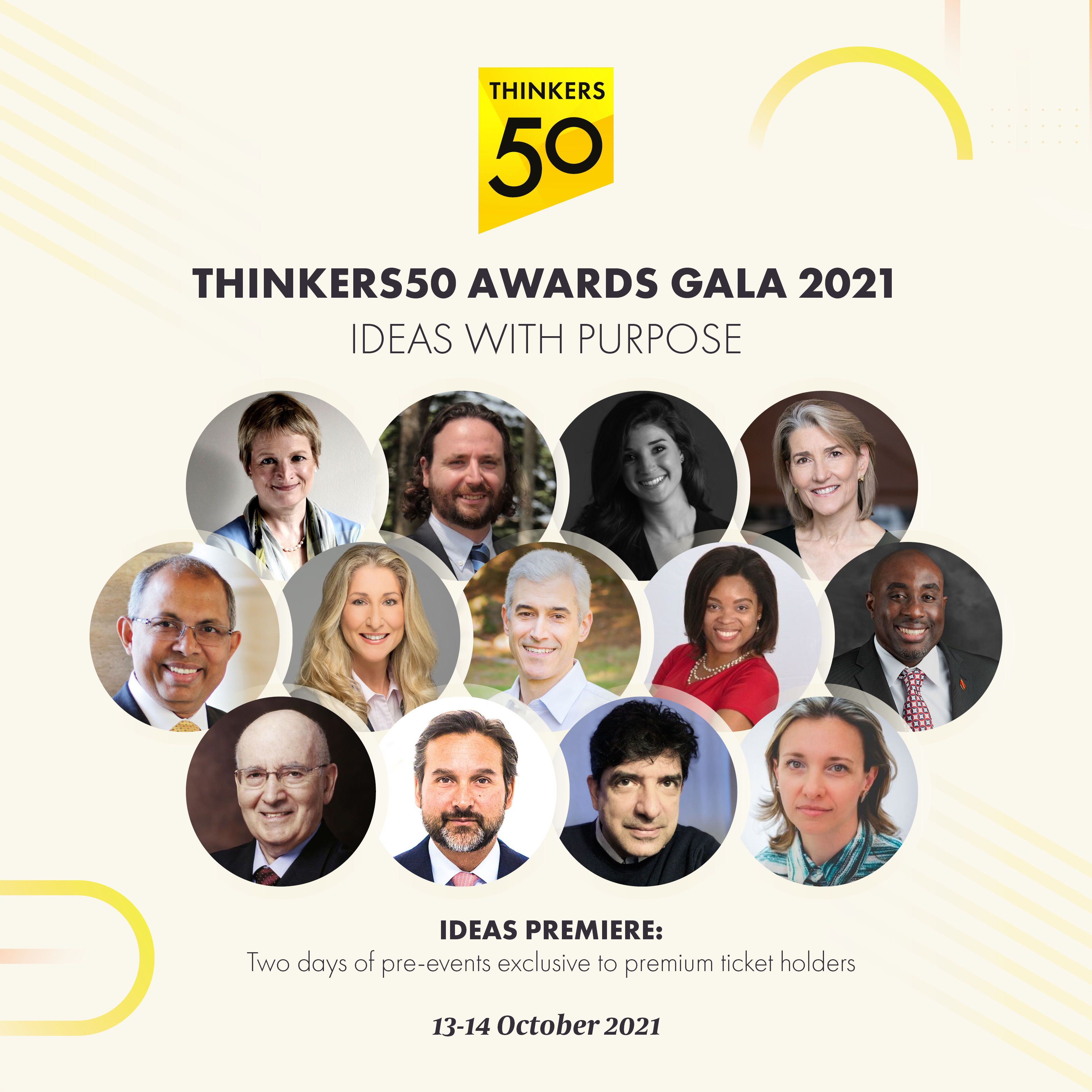 Ideas Premiere Pre-Event
October 13, 2021
-
October 14, 2021
Welcome to our Ideas Premiere, a foretaste of what's to come in our Awards Gala.
Over two days we will be curating some of the world's leading business thinkers as they set the scene for the post-pandemic business world by questioning outdated assumptions and challenging the status quo.
From calling out arrogant leaders and the damage they do, to exploring the customer and employee experience imperatives, and from reimagining capitalism to a long overdue reappraisal of management history, we shine a light on the latest ideas and offer a vision of business that is joyful, open to ecosystems thinking and able to embrace a state of permanent transformation.
We are joined by business leaders including Piyush Gupta, CEO of DBS Group, and leading thinkers including Amy Edmondson, Michael Jacobides, and Philip Kotler, the man who invented and continues to reinvent modern marketing, and go in search of deeper meaning with Leadership and Literature with Subir Chowdhury and a panel of acclaimed novelists and poets.