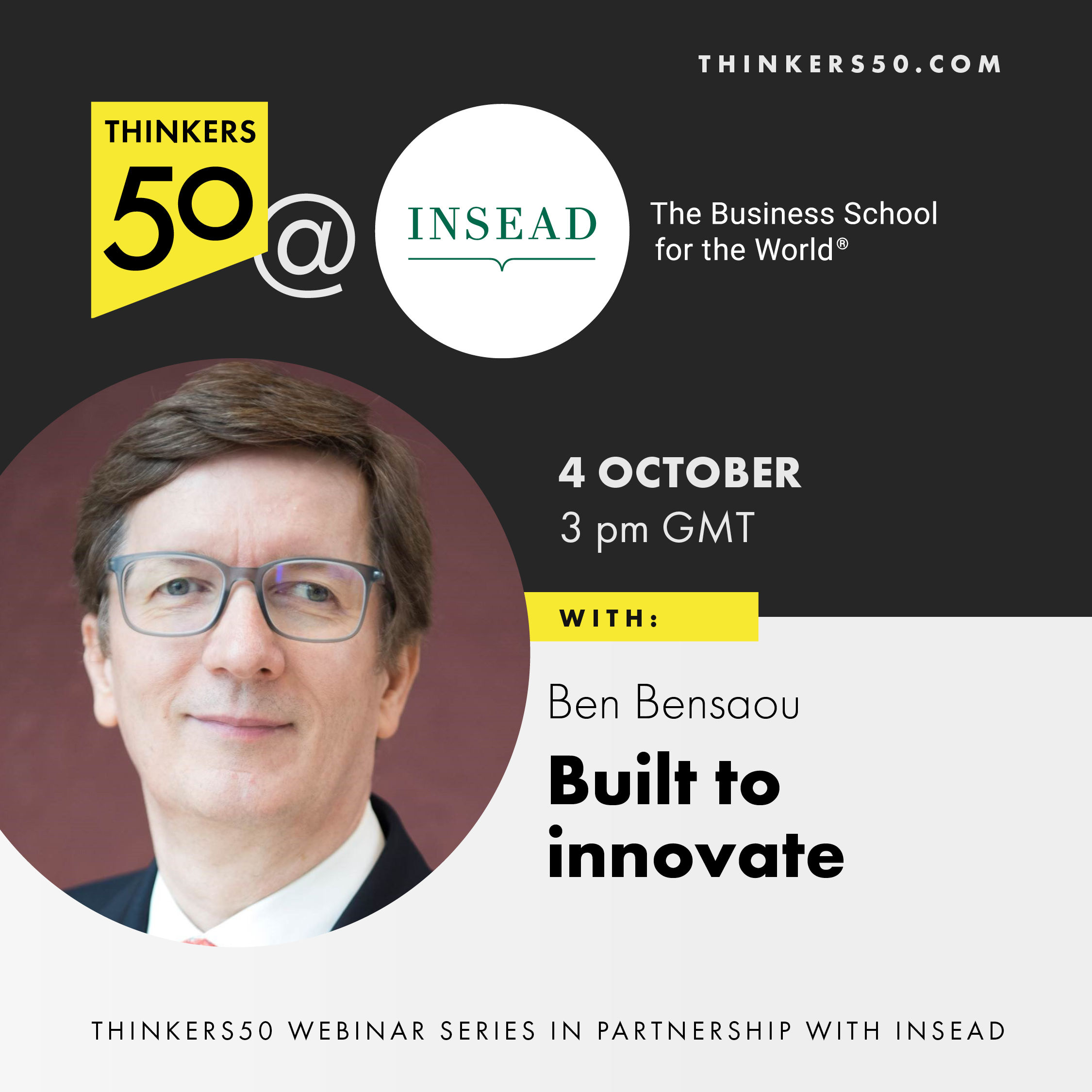 Thinkers50@INSEAD with Ben Bensaou
October 4, 2022 @ 3:00 pm
UTC+0
Built to innovate
The big question on the mind of every business leader today is: What can I do to create extra value for my company and the customers we serve? This webinar will provide everything you need to transform your organization into an innovating engine that continually produces new products and processes to generate enormous new value for you and for the customers you serve.
Ben is Professor of Technology Management and Professor of Asian Business and Comparative Management at INSEAD where he previously served as Dean of Executive Education.  He has been a Visiting Associate Professor at Harvard Business School, a Senior Fellow at the Wharton School, and a Visiting Scholar at the Haas School of Business at UC Berkeley.
Ben is the author of Built to Innovate (McGraw Hill, 2021).