THINKERS50 RADAR CLASS OF 2020
amy bradley
Senior faculty member at Hult Ashridge International Business School.
Ideas
'Shades of Grey', her three-year study into employee engagement, concluded there were four zones of engagement: contentment, disengagement, pseudo-engagement, and engagement. Developed a diagnostic tool to measure engagement in organizations. Her book The Human Moment argues that organizations must find ways of becoming more compassionate in an age where work is increasingly de-humanized. Her decade of research concludes that compassion is the key to business performance.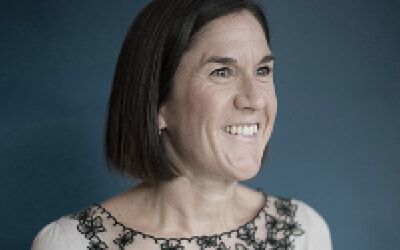 BIO
Has a PhD from Aston University and is a keen triathlete.
Content
The Human Moment (LID, 2020); "Shades of Grey: An exploratory study of engagement in work teams," "How Engaged Is Your Team, Really?" with Sharon Olivier (HBR, 2019).
VERDICT
"The clarion call for the humane management of
people to raise performance."