THINKERS50 RADAR CLASS OF 2021
Keyvan vakili
Ideas
Explores how technological contexts contribute to the relationship between knowledge diversity and innovation outputs, how the external environment influences collaboration choice, and how inventors choose the areas in which they invest their efforts.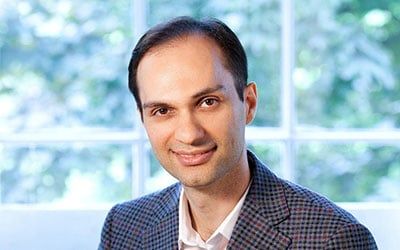 BIO
Assistant professor of strategy and entrepreneurship, London Business School. Former entrepreneur and consultant who founded a video game production company acquired by Samsung.
Content
"When Generalists Are Better Than Specialists and Vice Versa", Harvard Business Review; keyvanvakili.com.
VERDICT
"Valuable insights on the composition of innovative teams."