Judgment in the Age of AI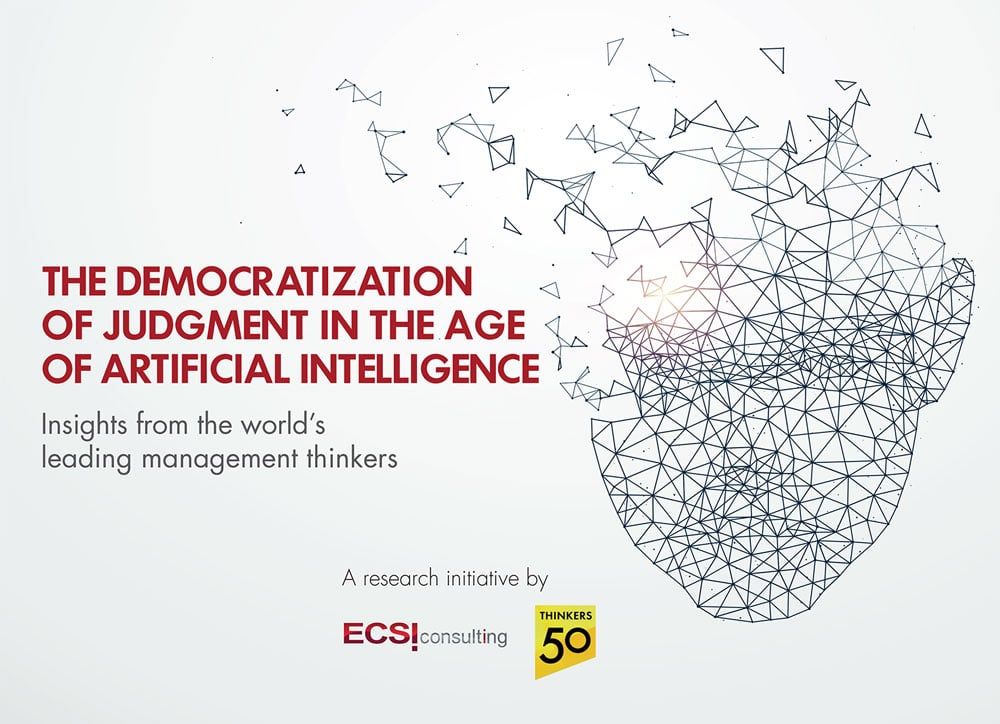 ECSI and Thinkers50 teamed up to develop this report on the democratization of judgment in the age of Artificial Intelligence (AI), a research initiative focused on the impact of analytical and cognitive computing technologies on the role of human judgment in business decision making. 
With companies investing heavily in machine learning and predictive modeling, Artificial Intelligence is now a reality. But in contrast to common belief, this is an opportunity rather than a threat. With advanced analytics, people – not data – are key to unlocking the opportunity.Organizations can adopt the most sophisticated technologies and hire an army of data scientists, but their efforts will fail if the human aspect is understated. As many business processes – from strategy to innovation and market – are still governed and carried out by people, companies will require more human judgment in the future. Coupling sound qualitative judgment – the ability to make a decision based on a personal interpretation of the context and available facts – with Big Data and AI can make a company unbeatable.Getting there involves four crucial actions:
Democratize judgment across the organization
Foster employees' skills in generating insights and applying qualitative judgment
Provide data access to all
Loosen the reins of control by shifting from a traditional 'Prevention-Control Model' to a 'Post-Detection Model'
The time has come to walk the talk with respect to democratizing decision-making authority. And, if the companies who have embraced this approach are an indication, profitable growth is sure to follow.
Unlock the report
Fill out the form below to gain access to this report.