THINKERS50 RADAR CLASS OF 2021
Fred Swaniker
Ideas
With 60% of its population under 25, Africa is the world's youngest continent, something Swaniker sees as its greatest asset. To realize its potential, he believes that Africa needs to develop better leaders, through reimagining education.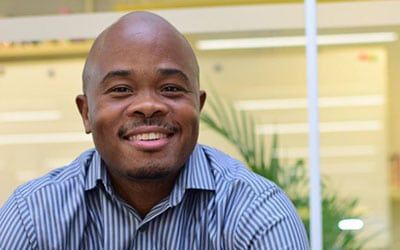 BIO
Ghanaian entrepreneur who began his professional career as a consultant with McKinsey and Company and has an MBA from Stanford Business School. Founder of two organizations that aim to catalyse a new generation of ethical, entrepreneurial African leaders: African Leadership Academy and the African Leadership Network.
Content
Developed an educational model that helps students learn new skills and master concepts. This 4-part Learning Cycle incorporates the need to discover gaps in your knowledge and skillset, self-paced learning, peer learning (students teaching and learning from each other) and facilitated group learning.
africanleadershipacademy.org
VERDICT
"Pioneering entrepreneur on a mission to inspire young African leaders."