THINKERS50 RADAR CLASS OF 2021
MATT BEANE
Ideas
Researches how machines and human beings can work together productively. Left his career in consulting in 2010 to study at MIT because he believed he "would live to see changes in technology and the world of work that would make a mockery of what had come before".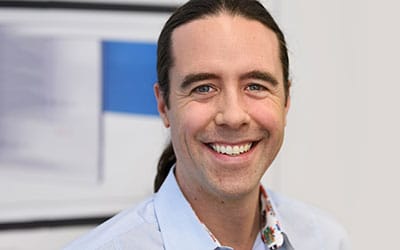 BIO
Former founding tech startup executive and now faculty member in UCSB's Technology Management Program; Digital Fellow at Stanford and MIT. Studies work involving intelligent machines, with specific focus on robotics.
Content
His TED talk "How do we learn to work with intelligent machines" has 1.8 million views. "To Adapt to Tech, We're Heading into the Shadows", "Robots Might Not Take Your Job — But They Will Probably Make it Boring" and "Students are Getting Terrible Training In Robotic Surgery," Wired.com. Also, in MIT Sloan Management Review, "Working with robots in a post-pandemic world".
VERDICT
"Leading researcher on better working relationships with robots."