thinkers50 award winners
Corporate Rebels
On a mission to make work more fun for everyone by visiting the most inspiring organizations across the world and sharing everything they learn. 
02.

 SHORTLISTED

Shortlisted for the Thinkers50 2017 Breakthrough Idea Award.
03.

 FAST FACT

The Corporate Rebels have visited over 100 workplace pioneers around the world.
The Corporate Rebels – Joost Minnaar and Pim de Morree – are creators of a movement of individuals and organizations that inspire changes towards more engaging workplaces. By travelling the world and ticking off their bucket list of entrepreneurs, academics, organizations, and business leaders, they uncover alternative ways of working that unleash the potential of employees.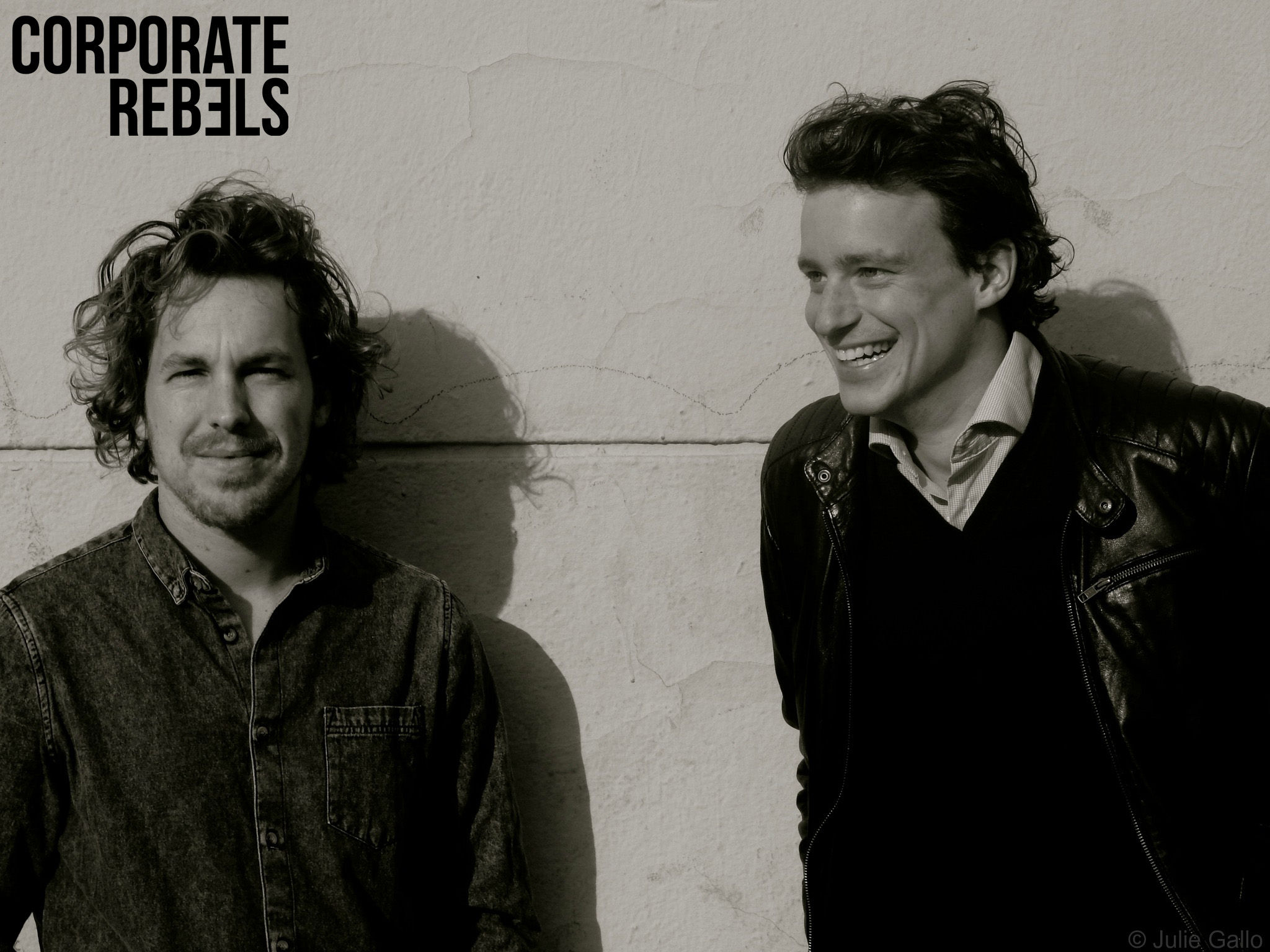 BIO
The Coroprate Rebels was created in 2015 by Joost Minnaar and Pim de Morree. They are also the co-founders of the consultancy company Revolt, which aims to turn the revolutionary ideas they uncover into radical realities. Minnaar gained his masters in nanoscience and nanotechnology at the University of Barcelona. De Morree received his masters in innovation management from Eindhoven University of Technology.
Content
Corporate Rebels (book forthcoming, 2020); The 8 Habits of Companies You Wished You Worked For (Huffpost, 04 July 2017); The Made Up Nonsense About Generations At Work (Forbes Magazine, 30 May 2017); The Secrets of a Happy Business (The Guardian, 26 July 2016); Upgrade the Workplace with these Employee Perks (Millennial Magazine, 19 May 2016).
VERDICT
"Rebels with a cause – to make work more fun!"
Stuart Crainer & Des Dearlove, Thinkers50