thinkers50 ranked thinker
Erin Meyer
Specialist on cross-cultural management, her evaluation of different cultures has resulted in a strategic framework for organizations seeking international success.
01.

ranked thinker

Ranked in 2021.

Previous position: #32 (2019), #39 (2017).
02.

 AWARD WINNER

Winner of the Thinkers50 2021 Talent Award with Reed Hastings. Winner of the Thinkers50 2015 Radar Award.
03.

 FAST FACT

Selected as one of the top ten best business school professors by Business Life in 2013.
Meyer's work looks at how leaders can initiate effective collaboration within teams that span regional, national and ethnic divides. She brings together findings from her own analytic research with insights from leading psychologists and anthropologists to provide a framework with which leaders can manage this growing challenge. Meyer's article "Getting to Si, Ja, Oui, Hai, and Da" was the most read article in the Harvard Business Review in 2015.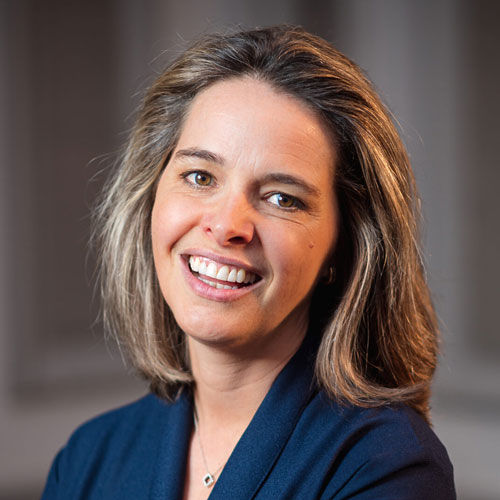 BIO
Meyer began her career teaching English students in Botswana as a Peace Corps volunteer, later working with Asian immigrants in the US. As senior affiliate professor in organizational behaviour at INSEAD, she specialises in the field of cross-cultural management, intercultural negotiations, and multi-cultural leadership. Prior to joining INSEAD Meyer was a director of training and development at HBOC, and a director of business operations at McKesson Corporation.
Content
No Rules Rules: Netflix and the Culture of Reinvention (Penguin Press, 2020); The Culture Map: Breaking Through the Invisible Boundaries of Global Business (Public Affairs, 2014); Getting to Si, Ja, Oui, Hai, and Da (Harvard Business Review, December 2015 issue); When Culture Doesn't Translate (Harvard Business Review, October 2015 issue); Navigating the Cultural Minefield (Harvard Business Review, May 2014 issue).
VERDICT
"The world expert on cultural relativity – how successful managers navigate the complexities of cultual differences. Meyer's Culture Map is the bible for international managers."
Stuart Crainer & Des Dearlove, Thinkers50