thinkers50 RANKED THINKer
Hubert Joly
Helping leaders put purpose to work and unleash human magic.
01.

ranked thinker

Ranked in 2021.
02.

award winner

Winner of the Thinkers50 2021 Leadership Award.
03.

fast fact

Recognized as one of the 100 "Best-Performing CEOs in the World" by HBR.
The philosophy behind the resurgence of Best Buy: pursue a noble purpose, put people at the center of the business, create an environment where every employee can blossom, and treat profit as an outcome, not the goal. Easy to understand, but putting it into practice is less so.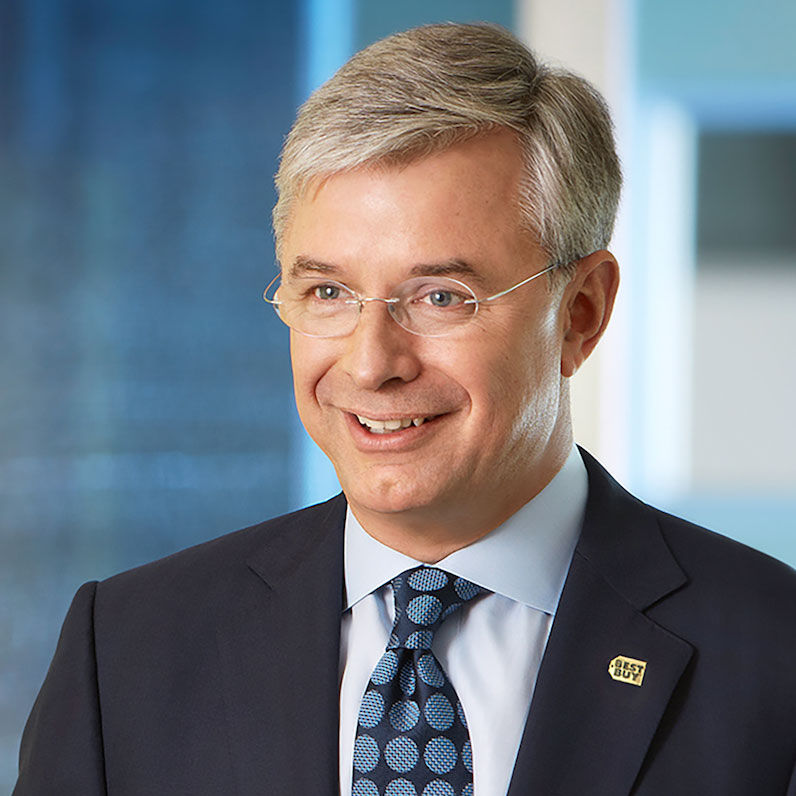 BIO
Hubert Joly is the former Chairman and CEO of Best Buy. He has been recognized as one of the one hundred "Best-Performing CEOs in the World" by Harvard Business Review, one of the top thirty CEOs in the world by Barron's, and one of the top ten CEOs in the United States in Glassdoor's annual Employees' Choice Awards. Joly is now a senior lecturer at Harvard Business School and serves on the boards of Johnson & Johnson and Ralph Lauren. During his time at Best Buy, he and his team rebuilt the company into one of America's favourite employers, a sustainable leader, and an innovator, dramatically increasing customer satisfaction and growing the company's stock price 10-fold. His greatest achievement, however, may have been to make himself dispensable: he decided to step down as CEO in 2019 and as executive chairman in 2020, and pass the baton to a new generation of leaders.
Content
The Heart of Business (2021), Joly's personal playbook for achieving extraordinary outcomes by putting people and purpose at the heart of business.
VERDICT
"Joly brilliantly demonstrates how we can reinvent capitalism so that it contributes to a sustainable future."
Stuart Crainer & Des Dearlove, Thinkers50