thinkers50 ranked thinkers
Marshall Van Alstyne & Geoff Parker
Developed the concept of two-sided markets, which is used extensively in platform business models, and delivered the first comprehensive analysis of platform technology.
01.

ranked thinkers

Ranked in 2021.

Previous positions:
#36 (2019)
03.

 FAST FACT

Marshall Van Alstyne was one of the first to measure the dollar value of social networks.
Originators of the concept of the inverted firm, which argues that value is increasingly created outside the organization rather than internally, Van Alstyne and Parker are the authors of the book Platform Revolution, a comprehensive analysis of how platforms use technology to match producers and consumers in a multi-sided marketplace. Platform Revolution includes guidance on how businesses can thrive in the era of platform technology.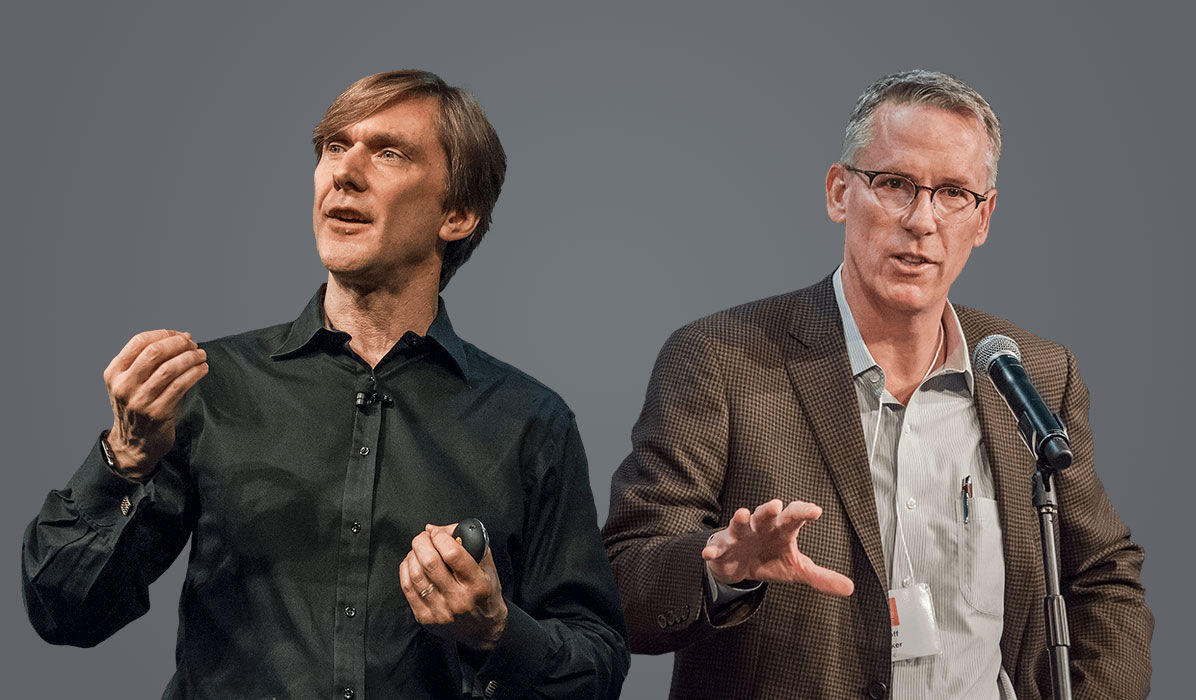 BIO
Van Alstyne is Questrom Professor of Management at Boston University and Parker is professor of engineering at Thayer School, Dartmouth College. They are both research associates at the MIT Initiative on the Digital Economy.
Content
Platform Revolution: How Networked Markets are Transforming the Economy and How to Make Them Work For You (with Sangeet Paul Choudary, WW Norton & Company, 2016).
PlatformStrategyPartners.com
VERDICT
"The go-to gurus for platform business models."
Stuart Crainer & Des Dearlove, Thinkers50