thinkers50 award winner
Sanyin Siang
The inspirational and practical voice of executive coaching.
01.

ranked thinker

Ranked in 2021.
03.

 ON THE RADAR 2018

Listed in the Thinkers50 Radar Class of 2018.
Driven by the belief that today's complex challenges require collaboration across public, private and social sectors, a theme through her work is convening interdisciplinary, diverse think tank gatherings towards defining complex problems and implementing new approaches for solving them. Sanyin Siang helps leaders launch and create value by focusing on mindset, behavioural change, and team and culture building.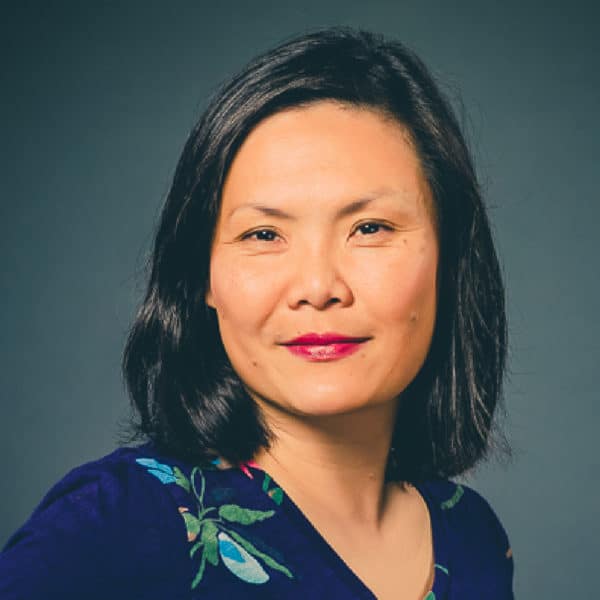 BIO
A CEO Coach, Author, and the Executive Director of the Fuqua/Coach K Center on Leadership & Ethics (COLE) at Duke University. The COLE Center is a leadership laboratory that engages all of Duke's Daytime MBA students and convenes high-level think tank gatherings to explore today's complex leadership opportunities and challenges. She works with C-suite executives and generals to help them become even more successful. She is an advisor for GV (former Google Ventures), Duke Corporate Education, and the Sports Innovation Lab. Prior to Duke, she was at the American Association for the Advancement of Science.
Content
The Launch Book: Motivational Stories to Launch Your Idea, Business or Next Career (LID,  2017) helps readers build the leadership mindset for addressing the changes in their careers, businesses, and lives.

VERDICT
"Infectiously enthusiastic, Sanyin Siang is also a hugely positive force for good in the world of leadership.
Stuart Crainer & Des Dearlove, Thinkers50