Pressure situations can quickly create a negative mindset. Our 'animal' brain begins to perceive others as a threat to our grandiose self-centered existence. We get into a survival mode which means we relish in the misfortunes of others and indulge in destructive competition. Instead of motivating ourselves to be better, we sabotage our 'rivals'.  That powerful emotion is envy.
In this interactive session, Professor Kriti Jain, an expert on leadership and decision-making in the workplace, will share insights on:
Disruptive consequences of envy for individuals and teams.
Steps one can take to convert envy into a positive motivational force.
Lessons for leaders on how to spot and navigate this complex emotion within their teams.
Envy doesn't have to be destructive. It signals an opportunity, an invitation to feel a sense of admiration towards those successful others and build an inspiration-driven culture.
Professor Kriti Jain is an award-winning management expert and works with global business leaders on topics of leadership, decision-making, and organizational culture. Her research and teaching focuses on why people think, decide, and behave the way they do and how leaders can create meaningful human-centric workplaces. Her training programs and educational courses combine scientific rigor with industry relevance. She designs behavioral science based workshops and field interventions with multinational corporations to address the challenges of an increasingly uncertain world. You can learn more about her work on the website www.kriti-jain.com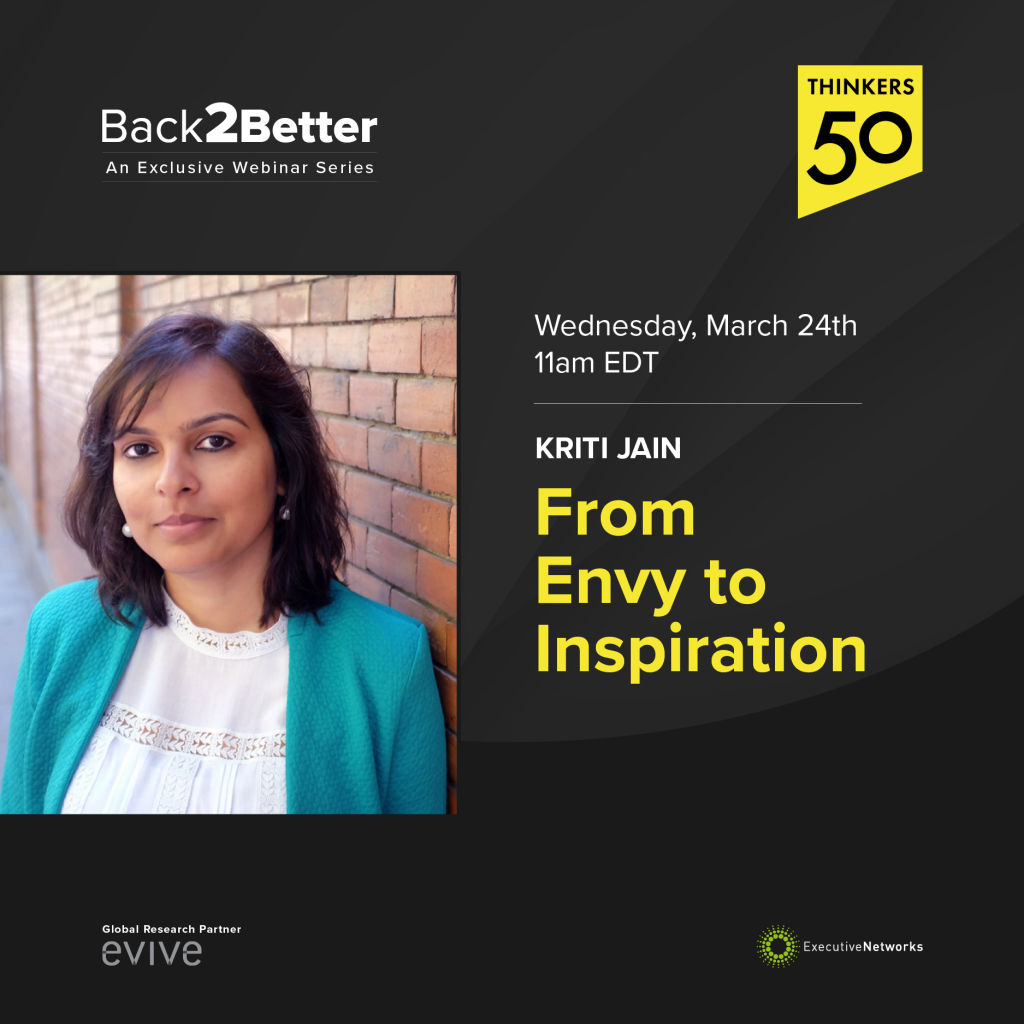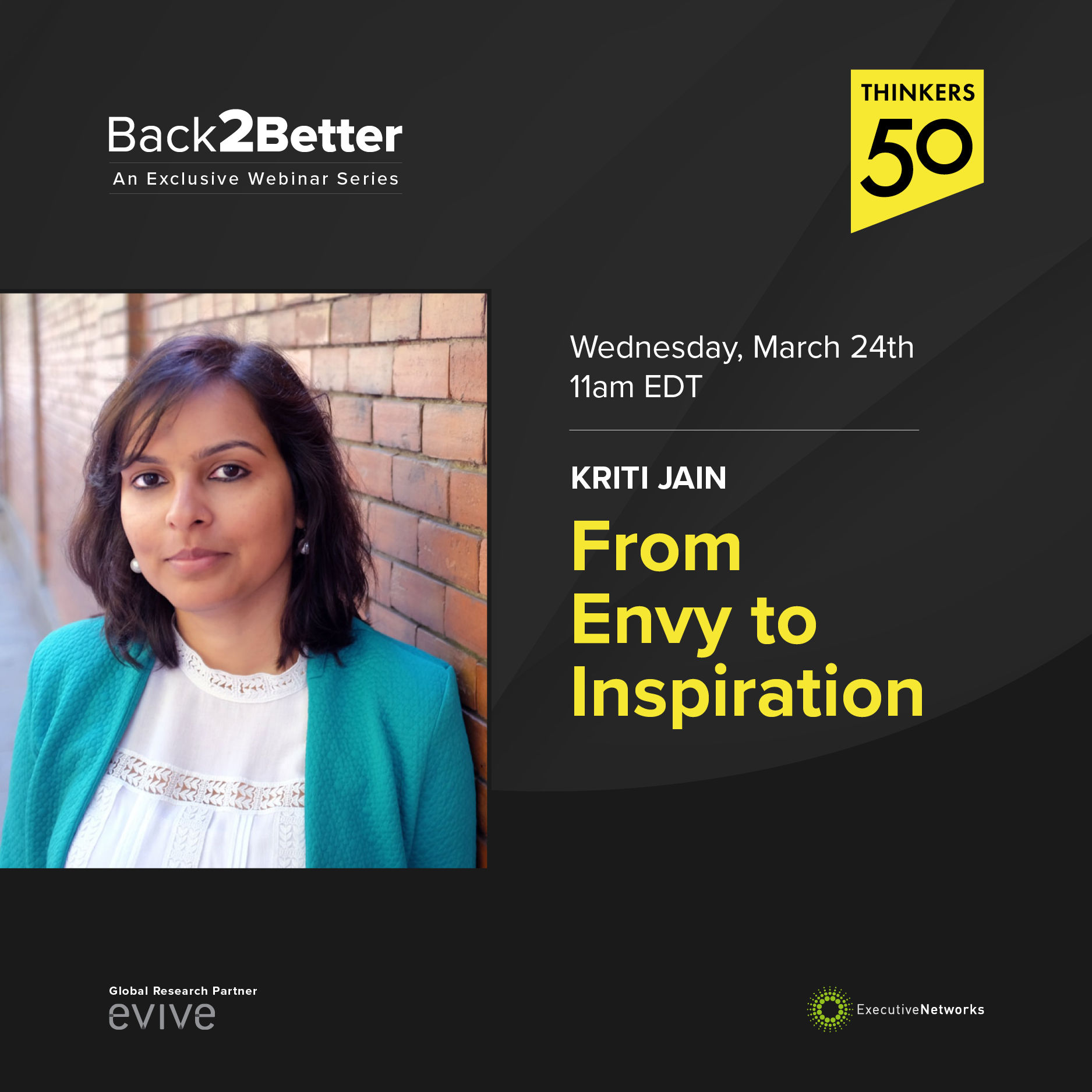 About Back2Better
We are excited to partner up with Executive Networks to bring an exclusive collection of new resources for navigating change through the Back2Better webinar series, which includes 50 Webinars in 50 Weeks. The series officially kicked off in September 2020 and focuses on real-time actionable insights from the world's top business leaders, academics, and HR thought leaders that help organizations adapt and evolve to the new future of work.
A catalyst for deeper exploration of the world of work, Back2Better is a platform for community knowledge-sharing that will help prepare forward-thinking organizations and their leaders to evolve and grow in the months to come. Through informative webinars delivered over the course of 50 weeks, this program covers timely topics selected moment to moment through a process informed by Executive Network member surveys, research from the Human Flourishing Program at Harvard, and insights from an esteemed advisory board. This is your opportunity to explore how you can adapt to the future of HR post-COVID with leading business professionals from Harvard, NYU, Amazon, and other top institutions and organizations.