by Sydney Finkelstein
Did you see American figure skater, Jeremy Abbott, crash to the ice during the short programme at the Sochi Olympics, rolling into the wall, clutching his side in pain? Maybe you also saw him get up just 10 seconds later, and continue his skate — despite the pain, embarrassment and fear.
All I could think was: this kid's got guts.
In business we have a word for it — resilience. It's often the secret sauce that separates the highest achievers from the mass of people who are perfectly capable, but not exceptional. If doctors could prescribe resilience, we'd all want it.
The good news is that each of us has the potential to live a resilient life on and off the job, if we choose to. It may be difficult to do, sometimes even unfathomable, but that just makes it all the more powerful and important.
Here's a quick test: if you genuinely believe the above paragraph to be true, then you're probably more resilient than you think you are. It takes confidence to be resilient. But, and this is so true of so many leadership characteristics, too much confidence is a killer. Bouncing back from failure requires, by definition, that you recognize something has gone wrong, and you were the one who made it happen.
The complacent and the arrogant do not accept personal responsibility. For them, failure is someone else's fault. We've seen plenty of this during Sochi as well — hockey players blaming errant referee calls, snowboarders complaining the snow was "too soft" and speed skating coaches attributing poor results to new high-tech suits selected for their athletes.
But you'll pay a steep price for this retrograde attitude. After years of studying failure in organisations around the world, if there's one thing I've learned it's that humility and open-mindedness in the face of mistakes is the single best thing you can do to improve results. Everyone fails. But not everyone recovers from failure. The key is to learn from it rather than get beaten by it.
So many of us have a natural tendency to stick our head in the sand when confronted with information we'd rather not hear. For example, Ron Johnson, the ill-fated CEO of JC Penney, was so hell-bent on making the discount department store into another Apple retail behemoth that he completely missed all sorts of signals from employees and customers that amounted to a direct challenge to his radical turnaround strategy. For Johnson, he chose to ignore the noise and instead listened to all those who agreed with him.
But that's no way to run a company. Being open to new information — even better, going out of your way to learn what you wish wasn't true — is the hallmark of a resilient leader. How else can we adapt and change if we don't know what's really going wrong?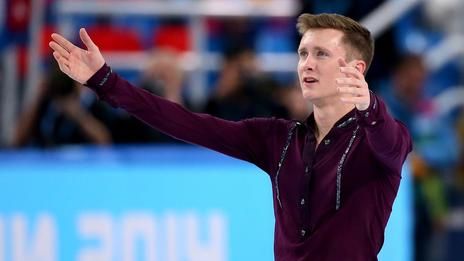 The challenge of resilience is not just about our work lives. If you're like me, you've thought about where resilience comes from and wondered whether we are helping our children build this vital capability for their futures.
I believe we have cause for worry. When parents help their kids navigate every challenging situation, from "extra" help with homework to completing college applications for them, they are doing an incredible disservice to their children. Parents want to protect their kids from failure, but doing so deprives them of the opportunity to practice not just a life skill but an essential work skill. When self-esteem becomes more important than results, we are inadvertently training young people to become less adaptable, not more.
It won't get any easier in the future, either. In a disruptive and competitive world, the rate of failure is going up, not down. For example, when you track the makeup of the Fortune 100 over time, you find that the number of companies falling off the list has gone up at an increasing rate. That means that while 25 years ago some 20% of the biggest companies in the world dropped out of the top 100 after 10 years, more recently the 10-year rate of attrition has jumped to over 30%.
And with the fortunes of companies, so goes many of our careers. Many of us already expect to change jobs many times over our careers, but we may need to change careers, too — maybe more than once! That's why there's no substitute for constant learning and networking — the former to ensure you will always have something to offer others and the latter to keep you in the "deal flow" of job opportunities.
Resilience is not just about getting up off the floor, but also being ready for whatever comes next. Even when you don't know what it is.
Failures, setbacks and falling down on the ice in front of millions of people are no longer unusual events, but regular features of a dynamic, competitive and highly demanding work environment. Getting up to finish your skate is no longer optional.
Sydney Finkelstein is the Steven Roth Professor of Management, and Associate Dean for Executive Education, at the Tuck School of Business at Dartmouth College, where he teaches courses on Leadership and Strategy. He holds degrees from Concordia University, the London School of Economics, and a Ph.D. from Columbia University. Professor Finkelstein has published 17 books and 75 articles, including the #1 bestseller Why Smart Executives Fail. Professor Finkelstein is a Fellow of the Academy of Management and on the global Thinkers 50 list of top management gurus. His research focuses on strategic leadership, corporate governance, and creating top talent. He is an active consultant and speaker to executives and boards around the world.