PRESS RELEASE
12 September 2022
THINKERS50 HALL OF FAME ANNOUNCES NEW INDUCTEES
LONDON – Thinkers50 (thinkers50.com), the global platform for management thinking, today announced seven new inductees to its Management Hall of Fame hosted by the Haier Group.
The new inductees are: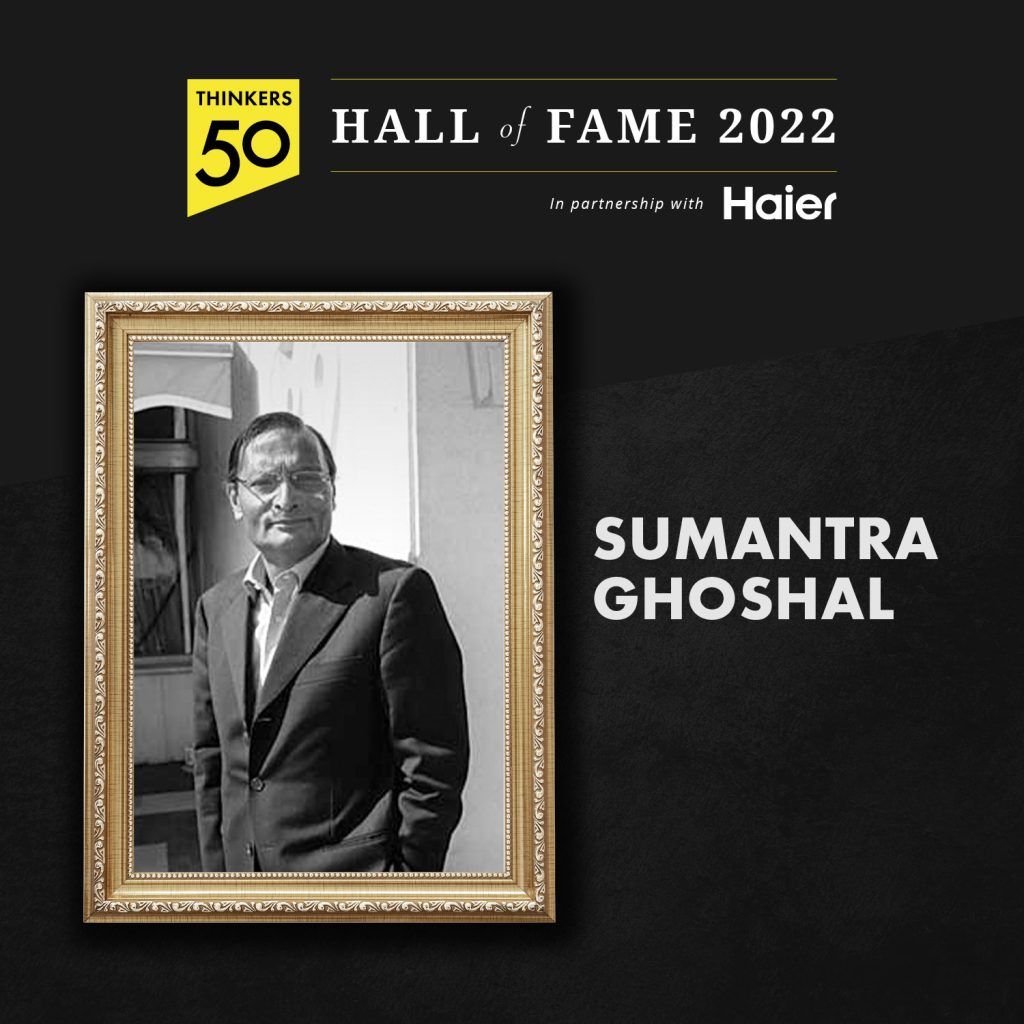 Sumantra Ghoshal (1948–2004)
The Indian scholar, educator and author was a Professor of Strategic and International Management at London Business School from 1994 and before that a professor at INSEAD from 1985. Co-author (with Chris Bartlett) of Managing Across Borders: The Transnational Solution (1999), which was hugely influential and identified and described three different varieties of internationalization (multinational, global and international).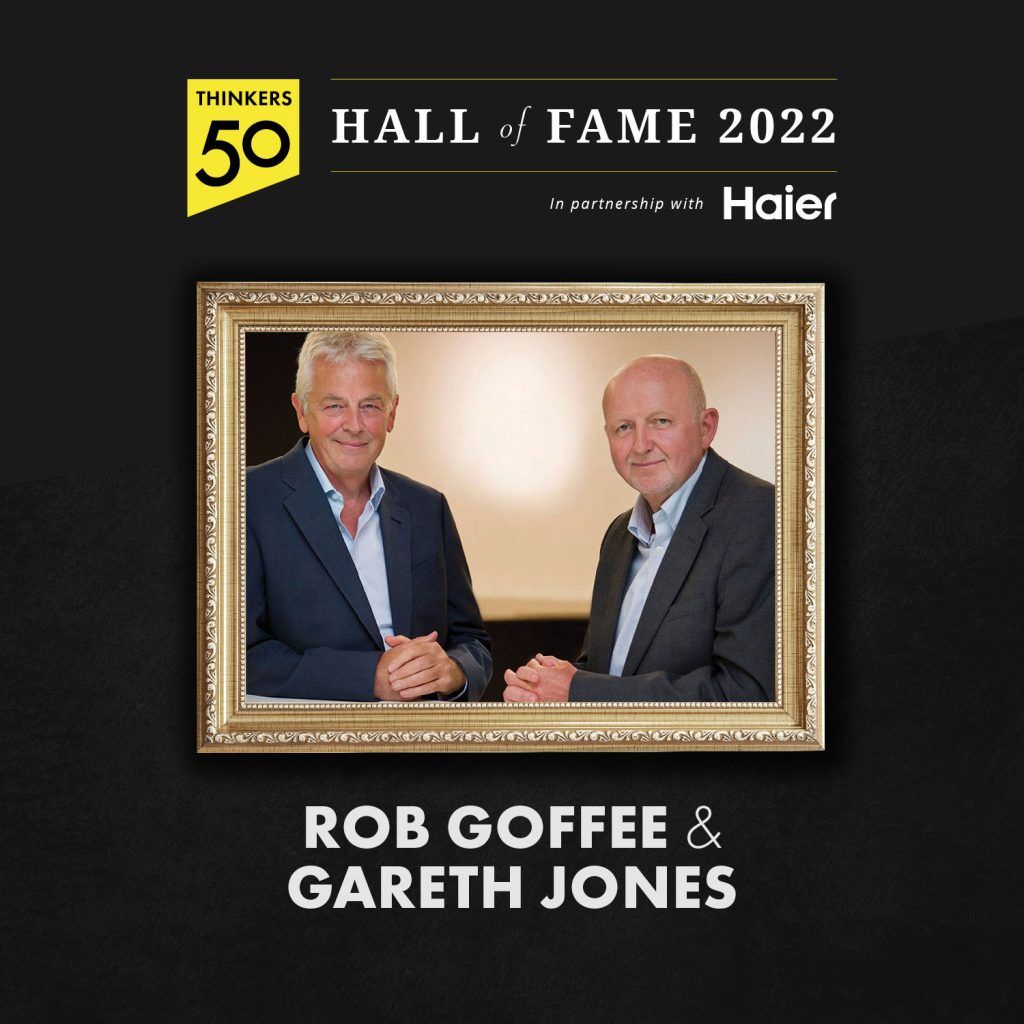 Rob Goffee and Gareth Jones (1952-2021)
The British duo are the authors of The Character of a Corporation (1998), Why Should Anyone Be Led By You? (second edition, 2015), Clever: Leading Your Smartest and Most Creative People (2009), and Why Should Anyone Work Here? (2015). Goffee is a professor emeritus of London Business School. Jones taught at Henley Business School and IE Business School and held senior executive positions in a number of corporations including the BBC.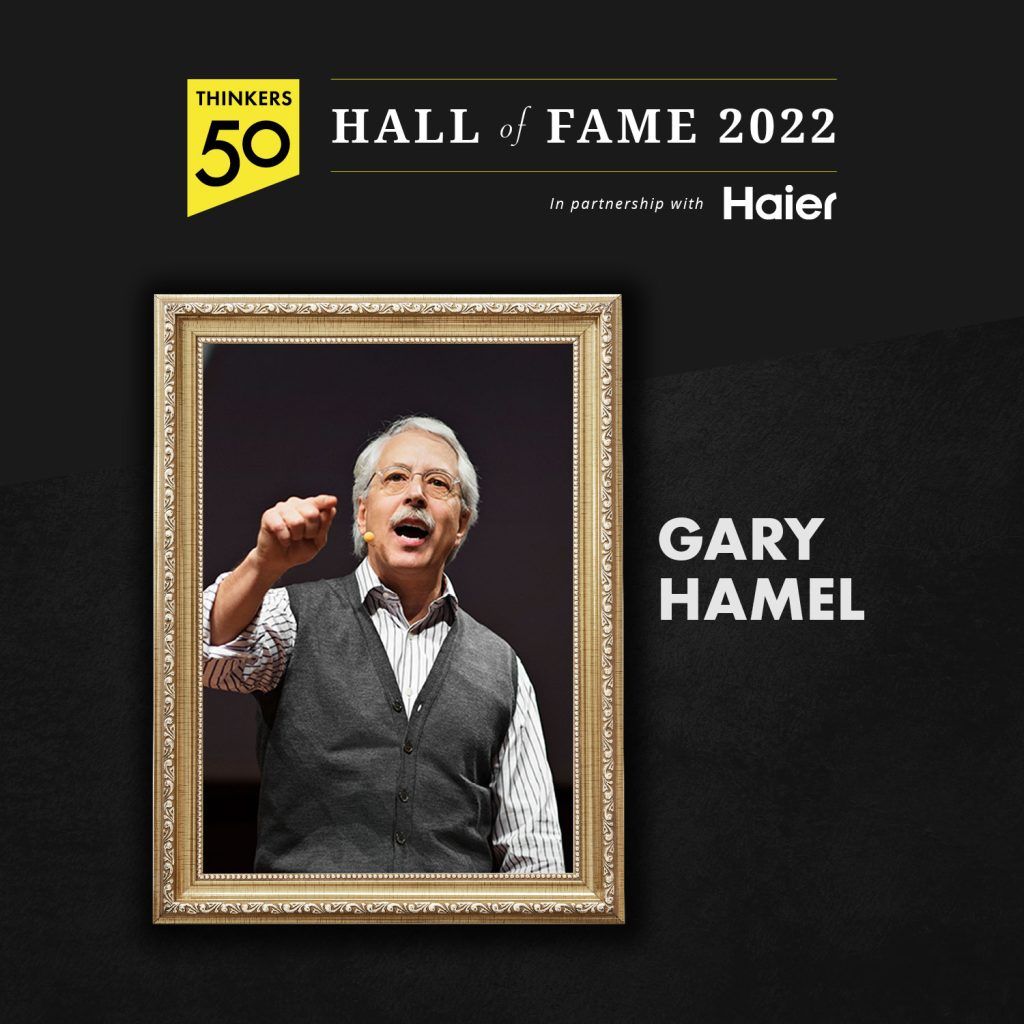 Gary Hamel
Gary Hamel has been on the faculty of London Business School for more than 30 years and is the director of the Management Lab. His most recent bestsellers are Humanocracy (with Michele Zanini, 2020), What Matters Now (2012), The Future of Management (2007) and Leading the Revolution (2000). 
In his influential early work he collaborated with CK Prahalad. Their book, Competing for the Future (1994) was one of the most important books of the 1990s.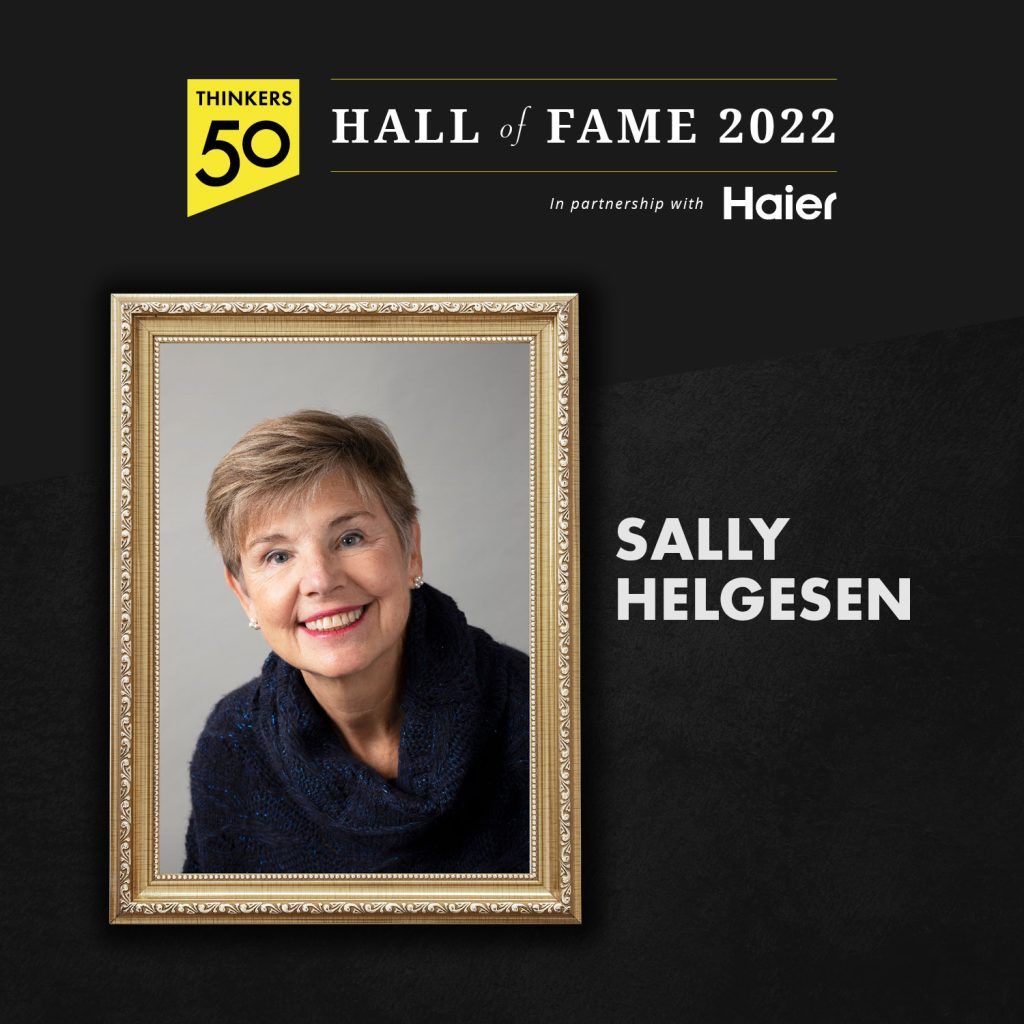 Sally Helgesen 
One of the world's premier experts on women's leadership, she is author of How Women Rise (with Marshall Goldsmith, 2018) which examines the behaviors most likely to get in the way of successful women. Previous books include The Female Advantage: Women's Ways of Leadership (1990) and The Female Vision: Women's Real Power at Work (2010), which explores how women's strategic insights can strengthen their careers. The Web of Inclusion: A New Architecture for Building Great Organizations (1995) is credited with bringing the language of inclusion into business.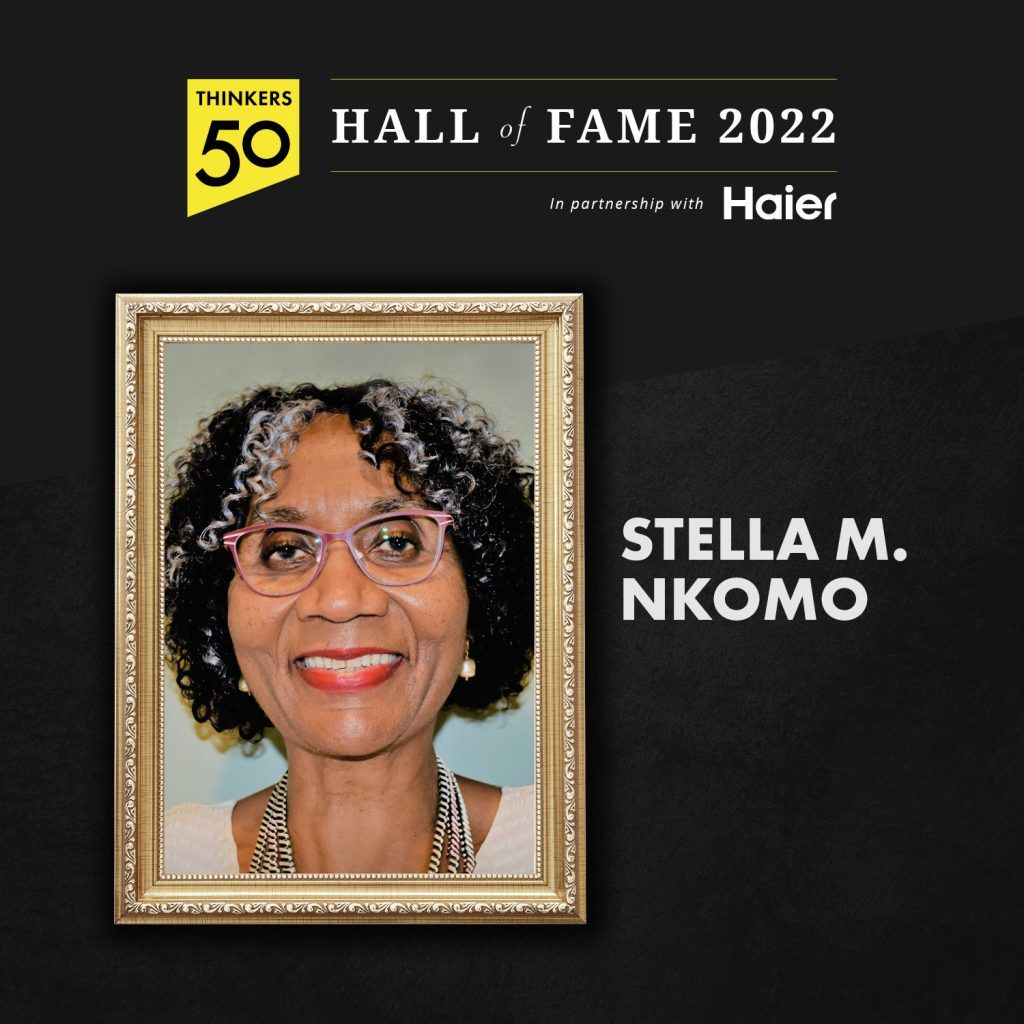 Stella M. Nkomo
Professor in the Department of Human Resource Management at the University of Pretoria. A former Scholar-in-Residence at the Bunting Institute of Harvard University and Visiting Scholar at the Tuck Business School of Dartmouth College. Co-author of Our Separate Ways: Black and White Women and the Struggle for Professional Identity (with Ella Bell Smith, second edition 2021).  Her most recent research focuses on diversity practices in Africa and the relationship between diversity ideologies and practices.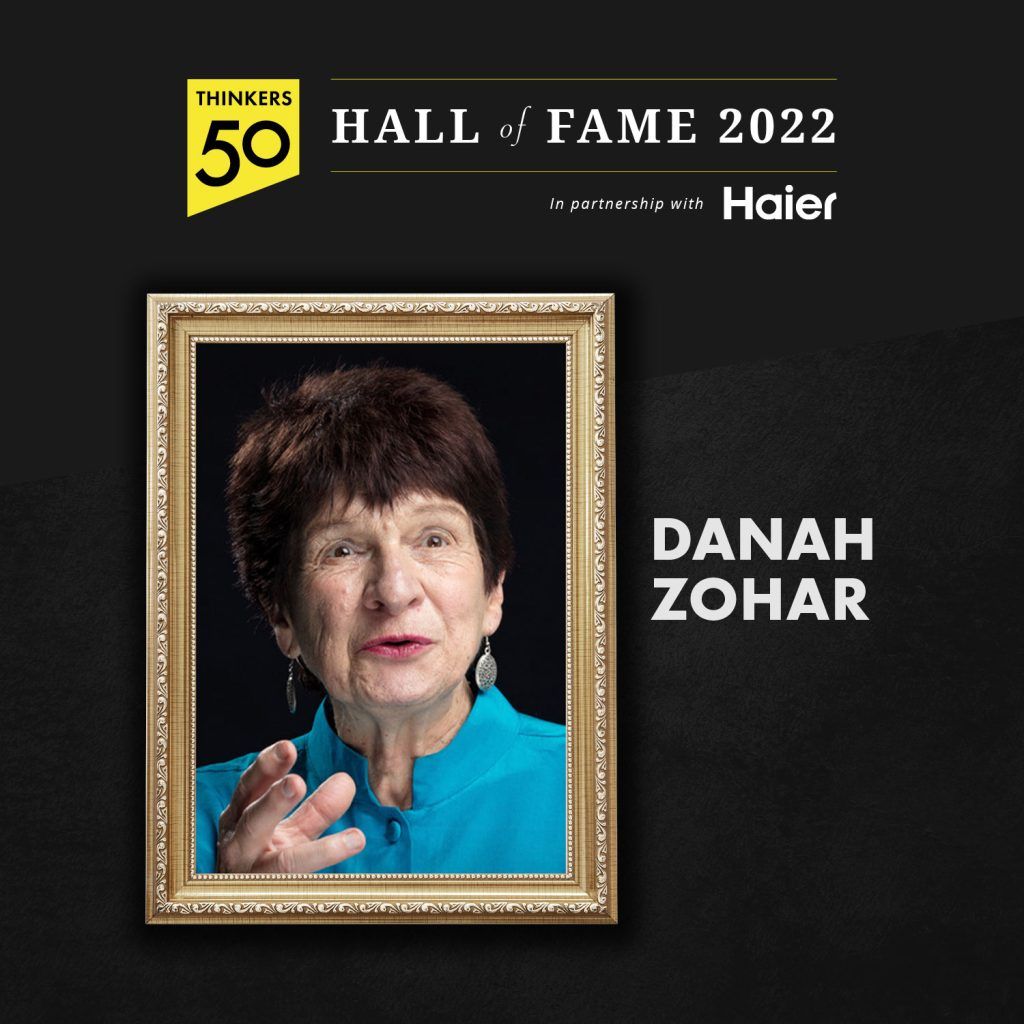 Danah Zohar 
Extends the language and principles of quantum physics into a new understanding of human consciousness, psychology and social organization, particularly the organization of companies. Her books include The Quantum Self (1991), The Quantum Society (with Ian Marshall, 1994), ReWiring the Corporate Brain (1997) and The Quantum Leader (new edition, 2016). Has also championed the concepts of spiritual intelligence and spiritual capital in SQ: Connecting with our Spiritual Intelligence (with Ian Marshall, 2000) and Spiritual Capital: Wealth We Can Live By (with Ian Marshall, 2004). Her most recent work is Zero Distance: Management in the Quantum Age (2021).
---
Founded in 2009, the Thinkers50 Hall of Fame honours the legacy of an elite group of thinkers whose work has had a profound and lasting influence on the world of management. The Thinkers50 Hall of Fame is hosted by the Haier Group and the new inductees will be announced at Haier's annual forum on September 20-21 which this year is held virtually.
"To be inducted into the Thinkers50 Hall of Fame someone must have had a long-term impact on the way people think about and practice management," explains Thinkers50 co-founder Stuart Crainer. "These thinkers have all made a profound contribution to how we understand management and how it is practiced globally."  
Zhang Ruimin, chairman emeritus of the Haier Corporation, says: "It is a great pleasure and honour for Haier to host the Thinkers50 Management Hall of Fame. As a young manager I was hugely influenced by many of the thinkers in the Hall of Fame.  The new inductees are worthy additions to this pantheon of great management thinkers."
The new inductees will be celebrated at a one-hour virtual event on 21 September.   
About Thinkers50
Thinkers50 identifies, ranks, and shares the very best in management ideas. Its definitive global ranking of management thinkers is announced and Distinguished Achievement Award recipients are honoured every two years at a gala event dubbed the "Oscars of management thinking" by the Financial Times. The 2021 top ranked thinker was Amy Edmondson, author of The Fearless Organization. The previous recipients of the coveted number one position in the ranking are  W. Chan Kim and Renée Mauborgne (2019), Roger Martin (2017), Michael Porter (2015 and 2005), Clay Christensen (2013 and 2011), CK Prahalad (2009 and 2007), and Peter Drucker (2003 and 2001). 
Thinkers50 partners include the Brightline Initiative, Deloitte, Fujitsu, Executive Networks and Haier.
About Stuart Crainer and Des Dearlove
Des Dearlove and Stuart Crainer are the founders and directors of Thinkers50. Internationally recognized experts and commentators on management ideas, they are the authors of more than 15 books that have been translated into 20 languages. Former columnists to The (London) Times, they are editors of The Financial Times Handbook of Management. They advise thinkers and organizations worldwide.
Contacts
Stuart Crainer

(0044) 07767 254602
Des Dearlove

(0044) 07765-405407
@thinkers50
www.thinkers50.com