THINKERS50 RADAR CLASS OF 2020
alex edmans
Professor of finance at London Business School and academic director of the Centre for Corporate Governance.
Ideas
Research in corporate finance; behavioural finance; corporate social responsibility; and practical investment strategies. Plus World Cuponomics – the effects of the soccer World Cup on stock markets.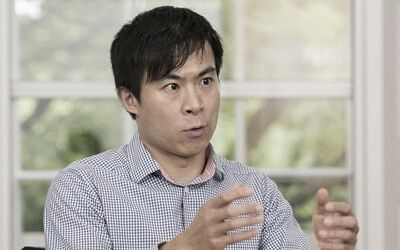 BIO
Graduated from Oxford and then worked for Morgan Stanley. After a PhD from MIT Sloan, joined Wharton in 2007 and was tenured in 2013. Serves on the steering group of The Purposeful Company, which encourages companies to pursue long-run purpose over short-run profit.
Content
TED "What to Trust in a Post-Truth World", and the TEDx talk "The Social Responsibility of Business". Grow the Pie: How Great Companies Deliver Both Purpose and Profit, forthcoming, 2020.
VERDICT
"Fresh voice on finance and investment strategies – and much more."