THINKERS50 RADAR CLASS OF 2020
Ben Pring
Ideas
Don't be a bad robot (be a smart human). If we try to compete with technology on its terms, we will lose. It's better to play to our human strengths.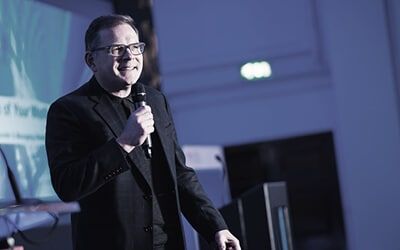 BIO
Co-founded and leads Cognizant's Center for the Future of Work. He joined Cognizant in 2011, from Gartner, where he spent 15 years researching and advising on areas such as cloud computing and global sourcing. In 2007, he won Gartner's prestigious annual Thought Leader Award. He sits on the advisory board of the Labor and Work Life program at Harvard Law School, and in 2018, he was a Bilderberg Meeting participant. He has a degree in philosophy from Manchester University in the UK.
Content
Co-author of the best-selling and award winning books, What To Do When Machines Do Everything (2017) and Code Halos; How the Digital Lives of People, Things, and Organizations are Changing the Rules of Business (2014).
VERDICT
"Ben Pring has the rare ability to see around corners before the rest of us recognise there's a curve in the road."