THINKERS50 RADAR CLASS OF 2020
Dan Toma
Ideas
Puzzled by why innovative products are mainly launched by startups, Toma focuses on the changes blue-chip organizations need to make to allow for new ventures to be built in a corporate setting. Now working on how to account for innovation.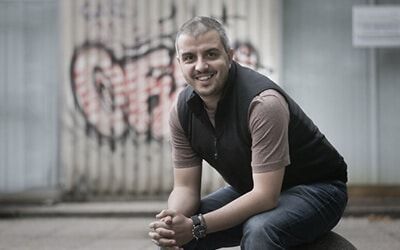 BIO
A certified (Columbia University) lean startup acceleration specialist, Toma helps large companies such as Deutsche Telekom, Bosch, Jaguar Land Rover, Bayer, John Deere and Allianz to master lean startup techniques. A proponent of the ecosystem approach to innovation, he also works with government bodies to develop national innovation ecosystems, including the Finnish Ministry of Foreign Affairs in Vietnam.
Content
Co-author of The Corporate Startup (Vakmedien, 2017), which won the Management Book of the Year for Innovation and Entrepreneurship, from the Chartered Management Institute and The British Library in 2018.
innovationaccountingbook.com
VERDICT
"The lean startup expert
for big business."