THINKERS50 RADAR CLASS OF 2020
Efosa Ojomo
Leads the Global Prosperity research group at the Clayton Christensen Institute for Disruptive Innovation; and the Global Prosperity Group and Forum for Growth at Harvard Business School.
Ideas
Helping to figure out how entrepreneurs and innovators create inclusive economic prosperity. How can business tap into unrealized sources of growth and prosperity – all while making the world a better place.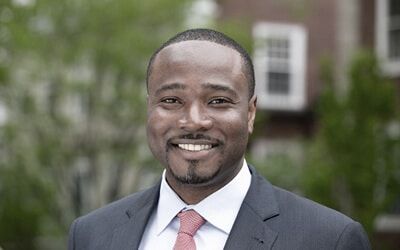 BIO
Graduated from Vanderbilt University with a degree in computer engineering and has an MBA from HBS.
VERDICT
"Champion of inclusive prosperity."