THINKERS50 RADAR CLASS OF 2020
Gabriela teasdale
President and founder of Foundation Transformation Paraguay.
Ideas
To train 10% of the people of Paraguay (700 thousand people) in leadership values and principles as part of the Transformation Begins with Me initiative.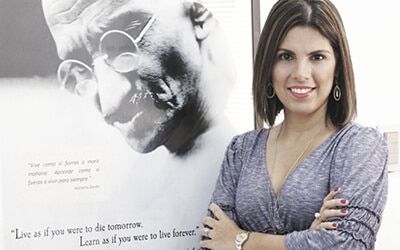 BIO
Foundation Transformation Paraguay partners with the John Maxwell Leadership Foundation. Both organizations have the mission to implement the Transformation Begins with Me initiative. There are currently more than 1000 organizations and institutions in Paraguay that are going through the round table process at no cost to them. She is also a coach and speaker founding one the most important coaching and training companies in the country known as Paraguay Leadership Team. She studied marketing, business and leadership at Duke, Thunderbird, Lee University and the Universidad Americana.
Content
Transformation Begins with Me programme.
VERDICT
"Transforming a country."