THINKERS50 RADAR CLASS OF 2021
Jackson Lu
Ideas
Research focusing on culture and globalization. First to systematically research the "Bamboo Ceiling" phenomenon – why East Asians but not South Asians are disproportionately under-represented in leadership positions in the US.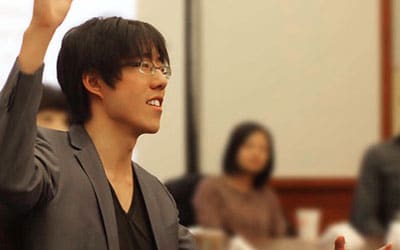 BIO
Columbia Business School PhD and now Mitsui Career Development Assistant Professor at the MIT Sloan School of Management. Selected as a "40 Under 40" Best Business School Professor by Poets & Quants.
Content
Published in premier scientific journals including PNAS, Nature Human Behaviour, and Journal of Applied Psychology; jacksonlu.net.
VERDICT
"Telling research on the upsides and downsides of globalization for individuals, groups, and organizations."