THINKERS50 RADAR CLASS OF 2021
Leon Prieto and simone phipps
Ideas
Ground-breaking research into African American management history and the contributions of African Americans to the development of management as a discipline. Picking up on the work of Charles Clinton Spaulding, they champion the power of cooperative advantage to reimagine capitalism.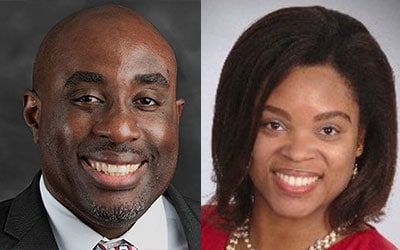 BIO
Prieto is associate professor of management in the College of Business at Clayton State University; Phipps is associate professor of management in the School of Business at Middle Georgia State University. Associate research fellows at University of Cambridge, Judge Business School.
Content
African American Management History: Insights on Gaining a Cooperative Advantage; and "Cooperative Advantage: Rethinking the Company's Purpose" (MIT Sloan Management Review).
VERDICT
"Cooperation really could be the future. Prieto and Phipps are potentially setting the new course of business advantage."