THINKERS50 RADAR CLASS OF 2021
Mitch Joel
Ideas
Innovative insights into the world of innovation, digitization, and progressive business models. Ideas focus on the intersection of brands, consumer behavior, technology, and disrupting disruption.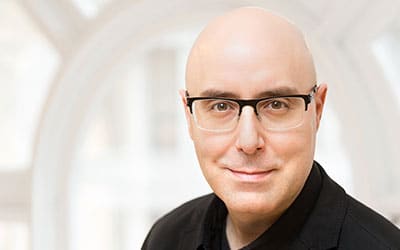 BIO
Founder of Six Pixels Group, an advisory, investing and content producing company focused on commerce and innovation. Entrepreneur, professional speaker, investor, community leader, media personality, and host of the longest-running business podcast in existence. Built one of the largest independent digital marketing agencies that was sold to WPP in 2014.
Content
Two bestsellers: Six Pixels of Separation – Everyone Is Connected. Connect Your Business To Everyone and CTRL ALT Delete – Reboot Your Business. Reboot Your Life, Your Future Depends On It. Plus blog (Six Pixels of Separation); podcasts (Six Pixels of Separation and Groove – The No Treble Podcast); and weekly radio segments.
VERDICT
"Expert on leveraging technology, consumer behavior and innovation in management thinking. His podcast guest list reads like a who's who of thought leadership."