THINKERS50 RADAR CLASS OF 2021
Ruth Gotian
Ideas
How and why do some people thrive while others don't? According to Gotian, the secret sauce is mentoring. Her work takes a deep dive into the impact of mentors, the key behaviours of high achievers, and how to optimize productivity and success for yourself and those around you.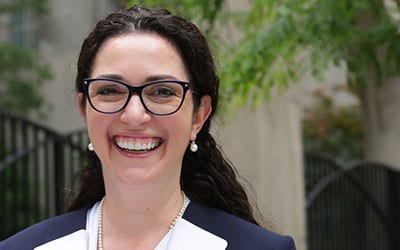 BIO
Chief learning officer and assistant professor of education in anaesthesiology, Weill Cornell Medicine; former assistant dean for mentoring and executive director of the Mentoring Academy.
Content
Numerous articles in Forbes, Nature, HBR, Chief Learning Officer, BMC Medical Education, Academic Medicine; ruthgotian.com. The Success Factor Developing the Mindset and Skillset for Peak Performance (forthcoming).
VERDICT
"Prolific mentor and educator, leading important research into the secrets of success."