The Vijay Govindarajan Video Series
Breakthrough Innovation with the Three Box Solution
Welcome to the Three Box Solution Video Series!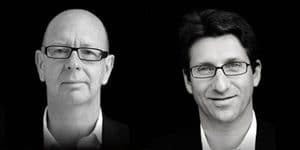 Our mission at Thinkers50 is to identify, rank, and share the very best management thinking. We believe that ideas matter. But we also believe that ideas should make an impact in the real world. We work with the world's leading thinkers to create content that not only educates but also empowers you to make a difference in your organization.
We've known Vijay Govindarajan (VG to his friends) for many years, and follow his work keenly. VG is one of the world's leading experts on innovation, so when he suggested a Thinkers50 video series featuring his famous Three Box Solution we jumped at the chance.  And we think you will, too.
VG's work is of especial importance to us because we believe that innovation is the number one reason why companies succeed or fail, and this series is about identifying and overcoming the barriers that prevent you from reaching your full potential — and then accelerating your progress.
The Thinkers50 Three Box Solution video series contains everything you need to take the latest innovation thinking and apply it to your organization.
Stuart Crainer and Des Dearlove
Founders, Thinkers50
Companies today are constantly having to adapt and redefine their strategies due to the impact of technology and globalization. To be a leader in the future means you need to be able to change, adapt, and innovate.
In this series you will learn from the leading expert on strategy and innovation, Vijay Govindarajan, about the Three Box framework — a method and toolkit designed to help organizations appropriately allocate time and resources to implement transformational business models.
Box 1: Manage the present
Managing the core business at peak efficiency.
Box 2: Selectively forget the past
Abandon ideas, practices, and attitudes that could inhibit innovation.
Box 3: Create the future
Develop breakthrough ideas and convert them into new products and businesses.
The series, based on VG's book, The Three Box Solution: A Strategy for Leading Innovation, will teach you how to accelerate the success of innovation in your own company.
The content of this series is relevant for a large corporation, a mid-size business, a startup or a nonprofit organization. Because innovation is a team sport, this series is useful for individuals who intend to advance careers in R&D, engineering, manufacturing, marketing, sales, service, human resources, accounting, and finance.
The series is organized into four modules, where each concept is taught using a series of videos and illustrative examples to help deepen your understanding.
Module 1: Strategy is Innovation
Understand the Three Box framework and see examples of it in action.
Module 2: Strategic intent
Understand how to set long-term strategic direction that can provide context for employees to brainstorm and identify breakthrough ideas.
Module 3: core competencies
Understand what core competencies are and how they can be leveraged.
MODULE 4: Ideation
Explore Breakthrough Innovation Ideas through a series of examples.
Vijay Govindarajan (VG), a New York Times and Wall Street Journal Best Selling author, is the Coxe Distinguished Professor at Dartmouth's Tuck School of Business. VG's books include Reverse Innovation (with Chris Trimble, 2012), which was selected by the Harvard Business Review as one of the Great Moments in Management in the last century. His latest book is Three Box Solution: A Strategy for Leading Innovation (HBR Press, 2016), and forthcoming in 2020 is the Three Box Solution Playbook (HBR Press, 2020).
VG is currently shortlisted for the 2019 Thinkers50 Innovation Award. In the 2017 Thinkers50 Ranking, he was rated the No. 1 Indian management thinker. VG was also responsible for posing the question that sparked a global challenge to build a $300 house, which earned him the Thinkers50 CK Prahalad Breakthrough Idea Award in 2011.
In September 2019, Vijay Govindarajan was inducted into the Thinkers50 Hall of Fame, joining the elite of management thinkers including Peter Drucker, Charles Handy, Rosabeth Moss Kanter, Henry Mintzberg, Tom Peters, Michael Porter, and CK Prahalad.