thinkers50 ranked thinker
Lynda Gratton
Psychologist, with a unique focus on organizational change, and the movement of business from a competitive to a more collaborative work space.
01.

ranked thinker

Ranked in 2021.

Previous positions:
#13 (2019), #29 (2017), #31 (2015), #14 (2013), and #12 (2011).
02.

 SHORTLISTED

Thinkers50 2013 Global Solutions Award.
03.

 FAST FACT 

Started career as chief psychologist at British Airways.
Gratton explores the changing patterns of work and their effects worldwide, and provides unique insights into the movement of business from a competitive to a more collaborative work space. She studies technological and societal trends that will shape the future of work and living, and maps out how to bring resilience to a fragile world, starting with what happens inside an organization. She explains how a corporation's unique capabilities of innovation, scaling, mobilising, and alliance-building can help solve global problems.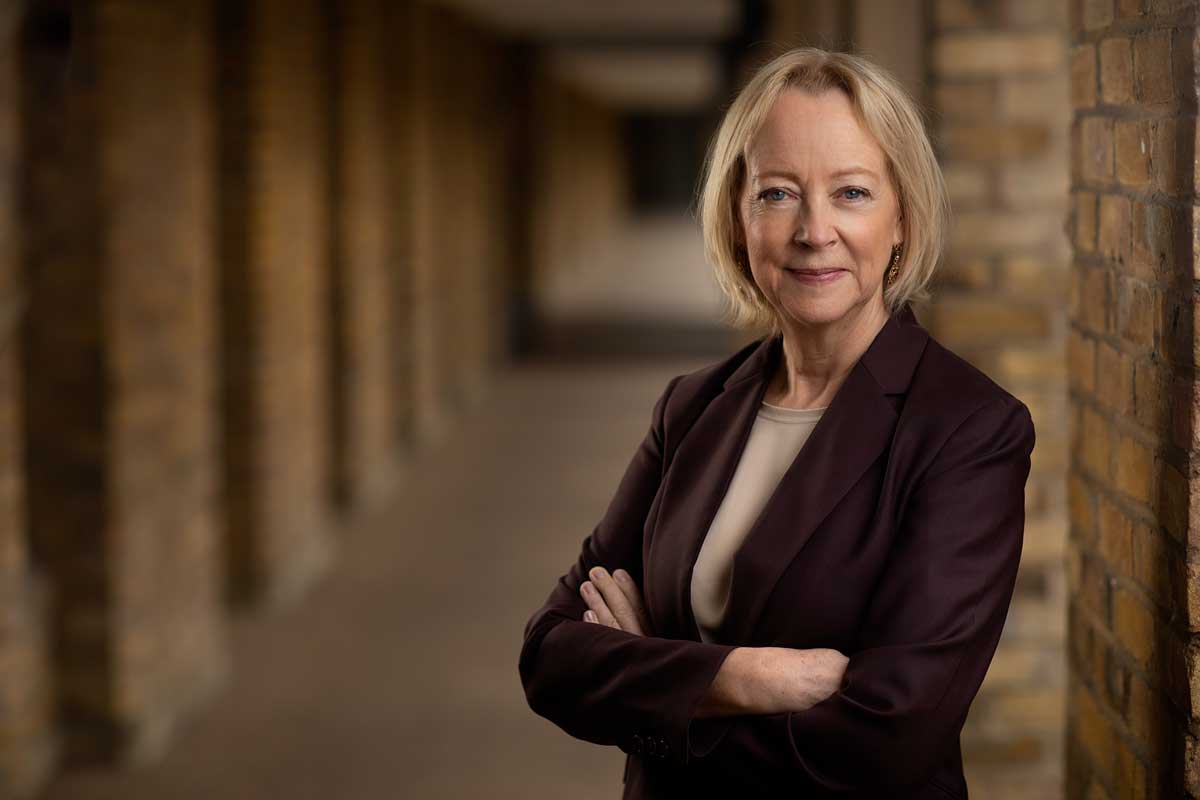 BIO
Lynda is a Professor of Management Practice at the London Business School and founder of the advisory practice HSM Advisory. She is an award-winning author on the future of work and the role of the corporation. Her ten books have sold over a million copies and have been translated into more than 20 languages. Her latest book, co-authored with Andrew J. Scott, is The New Long Life – a framework for flourishing in a changing world. Global recognition of her work includes the Indian Tata prize, the Australian AHRI prize, and the US Fellow of NAHR, she has also received the LBS Best Teacher Award. Lynda served on former Japanese Prime Minister Abe's "Council for Designing 100-Year Life Society", is a member of the Council of the World Economic Forum, has chaired the WEF Council on Leadership and is currently co-chair of the WEF Global Future Council on Work, Wages and Job Creation, as well as a member of the international advisory board of Equinor.
Content
The New Long Life: A Framework for Flourishing in a Changing World (with Andrew Scott, Bloomsbury, 2020); The 100-Year Life: Living and Working in an Age of Longevity (with Andrew Scott, Bloomsbury, 2016); The Key: How Corporations Succeed by Solving the World's Toughest Problems (McGraw-Hill, 2014); The Shift: The Future of Work is Already Here (Collins, 2011); Glow: How You Can Radiate Energy, Innovation, and Success (Berrett-Koehler, 2009); Hot Spots: Why Some Teams, Workplaces, and Organizations Buzz with Energy – And Others Don't (Berrett-Koehler, 2007); Living Strategy: Putting People at the Heart of Corporate Purpose (FT Prentice Hall, 2000); Strategic Human Resource Management: Corporate Rhetoric and Human Reality (Oxford University Press, 1999).
VERDICT
"The 100-Year Life has profound implications for work, life, and society."
Stuart Crainer & Des Dearlove, Thinkers50