A large-scale crisis – such as the 2020 coronavirus pandemic – can (and must) bring out the best in humanity. In the midst of much undeniable strife, myriad organizations around the world have been racing against time to come up with valuable innovations, including startups from California to Bangalore and Singapore, that are generating new solutions or making existing ones available. Some of these efforts, including by the European Union, involves bringing together small and large organizations to achieve outcomes that neither can accomplish on their own.
However, while these initiatives are laudable, a note of caution may be in order. My research for over a decade on corporation-startup partnering – which I refer to as "dancing with gorillas" – points to a paradox: while there is scope for win-win relationships between small and large organizations by tapping their relative strengths (for instance, one has scale and the other speed) the very differences that make them attractive to each other also make it difficult to work together.
Therefore it is important to thoughtfully harness partnering between large and small organizations in turbulent times. The following are three partnering strategies that can help.
Leverage the urgency of a crisis to focus the mind on the specific potential synergy.
The prospect of a win-win is all too often a vague idea. Being clear about the synergy is important. In some cases, it may be that the small firm addresses a pain point of the larger organization.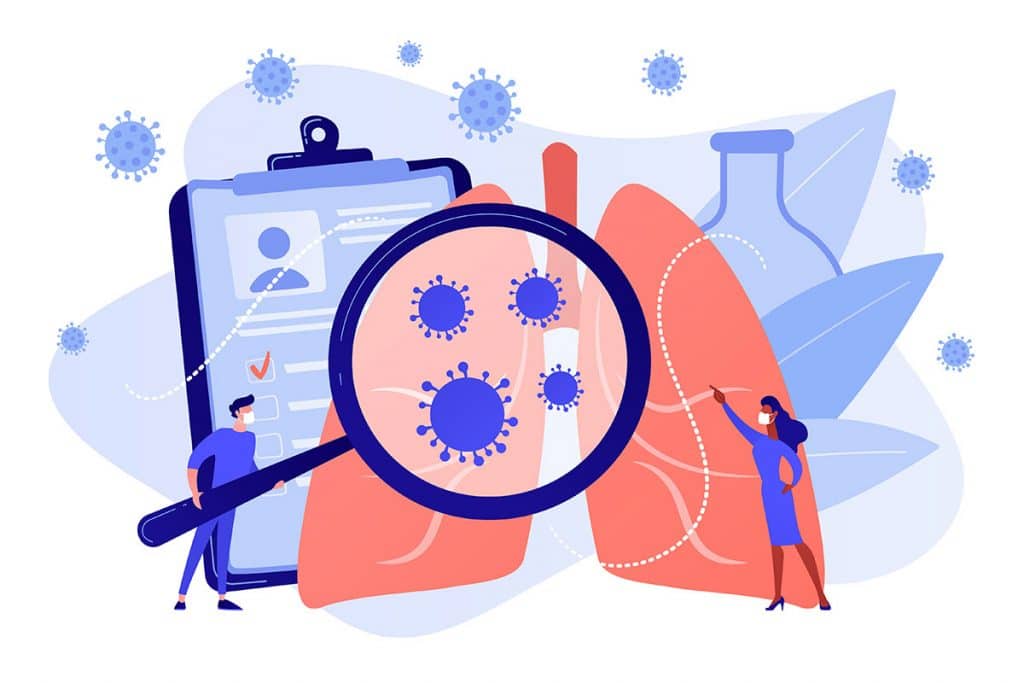 Consider Hinounou, a Shanghai-based startup founded by French entrepreneur Charles Bark that offers a home wellness kit for seniors comprising genomic testing, medical devices and AI-enabled telemedicine which helps people keep in touch with elderly relatives remotely, and monitor the risk of chronic diseases. This startup, which has consistently partnered with large corporations, has accelerated its partnering efforts with French multinational St Gobain and used its expertise to urgently provide them with anti-corona survival kits that include masks and disinfectant gel.
In other cases, the synergy stems from a venture utilizing a large organization's technological building blocks. Sehat Kahani is a Pakistani startup founded by Dr Sara Saeed (CEO) and Dr Iffat Zaffar (COO) that uses telemedicine to provide remote medical advice to patients while at the same time tapping the underutilized capacities of women doctors. This startup's relationship with Microsoft has helped it rapidly scale its mobile app and gain traction owing to the coronavirus crisis. Participating in large corporations' partner ecosystems provides support in the scaling process, and in this case the timing was opportune in terms of social impact, with the urgency of the situation making the synergy even clearer and eliciting quick decisions from both parties.
Leverage expertise in interfaces between large and small organizations.
Recognizing synergy is one thing, working together is quite another – due to vast structural and organizational differences. Some large organizations have worked hard to establish partner interfaces with startups such as corporate accelerators (cohorts) or pitching competitions (funnels). The expertise to build effective corporation-startup interfaces can help to accelerate collaboration between these dissimilar organizations in turbulent times.
To illustrate, Gregor Gimmy and Matthias Meyer, the co-founders of BMW Startup Garage, deployed their interfacing expertise in their current outfit, 27 pilots, to set up Startups Against Coronovirus. This interface enables startups to address large organizations' crisis-induced pain points in areas such as remote work, virtual events and supply chain management, among others. For their part, large corporations are able to rapidly obtain solutions from (often well-funded) innovative startups, thus becoming their "venture clients". For example, Leena AI, an Indian startup, quickly developed a Covid-19 HR chatbot, which is being deployed by LafargeHolcim, a large Swiss cement manufacturer – an outcome enabled by this initiative's interfacing expertise.
Leverage pre-crisis exemplars of partnering between large and small organizations.
Despite the best intentions, moving quickly during troubled times may not be easy. Proven success stories of small-large firm partnering may be well placed to hit the ground running in a crisis. An African startup illustrates this well. When I visited Bayer's G4A digital health team in Berlin a couple of years ago, the last thing I expected was to learn about a startup from Ghana that had participated in its accelerator. Bisa (which means "ask" in the Twi language), is a mobile app that allows people to get medical advice. Conceived during the Ebola crisis by a young technology entrepreneur, Raindolf Owusu, who has been referred to as the Larry Page of Ghana, this young firm has enhanced its capabilities and visibility by partnering with Bayer. In the midst of the coronavirus crisis, Bisa has been offering a lot of free advice and information dissemination to the public in Ghana and Senegal.
Although the bonds of our strong relationships with family and friends are especially valuable in times of crisis, bridges built with highly dissimilar actors can also create value in such a period – and efforts to do this prior to a crisis can bear fruit during turbulent times. Israel's Sheba Hospital, a medical center with valuable expertise in partnering with startups through its ARC Innovation Center, was able to rapidly mobilize startup ideas via a coronavirus hackathon. This example, and those of startups like Bisa, Hinounou and Sehat Kahani, show how pre-crisis investments in social capital with dissimilar actors help organizations respond rapidly and collaboratively to a societal crisis.
To conclude, the ability to partner with dissimilar actors represents an important means of coping resiliently and flexibly with a large-scale crisis; those that have it ought to leverage it, and support those that don't. It is a capability that pays off in the best – and worst – of times. And it provides hope for a post-crisis decade when the world economy rebuilds and continues its pursuit of the 2030 Sustainable Development Goals.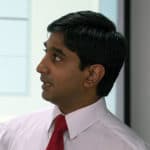 Shameen Prashantham is an Associate Professor of International Business & Strategy at China Europe International Business School in Shanghai and the author of Born Globals, Networks and the Multinational Enterprise (Routledge, London).