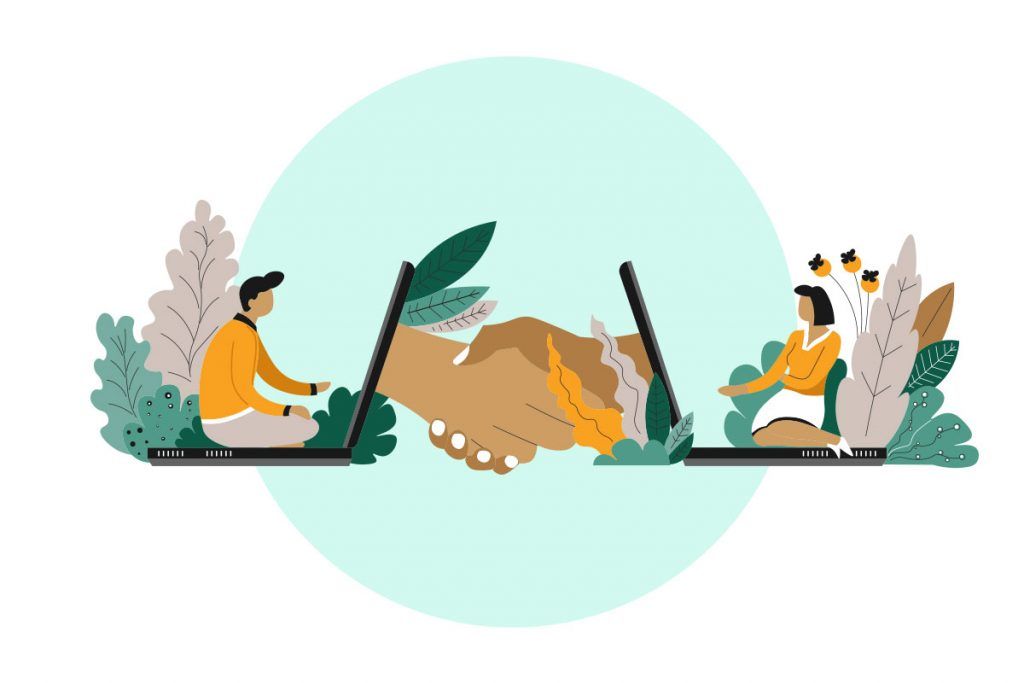 In our respective roles as a retired 4 Star General, Duke University's Dean of the Divinity School, and Head of the Coach K Leadership & Ethics Center in its Fuqua School of Business, we reached out to the different leaders in our communities to offer support. Now a month into the national war on COVID-19, we notice a consistent pattern of response from leaders. The adrenaline and optimism that we saw during the first few weeks have been replaced by a fatigue.
Societally, we tend to think about resilience as a bounce back from a momentary failure. It's framed as something to toughen up about and get over in the short-term – an athlete who won a gold medal after a string of losses, the entrepreneur whose company emerges a unicorn after previous ones tanked. The danger with this construct is when the duration is uncertain, it can result in a hopelessness when we cease to feel the bounce back.
If we are honest with ourselves about the resiliency that's needed for us in fighting COVID-19, we should be prepared for a resiliency that lasts a season or longer rather than an overnight thunderstorm.
In thinking about enduring resilience, Bob drew on his experience in leading troops through war and long deployments. The U.S. Army builds resilience through its Five Dimensions of Strength: physical, emotional, social, spiritual, and family. He noted that all the dimensions are important, but the spiritual dimension really needed to be cultivated: a sense of a soul that can endure good times as well as bad; a spiritual centeredness in some kind of larger purpose; and the support and connections of a larger team.
During the most challenging times in an intense combat environment, where lives were constantly at risk, the spiritual dimension proved critical to endure and sustain a resilience to move productively forward. As General George C. Marshall noted, "The soldier's heart, the soldier's spirit, the soldier's soul, are everything. Unless the soldier's soul sustains him, he cannot be relied on and will fail himself and his commander and his country in the end."
The soulful shape of enduring resilience is about our character: our thinking, feeling, living, and perceiving woven together. It is how we learn to navigate the uncertainties, the turbulence, the anxieties of a war or of a pandemic. The soul isn't a once-and-for-all thing: it is something we cultivate and nourish; and, like a reservoir, it can become depleted and needs to be replenished.
Here are three ways to think about how you can replenish your soul and build enduring resilience.
The Role that Friendships Play
Too often we think about resilience as an individual endeavor rooted in training and hard work. It does involve individual effort and habits and practices, but it also depends on and is supported by others. People training for a marathon are more likely to make it to the race if they train with others. In the military, the sense of teamwork and comradery is crucial to enduring resilience both in difficult moments and across the battles of a war.
Especially now, during this period of prolonged social distancing, we need to resist the urge to retract into our shells and reach out to engage meaningfully with others. It's less about chit chat and more about unearthing what truly matters to each other, which requires interest in the other person's welfare, what's meaningful to them and responding in kind. This act of generosity is also complemented by our willingness to be deeply vulnerable and be the grateful recipient of another's care.
The Habit of Reflection
If resilience is a character trait, then building it has to also be about a sense of BEING. These past few weeks have offered us an opportunity to reflect deeply on the world around us, what is needed, who we are and our place in that world. Yet, how quickly have we all resorted to filling up our days with 10 hours worth of zoom calls rather than be still and reflect? Reflection is hard for us because it requires a stillness in order for us to active listen and understand our thoughts and emotions. It pushes us to gaze inward toward some kind of larger purpose for our lives and the world, to feel and analyze the triggers of our reactions.
However, when we make reflection a habit, we gain clarity into what truly matters in our lives and insight into ourselves. Having clarity about what really matters enables us to see how we wish to matter. Understanding what adds value to our lives helps us understand how we can add value to the world around us. And it's that sense of agency that will enable us to look to our future selves and punch forward, even in periods of uncertainty.
The Power of Play
Enduring resilience also depends on taking time to be playful and laugh. People in the midst of war or on the health care frontlines in a pandemic are under such enormous stress that forms of release through fun are crucial. Taking time for games, to be goofy, to laugh and find emotional release, may seem like an impossible luxury in the midst of stressful decisions…and yet is more centering and renewing than we might otherwise have anticipated. Laughter and play can be as important to enduring resilience as the most strenuous exercise. We as human creatures depend on rhythms of work, rest, and play. These rhythms are put under stress in a marathon or a war…or a pandemic. Yet we will discover enduring resilience when we take time to nourish our souls: through friendships and teamwork, reflection, and play.
That fatigue you are feeling may be your soul asking you for replenishment. Don't disregard it. Answer its call.
---
Robert Brooks Brown is a retired 4 Star General in the US Army.
Gregory Jones is Dean of the Divinity School at Duke University.
Sanyin Siang is a CEO coach and Executive Director of the Coach K Center on Leadership & Ethics at Duke University's Fuqua School of Business.