PRESS RELEASE
05 June 2023
LONDON – Thinkers50, the global ranking of management thinkers, has announced its Top 10 Best New Management Books for 2023. Covering pressing issues such as AI, the future of work, inclusion, and problem solving, the Thinkers50 Best New Management Booklist spotlights the freshest ideas in thought leadership.
Among the books on this year's 'Best New' list are Head & Heart: The Art of Modern Leadership by Kirstin Ferguson; I Human: AI, Automation, and the Quest to Reclaim What Makes Us Unique by Tomas Chamorro-Premuzic; Both/And Thinking: Embracing Creative Tensions to Solve Your Toughest Problems by Wendy Smith and Marianne Lewis; and The Art of Active Allyship: 7 Behaviours to Empower You to Push The Pendulum Towards Inclusion At Work by Poormina Luthra.
'The Best New Management Books are the ones that have the potential to change the way people think about and practice management,' explains Thinkers50 co-founder Stuart Crainer. 'They offer a fresh perspective on how organizations are managed – and how they could be managed.'
Books were selected from nominations and canvassed opinions from within the Thinkers50 Community, which comprises many of today's most eminent business thinkers, and practising managers. Nominations were invited for books that excel in the 3Rs:
Relevance: does the book address a current, pressing issue or challenge?

Rigour: is the book well researched and based on real-world examples?

Readability: is the book accessible, insightful, and inspiring?
The only rules were that books had to be published after January 2022 and participants could not nominate their own book.
The remaining titles in the 2023 Best New Management Booklist are: Think Bigger: How to Innovate by Sheena Iyengar; For the Culture: The Power Behind What We Buy, What We Do, and Who We Want to Be by Marcus Collins; The Tao of Alibaba: Inside the Chinese Digital Giant That Is Changing the World by Brian Wong; Dare to Un-Lead: The Art of Relational Leadership in a Fragmented World by Celine Schillinger; The Microstress Effect: How Little Things Pile Up and Create Big Problems – and What to Do About It by Rob Cross and Karen Dillon; and Work Without Jobs: How to Reboot Your Organization's Work Operating System by Ravin Jesuthasan and John W. Boudreau.
As well as the Best New Management Booklist, every year Thinkers50 also announces a Management Classics Booklist for books which have stood the test of time and remain powerfully relevant today. View the 2023 Classics Booklist, which was released on 2 May.
'With these two annual lists we are building an indispensable guide for those who want to understand the past, present, and future of management and business,' says Thinkers50 co-founder Des Dearlove, 'The Thinkers50 Community is curating a shelf of must-have books for busy managers.' 
In alphabetical order, this year's top 10 Best New Management Books are:
The Art of Active Allyship: 7 Behaviours to Empower You to Push the Pendulum Towards Inclusion At Work by Poormina Luthra 
'What a powerful read! By presenting Active Allyship in the context of theory, 7 behaviours with practical actions and thought-provoking personal stories, Dr. Poornima manages to demystify this important topic. It may not be comfortable but active allyship is a highly necessary journey to achieve an inclusive working environment that we all deserve to be part of.' – Winta Negassi, Head of HR, Northern Europe LCS, Google
Both/And Thinking: Embracing Creative Tensions to Solve Your Toughest Problems by Wendy Smith and Marianne Lewis 
'I can't exaggerate the importance and the originality of this book. And that is NOT hyperbole. Both/And provides us with a novel and unspeakably powerful and instantly usable way to reframe almost any problem. The argument is flawless. The case studies are engaging and powerful. And every significant point is backed up by unassailable research.' – Tom Peters, recipient of the Thinkers50 Lifetime Achievement Award 
Dare to Un-Lead: The Art of Relational Leadership in a Fragmented World by Celine Schillinger 
'Sweeping and intelligent, this book is an extraordinary contribution, deeply researched and penetratingly insightful. Céline Schillinger puts broad societal trends into historical perspective to explain the present moment. She explains what's at stake for the world and why it's urgent that we act now.' – Amy Edmondson, Professor, Harvard Business School and best-selling author of The Fearless Organization and Teaming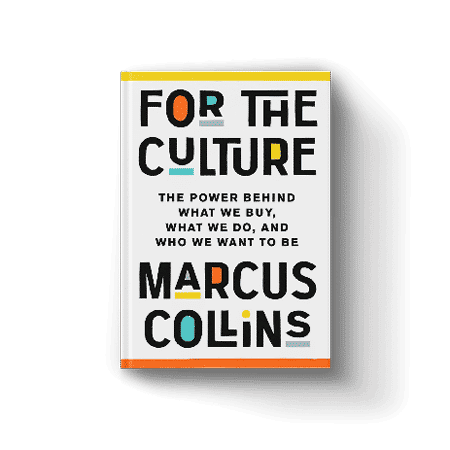 For the Culture: The Power Behind What We Buy, What We Do, and Who We Want to Be by Marcus Collins 
'Diving deeply into what moves real people, not personas and archetypes, Collins gives us a look into cultural nuances we can use to make meaningful connections and drive action. This book is insightful, enlightening, and sure to challenge any preconceived notions about communicating with the world. Talk the talk, walk the walk, and always do it for the culture.' ­ – Jay Norman, Global Head of Music Marketing, Spotify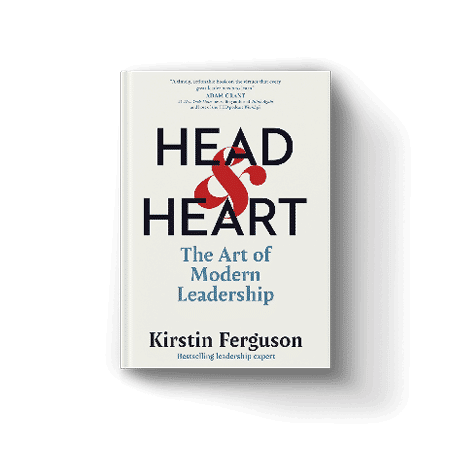 Head & Heart: The Art of Modern Leadership by Kirstin Ferguson 
'Head & Heart is the indispensable companion for every leader seeking to lead effectively in this era. In it, Kirstin shared with us her wisdom as well as very practical approaches and tools to help us master the key attributes of modern wholesome leadership.' – Hubert Joly, Former CEO of Best Buy and author of The Heart of Business 
I Human: AI, Automation, and the Quest to Reclaim What Makes Us Unique by Tomas Chamorro-Premuzic 
'At last, a book on AI that focuses on humans rather than machines. A powerful case for reclaiming some of our most valuable neglected virtues.' – Dorie Clark, Wall Street Journal bestselling author of The Long Game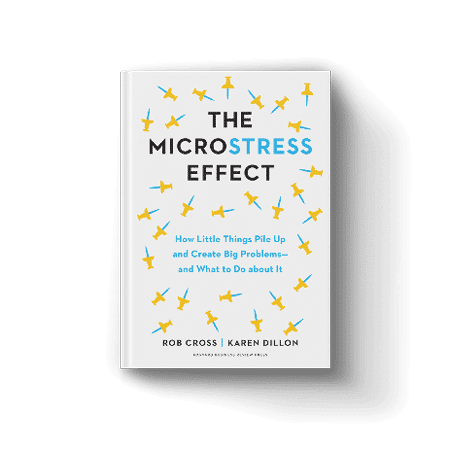 The Microstress Effect: How Little Things Pile Up and Create Big Problems—and What to Do About It by Rob Cross and Karen Dillon 
'Cross and Dillon provide fresh insight into one of the most important topics of our time – why so many high performers are at risk of burnout in both their careers and their lives. Based on solid academic research, The Microstress Effect offers not only hope but also practical guidance for fending off microstress and living a rich, fulfilling life.' – Susan David, #1 Wall Street Journal bestselling author of Emotional Agility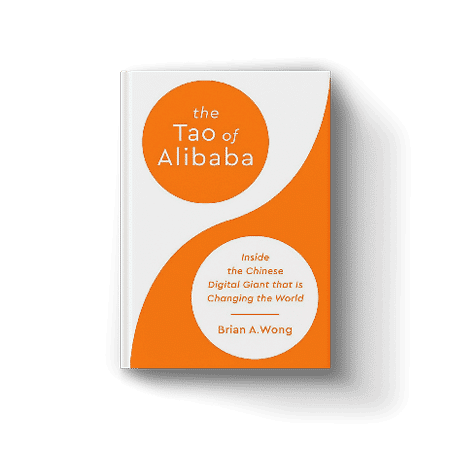 The Tao of Alibaba: Inside the Chinese Digital Giant That Is Changing the World by Brian Wong 
'In The Tao of Alibaba, Wong gives us a management philosophy rooted in true purpose and meaning, qualities urgently needed today. The book shows leaders how they can steer their organization toward maximizing performance while at the same time having a real impact on the world around them.' – Arianna Huffington, Founder and CEO, Thrive Global
Think Bigger: How to Innovate by Sheena Iyengar 
'Iyengar inspires the creative problem solver in all of us.' – Michael Bloomberg
Work Without Jobs: How to Reboot Your Organization's Work Operating System by Ravin Jesuthasan and John W. Boudreau 
'This timely book will help you radically rethink how to organize work.' – Adam Grant, #1 New York Times best-selling author of Think Again and host of the TED podcast WorkLife