"Dive In" to technology and become your own God
A Tribute to Dave Matthews Band and the lost art of Thinking
I saw a man on the side of the road with a sign that read 'will work for food' – Tried to look busy, 'til the light turned green.
…Our daily mind-fucks – some share for the role of the ego, some ignore and some empathise. We fool ourselves, loose ourselves, project our subjective reality on to life but these mind-games have only just begun, we are entering infinity, and might soon get replaced.
I saw a bear on TV and his friends were all drowning cause their homes were turning to water. Who cares, we are superior, right, our species is better because we can team up, work together, speak and exploit on plausible explanations.
We have managed to get rid of most of the larger animals on our planed, we have colonised the rest, but what if, what if we aren`t that superior, or, what if, we are just now creating something more superior to ourselves. What will be then?
A strange, kinda sad, big old bear surely would happily eat me he'd tear me to pieces that bear
– but instead we split animals apart to try to figure out our biological structure, how our minds work, and where and what exactly this strange thing that we call consciousness is. But maybe it isn`t the size, maybe it is something beyond ourselves that follow the same patterns as we do, why should this Deus Ex Machine – God in a Maschine – empathise with us? Even if it would have feeling and conscious, why, why the hell should it care about us useless homo sapiens?
Wake up sleepy head – I think the suns a little brighter today – Smile and watch the icicles melt away and see the water rising… – Summers here to stay, and all those summer games will last forever – Go down to the shore, kick off your shoes, dive in the empty ocean.
But will it last forever, or is it just now that we have reached the peak of homo sapiens, can it be any better. Sure there is inequality, but we have managed to pretty much, through our technological progress, take away all larger problems that our forefathers worried about. People are not dying in wars, not dying of starvation, and not dying from diseases, we are on the way to eliminating the three big challenges that were there throughout history. Instead, now we have "leaders" believing global warming is faux, we are eating up the resources, and we are confident, because history teaches us so, we will always find a solution, or through "error corrections" we will move forward, forward to something special, something wonderful, everlasting happiness for all…Crash goes the illusion… Why should it? – A future will not be a projection of the past.
Tell me everything will be OK if I just stay on my knees and keep praying believing in something Tell me everything is all taken care of by those qualified to take care of it all.
And we should claim on to, hope? belief? Genius Dutch Philosopher, Baruch Benedict de Spinoza, took away our Gods some 500 years ago. Today we are creating everything written down in the holy books with technology, the god in a machine, or better, we are all becoming gods, the big philosophical questions are now technical questions. Upgraded humanoids potentially out-soaring the total collective knowledge and skills of humanity….
"Do you know what that means? Upgrading yourself to become the God our ancestors worshiped?"
Wake up sleepy head I think the suns a little brighter today Smile and watch the icicles melt away and see the waters rising Summers here to stay, and that sweet summer breeze will blow forever Go down to the shore, kick off your shoes, dive in the empty ocean..
One day, do you think we'll wake up in a world on it's way to getting better?
and if so can you tell me how?
We can not go back Mr. Donald & friends, we only move forward, and when was it ever better than it is today? Look at what we have achieved, and now we want to go back? – kill of climate politics and "make it great again"? Have you totally lost it? Gone mad? Will it continue like this? Yes, we have entered infinity, infinite knowledge and infinite opportunities, but with no one in the driving seat, it will go off in any which direction.
I have been thinking that lately the blood is increasing the tourniquets not keeping hold in spite of our twisting though we would like to believe we are – we are not in control though we would love to believe
Sure we can do better, but are there limitations? – where does it end, and can we control it? Certainly we can not stop or pause technology. And for every good achievement, the same technology can be used for a human upgrade and something potentially bad as well.
"Try to control the uncontrollable and you will go insane"
We need to think, seek alternative solutions, find new plausible answers, we need a new perception. We do not have much time. All the mind games on alternative facts, dumb ass media and populism. We need to take that shit seriously and stand up together, do the best we can. All challenges ahead are global, we are all refugees now, fleeing from our so called reality. We are interdependent and connected, yet have systems, such as politics, on a national level. The boat is still floating, but will not cary us all…
Wake up sleepy head I think the suns a little brighter today.
Smile and watch the icicles melt away and see the water rising…
Summers here to stay, and those sweet summer girls will dance forever
Go down to the shore, kick off your shoes, dive in the empty ocean.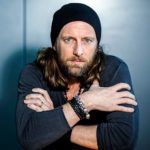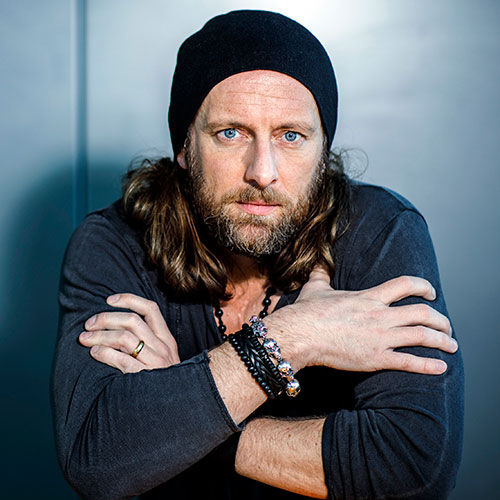 Norwegian-born occasional tech-investor based in Frankfurt, Germany, Anders Indset is founding partner of Frankfurt International Alliance (FIA) and author of Wild Knowledge: Outthink the Revolution (2017).