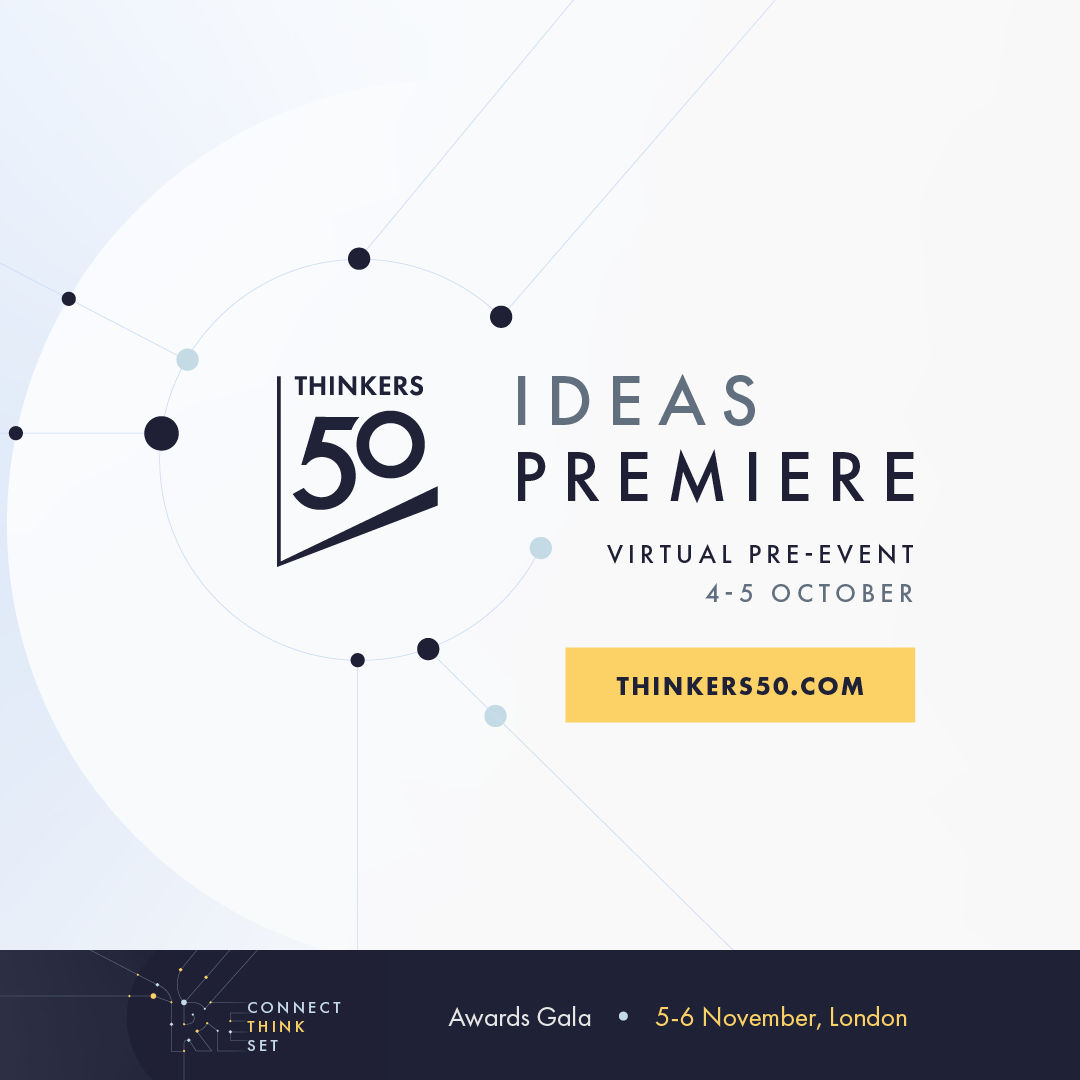 Thinkers50 Ideas Premiere
October 4, 2023
-
October 5, 2023
Join our Ideas Premiere to get a foretaste of what's to come at our Awards Gala.
Over two days of virtual discussion and debate, we will be curating some of the world's leading business thinkers as they set the scene for the future of business by questioning outdated assumptions and challenging the status quo.
Interactive access is reserved for attendees to the Thinkers Awards Gala 2023.