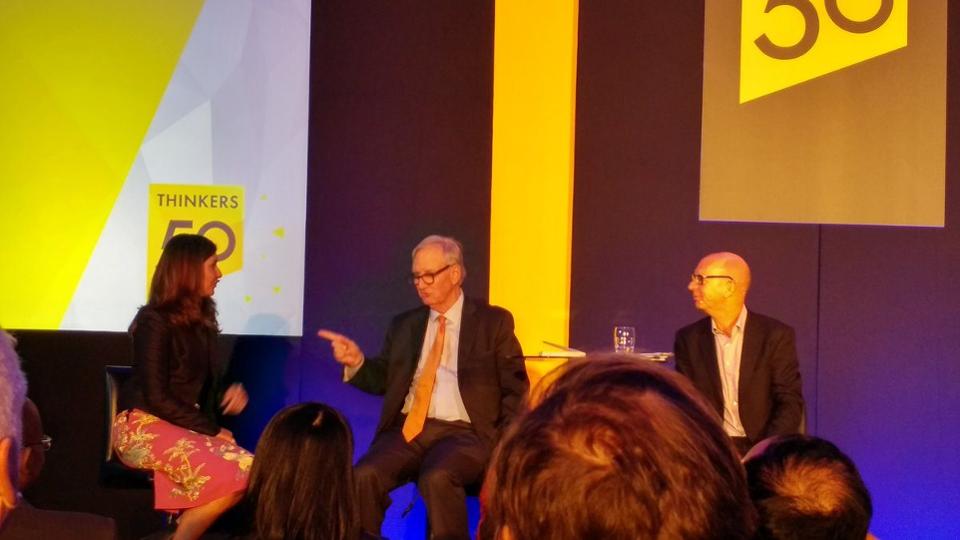 "Thankfully I'm not a movie star celebrity but every once in a while I wonder what it might be like to attend the Oscar's or Golden Globe Awards ceremonies.
What happens when arguably the most famous people on the planet are in the same room?
Imagine something more important. Imagine an event that is doing a lot more good for society than the entertainment industry's annual schmooze fest.
On November 13, 2017 in London the world's most influential and inspiring management thinkers were in the same room for an entire day and evening. It was the 9th installment of the Thinkers50 Gala, a biennial gathering of leading management thinkers. Every two years, the organization known as Thinkers50 hosts a gathering of great business minds for a day of debate, discussion and networking. It is followed by an evening awards ceremony celebrating the very best in management thinking where various awards are handed out, including a listing of—you guessed it—the top 50 thinkers from across the planet. My schedule finally allowed the opportunity to attend."
Read Don Pontefract's full article on Forbes
Photo by Adam Craker