T50 IDEAS@WORK - MEMBERSHIP OVERVIEW
Become a member and take a deep dive into your favorite topics.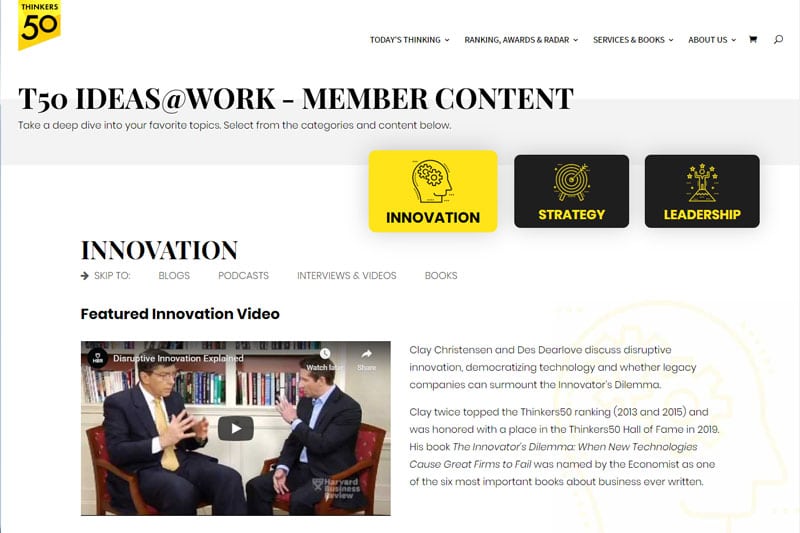 Since our first ranking of management thinkers in 2001, Thinkers50 has captured the ideas and insights of management greats like Clay Christensen, Rosabeth Moss Kanter, Tom Peters, and many others. Now this remarkable thinking is available to you – organised, tagged, and sorted for easy access.
Join T50 IDEAS@WORK for exclusive access to ideas you can use, from the architects of Innovation, Strategy, and Leadership.
20 years of T50 content from over a hundred award-winning thinkers
Curated archival material
Multimedia formats: articles, podcasts, videos, blog posts
Invitations to member-only T50 webcasts and podcasts
Access to exclusive content from top Thinkers50 ranked experts
Due to the unprecedented challenges we are all facing now, Membership will be FREE OF CHARGE for a limited time.
Take advantage of this rare opportunity to explore the work of an inspiring community of management thinkers!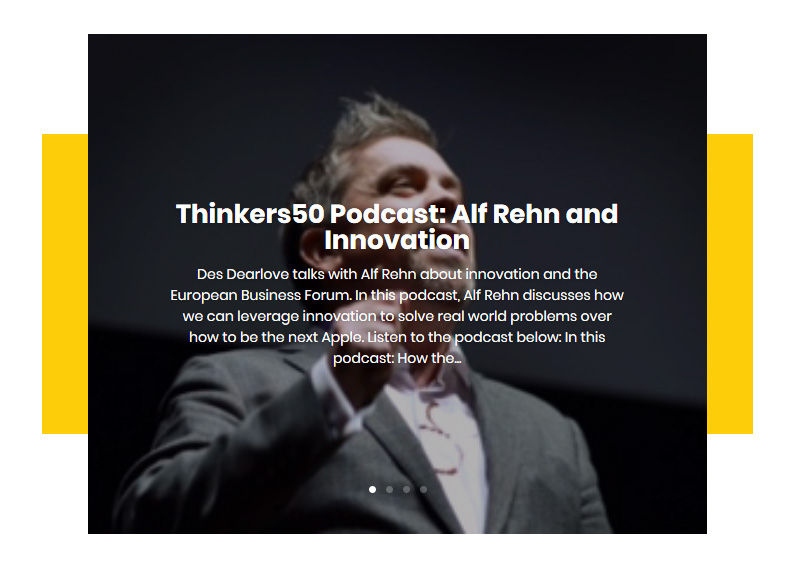 Get insights from a variety of multimedia formats, including blogs, articles, podcasts and videos.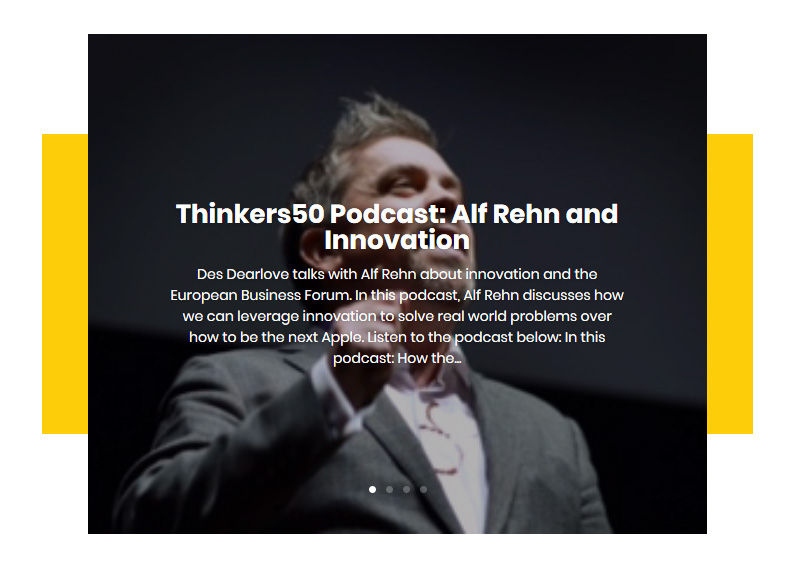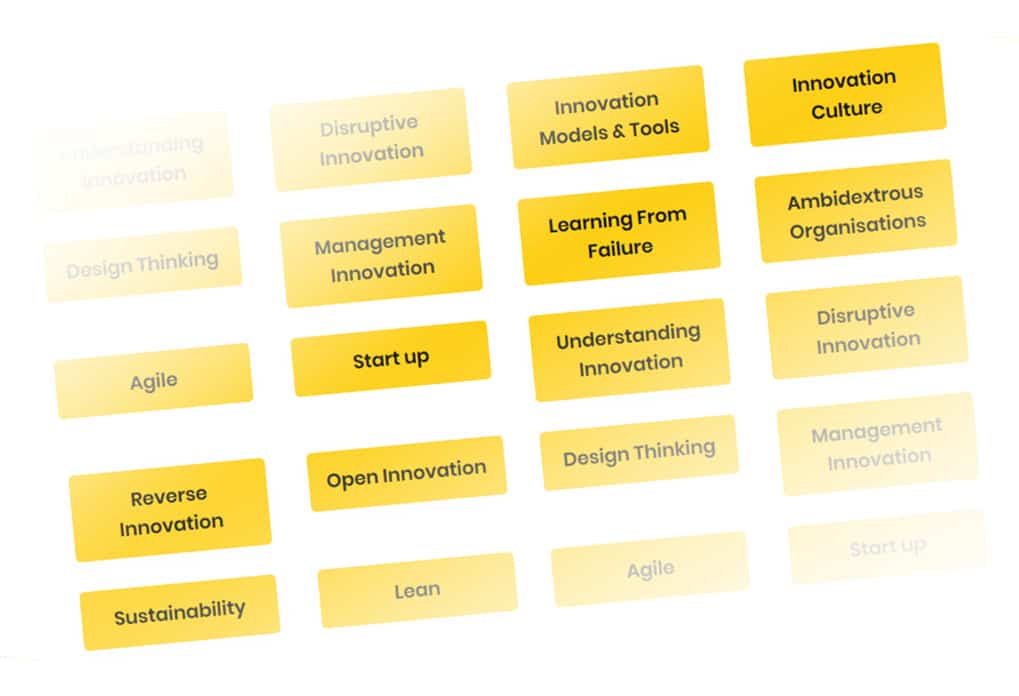 Discover more in the topics that interest you.
BECOME A MEMBER
Get these member benefits free of charge for a limited time.