thinkers50 Award Winners
Erin Meyer & Reed Hastings
The world without rules where ideas meet practice.
01.

Award winner

Winner of the Thinkers50 2021 Talent Award.
03.

Award Winner

Erin Meyer is winner of the Thinkers50 2015 Radar Award.
Building a corporate culture that is inventive, fast, and flexible through coherent but unconventional talent policies and practices aka the Netflix way.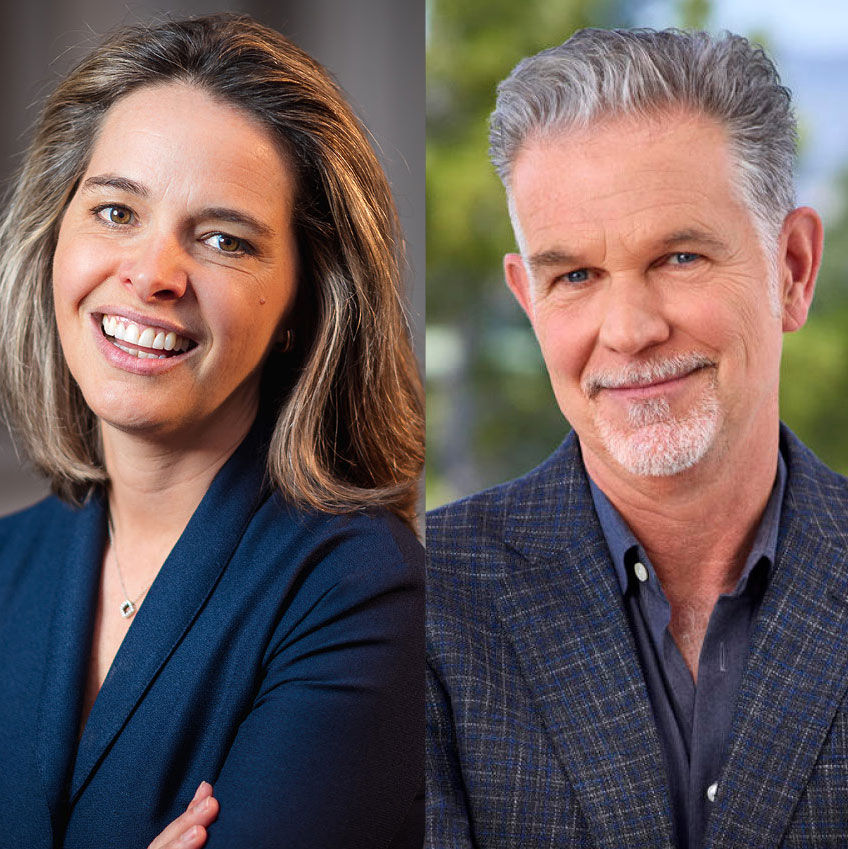 BIO
Reed Hastings is the CEO of Netflix, the company he co-founded in 1995 after selling his first company Pure Software. He has served on the boards of Facebook and Microsoft.
Erin Meyer is a professor at INSEAD, one of the leading international business schools. Her work focuses on how the world's most successful managers navigate the complexities of cultural differences in a global environment. She helps companies to develop organizational cultures that breed both flexibility and innovation and offers cutting-edge strategies to improve the effectiveness of projects that span the globe.
Content
No Rules Rules (2020). The duo got together to write the book after Hastings read Meyer's bestseller The Culture Map (2014).
VERDICT
"Meyer puts the Netflix talent deck into a new global and cultural context. Together they chart a powerful new way forward for maximizing talent."
Stuart Crainer & Des Dearlove, Thinkers50