The last 12 months have turned careers and relationships on their heads. Remote working, home schooling and living in closer proximity to our loved ones than ever before has raised fundamental questions about the meaning of work, the interaction between our careers and families and how we want these to play out in the future. Workers across the globe are considering how to rebuild the connections between their careers and relationship in a more sustainable and meaningful way.
Join world-leading career and relationship expert Jennifer Petriglieri as she reviews how the COVID-19 pandemic has changed peoples' relationship to and expectation of their careers, and how they want to combine career with family life. And hear insights from her research on what individuals and organizations can do to make the most of these changes. She will cover:
How to use the pandemic to reset your career and relationship trajectory
How to leverage your partners career for success in your own
How organizations can attract and retain talent with these new expectations
Petriglieri challenges the dominant narrative that combining a meaningful career with a great relationship is a question of hacking life logistics. Her work reveals that what actually leads people to thrive in love and work is a set of conversations and negotiations about power dynamics, career prioritization and support models in their couple. In her 2019 book, Couples That Work, Petriglieri draws on her research into the lives of dual-career couples to develop a roadmap for how to navigate life and career transitions together and build a career and relationship that works for you.
 Jennifer Petriglieri is an Associate Professor of Organisational Behaviour at INSEAD. She directs the Executive Education Management Acceleration Programme, the Women Leaders Programme and the INSEAD Gender Diversity Programme.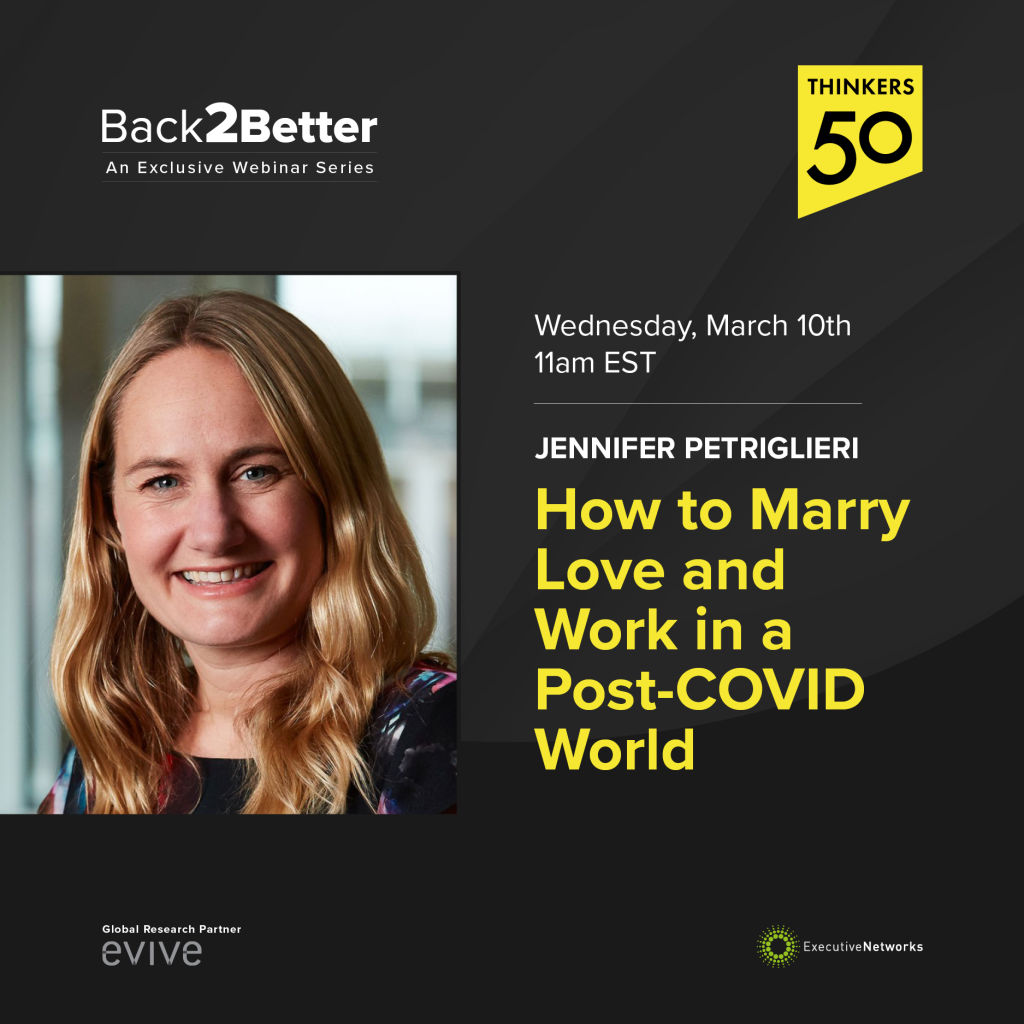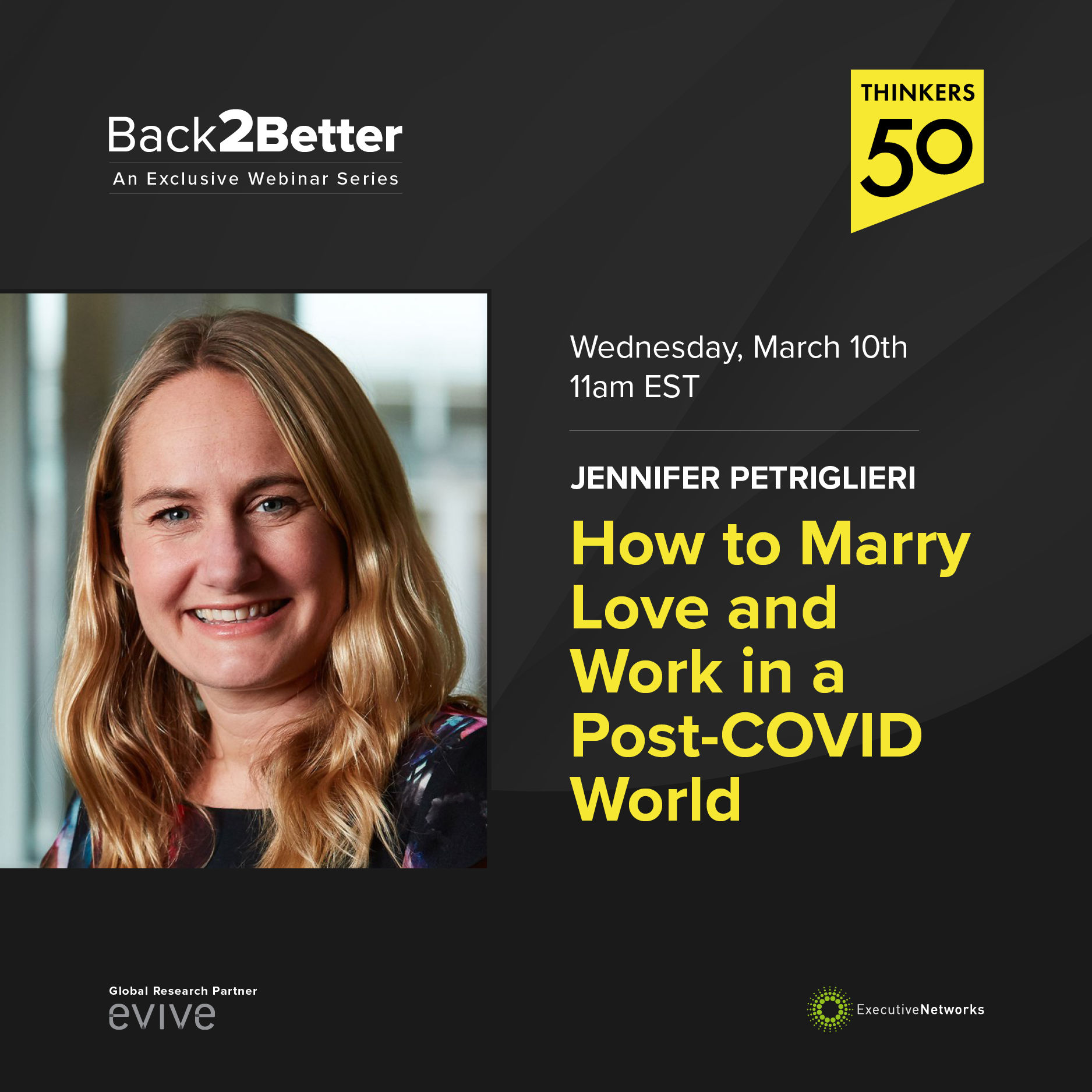 About Back2Better
We are excited to partner up with Executive Networks to bring an exclusive collection of new resources for navigating change through the Back2Better webinar series, which includes 50 Webinars in 50 Weeks. The series officially kicked off in September 2020 and focuses on real-time actionable insights from the world's top business leaders, academics, and HR thought leaders that help organizations adapt and evolve to the new future of work.
A catalyst for deeper exploration of the world of work, Back2Better is a platform for community knowledge-sharing that will help prepare forward-thinking organizations and their leaders to evolve and grow in the months to come. Through informative webinars delivered over the course of 50 weeks, this program covers timely topics selected moment to moment through a process informed by Executive Network member surveys, research from the Human Flourishing Program at Harvard, and insights from an esteemed advisory board. This is your opportunity to explore how you can adapt to the future of HR post-COVID with leading business professionals from Harvard, NYU, Amazon, and other top institutions and organizations.