Like many organizations throughout the world, Thinkers50 has been thinking how it can best support the people of Ukraine.
For us, the war in Ukraine is not far away. Kyiv, the capital of Ukraine, is 1,549 miles (2,492 km) from the Thinkers50 office in England — virtually identical to the distance from Boston to Miami. But, it is not only geographical proximity which makes this important. The values and aspirations we have heard time and time again expressed by the Ukrainian people and their leaders are ones we share: to live peacefully, to be able to freely express yourself and to make decisions with the intention of creating a better life for yourself, your family, and your community.
Wars are not only fought with weapons, but also with minds and ideas. Certainly, when it comes to re-building and rejuvenating Ukraine, inspirational, practical ideas will be important. And so, we are delighted to be partnering with Ukraine's leading business school, MIM-Kyiv, in its Reinforce UA Global Knowledge Hub.
We will be working with MIM to run weekly webinar sessions featuring some of the world's leading business thinkers. Already Navi Radjou and Tomas Chamorro-Premuzic from the Thinkers50 community have taken part. The sessions will be held every Wednesday at 6 pm Kyiv time (11 am EDT).
The sessions will not only share knowledge and insights with Ukrainians and others but they will also seek to raise money. This will be used to help displaced Ukrainian women who want to set up their own businesses. You can donate here.
We look forward to telling you more soon and hope you will be able to support this initiative.
Upcoming Sessions with Our Thinkers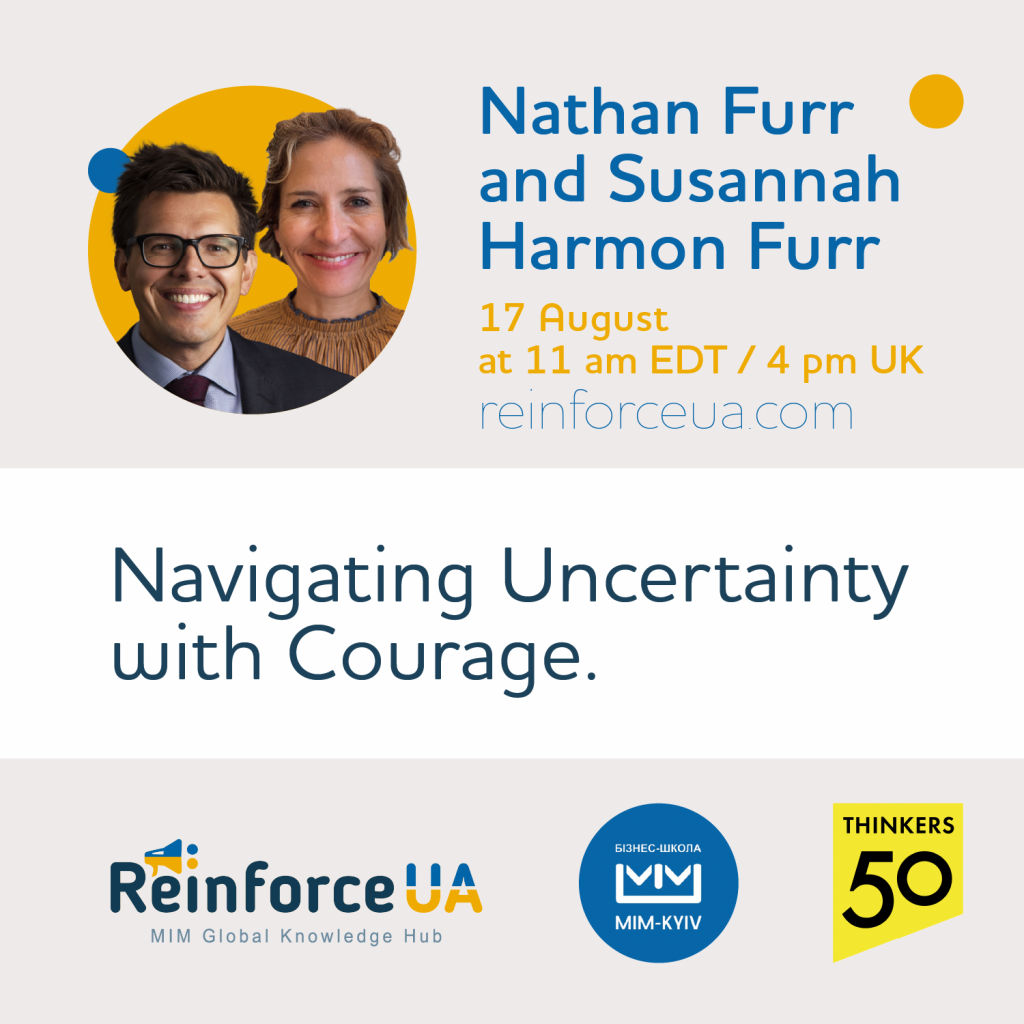 Navigating Uncertainty with Courage
Nathan Furr and Susannah Harmon Furr
17 August 2022 at 11 am EDIT / 4 pm UK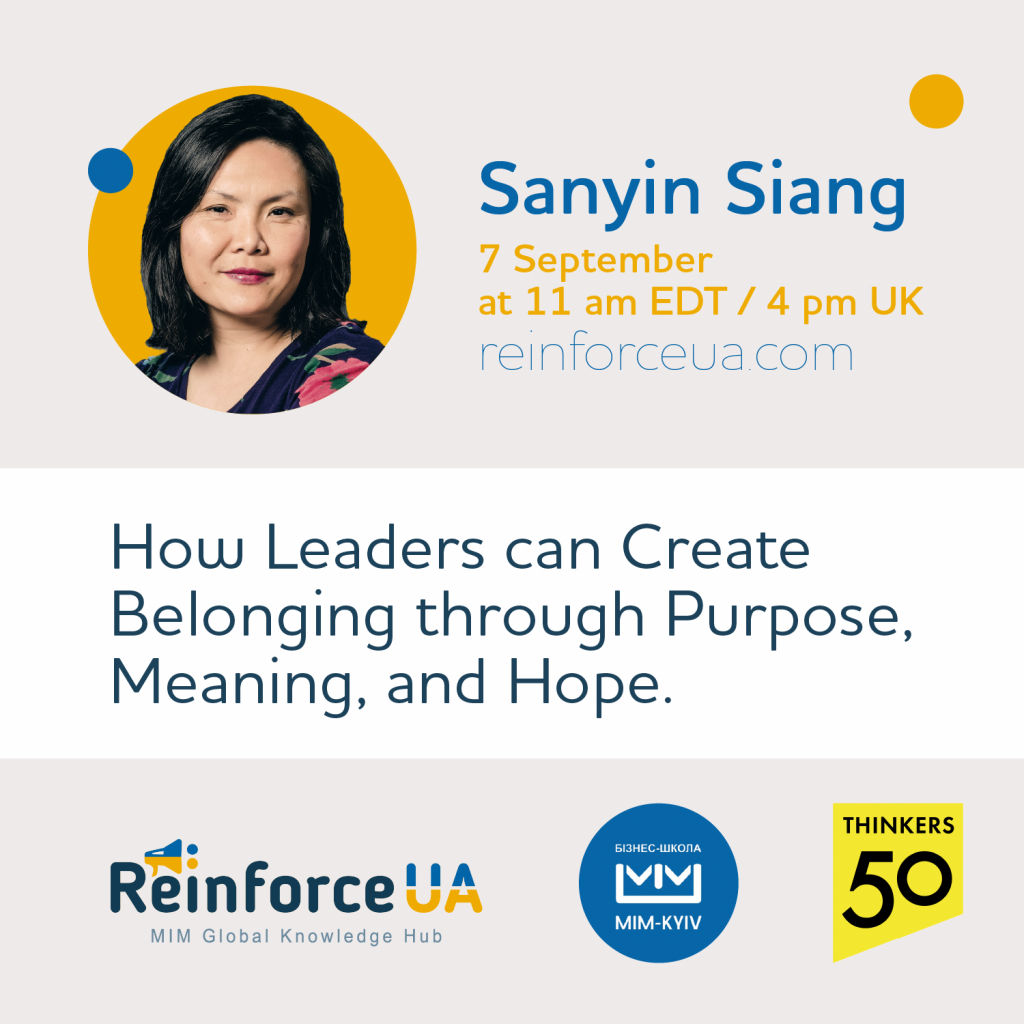 How Leaders can Create Belonging
through Purpose, Meaning, and Hope
Sanyin Siang
7 September 2022 at 11 am EDIT / 4 pm UK