Thinkers50 in partnership with Deloitte presents:
The Provocateurs:
podcast series
Julie Carrier is a trailblazer in the field of young women's leadership. The CEO of Girls Lead Worldwide and founder of The Leadership Development Institute for Young Women, she researches and brings evidence-based, applied-neuroscience leadership coaching and development to girls and young women in high school through a set curriculum. Shortlisted for the Thinkers50 Coaching and Mentoring Award in 2021, Julie is recognised as the 'World's #1 Coach for Young Women' by Marshall Goldsmith and is a former Pentagon Senior Management Consultant in Leadership. She is the author of the US national bestseller Girls Lead.
In this episode, we hear about Julie's provocative work – not only from herself, but also from special guests: president of St. Ursula Academy in Toledo, Ohio, Mary Werner, and student representative, Ella Stoll, who shed a light on the impact it has made.
#TheProvocateurs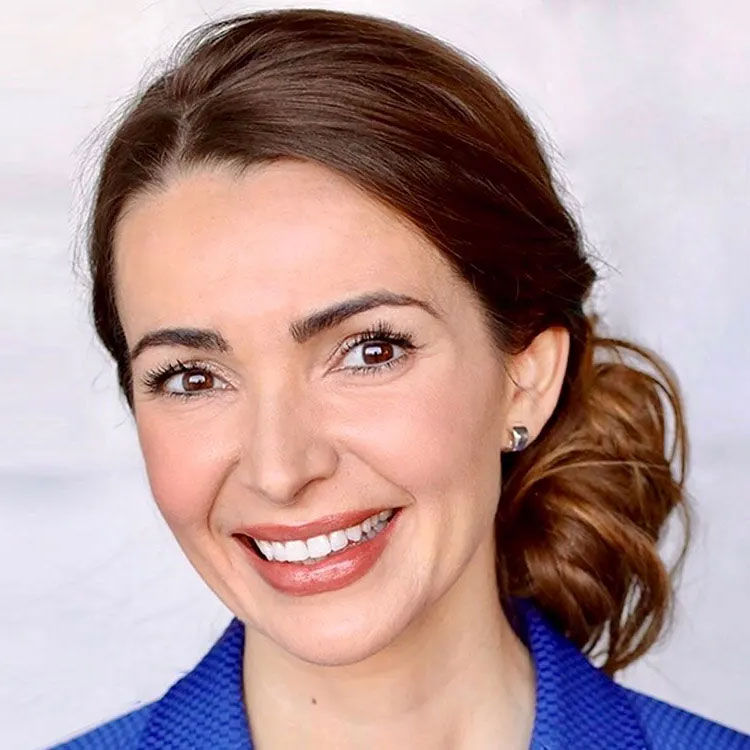 Julie Carrier
CEO of Girls Lead Worldwide
Julie Carrier
A trailblazer in young women's leadership, Julie is bringing world-class, evidence-based, applied-neuroscience leadership coaching and development—normally reserved for executives in the C-suite—to reach girls and young women, when it can have the most profound impact: in high schools.
A former Senior Management Consultant in leadership development for the Pentagon, Julie is recognized as the "World's #1 Coach for Young Women" by leadership coach and thought leader, Marshall Goldsmith, and was named to the Thinkers50 Coaching and Mentoring Shortlist (Top 8 Coaches). 
Julie founded The Leadership Development Institute for Young Women — an initiative supported and advised by a team of the world's top thought leaders in coaching and leader development who came together to champion this movement from Harvard, The U.S. Military Academy at West Point, The Center on Leadership and Ethics at the Fuqua School of Business at Duke University, The Doerr Institute for New Leaders at Rice University, The Kellogg School of Management at Northwestern, Marshall Goldsmith's 100 Coaches and others. By bringing world-class leadership coaching practices to equip and certify high school educators as leadership coaches for students within a set framework and best-practice curriculum, Julie is helping to transform education and closing the gender based leadership and confidence gaps when they start—resulting in dramatic increases in girls' leader identity, growth mindset, confidence and even academic performance for underserved students.
As a global authority on leadership and coaching for young women, Julie has been featured on NBC's Today Show, and in Forbes and The New York Times. As an author, she has written the US national bestseller, Girls Lead, and the world's first evidence-based, applied-neuroscience leadership development and coaching curriculum for young women, The Leadership Course. She is also a contributing author to Insights on Coaching, The Success Principles for Teens and many other publications. 
As an Advisory Board Member for The United Nations Foundation's Girl Up program, Julie is also working to scale equitable, evidence-based leadership coaching and development for girls globally. As a speaker, she has addressed audiences of up to 70,000 and reached over a million youth, young women and girls, worldwide. 
Julie was recently included on the Thinkers50 "Radar List" as one of the top 30 emerging leadership thinkers whose new ideas are changing the world. Because of her groundbreaking leadership work and coaching for young women, she was also recognized as the "Woman of the Decade for Girl Empowerment" by the Women Economic Forum.
Mary Werner
Mary Werner is President of St. Ursula Academy in Toledo, Ohio. St. Ursula is an independent  Catholic, college prep, all-girls school serving grades six through twelve. She is a passionate leader with a belief in the leadership capabilities in each of us. With a background as a certified executive coach herself, Mary is broadening the paradigm for girls' education through her groundbreaking work at St. Ursula by bringing world-class, evidence-based leadership development and coaching to the academic school day. 
She received her Bachelor of Business Administration with a major in Accounting from the University of Cincinnati and her master's degree in Organization Development from Bowling Green State University. After 30 years practicing as a CPA, including serving 10 years as a partner in her firm, Mary received her professional coach certification from Hudson Institute of Coaching and founded Werner Coaching & Consulting, Inc., a professional services firm providing a range of executive coaching and leadership consulting to leaders and organizations. 
Off campus, Mary has chaired and been involved in numerous community initiatives including the Toledo Community Foundation and Northwest Ohio Scholarship Fund among many others. Before returning to St. Ursula as president, Mary served on and chaired her alma mater's Board of Trustees. 
In 2022, Mary earned the prestigious 2022 YWCA Milestone Award in the Education category. Mary and her husband of 43 years, Marty, are proud parents of three accomplished daughters and four grandchildren. Her life's work is devoted to the growth and development of women, individually helping them reach their full potential. 
Ella Stoll
Ella Stoll is a member of the Class of 2025 at St. Ursula Academy (Toledo, Ohio). She participates in the school's Photography Club and was a cast member of SUA's 2022 winter musical, Annie. She is also a member of St. Ursula Academy's Ambassador program,  representing St. Ursula to prospective students and families throughout the school year. 
Ella and her classmates in the Class of 2025 are members of the inaugural year of the St. Ursula Academy Leadership Program. SUA is the first school in the nation to provide a neuroscience- and evidence-based method of teaching the fundamentals of leadership to young girls. The program was provided by Julie Carrier of The Leadership Development Institute for Young Women and is advised by its team of the world's foremost though leaders and experts in leadership development.
The Leadership Program is a nine-week, required course for every student, beginning with the Class of 2025, that takes place during the school day. For freshmen, the content covers growth mindset, teamwork, confidence, public speaking, collaboration, and other essential topics. Each year's curriculum builds on that of the previous year continuing to Sophomore, Junior and Senior years.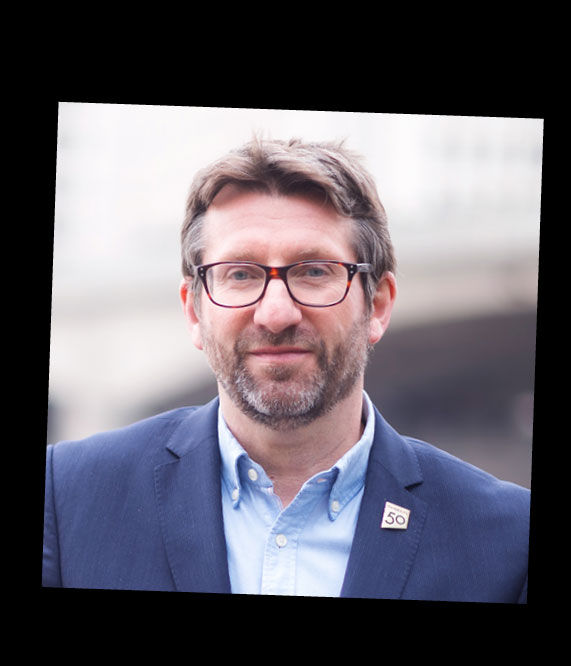 Des Dearlove
Co-founder, Thinkers50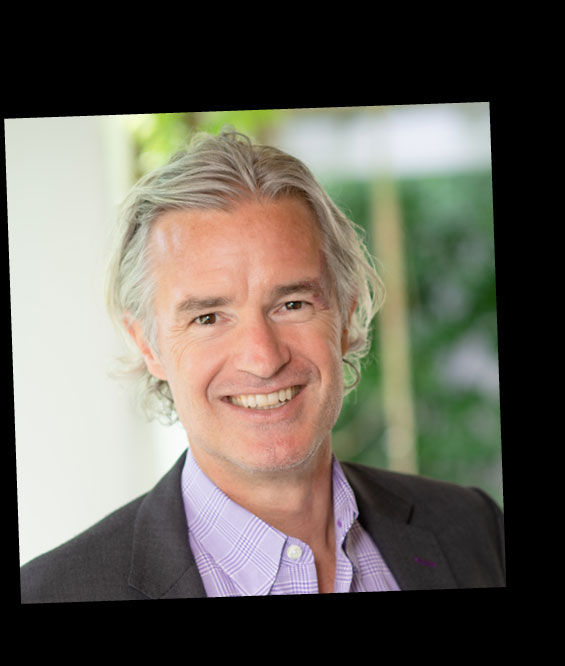 Geoff Tuff
Principal, Deloitte
Inspired by the book Provoke: How Leaders Shape the Future by Overcoming Fatal Human Flaws; Wiley, 2021.
Subscribe for More Episodes
Des Dearlove:
Hello, I'm Des Dearlove, and I'm the co-founder of Thinkers50. And I'd like to welcome you to our podcast series, Provocateurs, in which we explore the experiences, insights, and perspectives of inspiring leaders. Our aim is to provoke you to think and act differently through conversations with insightful leaders, who offer new perspectives on traditional business thinking. 
This is a collaboration between Thinkers50 and Deloitte. So my co-host today is Geoff Tuff. Geoff is a principal at Deloitte, where he holds various leadership roles across the firm's sustainability, innovation, and strategy practices. And he's also the co-author, along with Steve Goldbach, of Provoke: How Leaders Shape the Future by Overcoming Fatal Human Flaws. Geoff, welcome.
Geoff Tuff:
Thanks, Des. It's great to be here and I'm super excited about today's guest… Or actually, it's going to be guests. Although, we'll tell you more about why it's guests a little bit later on. But first and foremost, we are joined here by Julie Carrier. Julie is the CEO of Girls Lead Worldwide, founder of the Leadership Development Institute for Young Women, and has been shortlisted for your Thinkers50 Coaching and Mentoring Award, Des and Stuart. Julie's also recognized as the "World's #1 Coach for Young Women" by Marshall Goldsmith and is a former Pentagon Senior Management Consultant in Leadership. And I know that those are just a few of your accomplishments and titles. So thank you so much for being with us, Julie.
Des Dearlove:
Julie is also a trailblazer in the field of young women's leadership, where she researches and brings evidence based applied neuroscience, leadership coaching and development to girls and young women in high school to a set curriculum. Aside from being a coach, Julie is a keynote speaker, a contributing author for Insights on Coaching and the author of the US national bestseller, Girls Lead. 
Julie, before we start talking about your work, which I'm hoping we're going to do in great detail because it's fascinating, can you just tell us a little bit about your journey? How did you get from where you were to where you are now?
Julie Carrier:
Yes, absolutely. Well, thank you for the opportunity to share this work and amplify this message. It's definitely provoking the world of education and really expanding the paradigm of traditional leader development that's normally reserved for adults. So I think where it all started, interestingly enough, I think all of us can remember a moment in time that was transformational, a moment where our life would never be the same. And for me, one of those moments happened in high school. Many people who see me now, especially if they see me speak or they see me deliver programs, they would never guess this. But in high school, I actually had a growth disorder. I had crippling anxiety and self doubt. And in fact, I was so anxious about even being at school, I wouldn't even raise my hand to participate in class.
I remember it was my freshman year, I had a formative, transformational leader development opportunity. It happened much by accident. What happened though, even in that short moment, is my mindset shifted. And I remember physically feeling different. I went from being a student where I saw myself as someone who life just happened to, to being a person who is the leader of my own life. I was a leader of myself and I realized that even though things can happen to us, that we, as leaders, can choose how to respond. And let me tell you, that changed everything. It's why I'm a huge proponent and advocate for leader identity. That is where I "caught" my leader identity. My 14 year old self said, "I am a leader." And you know what? She started to act like it. She started her own business at 14. Literally, I hired my friends. I ended up earning thousands of dollars in scholarships to go to college.
In fact, even in college, I was so fascinated by this idea of not just learning about leadership but, "How do we cultivate that sense of who we are as a leader?" I tried to study it, but the field of study at the time – this was about 20 years ago – didn't exist. So I petitioned my university to really support my decision to create my own degree program, with the support of some amazing professors to a degree in leadership studies. That springboarded me into a place I never expected. So I was hired by the Pentagon at the age of 23, to do evidence based applied neuroscience leadership development for executives. Now, this is a long winded story really to say, the power of leader identity for youth – to go from a kid who couldn't raise her hand in class to be then a person at the age of 23, working with top executives at the Pentagon facilitating interactive leader development experiences – that doesn't just happen by chance. That happens because I had the opportunity to shift a mindset, that shifted all the behavior that came next.
So I realized when I was at the Pentagon… And just a quick side note, we were really championing this idea of interactive brain-based education for leaders. And we had to evaluate the effectiveness. So I remember walking into an executive's office and it was a Colonel in the army at the Pentagon, and he was super busy, but it was part of the evaluation. So we sat down and we were talking and I asked him to talk about his experience in the leadership development program he took two years prior. This was again, two years later. He paused and he got really present. He started to talk about, in detail, a particular activity exercise he did. The five steps of communication that he used, the people that were on his team, what he learned, and how he started to apply that over the last two years.
Now, I can't remember what I had for dinner yesterday, but here was one person remembering a formative experience from two years prior. That was another moment I thought, "You know what? I feel like I'm doing our young people a disservice if I'm just keeping this type of leadership development for adults. What would actually happen if we take this leader development and bring it to young people like that little girl that I was in high school when I was struggling?" So that's when I decided to leave my job at the Pentagon and champion this movement to bring leadership development, to help young people and especially girls.
Geoff Tuff:
So Julie, one of the concepts that Steve and I write about in the book Provoke, is the notion that great provocateurs like yourself, great leaders are people who recognize an uncertainty and recognize the resolution of that uncertainty from being a question of "if it's going to happen" to being a question of "when it's going to happen". And I'm guessing there was some time on your journey from that 14 year old student to your time at the Pentagon or maybe afterwards, where you saw some uncertainty and you gained some confidence that you could actually influence the question of if it's going to happen to when it's going to happen. Can you talk a little bit about some of those uncertainties that you've tackled along the way?
Julie Carrier:
Yes. What's so interesting, because I do remember… Talk about uncertainty. When I announced that I was leaving my big corporate job at the Pentagon to teach leadership to young people, I had a lot of questioning glances, a lot of in-depth conversations with people who said, "What? Leadership development, that's the space for adults. What kind of impact are you going to have? They don't "hire" leadership coaches for kids." And I had a lot of self-doubt, a lot of concern that this wasn't going to work. But here's one of the things we also teach the value for young people, is we all have a purpose. And when I was that high school student, literally I remember making the choice when I had that moment. A person impacted my life, it was one leadership conversation.
I said, "Someday, I want to impact the lives of other kids the same way that that one person impacted me." And so in the midst of all of the doubt, and there was a lot, I kept remembering that moment; that moment of inspiration, that moment of transformation, and that's really what kept me going. And I didn't just start… I actually started small. I started speaking to small groups of students applying these evidence based leader development, what we call interventions. And then at scale, we started launching them to 10,000 students at a time, like at a Future Business Leaders of America conference and kids were remembering it for years. So I cultivated the proof along the way. And then I had more milestone experiences that we can talk about, about how we decided to actually bring it to the academic school day.
Des Dearlove:
That's great. You sort of referenced it there, but I think we do tend to think of leadership and leadership development as being the preserve of adults. We don't think of it in terms of younger people. And I am absolutely fascinated by this notion of leader identity because I think as you were saying, that can start much younger than we think. Say a little bit about leader identity, because I think that's sort of the key to all of this.
Julie Carrier:
It really is. Thank you for asking that. Here's the interesting thing. A lot of times, people think leadership starts in adulthood. And we actually know from research, that's factually inaccurate. Leadership starts in childhood. And more specifically, leadership development and leadership identity starts in adolescence. Adolescence, period of high school, is one of the most formative times where students learn and try to figure out who they are as a person and who they are as a leader. And what we know about leader identity research, is that if someone does not self-identify as a leader, you can teach them all the leadership tools and competencies and skills, the most important best practices, but they're not going to use those competencies and skills because they don't see themselves as a leader. So if we start with leader identity, if someone sees themselves as a leader, then they have access to that whole host of other behaviors that reflect that self-concept.
So not to geek out too much, but we know that people make choices in alignment with their self-concept. That's why starting with young people, working with them on their self-concept, helping them see themselves, maybe they don't run a corporation, but they can lead themselves. They can be a leader of themselves and guess what? They can also learn to be a leader of their peers. And guess what? They can also learn to be a leader of change in the sphere of influence that they have. So that's why it matters. Leader identity in high school is key.
Geoff Tuff:
Now, Julie, you chose, I think reasonably early on, to really focus on young women in particular as leaders. Can you talk a little bit about why that's so important and why it's so central to your mission?
Julie Carrier:
Yes. Thank you for asking. Obviously, I was a young woman in high school that struggled a lot with crippling anxiety, perfectionism, and self doubt. So I have a soft spot in my heart for young women. If we also look at it from a needs based perspective, research shows us that there is a verifiable confidence and leadership gap that starts in adolescence. Now, we see the outcomes of that gap happen in corporate America later, but it actually starts in adolescence. And in fact, one of our amazing team members who's supporting this movement, Dr. Diane Ryan, she's at Tufts University right now. Her team did a study that actually found that if we want to close the leadership and confidence gaps that we see in adulthood, we actually have to start where those gaps start to happen and that is in high school. So from a leader development perspective, we're actually helping to close the adult gaps by focusing on closing those gaps when they start.
Des Dearlove:
That makes a lot of sense. So let's get into the details of this. What are some of the leadership tools and skills that you hope to give these young women?
Julie Carrier:
Yes. Well, here's what's fascinating. So you take any world class leader development program for executives and you break it down to what matters most, that's essentially what we're doing to help young women and young people. We're taking the best of the best from the corporate America, the corporate space and leader development, and even academia, and we're tailoring it and bringing it into high schools. So I like to say, rather than reading, writing, and arithmetic, it's reading, writing, arithmetic, grit, resilience, growth mindset, goal setting, the neuroscience of confidence, self-efficacy, how do you lead and manage teams? How do you navigate conflict? These are the things that we're actually teaching as part of the academic school day. And if you think about how we were when we were younger, how different would our lives be now, if we had access to those tools when we were in high school?
Geoff Tuff:
So Julie, I think we share a common interest in the whole notion of having a growth mindset versus a fixed mindset, and always looking for ways to either be different or do things differently. Can you say a little bit more about why that's so important to the work that you do and to the young women that you work with?
Julie Carrier:
Absolutely. Well, I know that many people are familiar with this idea of growth mindset. We like to summarize it as we grow through what we go through or that if you have a goal to learn and grow in an area, you can do that through effort and hard work. So our young people, a lot of them have been socialized to think that you either have a skill or you don't. Same thing with leadership, you are either a leader or you're not. But one of the things we try to help young people understand, is that any skill that you want to get better at, you can grow and cultivate through hard work and effort. And in fact, even in the program that we've designed, this is an important kind of tidbit for our listeners, actually just teaching about growth mindset, teaching someone what the definition of a fixed mindset is, what the definition of a growth mindset is, learning about it from a very analytical perspective, that actually doesn't shift mindset.
What shift mindsets are carefully constructed learning experiences, where students themselves get to see how they've grown and gotten better over time because of hard work and effort. So as an example, one of the things that the students do, is as they complete some of their assignments, if the assignment isn't in alignment with the level of performance that her leadership coach thinks is possible, she'll get the grade of "not yet" with really detailed feedback. She'll integrate that feedback and submit it again. And guess what? That student usually is so proud because not only did they get feedback, they integrated it, they made it better, and they saw a better outcome. So you have to integrate growth mindset practices not just in preaching, but also in action and helping the kids' minds themselves, see how they're growing over time.
Geoff Tuff:
I think there's a lot our education system generally could probably learn from that lesson, quite honestly, having heard the "not yet" message.
Julie Carrier:
100%. And in fact, that's what we love about coaching in the classroom. One of the assignments that the students – that we do a lot in project based learning – is that the coaches' internal goal, – they don't say this necessarily to the students – is that at the end of this project, the internal goal is that coach did so much coaching throughout the development process, that every student by the end is equipped to get an A. And sometimes, that takes a huge amount of coaching for kids that are really lagging behind. Other kids may need less coaching. But what we find is when kids learn along the way and integrate the feedback, instead of just getting like a grade C with a big red X on it, they actually ultimately, can… And this isn't about everyone getting an A, but they can perform better because they've gotten consistent feedback delivered in an open space of learning where it's okay to fail forward.
Geoff Tuff:
That's great.
Des Dearlove:
And I know we're talking feedback and I know that you are a big fan of character feedback, as opposed to just outcome feedback. Can you say a little bit about that? I was very struck last time I spoke to you by that piece of advice for parents as well. So can you say a little bit about that?
Julie Carrier:
Thank you for asking. So we know adolescent brains are in a formative time of development, that their prefrontal cortex, the part that thinks about their future and planning, isn't fully developed. But their amygdala, that's really all about short term rewards and recognition, is fully developed. And that's why we see sometimes, a young person can behave as a perfect adult in one moment. And in the other moment, they might be really emotional or really upset. So we actually have to teach both parts of the brain. And how we do that, is through how we actually give rewards. So our traditional system of education, and really not just education but really parenting and a whole host of other things, is all about recognition of the outcomes. That outcomes do matter, we want to always include that. But outcomes aren't really the only important thing.
And in some cases, they're not even the most important thing. What we think matters most, is a young person's character, who they are, how they're showing up in that moment. So part of this movement is really advocating for people to integrate character based recognition and feedback, recognizing the young person for how they showed up in a moment of character. Like, for example, "Beth, I noticed you stayed after class to help Emily with her homework because she was struggling. I really admire your kindness." Recognition like that goes a long way to helping that young person learn, "Oh my gosh. It's not just what I do that matters, it's who I am that matters and how I show up at that moment."
Geoff Tuff:
So Julie, two of the aspects of your work that, at least what I understand of it, what I've heard along the way, and that I hear repeated, is it's neuroscience based and it's evidence based. Can you talk a little bit about each of those in a little bit more detail? You started talking about amygdalas and what have you before. So I'm starting to hear some of the neuroscience, but tell us about why that's so central to the program.
Julie Carrier:
Thank you for asking. I'll just warn you in advance. I love this stuff, so I can start to geek out with you. And if I just keep talking too long, just tell me to push the pause button. But I am so glad, because this is what sets this apart. We know that there is an initiative now to do more social, emotional learning, more leader development. But what's missing really in most of the things that we've seen, are evidence based approaches. So when we talk about evidence based, what we mean is that we're integrating things such as wise psychological interventions. Now, that's essentially a fancy term. That means that they're brief, carefully constructed learning experiences that are shown to have outcomes months and even years later. So one example of one of our exercises in our program, is a writing reflection that's kind of compounded over time that students get to think about what matters most to them.
And it's a carefully orgnized set of questions. That one exercise, just one activity is backed by over 190 published studies. And many of those studies show outcomes from that one writing reflection that lasts two, sometimes even three years later, influencing health outcomes and even grades. Some people say, when this first started, "This seems too good to be true." But the preponderance of evidence for these exercises really shows that we need to make these not as an afterthought or shelfware in universities, these need to be integrated into every educational system because of their transformative impacts. So, that's evidence based. We talk about applied neuroscience and you, of course know this, but neuroscience is a field of study about how the brain works, how it learns, and how it reacts to different scenarios and situations. Applied neuroscience is leveraging the best of that research and how the brain learns and how it wires and fires into the educational system. So we can call that educational neuroscience.
So for example, there's amazing research from Dr. Richard Boyatzis, and I'm sure you're familiar with who he is. He's at Case Western University, true trailblazer. We're integrating his research on positive, emotional attractors that are again, experiences or scenarios that shift the state of the brain and the part of the brain being used from one that only focuses on here and now, to allowing someone to focus on their ideal future or hope for the future. Different parts of the brain have access to different ways of seeing and thinking. So it's also known in positive psychology, as the broaden and build theory. We have to create a learning experience before the actual learning activity, to help the brain be in the right state to have access to the type of learning we want it to have. There's more research on mirror neurons. I think it's fun to see the amazing practical applications of neuroscience as it applies to education. It also explains why a lot of these wise psychological interventions work. Because we're not just shifting concepts, we're shifting mindsets.
Des Dearlove:
Again, you're talking a little bit about outcomes there. Can you say a little bit more about how you actually measure outcomes? It's not even a case study, this is happening in a real school. So how do you measure the outcomes?
Julie Carrier:
In leading up to the outcomes, I want to talk about why. So Doerr Institute for New Leaders at Rice University – you might be familiar with it. It's actually founded by Dr. Tom Kolditz, who's also been part of Thinkers50 list [shortlisted for the Coaching & Mentoring Award 2019] as well in the past and he's been a huge supporter of this work. With their research and evidence based leader development and higher education found, is that you have to have four elements for effective leader development to happen in an educational system. Number one, it has to be a core tenant of the educational system. It can't be an afterthought, it can't be something just stuffed in the homeroom or something in a mission statement. It has to have substance. 
The second thing that they found for evidence-based leader development… And we follow all of these core tenants, which is why we can measure the outcomes. The second, is it must be taught by trained or certified professional leader developers. We know that style of coaching is a learned skill and something that teachers are naturally attuned to do, because of how they've learned to educate young people. The third thing is that we must use evidence based approaches, just like we talked about. Applied neuroscience, evidence based interventions. And then last but not least, Des, this gets to your specific question, is it must be rigorously evaluated. It can't be just some fluff that's put in to try to make kids feel good, it actually has to have substance and meaning not just in the short term, but in the long term. So that's why… If you look at the trajectory of how much work this has taken, this particular work started five years ago with a conversation with [top executive coach and Thinkers50 Hall of Fame inductee] Marshall Goldsmith. Five years of pilot testing, tweaking, trying to figure out what works.
If we weren't evaluating it, we wouldn't be at the place here today, where we're able to show these extraordinary outcomes. So we actually have a data research scientists team. We work with Doerr Institute in coming up with reliable and validated instruments, there's pre and post. We talk to the coaches. Honestly, the evaluation is one of the most rigorous and I'll say exhausting parts, but it's also one of the most important because it shows us what's actually happening in the minds and hearts of our students. And as you'll hear later, we have a pretty remarkable outcome so far and increase statistically significant growth mindset, statistically significant increases in self-efficacy. 95% of students say as a direct result of the course, they know how to better work in teams. 92% say they have more hope for their future. Like, these are teenagers. They don't lie. This is a survey where their names are not on it. This is the future of education and that's why I get so excited about it.
Geoff Tuff:
So how about the boys? Everything you're saying sounds pretty compelling. You're talking to two people who were once boys. I'm wondering if we're going to all be left behind at this point.
Julie Carrier:
Well, I'll tell you these girls that are going through this program, they're going to take over the world. I just want to say that right now. And I will say-
Des Dearlove:
I don't think there is any doubt, Geoff, that we're going to be left behind-
Geoff Tuff:
I think it's already done.
Des Dearlove:
I think it's already happened.
Julie Carrier:
Well, I've been asked that question quite a bit. And the reality is, I believe all young people deserve access to world class evidence based leader development. And what we found is, for example, St. Ursula Academy, they're a very special school that's run by a former executive coach. This type of work isn't necessarily easy to do in a school system, but it's worth it. We found that traditional education, because of the history and the ways that they do things, they're not as open. If you think about it from an educational perspective, this is a radical idea. Literally changing the entire school schedule where kids just like they go to math and science class, they go to their applied neuroscience leadership class. Instead of teachers, they have leadership coaches.
So this idea is so groundbreaking and cutting edge, it's almost too much for traditional education. That's why we're partnering with amazing schools, like St. Ursula Academy, to show proof of concept, to actually show that it is possible. So once we've done that and we're having the opportunity to continue to show the impact in our powerhouse girl school network, eventually, my vision is that we're going to be able to bring this to help all young people. But for right now, educations, they're so steeped in, what's always been done.
It's very hard for many schools to even consider this idea or they dismiss it as not possible. So it's exciting this wonderful school with Mary Werner, St. Ursula Academy, we call them our four minute mile school. Because you may be familiar with the idea that everyone said, "A four minute mile was impossible, that you can't. It's physically impossible." Well guess what? One, just one, just one person showed it was possible. And then thousands of people followed. So we know that by showing that one school, that it's actually shifting and it already is shifting what's possible in education.
Des Dearlove:
Well, that seems like the perfect moment to introduce our second guest, who's Mary Werner, president of St. Ursula Academy in Toledo, Ohio, which has been educating young women since 1854. Mary is a former executive coach, who left the coaching profession to run a girl school. Mary, welcome.
Mary Werner:
Thank you. Thank you so much for inviting me to join the podcast. I'm thrilled to be here and to share the power of the work that Julie has brought into the world.
Des Dearlove:
And we have another special guest as well. Do you want to introduce Ella?
Mary Werner:
Sure, sure. Yes, I'm pleased to introduce Ella. She is a member of the freshman class at St. Ursula Academy. Now, rising sophomore. She is a member of our photography club. She was a member of the cast of Annie, our school musical for 2022. And she is also a school ambassador, where she will meet and greet prospective students, parents, etc. She's 14 years old and in a couple weeks, she will have a birthday. So pleased that she could join us as well, to answer any questions you have about the program from a student perspective.
Geoff Tuff:
Well, thank you. Thank you both, Mary and Ella for being with us. Why don't we start, Mary, just with a question for you. Can you tell us about how the program came about? I think it was a year or two ago, and how St. Ursula became the four minute mile school?
Mary Werner:
Well, actually in January of 2021, I was introduced to Julie. One of our board members has met and knows Julie. And he said, "Wow, they're doing this amazing work at a couple pilot schools. And you ought to have a conversation with her." And what was scheduled as a 30 minute introductory call, was actually a two hour conversation once we got started. And you can imagine after hearing the last few minutes of her conversation with you, it was fascinating. And for me, as an executive coach, I'm a former CPA and partner in a firm. All the concepts that Julie mentioned were consistent with our core values at St. Ursula Academy – leadership, development of the whole person, academic excellence. The message and the rigor of the program was so aligned with who we were as a school. I'm also an alumna of the school and a parent of three daughters at the school. So I knew the capability we had from the inside, and then marrying them together with the first principals from Doerr Institute and Julie's leadership curriculum. It was a match made in heaven, if you will.
Des Dearlove:
Now, just sticking with you, if I can ask you. This is a big change. I know the school had its tradition and its values. So perhaps, was more inclined in this direction in the first place, but it's still a big change. Did it require retraining for the teachers? How did they take to this? Did you meet resistance or were people immediately convinced?
Mary Werner:
Well, actually one of our other core values is openness to change and change has been a part of our community since 1854. And while there was, I would say initial skepticism like, "What are you thinking?" When I came to the school 10 years ago, I was familiar with the growth mindset through my coaching and of course, emotional intelligence and all the skill sets that come along with it, positive psychology.
And I told my principal when I started 10 years ago, said, "Have you ever heard of the growth mindset? We have to bring that to St. Ursula." She and I went and heard Carol Dweck speak. And just four years ago, the growth mindset is now through our accreditation program, a part of our school community. So our faculty and staff, they're an incredible group of professionals. They knew that change was a part of our DNA. And through the pandemic, it was just one more change. And so they've been great about it. Our leadership coaches, three, our faculty members, fourth is a member of our staff. They're all in and the rest of our community is right there with them.
Geoff Tuff:
So then Ella, let's hear from you. What does it feel like to have a leadership coach at age 14? What's it doing for you? How do you enjoy the program?
Ella Stoll:
Well, first of all, I'd like to thank you for this opportunity. I'm very excited to speak about my experience throughout this leadership program. And to answer your question, I think it's amazing having a leadership coach at 14. At first, going into it, it was kind of unreal. I was having trouble believing the concept of having this guide, I guess, throughout this experience. Because before I took the class, I didn't really know what leadership… Well, I knew what it was, but I just didn't understand how I could incorporate it into my life. So my leadership coach really helped me understand that I'm a person of worth and that if I want to say something, I can say it and I can share what I believe. And so my leadership coach was a great guide for me throughout my journey.
Des Dearlove:
And why do you think this type of education is important? Obviously, you are a beneficiary of it, but do you think it should be expanded? Do you think everybody could benefit from this sort of experience?
Ella Stoll:
Yeah, absolutely. When you include leadership with education with young people, I think that it really affects them. It made me realize that there's so much more to the world. There's so much that I can offer. And I think when young people, especially young women, know how to lead themselves in their life, they then have a greater understanding of what they have to offer, how they can share their ideas with other people, and how they can lead other people to their happiness and to their success in life. So I just think it's overall just a really great thing to include in a normal education, because I think it just helps people have a great understanding of who they are as an individual.
Geoff Tuff:
So Julie, I'm going to turn back to you for a moment if you don't mind. When you hear someone like Ella talk, first of all, I think the proof is in the pudding. It's obvious that the leadership characteristics that you've talked about have found their way into Ella and the way she looks at the world. But can you talk about along your journey, points where you may have actually not felt lack of confidence in yourself, but wondering whether or not the program could actually have the type of impact that we see demonstrated in Ella? And what specifically did you do to overcome that point where you may have felt a little less confident about the direction you were headed in?
Julie Carrier:
Yeah. Thank you for sharing. And Ella, well done. It's so wonderful to see. Again, Ella is one of the many amazing examples of the power of this in action. Ella, air high fives. That was awesome. I will be honest, so what happened with this journey is I was sitting with Marshall Goldsmith at a conference and I was doing leader development and doing big events. But I was talking with Marshall and he was talking about the power of executive coaching. And I said, "Marshall, what are you doing to bring the power of executive coaching and leadership coaching to the next generation?" And Marshall Goldsmith, for those of you who don't know him, he's the number one leadership thinker in the world and number one executive coach, Thinkers50 Hall of Fame. And Marshall actually got a little irritated with me.
He looked at me and he said, "Julie, you're asking the wrong question." He said, "What are you doing to bring the power of leadership coaching into the classroom?" And I'll tell you what, almost every hair on my arm stood up. I just was like, "That's the answer." Not just me trying to teach leadership to thousands of kids, but actually bringing the power of leadership coaching and leader development into the classroom where it's taught and facilitated by the schools themselves. So I was on fire with this mission. Marshall got on board, a team from his community called 100 Coaches got on board. Carol Kauffman from the head of the Institute of Coaching, Diane Ryan, former head of Behavioral Sciences and Leadership Development at West Point, Tom Kolditz, Bonita Thompson. I could go on. And Sanyin Siang.This core team of amazing people said, "Julie, we're going to help you figure this out."
So while it was terrifying, I didn't do it alone. And while it was hard… We learned a lot in our pilot schools. We learned that the number one thing, it's great to have coaches, it's great to have this world class content. But if we don't have leadership at the top, that is a character centered leader, that really believes in this work not just as an afterthought, but as a core part of the educational institution, it doesn't work. So it really is fascinating that the number one biggest thing that we look for in our leadership schools, is what is the nature and character of the person who's leading that school? Because that will make or break whether this works as effectively or not. So Mary is an extraordinary leader. Her principal, Nichole Flores, all in. They actually embody what collaborative leadership looks like.
So when I met Mary and I saw her character, I was like, "This is a school that can make this work." So I will say there were many times I actually called Marshall, when we were doing the pilots, and I was like, "This is too hard. I want to quit. Like, how do we change education? This isn't possible. I want to go back to being a speaker, it was so much easier." But Marshall said it, "Julie, you're not doing this for  the thanks. Anytime you try to change an institution, it's going to be hard work. You signed up for this." So I kind of just had to button up my shirt and say, "Okay, let's go for it." And so this has been my full-time mission for the last five years. And with the support of Mary Werner, Nichole, all of the students and the advisory council who's part of our Leadership Development Institute for Young Women, we actually are changing education. And I have a lot more hope now than I did, if you would have asked me four years ago.
Geoff Tuff:
That's great.
Des Dearlove:
Something else I want to ask you because I know you're a big fan of Amy Edmondson's ideas around psychological safety. And we'd all like to think that the workplaces of the future will be psychologically safe and people are ready for these new young people with leadership skills. But we also know we've got a long way to go on that. And some of these people, you're setting them up possibly to step into potentially toxic workplaces. But I think that the element of the resilience that you are also giving them. And the last time I heard you speak, you talked about it being like a shield. Talk about that. Tell us a little bit more about that.
Julie Carrier:
Thank you for asking. So Ella, you can remember this as well. When part of the course began, one of the things our students did, and again, we think 14 year olds are more than capable of learning about these things. They learned about project Aristotle, the research that Google did that was the most comprehensive study on teams. And then that was followed up with Amy Edmondson's work in psychological safety. How do you create a psychologically safe organization? And specifically, for these girls, how do you create a psychologically safe team? So in their group, they created a team identity. They also created team agreements and norms and standards for how they would treat each other, how they would hold one another accountable. That, then, set the stage for that really deep self leadership development work that happened next. So what was happening along the way as they were experiencing what psychological safety is in a coaching environment, is they were feeling what a good team looks like.
And while they were feeling what a good team looks like, they were also cultivating a lot of those, what we call protective factors that allow them to succeed and thrive as adults. So while we're cultivating this psychological safety, they're also essentially building up their shield that'll help them better navigate stressors and challenges that happen ahead. So it's not about fixing girls, it's not about just puffing them up to feel good, it's about really developing a core sense of identity, of genuine confidence, of self agency so that when they are in those challenging circumstances, they know how to better navigate them.
Geoff Tuff:
So Mary, can you talk a little bit about how this has been received in your community, in particular amongst the girls that are part of the program and their parents? I'd love to hear a little bit about some of the outcomes as well, if you can.
Mary Werner:
Sure. The program has been very well received. We chose to transition in the program over four years. So Ella is a member of the freshman class. She will take leadership two next year, then leadership three, which is leading teams, year four is leading change. Our incoming freshmen will now take leadership one, which is the foundations of self leadership. So that over four years, by the end of four years, the entire institution, all the students will have leader development. The parents are thrilled, the freshmen are thrilled. The sophomores, juniors, seniors and their parents are bummed that they missed out on this incredible opportunity. Because this program is something that is transferable to a math class, to a science class, to their career exploration. And so the impact is exponential, and that's what we're seeing so far. And in fact, a couple of the members of the junior class tapped our Dean of students and said, "Well, this is great. We have these leadership speakers, but we're missing out on the program." So we're going to get that on the schedule for the fall. But it's been really very well received.
Geoff Tuff:
That's great. And the exponential impact sounds like it's really by definition, spreading beyond just the immediate impact that you have on a day to day basis. If we roll the tape forward now five or 10 years, what's your vision for not only how this impacts the rest of St. Ursula, but more broadly as these girls go off to university and into the workforce? Tell us a little bit about what you're imagining happens from that exponential impact then?
Mary Werner:
So we feel that when our students graduate today, our graduating seniors of a week ago, that what they learned at St. Ursula Academy will help change the world. Now, with the leader development coming at such a young age, freshman, they will be even that much further ahead when they graduate. They will go off to college, have an impact on their campus, and then go out into the world. Having three daughters myself, I know how powerful being a strong leader is. But how many of us had that opportunity to build and learn and grow? And we're all still learning. So imagine how these students, who got a fresh start when they're 14, will change the world, whatever that means to them. We say, "We are here to help each girl reach their full potential, whatever that means." And as this gets rolled out to other all girls schools who embrace the concept that every girl is a leader, that's fundamental to the program, then other women will be out in the world just impacting it as well.
Geoff Tuff:
That's great.
Des Dearlove:
Brilliant. Ella, let's come back to you, if we may. How has the program actually impacted you personally? How has it changed you? And also, in addition to that, has it changed how you see your future and what you might aspire to be going forward?
Ella Stoll:
Yeah. Thank you for asking. I have grown immensely throughout this class and this experience most specifically, in my confidence. I remember before taking the class, I was this really shy person. Not at home, but in school, I was super shy and I lacked so much confidence in myself. I just didn't see my worth. I didn't understand the concept of self-worth. So going into the class, I was really unsure about what we would learn and how I would grow as an individual. But throughout the experience, my leadership coach helped me understand that I am something of worth, I am something of value, and what I have to say matters. So my confidence is something that has skyrocketed. And now, I'm totally comfortable with saying what I feel and what I believe. And I've also grown in my communication skills as well. Working with other people in class and our group projects and exercises was really beneficial for me, because it helped me see different perspectives, different sides to every situation and story. And it was really interesting to connect with other people on different levels. So it was great.
And then how I see my future, I definitely have a more positive perspective. Before taking the class, I was really unsure. I'm young, but I just didn't know what I wanted to do, what I saw my future as being. But after taking the class, I have more confidence and I know that my future is bright and that I have great things to offer and that if I have a goal, I can work to achieve it and that there's nothing stopping me from doing whatever I want to do in the world. And that I have something of value to bring to other people's lives. And I'm just really excited to get out there and make an impact on other people.
Geoff Tuff:
Man. Oh, man. If everyone could think that way.
Ella Stoll:
Thank you.
Des Dearlove:
Have your parents noticed a difference, or your friends? Do people remark on it?
Ella Stoll:
Yeah. So for Thanksgiving dinner, this is kind of funny. I started talking about… I don't know, I can't remember what it was. But I just kept on talking and talking and my family was like, "Wait, hold on. Like, this is a little different." And they were like, "You've really grown." And I was like, "Yeah, all thanks to the leadership program." And they could just see how much more confident I was in myself and what I had to say, that I knew that it mattered. And so that they definitely saw a difference. And I think my friends did too, for sure. Like people that I went to school with in middle school, they're like, "She's a completely different person." And I'm like, "Yeah, I am." So I'm really grateful that I had that experience, because it really impacted me.
Geoff Tuff:
That is great. So Julie, we are winding down here. I'd love to give you the last word or last words, if I may. Same sort of question as I asked Mary, where do you see this in five years, 10 years, 15 years down the line? What's the vision for how you take the type of impact that you've catalyzed in people like Ella and see that spreading more broadly in the world?
Julie Carrier:
Yeah. Thank you. Ella, my heart feels like it's going to jump out of my chest. I'm so proud of you. And I will say, this class is hard work. We know self leadership work is sometimes the hardest work we're ever going to do. So Ella gets a lot of credit. She did the work. And for our girls, one of the biggest comments that they give us is like, "Man, this is hard. This is our hardest class." That's good. They're really growing. So I will say in thinking about Ella and really seeing, she's our why. She's why we do this work.
My goal ultimately, and some people say, "You're dreaming too big." But wouldn't it be amazing if we actually make evidence based leader development a core part of the school day in every school, not just in the US, but around the world? Wouldn't it be amazing if we actually shift the framing of education as academic only to rigorous academic excellence, plus evidence based leader development? So that is my ultimate goal. Yes, I'd love to have a global network of leadership schools that are on board with this mission. And the larger goal was let's create a conversation and a movement that actually shifts what school looks like. This is what school can be. St. Ursula Academy is representing that, Ella is showing that. Wouldn't it be amazing if we actually shift the vision of what education actually is on a secondary school level?
Des Dearlove:
People who are listening to this podcast – who I'm sure will be absolutely inspired and fascinated – what can they do to support your mission and where can they find more information about this fantastic work you're doing?
Julie Carrier:
Thank you. Well, with the support of the amazing powerhouse team, including Thinkers50, we are bringing the best of leader development to the next generation and we've started the Young Women's Leadership Development Initiative. So if someone's interested in learning more, they can go to the Leadership Development Institute for Young Women. I know that's a long name, but it's ldiyw.com. They can ask for more information, they can nominate a school, they could share ideas. Ultimately, we'd love to make this work available globally. So because of the movements and we're in the initial stages, we are looking for anyone and everyone who is willing to get on board. Educations like the Titanic and shifting a huge monolithic thing like that will not be done alone. So we're our own little tugboat, but we need some more to join us.
Geoff Tuff:
Well, you're certainly having an impact. I think Des, unfortunately, that's probably all the time we have right now. So huge, huge thanks to Julie, to Mary, to Ella. Thank you all for joining us. To all of you that are listening, thank you for being along for the ride. This is the Provocateurs podcast, brought to you by Thinkers50 and Deloitte. I'm Geoff Tuff, that's Des Dearlove and we look forward to you joining us again for the next episode of Provocateurs. Thanks, everyone.
Des Dearlove:
Thanks.
Ella Stoll:
Thank you.