Strategy@Work returns on 22 October to answer hard questions by unlocking the truth about transformation and challenge leaders to think outside the box and re-examine the way organizations operate.
The Strategy@Work Virtual Conference takes place on Thursday, 22 October 2020 from 8:30 EST – 17:30 EST.
Learn more about Strategy@Work or receive a 30% discount on your registration.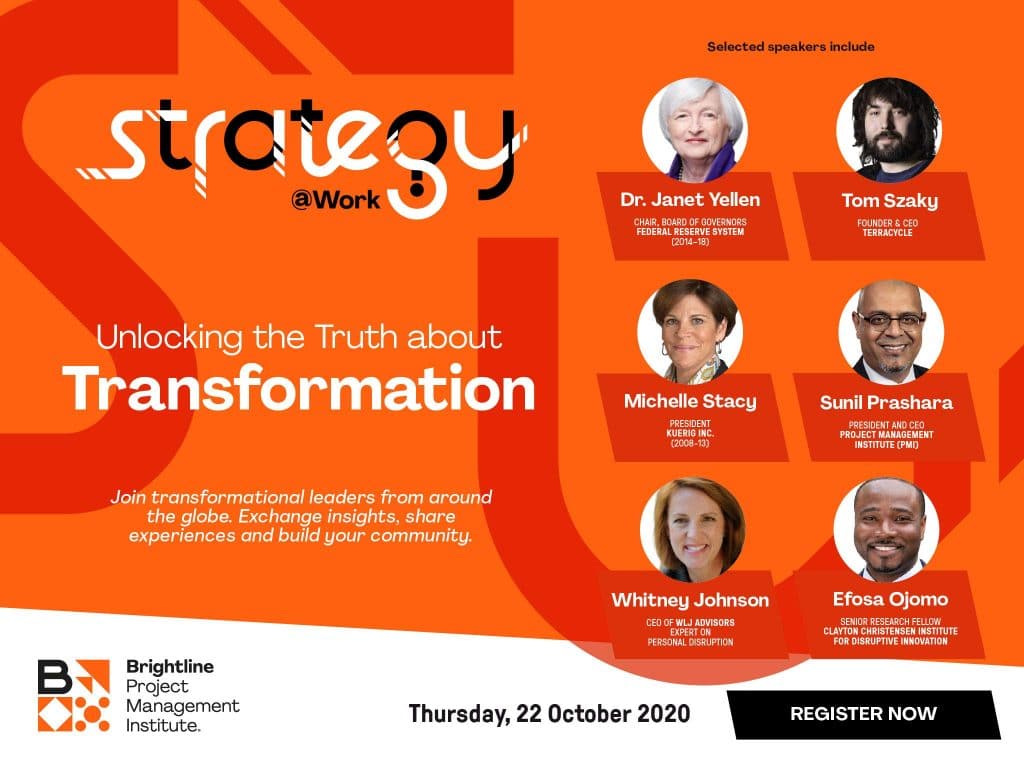 ---
About Brightline
Brightline® is a Project Management Institute initiative together with leading global organizations dedicated to helping executives bridge the expensive and unproductive gap between strategy design and delivery. Brightline delivers insights and solutions that empower leaders to successfully transform their organization's vision into reality through strategic initiative management.