IN PARTNERSHIP WITH BRIGHTLINE, A PROJECT MANAGEMENT INSTITUTE INITIATIVE
Where you are going and how you intend to get there lies at the heart of management and leadership. Strategy is the intellectual and inspirational lifeblood of organizations. The Thinkers50 Strategy Award, in partnership with Brightline, a Project Management Institute initiative, celebrates the very best of strategic thinking. If you were running a corporation, who would you turn to for strategic advice?
Previous recipients of the Thinkers50 Strategy Award include W. Chan Kim & Renée Mauborgne, Rita McGrath, Alex Osterwalder & Yves Pigneur, and Richard D'Aveni.
The shortlisted thinkers for 2023 are (in alphabetical order):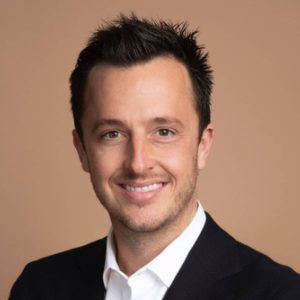 1. Greg Bernarda
for spearheading the movement of 'up-ruption'
Greg Bernarda borrows from the fields of leadership, psychology, innovation, and design to show executives how to create business models that bring positive change to their stakeholders and to themselves. He argues that while we are facing systemic issues and challenges, organisations can play a role in (re)designing new business ecosystems to further societal progress. Greg has developed the idea of 'up-ruption:' undoing something to steward it to something better. "Disruption shifts value around," he explains. "Up-ruption lifts everyone up and creates a step change of progress." Greg is co-author of Value Proposition Design (Wiley, 2014), the sequel to Business Model Generation (Wiley, 2010), and has co-founded a series of international forums, including the Hanwang Forum on sustainability in Beijing, the Lift: Lab in Geneva, and the annual NOE Programme in Evian. Previously, he worked at the World Economic Forum on initiatives to address global and industry challenges.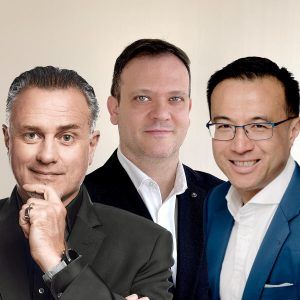 2. Olaf Groth, Mark Esposito, and Terence Tse
for The Great Remobilization
Olaf Groth, Mark Esposito, and Terence Tse are the authors of The Great Remobilization: Strategies and Designs for a Smarter Global Future (MIT Press, 2023). The book diagnoses tectonic shifts in the global economy with a view toward designing a smarter 'operating system' for the world. Through their FLP-IT (forces, logic, phenomena, impact, and triage) framework for strategic leadership, the authors provide guidance for a new breed of 'design activist leader.' Olaf is a strategy professor at the Haas School of Business, UC Berkeley, and Hult International Business School. He is also CEO of advisory think tank and concept design studio, Cambrian.ai, and co-author of Solomon's Code (Pegasus, 2018) and The AI Generation (Pegasus Reprint, 2018). Mark Esposito is professor of business and economics at Hult, where he directs the Futures Impact Lab. He is also on the teaching faculty at Harvard Business School; co-founder with Terence Tse of AI firm, Nexus FrontierTech, and think tank, Excellere; and co-author with Terence of The AI Republic (Lioncrest, 2019) and Understanding How the Future Unfolds (Lioncrest, 2017). Terence Tse is professor of finance at Hult and also the author of Corporate Finance: The Basics (Routledge, 2017).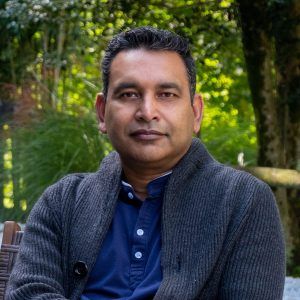 3. Faisal Hoque
for Reinvent: Navigating Business Transformation in a Hyperdigital Era
Entrepreneur and thought leader, Faisal Hoque is the founder of Shadoka, NextChapter, and other companies focusing on enabling sustainable and transformational changes. A technology innovator, Faisal has developed over 20 commercial business and technology platforms and serves as an advisor to CEOs, BODs, and the US federal government. He is also a strategic partner for CACI, a $6.2 billion company whose mission and enterprise technology and expertise play a vital role in US national security. Faisal's books include Reinvent: Navigating Business Transformation in a Hyperdigital Era (in association with IMD, Fast Company Press, 2023); Lift: Fostering the Leader in You Amid Revolutionary Global Change (with Jeff Wuorio and Shelley Moench-Kelly, Fast Company Press, 2022); and Everything Connects: Cultivating Mindfulness, Creativity, and Innovation for Long-Term Value (with Drake Baer, 2nd Edition, Fast Company Press, 2022).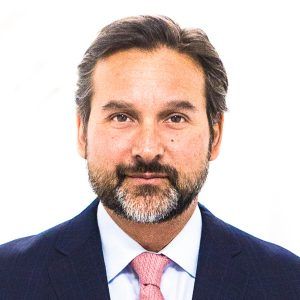 4. Kaihan Krippendorff
for building the strategy community
Co-founder of strategy and innovation consulting firm, Outthinker, Kaihan Krippendorff also leads the Outthinker Strategy Network, a global peer network focused on solving the most pressing challenges. He is the author of five books, most recently the Edison Award-nominated, Driving Innovation From Within (Columbia Business School Publishing, 2019), as well as a new edition of his book, Outthink the Competition (Strategy Learning Center Reprint, 2022). A former McKinsey consultant, Kaihan has forthcoming books on the concept of 'proximity' (with Rob Wolcott, Columbia University Press) and creating a customer-centred culture (Wharton Business School Press). Kaihan's recent research argues that emerging, alternative models of organisation feature several innovative characteristics, including the breaking of large hierarchical units into 'micro-enterprises,' turning support functions into profit centres, and relating to employees as intrapreneurs.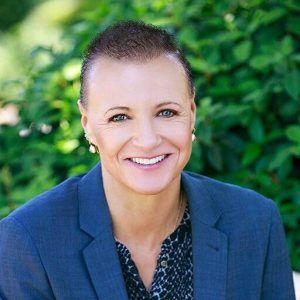 5. Tammy L. Madsen
for Co-Innovation Platforms
Tammy L. Madsen is the W.M. Keck Foundation Chair of strategic management and innovation, Vice President of the Academy of Management, and Senior Associate Dean at the Leavey School of Business, Santa Clara University. Tammy's research and teaching focus on several specific themes including co-innovation platforms and ecosystem strategy, competitive heterogeneity and temporary advantage, and shocks and growth under uncertainty. Her recent book, Co-Innovation Platforms: A Playbook for Enabling Innovation and Ecosystem Growth (Palgrave MacMillan, 2021) was co-authored with David Cruickshank, and she also co-authored the fourth edition of Modern Competitive Strategy (McGraw-Hill Press, 2016) with Gordon Walker. A recipient of multiple awards for her teaching, research, and service contributions, Tammy began her professional career as a test and evaluation engineer for the weapon control systems on the F14 aircraft. She subsequently worked as a design engineer and program manager at Delco Electronics, General Motors.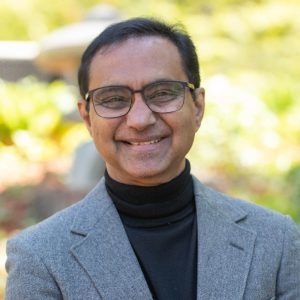 6. Mohan Subramaniam
for The Future of Competitive Strategy
Mohan Subramaniam is professor of strategy and digital transformation at IMD. His work focuses on the digital transformation of incumbent industrial firms and new sources of competitive advantage in the digital age. Mohan's 2022 book, The Future of Competitive Strategy: Unleashing the Power of Data and Digital Ecosystems (MIT Press), describes a new paradigm for competitive strategy anchored in data and digital ecosystems. It explains how legacy firms can harness their existing assets, infrastructure, and traditional strengths to leverage the new and explosive power of data by thoughtfully applying the best practices of digital titans such as Amazon and Google. Before joining IMD in August 2022, Mohan was an associate professor of strategic management at the Carroll School of Management in Boston College. He was previously an assistant professor at the University of Connecticut, a lecturer at Boston University, and a visiting faculty member at IMD between 2016 and 2018.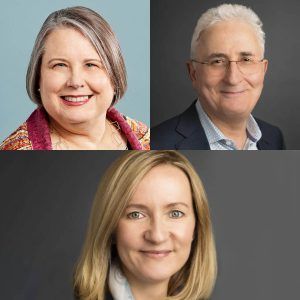 7. Stephanie Woerner, Peter Weill, and Ina Sebastian
for Future Ready
MIT research scientists, Stephanie Woerner, Peter Weill, and Ina Sebastian are the authors of Future Ready: The Four Pathways to Capturing Digital Value (HBR Press, 2022). Addressing the challenges of businesses transformation, Future Ready serves as a transformation playbook, providing a field-tested 'four pathways' framework that offers insights into the important dimensions at which a firm must excel to be competitive, as well as the organisational disruptions that every firm must manage as part of the transformation journey. With data from more than a thousand companies, the book includes instructive examples, sharp analyses, assessments to help companies benchmark themselves against top performers, and illuminating visuals to help crystallize the data and ideas. In Future Ready, Stephanie, Peter, and Ina demonstrate that the goal isn't digital transformation but rather a profound business transformation.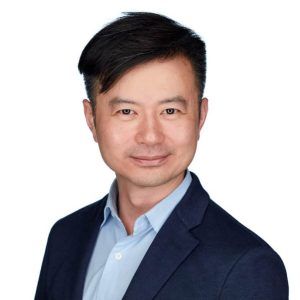 8. Howard Yu
for future readiness
A former Hong Kong banker, Howard Yu is the LEGO® professor of management and innovation at IMD and director of IMD's Center for Future Readiness, which produces the Future Readiness Indicator. The Future Readiness Indicator measures a company's deep, long-term secular trends and consists of a composite of proven proxies to predict an organisation's adaptability quotient — such as revenue generation or research and development spending. The ranking gauges within a given industry which companies are ready for a bold new frontier. The secret to stay ahead isn't speed, explains Howard, it is to prepare. Howard specialises in technological innovation, strategic transformation, and change management. He is the author of the award-winning best-seller Leap: How to Thrive in a World Where Everything Can Be Copied (Public Affairs, 2018) and is on a mission to help companies become future ready. Howard was shortlisted for the Thinkers50 2019 Innovation Award.
Recipients will be announced at the Thinkers50 Awards Gala 2023 on 5-6 November 2023.