There is nothing so practical as a great idea. At Thinkers50, we pay credit to the thinkers and organisations making a significant impact in the real world. Equally, we admire organisations that are open to new ideas no matter what their source. The Thinkers50 Ideas Into Practice Award celebrates an organisation or individuals putting new ideas to work.
The recipient of the 2023 Ideas Into Practice Award will be revealed at the prestigious Thinkers50 Awards Gala in London, 5-6 November, alongside the recipients of the other eight Distinguished Achievement Awards and the new Thinkers50 Ranking. We hope to see you there!
Here is the Thinkers50 Ideas Into Practice Award 2023 Shortlist: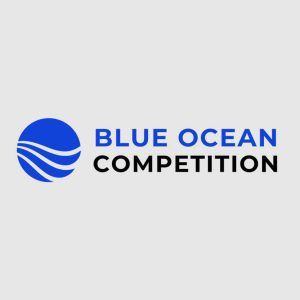 1. Blue Ocean Student Entrepreneur Competition
for stimulating business innovation in high schools
Inspired by the ideas of Chan Kim and Renée Mauborgne's bestseller, Blue Ocean Strategy, a Maryland high school student Nicholas Benavides came up with the idea of a high school entrepreneurship competition in 2014. In 2023, the competition attracted over 5200 students from 146 countries. Participants are challenged to identify a pressing problem the world faces, or a new market space no one has tapped into, and come up with a five-minute pitch for a business idea. Participation is 100% free for all students, who have access to scoring criteria to check if their idea qualifies, and a blue ocean pitch template to help structure their video pitch. Submissions receive feedback from experienced entrepreneurs and business people, participants get to join a global community of like-minded students, and cash prizes are on offer for the winners.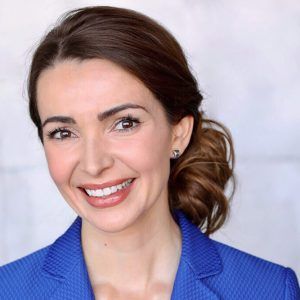 2. Julie Carrier
for promoting leadership development for girls and young women
Julie Carrier is a global authority on leadership development for women. As the pioneer of a movement to "empower those who empower girls and empower girls to empower each other," Julie is CEO of consultancy firm, Girls Lead Worldwide, and has been recognised as "Woman of the Decade for Girl Empowerment" by the Women Economic Forum. She is the author of Girls Lead (Positive Role Model Press, 2017) and award-winning BeYOUtiful (Positive Role Model Press, 2010). Julie is also a former senior management consultant in leadership development for the Pentagon and a supporter of world-leading organisations including the United Nations Foundation Girl Up Program. An Emmy nominee, Julie has shared her message with millions on MTV's award-winning show 'MADE" and has featured on NBC's Today show, The Education Channel, and in the New York Times. Julie specialises in applied neuroscience in leadership education and is a fellow at the Institute of Coaching at McLean/Harvard Medical School.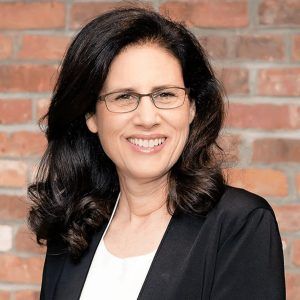 3. Carol Fishman Cohen
For her work at iRelaunch

 building career re-entry programming and return-to-work initiatives
The CEO and co-founder of iRelaunch, Carol Fishman Cohen is a trailblazer in the career re-entry space. Her 2015 TED talk, 'How to get back to work after a career break,' has reached almost 3.7 million views and is translated into 30 languages. Carol is the host of the popular 3,2,1 iRelaunch podcast and a regular contributor to Harvard Business Review including the articles, 'The 40-Year-Old Intern' (2012) and 'Return to Work Programs Come of Age' (2021). Her company produces the iRelaunch Return to Work Conferences and co-leads the STEM Re-entry Task Force with the Society of Women Engineers. Carol was shortlisted for the 2017 Thinkers50 Talent Award and featured in the Thinkers50 Radar Class of 2017. She received the 2017 Enterprising Woman Award from the Women's Enterprise Development Center and the National Military Spouse Impact Award for her significant contributions to military spouse employment.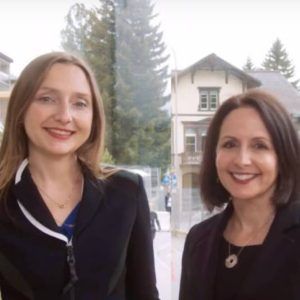 4. Christa Gyori and Tatiana Kazakova
for Leaders on Purpose
Christa Gyori and Tatiana Kazakova are co-founders of Leaders on Purpose, an organisation that helps businesses transition from business-as-usual to a purpose-based approach. This involves putting purpose at the core of the business strategy for the benefit of the organisation, the employees, the planet, and society. Leaders on Purpose began as a research collaboration between business leaders and experts from Harvard University, Unilever, the World Bank, and the London School of Economics to promote an inclusive and sustainable economy. It has since evolved into a platform that connects the CEO agenda with the global agenda. With an approach grounded in rigorous research and years of experience, Leaders on Purpose promotes peer learning, provides advisory on systemic innovations, and advocates for policies that support purpose and performance.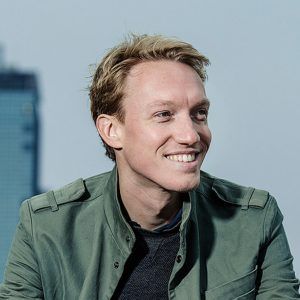 5. Gijsbert Koren
for championing steward ownership
Gijsbert Koren is the founder of We Are Stewards, a Dutch organisation that champions steward ownership – a fundamentally different way of looking at business ownership. Steward ownership, argues Gijsbert, is the ideal foundation for entrepreneurs and investors who want to make a positive impact, and is the best way to safeguard a company's mission. The essence of steward ownership is that a company is "self-owned" and exists to serve its purpose. Profit is not a goal, but a means to maximize positive impact in the short and long term. The principles of steward ownership are self-governance and "profit serves purpose," whereby profits are reinvested in the company or donated to serve the mission of the company; they cannot be privatised. A pioneer of crowdfunding, Gijsbert has helped hundreds of entrepreneurs use crowdfunding to finance their business.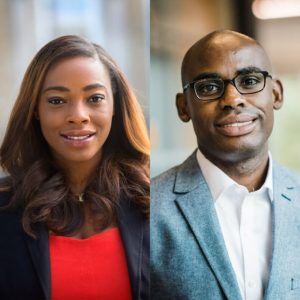 6. Tashara Leak and Neil Lewis
for the Action Research Collaborative
The Action Research Collaborative (ARC) is an institutional hub that brings together researchers, practitioners, community members, and policy makers to collaborate on projects and initiatives that address issues of equity in society. The ARC was founded in 2022 by Cornell academics, Tashara Leak and Neil Lewis. Neil is assistant professor in the department of communication in the College of Agriculture and Life Sciences and Tashara is assistant professor in the division of nutritional sciences in the College of Human Ecology. Following the concept of "action research," as first championed by Cornell's Kurt Lewin, the ARC uses scientific evidence to inform decision-making in policy and practice, and to evaluate the effects of those decisions on the lives of communities – particularly those that have been historically marginalised. The goal of the ARC is to be responsive to the needs of communities and to support activities that improve lives and promote equity. Neil is a member of the Thinkers50 Radar Class of 2023.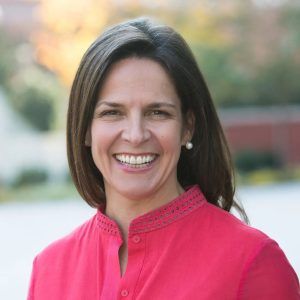 7. Fiona Macaulay
for advancing the development of women social innovators
Social entrepreneur and educator, Fiona Macaulay is the founder of WILD – the Women Innovators and Leaders Development Network – which helps women social innovators scale their impact and thrive personally. She is an adjunct professor of entrepreneurship at Georgetown University's McDonough School of Business, where she also runs a leadership clinic for MBA students and serves as an entrepreneur-in-residence to mentor and coach emerging social innovators and leaders across campus. Fiona established herself as a thought leader on the topic of global youth employment as founder of social enterprise, Making Cents International, and was instrumental in creating a movement for evidence-based, scalable and sustainable interventions to increase youth employment, entrepreneurship, and financial inclusion.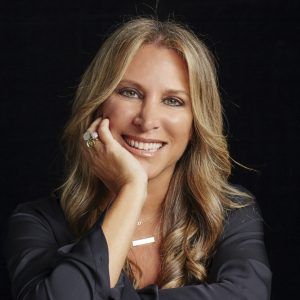 8. Shelley Zalis
for The Female Quotient
Shelley Zalis is the CEO of The Female Quotient, an equality services company that creates platforms for women and solutions for organisations committed to closing the gender gap in the workplace. Its signature Equality Lounge® has become a stand-out feature at key industry conferences around the globe, including the World Economic Forum. Shelley is a pioneer for online research and works with Fortune 500 companies, impact organisations, and conscious leaders to advance equality in the workplace. She is a mentor to women around the world and author of a Forbes column that provides virtual mentorship for women in middle management. She is co-founder of #SeeHer, a movement led by the Association of National Advertisers (ANA) to increase the accurate portrayal of women and girls in advertising and media.
Recipients will be announced at the Thinkers50 Awards Gala 2023 on 5-6 November 2023.