PRESS RELEASE
28 August 2023
THINKERS50 HALL OF FAME ANNOUNCES NEW INDUCTEES
LONDON – Thinkers50 (thinkers50.com), the global platform for management thinking, today announced seven new inductees to its Management Hall of Fame hosted by the Haier Group.
The new inductees are: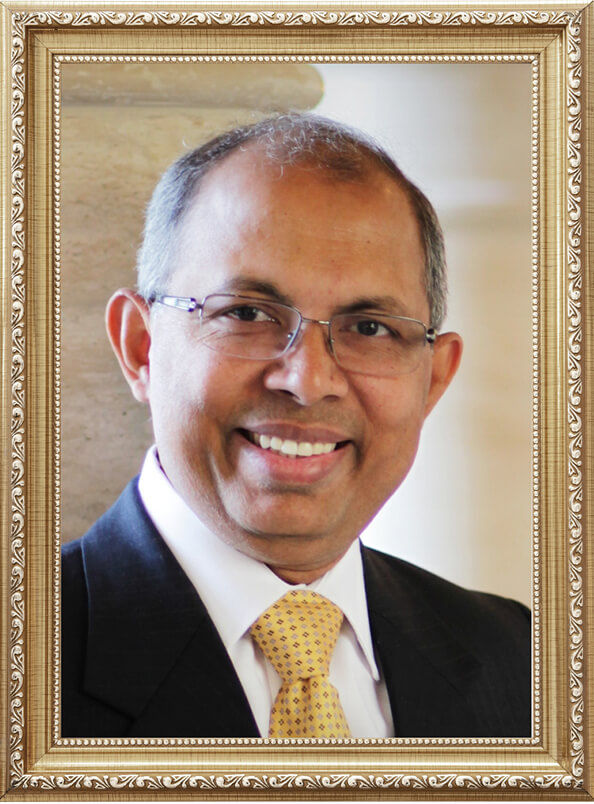 Chairman and CEO of ASI Consulting Group, champion of the theory and practice of quality in organizations and a philanthropist. Born in Chittagong, Bangladesh, he is the author of fifteen books, including The Difference, The Ice Cream Maker, Next Generation Business Handbook, The Power of Six Sigma and Management 21C. His books have sold more than a million copies and have been translated into more than twenty languages. His Design for Six Sigma was the first book written on the subject. He coauthored three books with the Japanese Quality guru Dr. Genichi Taguchi and was described as the 'Quality Prophet' by BusinessWeek. His alma mater in India, IIT Kharagpur, has established the Subir Chowdhury School of Quality and Reliability, the first of its kind in Asia.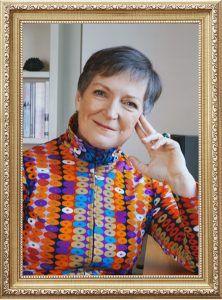 Avivah Wittenberg-Cox
A Harvard 2022 Advanced Leadership Fellow who researches longevity, gender differences in ageing and how to manage individuals and teams through the 3rd and 4th Quarters of 100-year lives. These themes are summarised in Thriving to 100 – Through Life's 4 Quarters. As the CEO of 20-first, she works with organizations focused on capturing the competitive advantages of the future of work and the impacts of changing demographic trends on talent and markets. Author of WHY Women Mean Business and 7 Steps to Leading a Gender-Balanced Business. She's an Ambassador for the Stanford Center of Longevity and an Adjunct Professor at DePaul University in Chicago.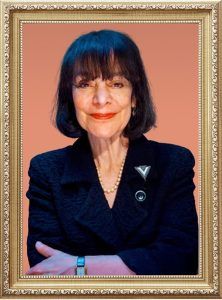 Carol Dweck
The psychologist has had a profound influence on our understanding of motivation, learning, intelligence and self-belief. She was a professor at Columbia University and now Stanford University where she is the Lewis and Virginia Eaton Professor of Psychology. Her major books are Motivation and Self-regulation Across the Life Span, Self-theories: Their role in motivation, personality and development, Handbook of Competence and Motivation and Mindset: The New Psychology of Success. Dweck can be largely credited with introducing the word mindset into the management lexicon. Her mindset theory divides people into those with a fixed mindset and those with a growth mindset. How to encourage the more learning-focused growth mindset has been explored in a variety of settings, business being one of them.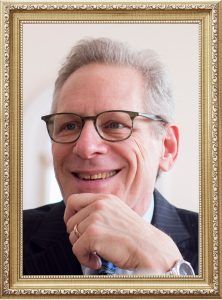 An organizational psychologist at the Wharton School of the University of Pennsylvania, where he has been on the faculty since 1984 and is now Emeritus Professor of Management Practice. He is founder and CEO of Total Leadership, a management training and consulting company. He also founded Wharton's Work/Life Integration Project in 1991. He is the author of Total Leadership: Be a Better Leader, Have a Richer Life and Leading the Life You Want. In 2013, his study of two generations of Wharton students, Baby Bust: New Choices for Men and Women in Work and Family was published. His most recent book is Parents Who Lead.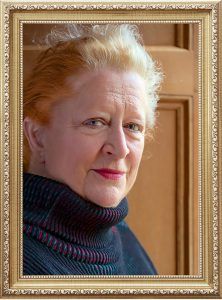 Margaret Heffernan 
An entrepreneur, executive and author, she writes books and blogs, teaches and mentors senior executives. She has published six books: The Naked Truth: A Working Woman's Manifesto and Wilful Blindness explore why and how companies fail to spot major problems or to capture the full intellectual innovative capacity of their people. A Bigger Prize looks at what it takes for individuals and organizations to be truly creative and collaborative: where the barriers to achievement lie and how to overcome them. Beyond Measure: The Big Impact of Small Changes looks at the defining characteristics of sustainably innovative organizations. Her most recent book is Uncharted: How to map the future together which explores how individuals and organizations can creatively and productively prepare for an unknowable future.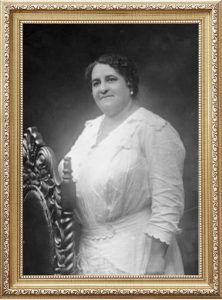 Maggie Lena Walker (1864-1934)
At the turn of the twentieth century, Maggie Walker was one of the foremost female business leaders in the United States. Her mother was a formerly enslaved woman. Walker was the first Black woman to charter and become president of a bank in the United States. A teacher, entrepreneur, business and civic leader, philanthropist, and activist, she founded a newspaper and a department store. Born and educated in Richmond, Virginia, she was initially a teacher but went on to publish The St. Luke Herald, create a community insurance company for women and then, in 1903, founded the St. Luke Penny Savings Bank. It had more than 50,000 members by 1924 and is still operating today. "First we need a savings bank. Let us put our moneys together; let us use our moneys; let us put our money out at usury among ourselves, and reap the benefit ourselves. Let us have a bank that will take the nickels and turn them into dollars," said Walker, a role model for the business leader as activist for change in society.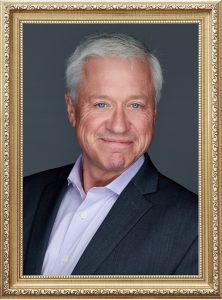 Professor of Leadership and Organizational Change at IMD, co-founder of Genesis Advisers, and author of The First 90 Days: Proven Strategies for Getting Up to Speed Faster and Smarter which has become the classic reference for leaders in transition. First published in 2003, it outlines basic principles to help leaders transition quickly and efficiently to new professional roles and identifies the most common traps and provides the tools and strategies to avoid them. It was followed by Your Next Move: The Leader's Guide to Managing Critical Career Transitions, which offers additional guidance on how to apply the framework in different contexts and more turbulent times. Both have been updated and expanded, most recently with the 2019 publication of Master Your Next Move: The Essential Companion to The First 90 Days.
_________________________________________________________________________________
Founded in 2009, the Thinkers50 Hall of Fame honours the legacy of an elite group of thinkers whose work has had a profound and lasting influence on the world of management. The Thinkers50 Hall of Fame is hosted by the Haier Group and the new inductees will be introduced at a free-to-access virtual event on 14 September. Interviews with the new inductees will also be featured on the Thinkers50 website.
"To be inducted into the Thinkers50 Hall of Fame someone must have had a long-term impact on the way people think about and practice management," explains Thinkers50 co-founder Stuart Crainer. "These thinkers have all made a profound contribution to how we understand management and how it is practiced globally. The breadth of their thinking and practice—from Subir Chowdhury's work on quality to Carol Dweck's on mindsets— demonstrates the range of skills and perspectives required of all those who manage and lead organizations."  
Zhang Ruimin, chairman emeritus of the Haier Corporation, says: "It is a great pleasure and honour for Haier to host the Thinkers50 Management Hall of Fame. As a young manager I was hugely influenced by many of the thinkers in the Hall of Fame.  The new inductees are worthy additions to this pantheon of great management thinkers."
About Thinkers50
Thinkers50 identifies, ranks, and shares the very best in management ideas. Its definitive global ranking of management thinkers is announced and Distinguished Achievement Award recipients are honoured every two years at a gala event dubbed the "Oscars of management thinking" by the Financial Times. The 2021 top ranked thinker was Amy Edmondson, author of The Fearless Organization. The previous winners of the coveted number one position in the ranking are  W. Chan Kim and Renée Mauborgne (2019), Roger Martin (2017), Michael Porter (2015 and 2005), Clay Christensen (2013 and 2011), CK Prahalad (2009 and 2007), and Peter Drucker (2003 and 2001).  
Thinkers50 2023 will be held on 5/6 November in London.
Thinkers50 partners include the Brightline Initiative, Deloitte, Fujitsu, ExecOnline and Haier.
Contacts
Stuart Crainer

(0044) 7767254602
Des Dearlove

(0044) 7765405407
Monika Kosman

(0045) 60465825
@thinkers50
www.thinkers50.com