Nominations are in for the Thinkers50 Distinguished Achievement Awards for 2021. Over the course of the next several weeks, we will be highlighting the shortlisted nominees and their achievements.
This week, we are sharing with you the 2021 shortlisted nominees for the Thinkers50 Strategy Award, in partnership with Brightline.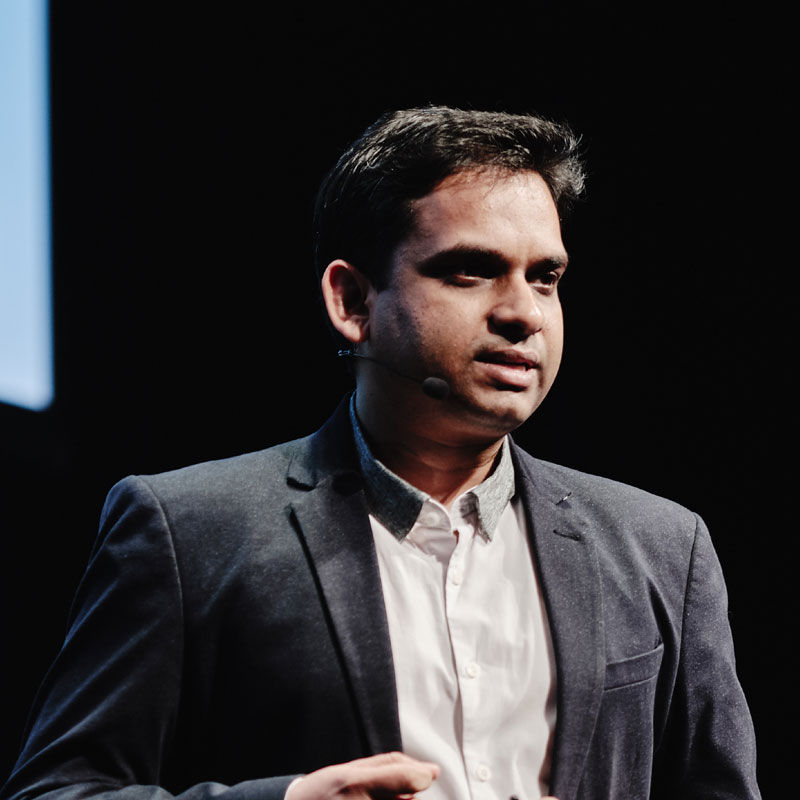 1: Sangeet Paul Choudary
Sangeet Paul Choudary is the founder of Platformation Labs and the co-author of Platform Revolution (W. W. Norton, 2016) and Platform Scale (Platform Thinking Labs, 2015). He has advised the leadership of more than 40 of the Fortune 500 firms and has been selected as a WEF Young Global Leader. Sangeet's work on platforms has been selected by the Harvard Business Review as one of the top 10 ideas in strategy and has been featured on four occasions in the HBR Top 10 Must Reads compilations. Sangeet is appointed to several Global 2000 advisory boards and ministerial committees including the ING Group, Grupo Pao De Acucar, and the Ministry of Housing and Urban Affairs, Government of India.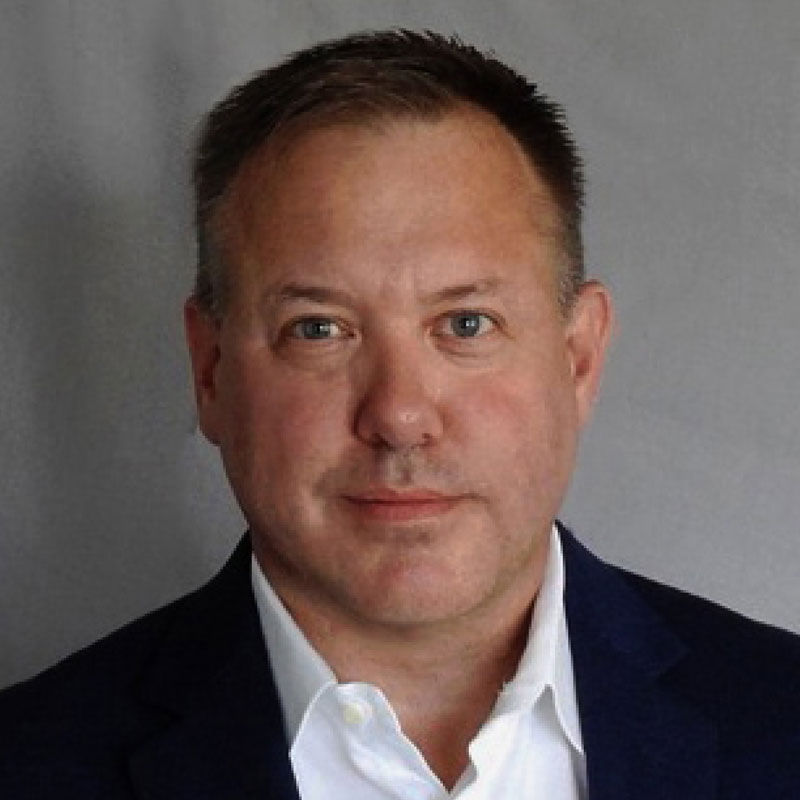 2: David Scott Duncan
David S. Duncan is a managing director at Innosight focused on helping leaders to navigate disruptive change by creating long-term, transformational growth strategies and the capabilities required to execute on them. He has advised and written extensively on how to build systematic approaches to innovation, with an emphasis on developing customer-centric leaders, teams, and organizations.
David is a leading authority on the theory and application of "jobs to be done," and co-authored a book on this topic with Clayton Christensen, Competing Against Luck: The Story of Innovation and Customer Choice (Harper, 2016). His latest book The Secret Lives of Customers (Public Affairs, 2021), written as a fictional detective story, takes an innovative approach to teaching the concepts and skills anyone can learn to solve the mystery of customer behavior. Prior to Innosight, David worked as a consultant at McKinsey & Company and earned a PhD in physics from Harvard.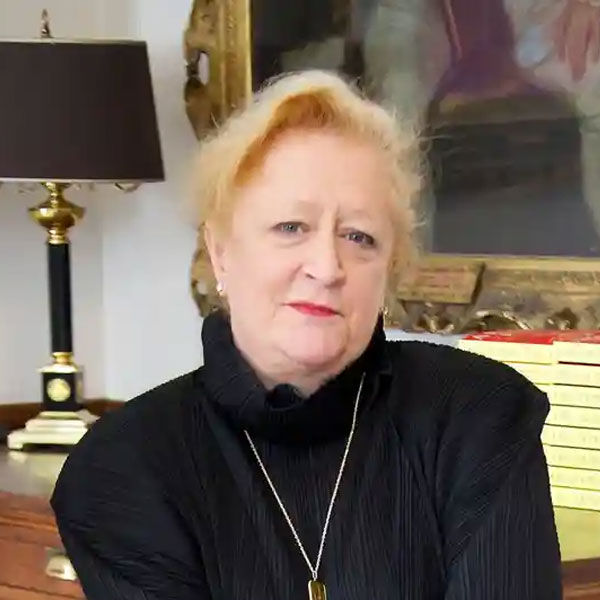 3: Margaret Heffernan
Margaret Heffernan is an entrepreneur, CEO, author and mentor. She is author of The Naked Truth: A Working Woman's Manifesto (Wiley, 2004); Women on Top (Penguin, 2007); Wilful Blindness (Simon & Schuster, 2011); A Bigger Prize (Simon & Schuster, 2014); and Beyond Measure: The Big Impact of Small Changes (TED, 2015), Margaret's TED talks have been seen by over 13 million people. Her most recent book is Uncharted: How to map the future together (Simon & Schuster, 2020), which explores how individuals and organizations can creatively and productively prepare for an unknowable future. She is a professor at the School of Management at the University of Bath, faculty co-lead for the Forward Institute's Responsible Leadership Programme, chairs the boards of DACS and FilmBath and is a trustee of the Centre for Effective Dispute Resolution.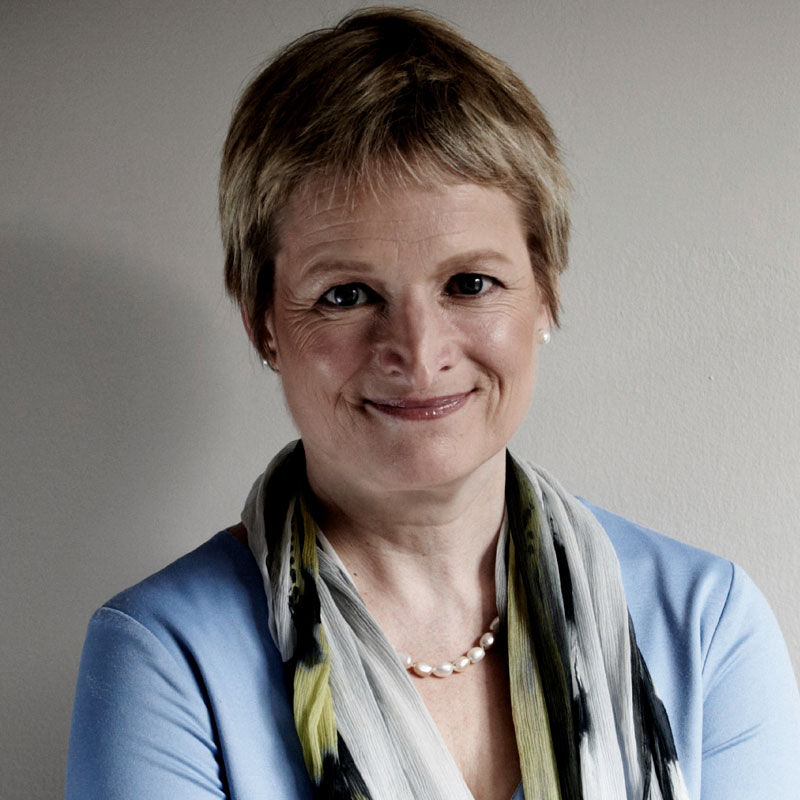 4: Rita McGrath
Rita Gunther McGrath is a best-selling author, a sought-after speaker, and a longtime professor at Columbia Business School. She is widely recognized as a premier expert on leading innovation and growth during times of uncertainty. Rita is the author of The End of Competitive Advantage (HBR Press, 2013) and Seeing Around Corners: How to Spot Inflection Points in Business Before They Happen (Houghton Mifflin Harcourt, 2019). She has written three other books, including Discovery Driven Growth (HBR Press, 2009), cited by Clayton Christensen as creating one of the most important management ideas ever developed. Rita is a Thinkers50 ranked thinker and a previous recipient of the Thinkers50 Strategy Award.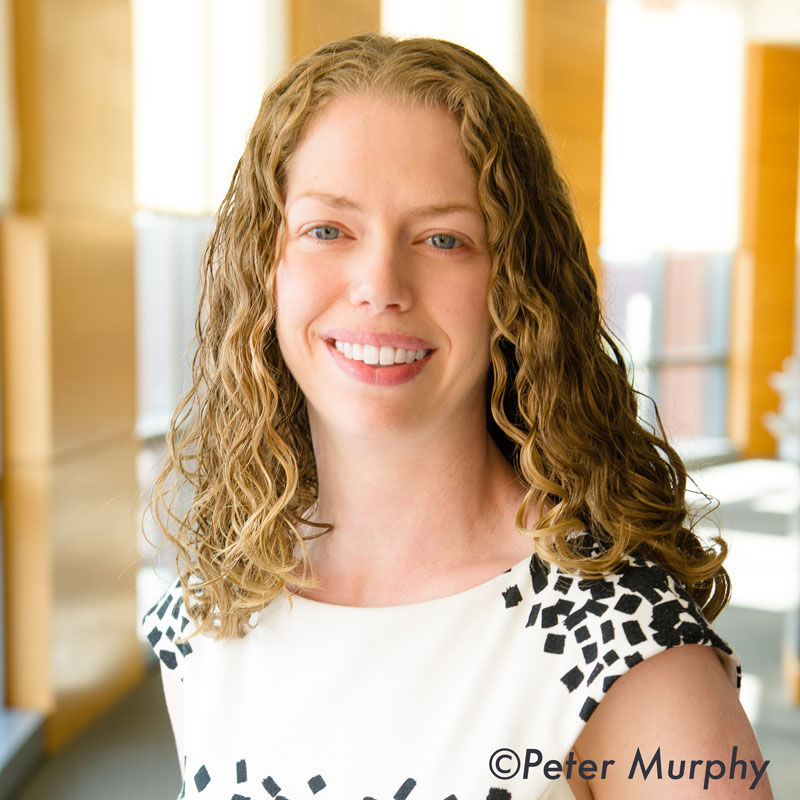 5: Katy Milkman
Katy Milkman is the James G. Dinan Professor at the Wharton School of the University of Pennsylvania, host of Charles Schwab's popular behavioural economics podcast Choiceology, and the former president of the Society for Judgment and Decision Making. She co-founded and co-directs the Behavior Change for Good Initiative, a research centre with the mission of advancing the science of lasting behaviour change. Katy is the author of How to Change: The Science of Getting From Where You are to Where You Want to Be (Portfolio, 2021). In it she illustrates how to identify and overcome the barriers that stand in the way of change.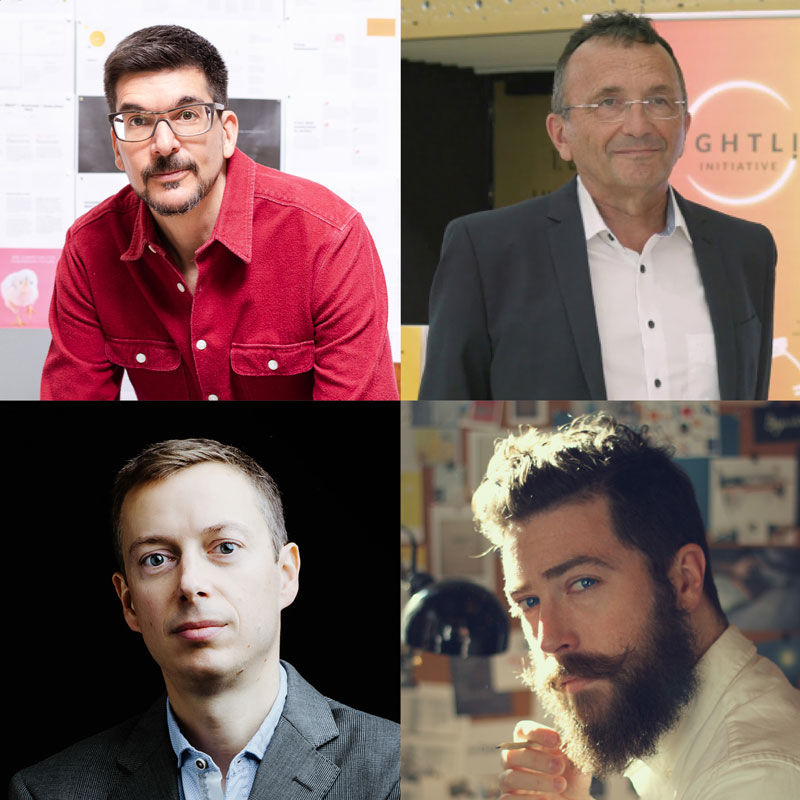 6: Alex Osterwalder, Yves Pigneur, Fred Etiemble & Alan Smith
Alex Osterwalder, Yves Pigneur, Fred Etiemble, and Alan Smith are changing the way established companies compete and drive growth. They are the authors of The Invincible Company (Wiley, 2020), a guide for executives to build long-term resilience in their organization with corporate innovation. In addition, Alex and Yves, authors of Value Proposition Design (Wiley, 2014) and Business Model Generation (Wiley, 2010), are previous recipients of the Thinkers50 Strategy Award in 2015. Alex and Alan are co-founders of Strategyzer. Yves is a professor of management and information systems at the University of Lausanne, Switzerland. Fred Etiemble is an executive advisor on strategy and innovation and an associate partner at Strategyzer.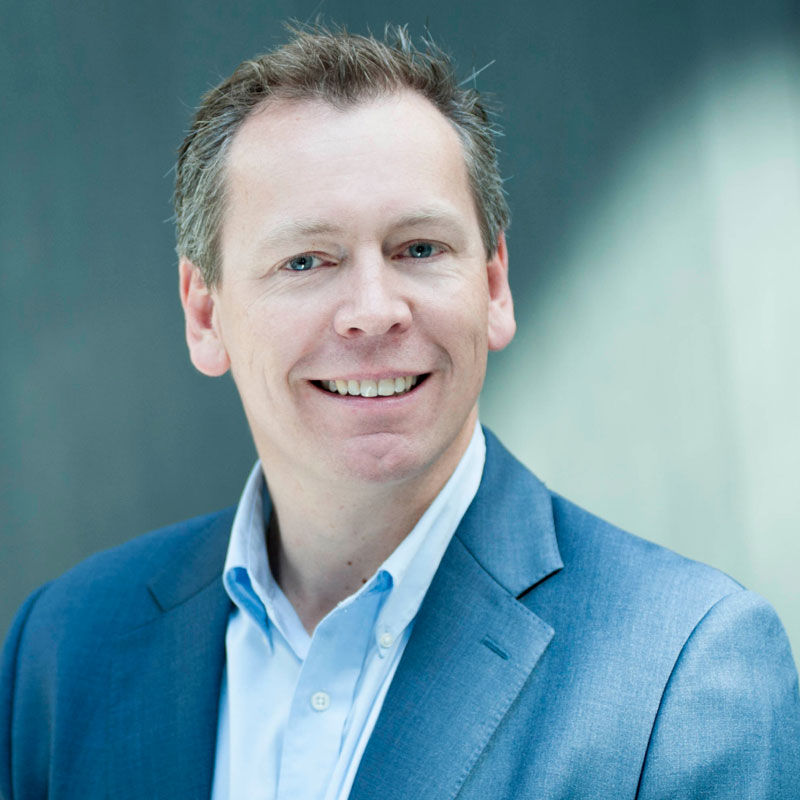 7: Christian Rangen
Christian Rangen is a strategy and  transformation advisor to companies and governments worldwide. His work spans corporate transformation, accelerating national transformation, innovation superclusters, entrepreneurial finance and scale up ecosystems around the world. Chris is the founder of Strategy Tools, a global strategy platform with users in more than 110 countries. He has developed over 200 visual strategy tools, three strategy simulations and, through the Strategy Tools Digital Academy, trains thousands of participants in next generation strategy practices. He is the founder of Engage // Innovate — a global strategy and innovation consulting company — and an active early-stage investor from seed to IPO. He is a member of the visiting faculty at numerous business schools in both Europe and the US. Recent reports from Strategy Tools include Building the Transformational Company: a CEO Handbook and Cluster Business Models: Exploring Business Models in Global Innovation Clusters.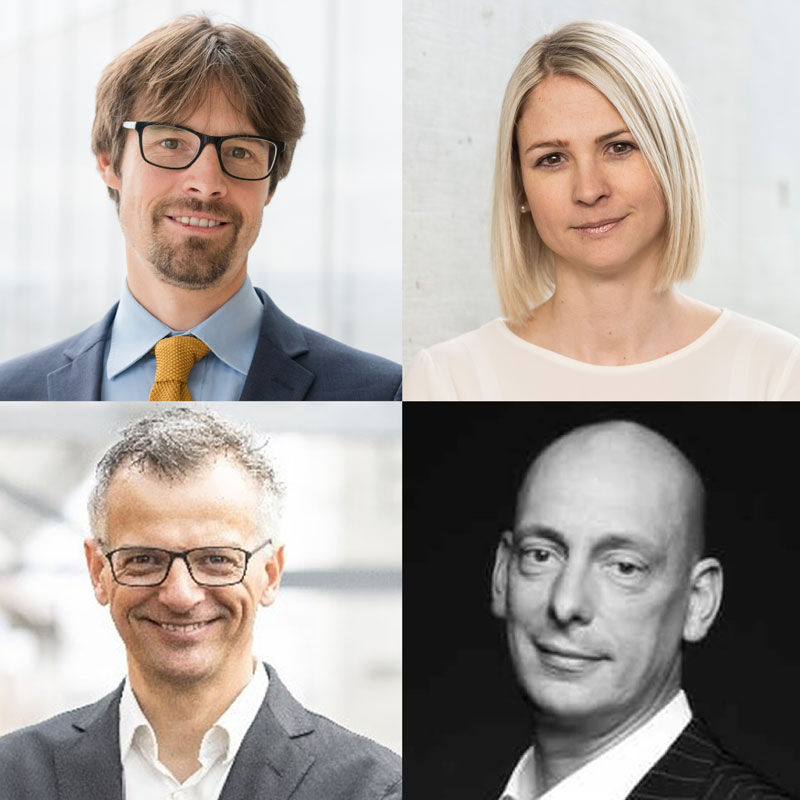 8: Christian Stadler, Julia Hautz, Kurt Matzler & Stephan Friedrich von den Eichen
Christian Stadler, Julia Hautz, Kurt Matzler and Stephan Friedrich von den Eichen are the authors of Open Strategy: Mastering Disruption from Outside the C-suite (MIT Press, 2021). It answers the question of how to craft strategy in an age of disruption: open up your strategy, invite front-line employees and outsiders into the C-suite to develop winning business ideas and mobilize the workforce around them.  
Christian Stadler is a professor of strategic management at Warwick Business School and author of Enduring Success (Stanford Business Books, 2011). His research addresses fundamental strategic questions that enable companies to grow, adapt, and consistently beat their competitors. Previously he identified principles that helped firms to succeed for 100 years and longer. 
Julia Hautz is a professor of strategic management at the University of Innsbruck.
Kurt Matzler is a professor of strategic management at the University of Innsbruck, academic director of the Executive MBA program at MCI in Innsbruck, and a partner at the international management consulting firm IMP.
Stephan Friedrich von den Eichen is managing partner at IMP and professor of business model innovation at the University of Bremen.
About Our Partner for the Strategy Award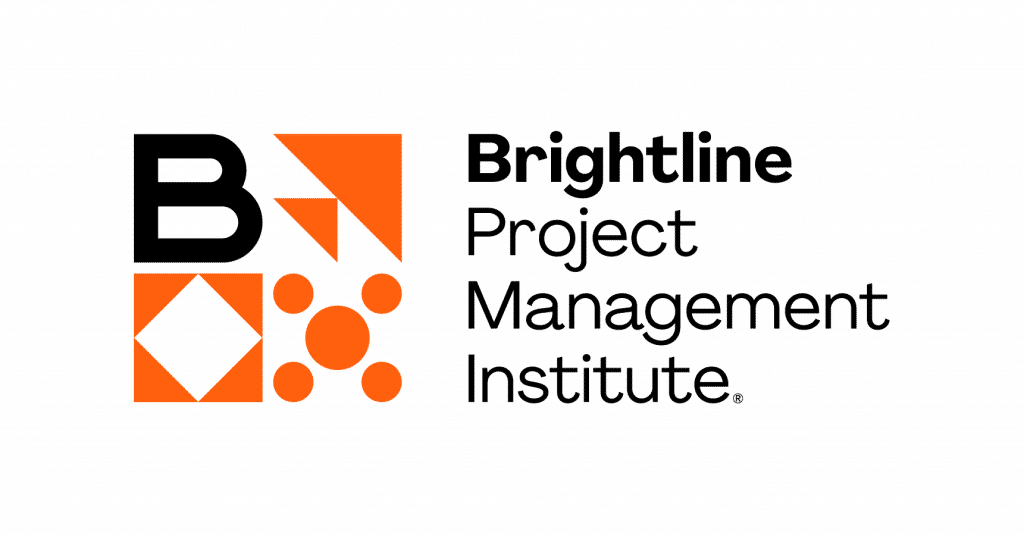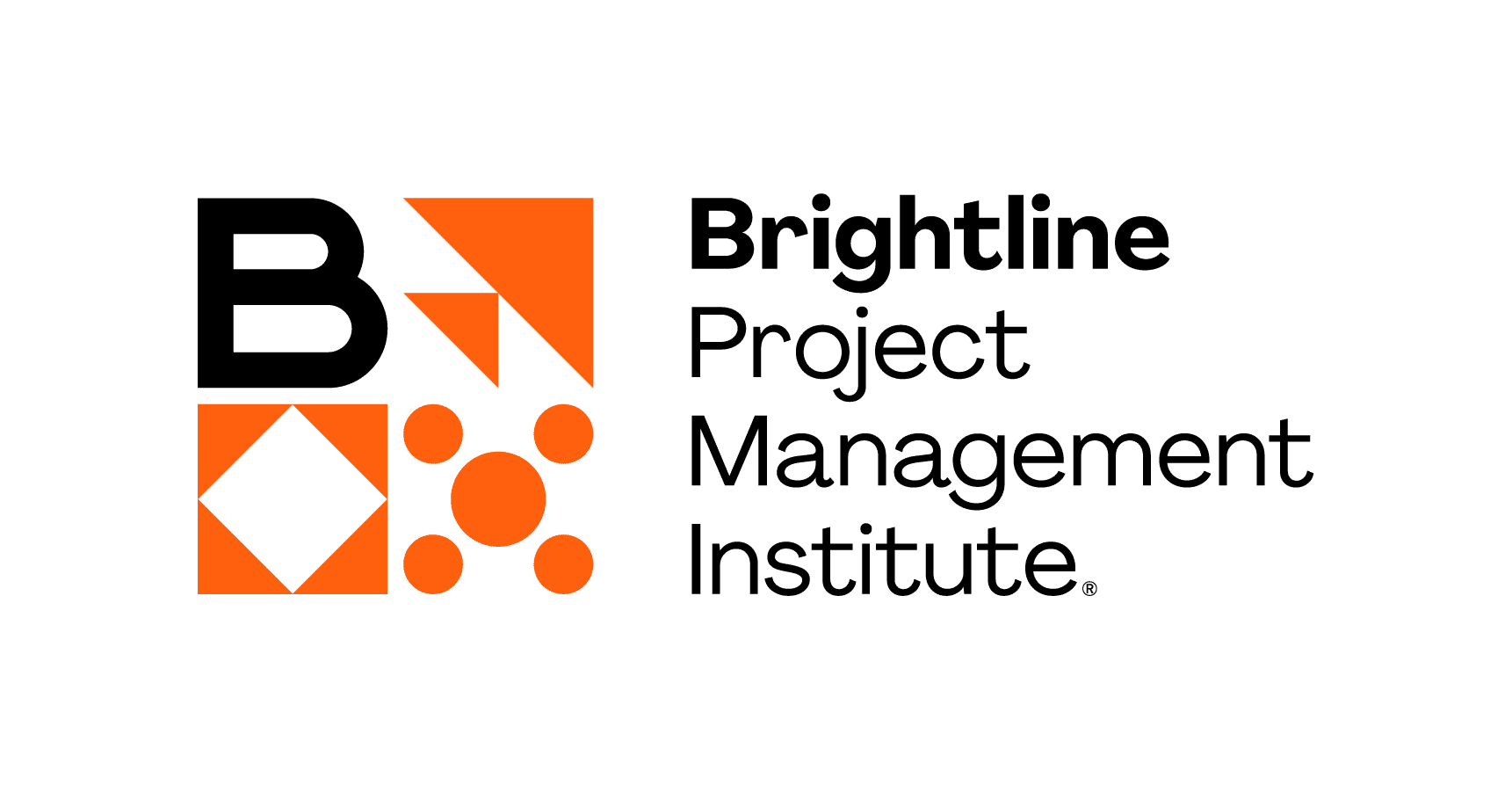 Brightline® delivers insights and solutions that empower leaders to successfully transform their organization's vision into reality through strategic initiative management.
Recipients will be announced at the Thinkers50 Awards Gala 2021 on 15-16 November 2021.