THINKERS50 RADAR CLASS OF 2020
Lindred Greer
Associate professor of management and organizations and faculty director of the Sanger Leadership Center at the Stephen M. Ross School of Business at the University of Michigan.
Ideas
"Power struggles and conflicts can destroy teams. Power struggles between founders can cause a start-up to go under. Emotional conflicts can lead management teams to make disastrous decisions for their firm. I seek to understand why these darker aspects of team dynamics arise and how they can be circumvented." How to design and lead effective organizational teams, with specific interests in intra-group hierarchy, conflict, diversity, leadership, and emotion. Her research focuses on start-ups.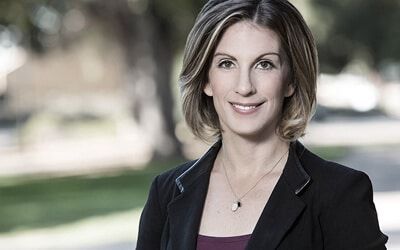 BIO
Greer previously taught at  Stanford, Erasmus and the University of Amsterdam. She has a BSc from Wharton; and a PhD in social and organizational psychology from Leiden University in the Netherlands.
Content
Academic articles, included in the Handbook of Team Dynamics (Wiley, 2017), and also Fast Company articles — "What Mountain Climbing Expeditions Tell Us About Teamwork"; "Proof that Experience and Skills Matter More than Charisma", and "How Emotionally Intelligent Bosses Resolve Conflicts – Fast".
VERDICT
"A rising star in the
field of leading teams."