THINKERS50 RADAR CLASS OF 2020
Stefanie k. johnson
Associate professor of management at the University of Colorado Boulder's Leeds School of Business.
 Ideas
Studies the intersection of leadership and diversity, focusing on how unconscious bias affects the evaluation of leaders and on how to develop strategies to mitigate bias.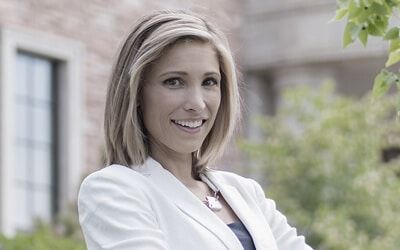 BIO
Published 40 journal articles and book chapters in HBR and academic journals. Has presented her work at over 50 meetings around the world including at the White House for a 2016 summit on diversity in corporate America on National Equal Pay Day and the 2016 Harvard Negotiation and Leadership Conference.
Content
Inclusify: The Power of Uniqueness and Belonging to Build Innovative Teams (forthcoming June 2020); "What Amazon's Board was Getting Wrong About Diversity," HBR (14 May 2018); "What the Science Actually Says About Gender Gaps in the Workplace," HBR (17 August 2017); "Has Sexual Harassment at Work Decreased Since #MeToo?" (with K. Keplinger, J. Kirk, & L. Barnes), HBR (18 July 2019).
VERDICT
"Authoritative voice on
inclusivity and diversity."