Nominations are in for the Thinkers50 Distinguished Achievement Awards for 2021. Over the course of the next several weeks, we will be highlighting the shortlisted nominees and their achievements.
This week, we are sharing with you the 2021 shortlisted nominees for the Thinkers50 Breakthrough Idea Award, which is dedicated to the legacy of CK Prahalad.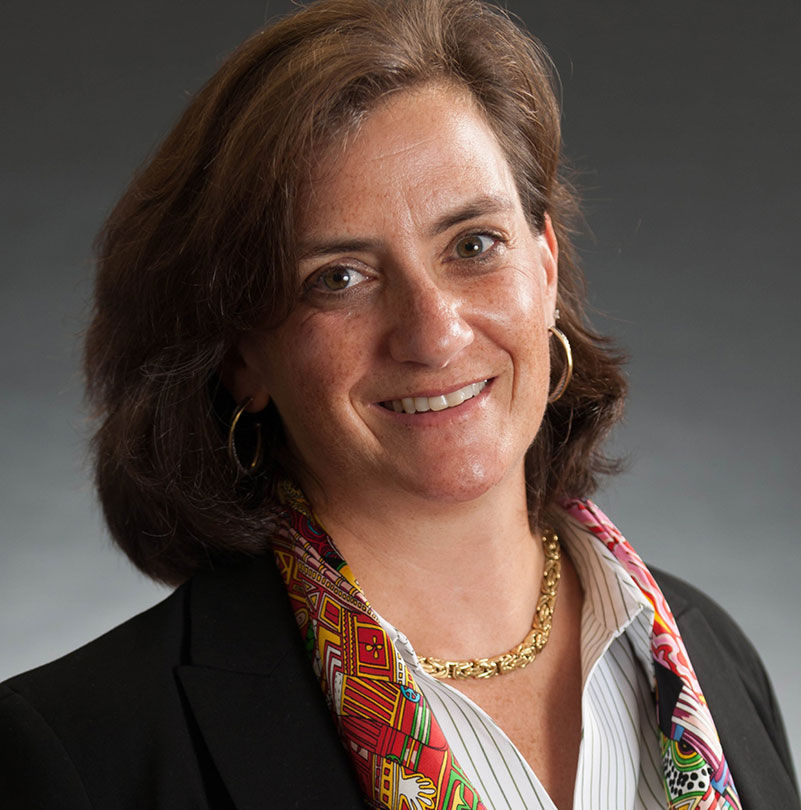 1: Elizabeth Altman for Ecosystems in Businesses and Organizations
Elizabeth J. Altman is assistant professor of management, University of Massachusetts Lowell, Manning School of Business, and guest editor, MIT Sloan Management Review, "Future of the Workforce", a joint research project with Deloitte. She has been a visiting scholar at Harvard Business School and a visiting professor at United States Military Academy, West Point. Liz spent 19 years in industry, primarily in mobile telecommunications with nine years as a vice president at Motorola. She has made a number of important contributions to the understanding of ecosystems in the business and organizational spheres.  Her work has looked at networks of ecosystems and their ability to accelerate innovation through studying the Accelerator Lab Network of the United Nations Development Programme. Her academic work has explored managed ecosystems as an umbrella concept encompassing ecosystems, platforms, and open/user/distributed innovation. Most recently she has led research into workforce ecosystems, a concept addressing contributors to organizations that are both internal and external and their interdependencies and complementarities.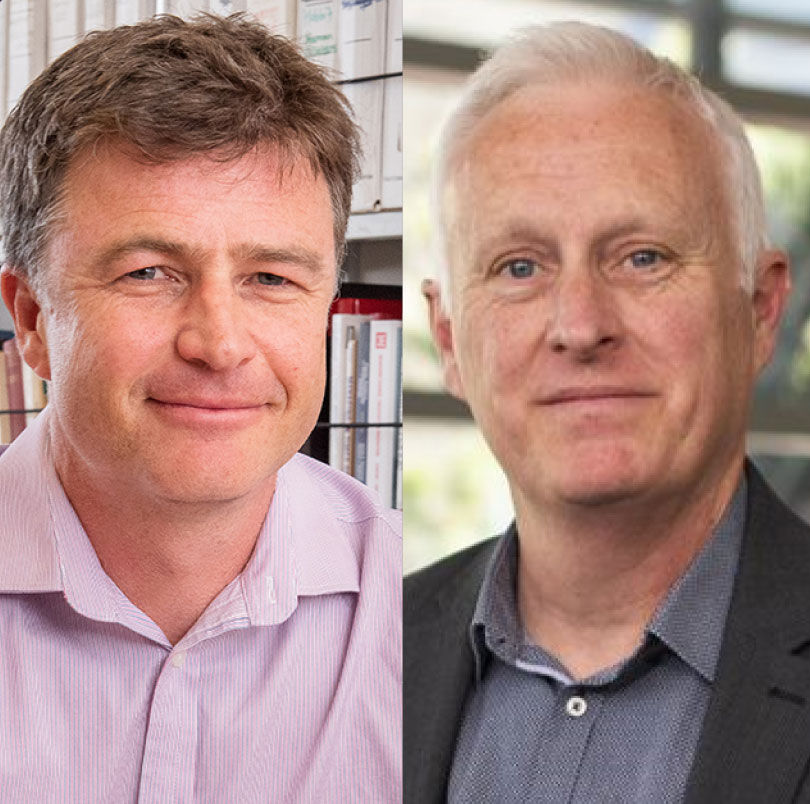 2: Todd Bridgman & Stephen Cummings for Sustainable Management
Todd Bridgman and Stephen Cummings are the authors of The Past, Present and Future of Sustainable Management (Palgrave, 2021) and A Very Short, Fairly Interesting and Reasonably Cheap Book About Management Theory (Sage, 2020). Their research investigates how conventional histories can limit innovation and uncovers the story of how management science grew out of the conservation movement in the first decade of the 20th century and was designed to further environmentalism and stakeholder capitalism. In this perspective good management is fundamentally about furthering social and environmental well-being. 
Todd Bridgman is an associate professor in the School of Management at Victoria University of Wellington, New Zealand. He is co-editor-in-chief of Management Learning.
Stephen Cummings is a professor of strategy and innovation and co-director of the Atom Innovation Space at Victoria University of Wellington, co-chair of the Critical Management Studies Division at the Academy of Management and a member of the Academy's Subject Matter Expert Panel.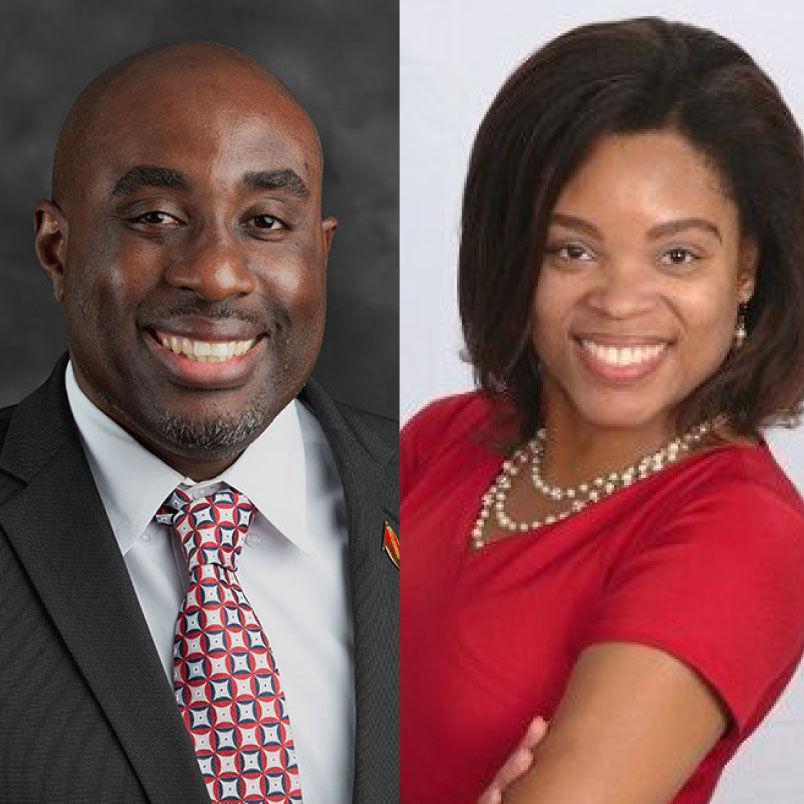 3: Leon Prieto & Simone Phipps for Cooperative Advantage
Leon Prieto and Simone Phipps are the authors of African American Management History: Insights on Gaining a Cooperative Advantage  (Emerald, 2019). 
Leon Prieto is an associate professor of management at Clayton State University and an associate research fellow at the University of Cambridge Judge Business School's Centre for Social Innovation. His research areas are in management history, business ethics, entrepreneurship and sustainability, and his research is focused on the contributions of minorities (gender as well as racial and ethnic) to the development of management as a discipline and the interrelationship between organizational management and society. 
Simone Phipps is an associate professor of management in the School of Business at Middle Georgia State University and an associate research fellow at the University of Cambridge Judge Business School's Centre for Social Innovation. Usually, her research involves the exploration of gender, racial, and ethnic minorities, with the aim of highlighting their struggles and contributions, as well as finding possible solutions to improve the minority experience in business and society.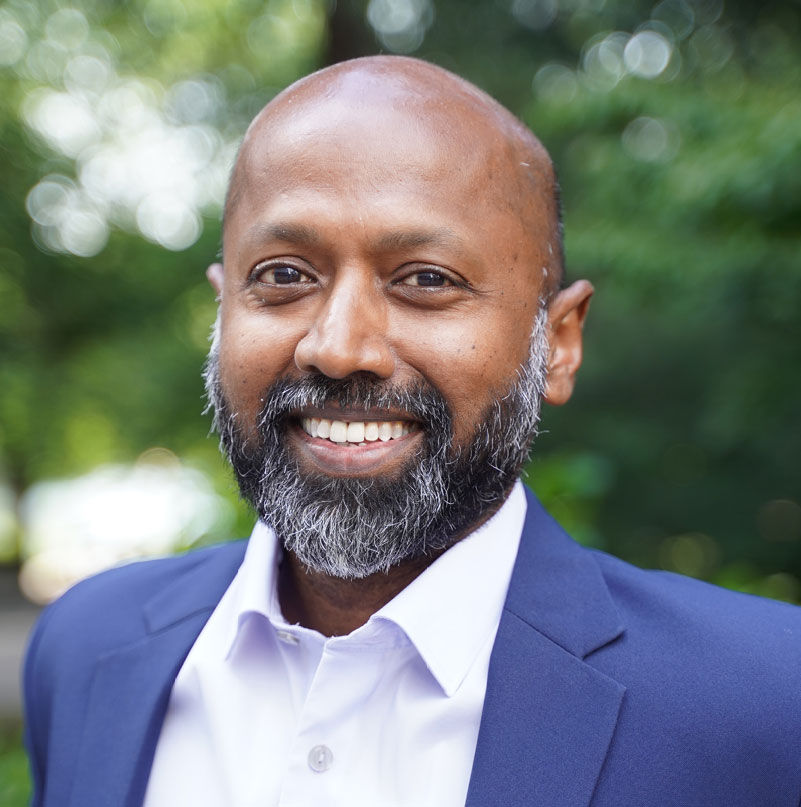 4: Navi Radjou for Conscious Business
Navi Radjou is a New York-based innovation and leadership scholar who advises senior executives worldwide on breakthrough growth strategies. He has served as a fellow at Cambridge Judge Business School and as a vice president at Forrester Research. In 2013, Navi won the Thinkers50 Innovation Award and delivered a talk at TED Global 2014 on frugal innovation which attracted more than two million views. He is co-author of Frugal Innovation: How To Do Better With Less (The Economist, 2015), as well as the global bestseller Jugaad Innovation (Jossey Bass, 2012) which has sold over 250,000 copies worldwide and From Smart To Wise (Jossey Bass, 2013). He is working on his fourth book Conscious Society: Redefining Who We Are, Reinventing How We Consume, Work, Relate, and Live. Born and raised in Pondicherry, India, Navi holds dual French-American citizenship. He attended Ecole Centrale Paris and Yale School of Management. He is a life-long student of Ayurveda, Yoga, and Vipassana meditation.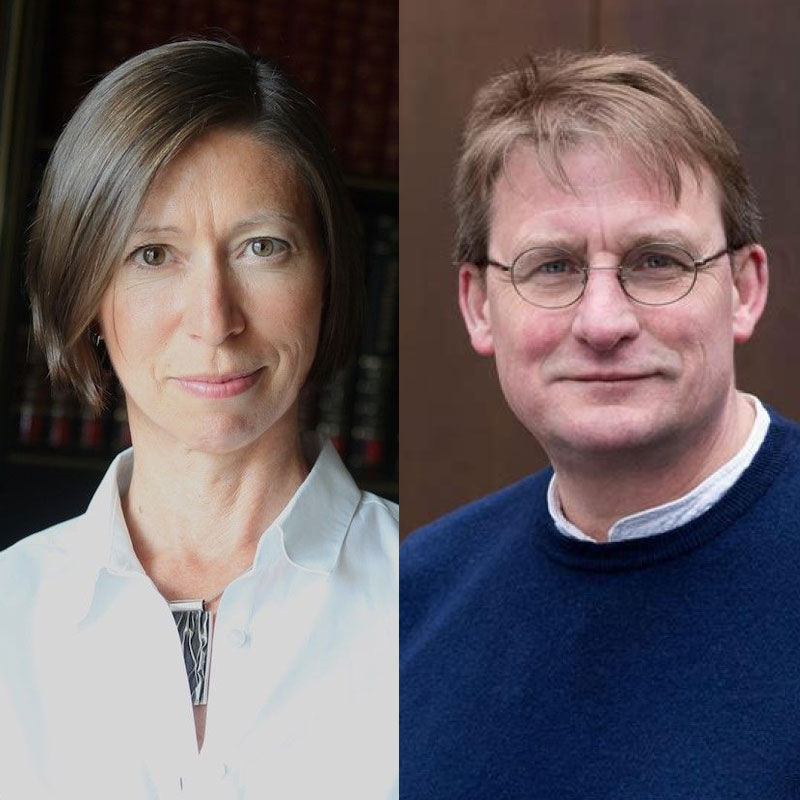 5: Megan Reitz & John Higgins for Employee Activism
Megan Reitz and John Higgins are the authors of Speak Up (Financial Times Publishing, 2019), shortlisted for the CMI Management Book of the Year 2020. Their recent work on employee activism includes an article in Harvard Business Review, a report on 'The do's and don'ts of employee activism' (with Emma Day-Duro) and an upcoming MIT Sloan Management Review Magazine article.
Megan Reitz is Professor of Leadership and Dialogue at Hult International Business School where she speaks, researches, consults and supervises on the intersection of leadership, change, dialogue and mindfulness. She is a member of the Thinkers50 Radar community and was shortlisted in 2019 for the Radar Thinker Award. Megan is the author of Dialogue in Organizations (Palgrave, 2015) and (with Michael Chaskalson) Mind Time (Harper, 2018).
John Higgins researches and writes around the themes of speaking truth to power, workplace activism and participative inquiry as a philosophy of change. He works with Dr Mark Cole of the NHS Leadership Academy, exploring the headwaters of management thinking and the habits of single-loop learning/action they sustain. They are the authors of Leadership Unravelled: The faulty thinking behind modern management (Routledge, 2021). He is research director at The Right Conversation and research fellow at GameShift.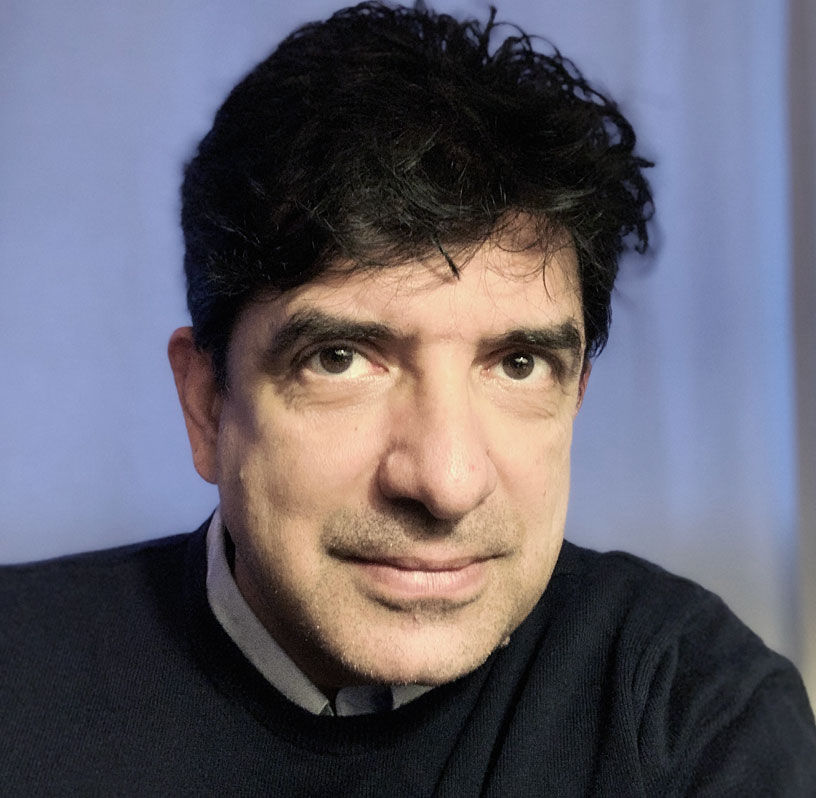 6: Christian Sarkar for The Wicked 7
Christian Sarkar is an author, advisor, artist, and activist.  He is the co-founder – with Philip Kotler and Enrico Foglia – of the Regenerative Marketing Institute, an advisory group working with cities and local communities to build resiliency and entrepreneurial agency. Christian is founder of Double Loop Marketing LLC and the ecosystem consultancy Ecosystematic, and co-founder (with Philip Kotler) of The Marketing Journal. A natural extension of his work on brand activism, Sarkar leads The Wicked7 Project – a project dedicated to mapping the root causes of the world's most urgent problems. He is also the co-founder of FIXCapitalism.com. His work (with Vijay Govindarajan) on the $300 House won the Thinkers50 Breakthrough Idea Award. He is the co-author (with Philip Kotler) of Brand Activism: From Purpose to Action (Idea Bite Press, 2021) and Losing Our Democracy (Idea Bite Press, 2020), and (with Michael Gordon) Inclusivity:Will America Find Its Soul Again? (Ross School of Business, 2012).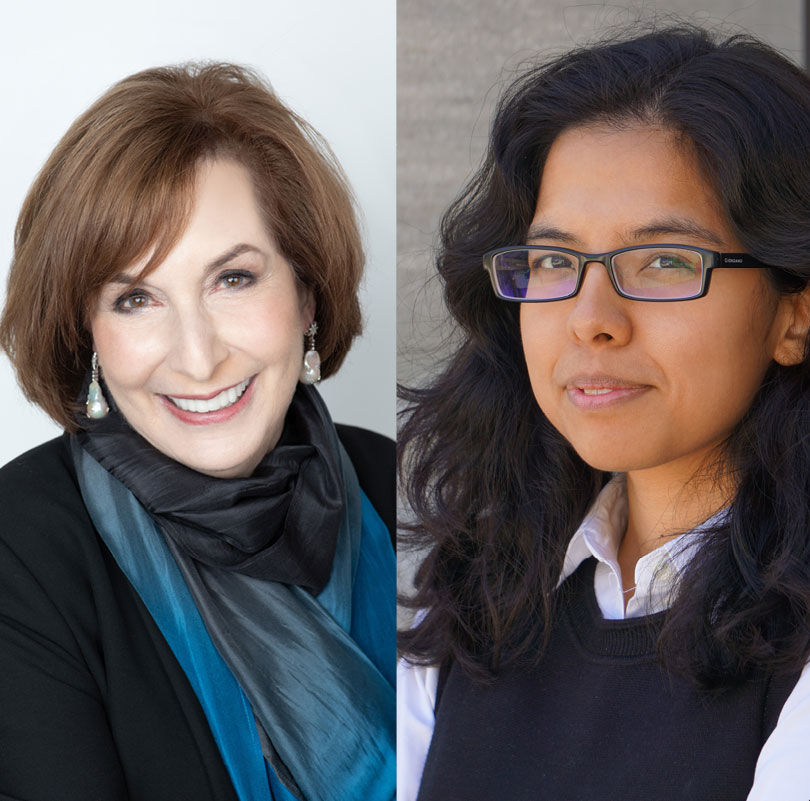 7: Sandra J. Sucher & Shalene Gupta for The Power of Trust
Sandra Sucher & Shalene Gupta are the authors of The Power of Trust: How Companies Earn It, Lose It, Regain It (Public Affairs, 2021).  
Sandra J. Sucher is a professor of management practice at Harvard Business School where she studies how organizations become trusted and the vital role leaders play in the process. She has authored 110 business cases, technical notes, video interviews, teaching notes, and three books. Sandra is on the advisory board of the Edelman Trust Institute and has collaborated with Deloitte on TrustIQ™, a proprietary tool that measures key elements of trust in major corporations and public sector organizations. A business executive for 20 years before joining Harvard, Sandra was a senior executive at Fidelity Investments and in fashion retailing and served as chair of the Better Business Bureau.
Shalene Gupta is a research associate at Harvard Business School. She was previously an editor at MIT Horizon and a reporter at Fortune covering the intersection of diversity and tech as well as big data. She received a Fulbright grant to Malaysia in 2012, where she taught English to over 2,000 low-income high-school students. She's also worked as a financial specialist at the U.S. Department of Treasury.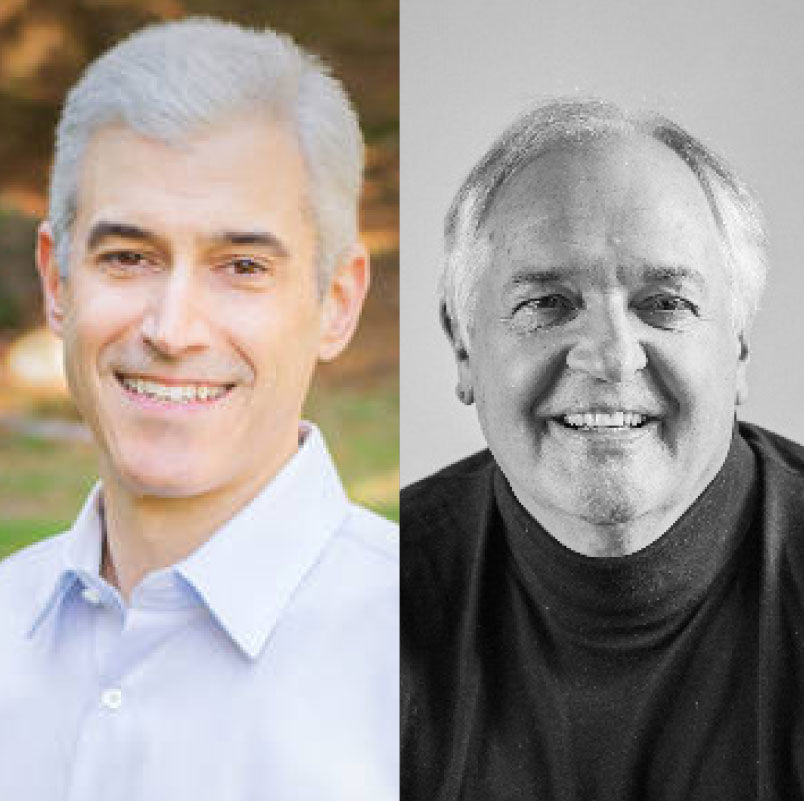 8: Andrew Winston & Paul Polman for Net Positive
Andrew Winston and Paul Polman are the authors of Net Positive: How Courageous Companies Thrive by Giving More than They Take (HBR, 2021). The book is a call to arms to courageous business leaders, setting out how to build net positive companies which profit by fixing the world's problems rather than creating them.
Andrew Winston is an expert on megatrends and how to build companies that thrive by serving the world. A member of the Thinkers50 Radar Class of 2020, his views on strategy have been sought after by many of the world's leading companies, including 3M,
DuPont, J&J, Kimberly-Clark, Marriott, PepsiCo, and Unilever. He is the author of Green to Gold (Wiley, 2009) and The Big Pivot (HBR, 2014). 
Paul Polman was CEO of Unilever (2009-2019) and a member of the UN Secretary General's High-Level Panel which developed the Sustainable Development Goals. He founded and co-chairs IMAGINE, a social venture dedicated to transforming companies, industries and the wider systems in which business, civil society and politics operate. He is chair of the B Team and Saïd Business School, vice-chair of the UN Global Compact and honorary chair of the International Chamber of Commerce, which he led for two years.
Recipients will be announced at the Thinkers50 Awards Gala 2021 on 15-16 November 2021.