In the run-up to the Thinkers50 Awards Gala 2023, we will be announcing the Shortlists for each of the Thinkers50 2023 Distinguished Achievement Awards. Who has made the list? This week we feature the Thinkers50 Digital Thinking Award.
Digital technology has transformed the world. It has also changed the way we work and even the way we understand ourselves as human beings. So, which eight thinkers' research and insights have shed the most original and valuable light on the new digital reality of business? Which thinker has done the most to transform the digital revolution into useful management insights? The final recipient of the Thinkers50 Digital Thinking Award will be announced at the 'Oscars of management thinking' Awards Gala, 5-6 November 2023. Join Us!
The Thinkers shortlisted for the 2023 Thinkers50 Digital Thinking Award are:

1. Ajay Agrawal, Joshua Gans, and Avi Goldfarb
for Power and Prediction
Ajay Agrawal, Joshua Gans, and Avi Goldfarb are economists and professors at the University of Toronto's Rotman School of Management. Their 2022 book, Power and Prediction: The Disruptive Economics of Artificial Intelligence (HBR Press), follows on from Prediction Machines (HBR Press, 2018), which outlined their economic framework for understanding the impact of AI. In Power and Prediction, the authors go a step further to reveal AI as a prediction technology that directly impacts decision-making, and they explain how businesses can identify disruptive opportunities and threats resulting from AI. A handbook for understanding how and why AI is transforming the economy, Power and Prediction is a practical guide to shaping strategy around the new technological challenges faced by organisations everywhere. Ajay, Joshua, and Avi were shortlisted for the Thinkers50 2019 Digital Thinking Award.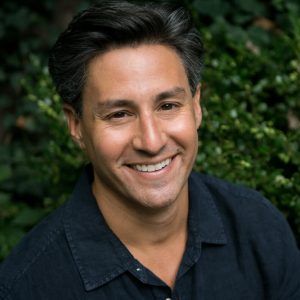 2. Reid Blackman
for Ethical Machines
A member of the Thinkers50 Radar Class of 2023, Reid Blackman is the author of Ethical Machines: Your Concise Guide to Totally Unbiased, Transparent, and Respectful AI (HBR Press, 2022), which tackles the complexities of AI ethics. Reid is the founder and CEO of Virtue, an AI ethical risk consultancy, and volunteer chief ethics officer for the non-profit Government Blockchain Association. He is also advisor to the Canadian government on federal AI regulations and was a founding member of EY's AI Advisory Board. Ethical Machines starts from the premise that AI is not just a topic for academic discussion but a real business necessity and addresses the big three ethical risks of AI: bias, explainability, and privacy.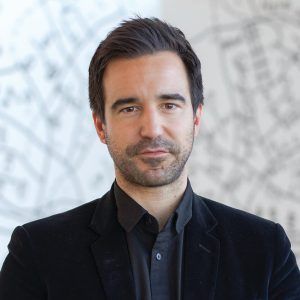 3. Tomas Chamorro-Premuzic
for I, Human
A Thinkers50 Ranked Thinker, Tomas Chamorro-Premuzic is the chief talent scientist at Manpower Group, co-founder of Deeper Signals and Metaprofiling, and professor of business psychology at University College London and Columbia University. He is also the author of I, Human: AI Automation, and the Quest to Reclaim What Makes Us Unique (HBR Press, 2023), in which he addresses the impact of AI technology on human behaviour. While AI has the potential to change our lives for the better, he argues, it can also worsen our bad tendencies. To counter the dehumanizing effects of AI, Tomas sets out the choices we can make, and virtues we can call upon, to determine how we want to live and work. Tomas was shortlisted for the Thinkers50 2017 Talent Award.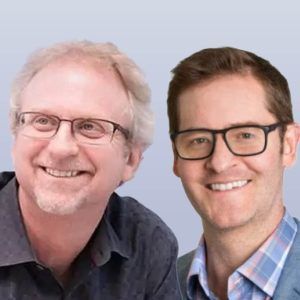 4. Paul Daugherty & H. James Wilson
for Radically Human
Paul Daugherty and H. James Wilson are the authors of Radically Human: How New Technology is Transforming Business and Shaping our Future (HBR Press, 2022). The introduction of new AI-powered technologies, they explain, has seen a profound shift towards more human technology. Artificial intelligence is becoming less artificial and more intelligent. And innovators, they argue, are pursuing new technology-led strategies that are reshaping the very nature of innovation. Paul is group chief executive for technology at Accenture. He serves on the board of Girls Who Code and was recognised by The Institute for Women's Leadership with the "Guys Who Get It Award" for supporting diversity in the workplace. H. James Wilson is managing director of information technology at Accenture Research. They are also the authors of Human + Machine (HBR Press, 2018), for which they were shortlisted for the Thinkers50 2019 Breakthrough Idea Award.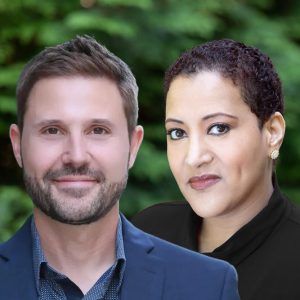 5. Paul Leonardi and Tsedal Neeley
for The Digital Mindset
Paul Leonardi and Tsedal Neeley's 2022 book, The Digital Mindset: What it Really Takes to Thrive in the Age of Data, Algorithms, and AI (HBR Press), has been described by Hubert Joly, (former CEO of Best Buy and author of The Heart of Business) as an "indispensable, foundational playbook for leaders looking to thrive in the digital age." It serves as a blueprint for creating a digital mindset through three approaches: collaboration, computation, and change. Developing a digital mindset, Paul and Tsedal argue, is not as hard as we think, and with a digital mindset you can ask the right questions, make smart decisions, and appreciate new possibilities for a digital future. Tsedal is a Thinkers50 Ranked Thinker and professor of business administration at Harvard Business School. Paul is professor of technology management at the University of California, Santa Barbara.

6. Lindsey McInerney
for her work on metaverse education and strategy
A member of the Thinkers50 Radar Class of 2023, Lindsey McInerney is the CEO of Sixth Wall, a technology and entertainment company, and founder and CEO of Black Sun Labs, which works with organisations and individuals to develop their Web3 strategies. She is also the former global head of technology at AB InBev, where she put Stella Artois on the map as the first beer brand in the metaverse. Her insights on Web3 and the metaverse are featured in the YouTube video, 'How Brands Can Integrate With Web3' (Web3 Business, 2022) and in her article, 'Moving toward the metaverse: How the pandemic became an experiment in mixed reality' (LinkedIn, July 2021).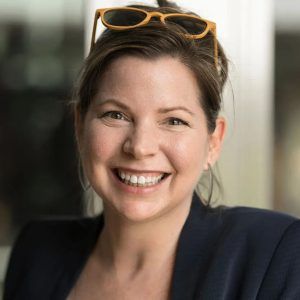 7. Kate O'Neill
for A Future So Bright
Widely known as the "Tech Humanist", Kate O'Neill is founder and CEO of KO Insights, a strategic advisory firm. Previously, she held the first content management role at Netflix, developed Toshiba America's first intranet, and founded [meta]marketer, one of the first digital strategy and analytics agencies. Kate has appeared as an expert tech commentator on the BBC and NPR and her latest book, A Future So Bright: How Strategic Optimism Can Restore Our Humanity and Save the World (KO Insights, 2021), makes the case for an approach to the future that is both hopeful and strategic, while acknowledging the challenges humanity will face along the way. Emerging technology, Kate argues, offers the potential to solve human problems at scale.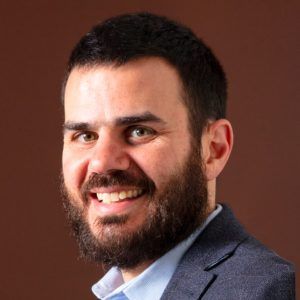 8. David Rand
for his work on misinformation and fake news
Professor of management science and brain and cognitive sciences at MIT Sloan School of Management, David Rand's work bridges the fields of cognitive science, behavioural economics, and social psychology. He focuses on illuminating why people believe and share misinformation and "fake news"; understanding political psychology and polarization; and promoting human cooperation. David's articles have appeared in multiple publications including the Financial Times 'Getting the facts straight on online misinformation' (October 16, 2022) and New York Times 'The right way to fight fake news' (March 24, 2020). David is a member of the Thinkers50 Radar Class of 2023.
Recipients will be announced at the Thinkers50 Awards Gala 2023 on 5-6 November 2023.