Antonio Aloisi is a Marie Skłodowska-Curie fellow and assistant professor of European and Comparative Labour Law at IE Law School, Madrid, Spain. Antonio's research focus is on the impact of digital innovation on labour regulation and social institutions. One of his areas of expertise is the evolution of employee monitoring practices in workplaces. His most recent project is to study algorithmic decision-making practices, and to assess the adequacy of existing legal frameworks for today's data-driven workplaces.
Antonio's forthcoming book, Your Boss Is an Algorithm. Artificial Intelligence, Platform Work and Labour (with Valerio De Stefano) explores the impact technology has on everyone's lives, reshaping the labour market, straining social institutions, and increasing digital surveillance on workplaces. The book offers a guide to explore the future of work in this new landscape.
On Tuesday, 24 May 2022, Stuart Crainer and Des Dearlove will have Antonio Aloisi on as their guest in a new session of the Thinkers50 Radar 2022 LinkedIn Live series in partnership with Deloitte.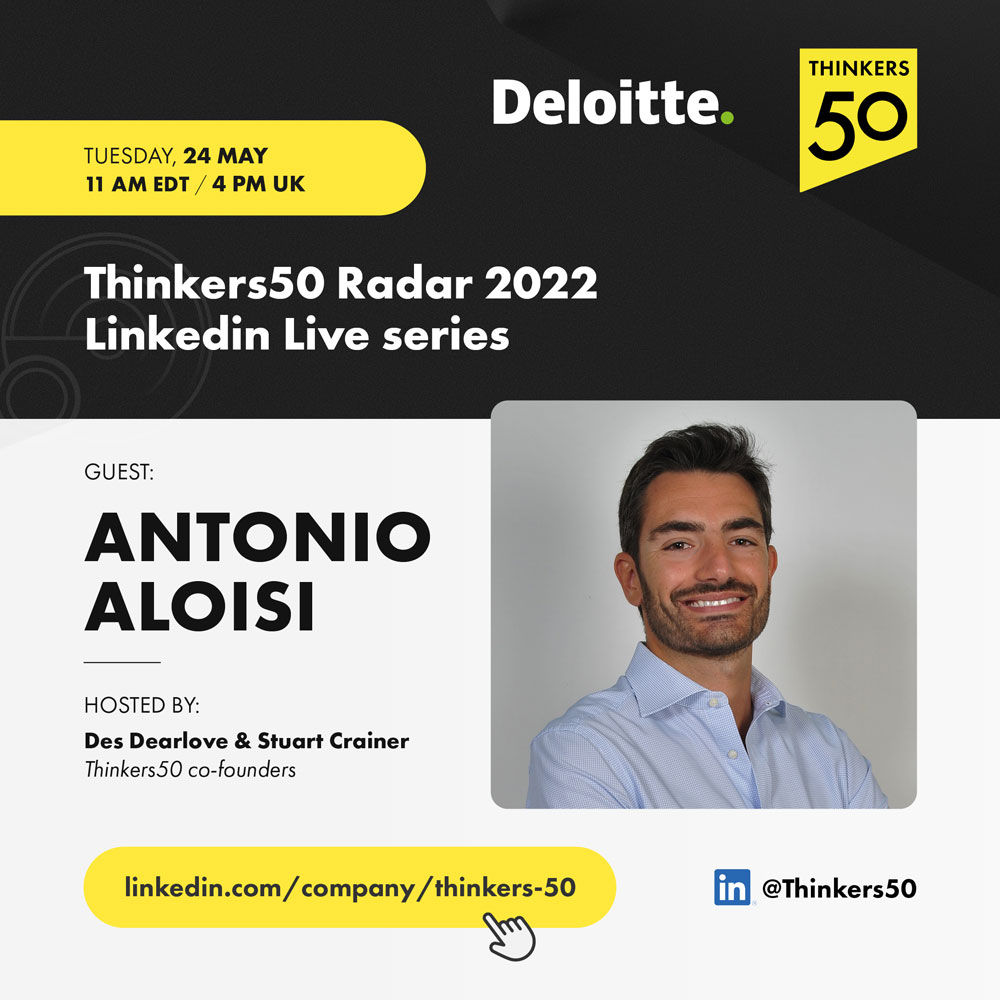 ---
Antonio Aloisi discusses how the digital acceleration brought on by the Covid-19 pandemic has impacted power dynamics in the workplace in this video for IE Insights, IE University's thought leadership publication.
---