The Marshall Goldsmith Distinguished Achievement Award for Coaching and Mentoring recognizes individuals who make outstanding contributions to the field of executive coaching.
The Coaching and Mentoring Award is unique among our awards because it starts with a longlist of 50 nominees, selected via the 100 Coaches network. We are grateful for their help and support in identifying the individuals who are most deserving of this recognition. In consultation with the Thinkers50 founders and advisors, the longlist is then winnowed down to the eight-person Thinkers50 shortlist, from which the eventual recipient is selected.
In recognition of Marshall Goldsmith's own extensive contributions to the field of executive coaching, he was inducted into the Thinkers50 Hall of Fame in 2018.

1: Reem AlJizawi
Reem is an entrepreneur, a dreamer, a believer, a Purpose Protector and Lead Coach. She is a co-founder of coREACH, the first coaching firm and platform in Saudi Arabia. She is a strong advocate for bringing humanity and wholeness back to workplaces and embodying healthier cultures in organizations. She is a believer of the WE before the I, the power of teams, and supporting one another to bring out the best in ourselves to become successful leaders of our diverse paths. In January 2017, coREACH became the first Saudi company to be a 100% TEAL organization, applying the system of holacracy.
Reem's core specialty is in Emotional Intelligence coaching, sharing this passion through her services offered to leaders and teams and helping corporate cultures and environments become more human-centered. She enjoys delivering various workshops and programs to organizations as well the public. Among the top of them are the EQ-i 2.0 & 360 and Pearman Personality integrator administrators certifications.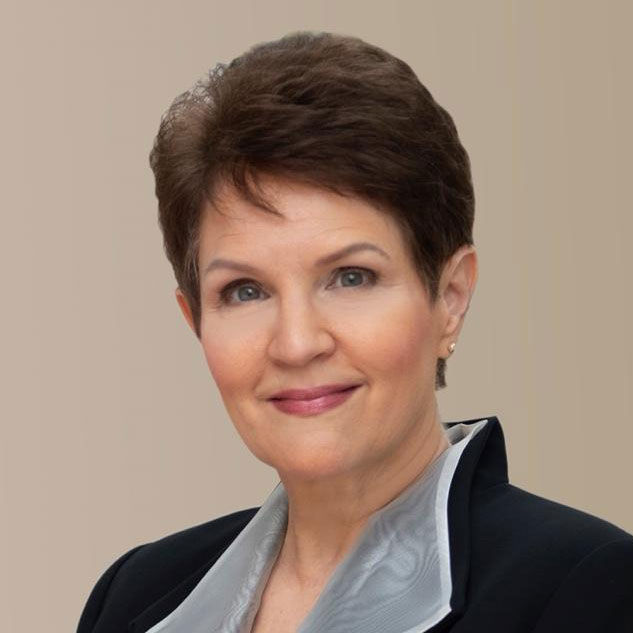 2: Brenda Bence
Working across six continents as a transformational executive leadership coach, Brenda Bence is trusted by the highest-level leaders of many of the world's largest and most recognized multinational corporations.
Brenda led billion-dollar global businesses as a senior executive in Fortune 100 corporations such as Procter & Gamble and Bristol-Myers Squibb. Since leaving the corporate world, she has coached executives from 60 nationalities across 70 different industries, earning her a seat at the global forefront of international leadership coaching.
A global pioneer and thought leader in the combined field of leadership and branding — and how the two intersect — Brenda is the author of 11 award-winning books on leadership, branding, and coaching including Master the Brand Called YOU™, Would YOU Want to Work for YOU™?, Leading YOU™, and her latest, The Forgotten Choice: Shift Your Inner Mindset, Shape Your Outer World. Her articles have been featured in several hundred media outlets and publications across the world, including Inc., Entrepreneur, Investor's Business Daily, the Financial Times, and the Wall Street Journal's Smart Money. She also regularly shares her thought leadership as a guest on podcasts and radio shows.
Brenda earned her MBA from Harvard Business School. With offices in both the US and Asia, she has lived and worked outside of her native US for the past 25 years and has traveled to 100 countries.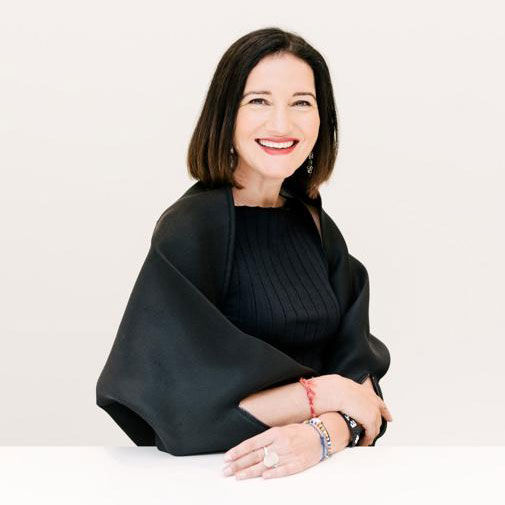 3: Ayse Birsel
Ayse (pronounced Eye-Shay) Birsel is one of the world's leading industrial designers. In 2020, Interior Design Magazine recognized her as their Best Of Year Product Designer. In 2017, Fast Company recognized her as one of the Most Creative People In Business, and she was listed as one of the 30 management thinkers most likely to shape the future of organizations. Her TEDx talk, "If your life is your biggest project, why not design it?" has been viewed by 730,000 people.
Ayse is the co-founder of Birsel + Seck, the award-winning design and innovation studio, and counts Amazon, CVS, Herman Miller, GE, IKEA, Staples, Target and Toyota, among her clients. Her company is the only design studio in the US that is woman and Black-founded. Her design process, Deconstruction:Reconstruction™, is the red thread across all her work. Her work can be found in the permanent collection of the Museum of Modern Art (MoMA). Ayse was born in Turkey and came to the US with a Fulbright scholarship.
Design the Life You Love is a joyful, inspirational guide to building the life you've always wanted, using the principles and creative process of an award-winning product designer. Through four steps that reveal hidden skills and wisdom, anyone can design a life they love!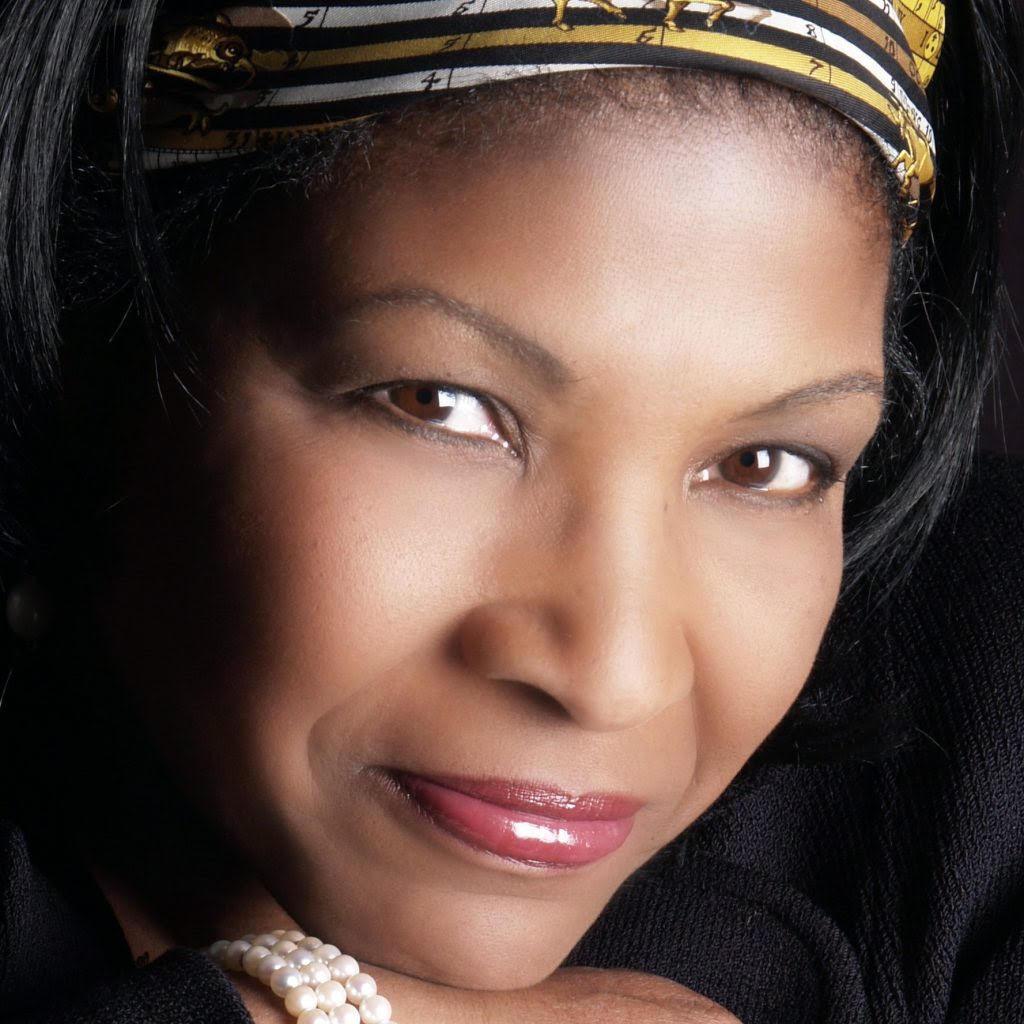 4: CB Bowman
CB is a trusted advisor and visionary. She is the CEO of Workplace Equity & Equality (WEE), an organization focused on moving intent and commitment for inclusion into action in the workplace, using empathic and experienced-based communication without blame or shame.
CB is also the CEO of the Association of Corporate Executive Coaches™ (ACEC), which supports experienced executive coaches who understand the triggers and challenges that high-level executives face as leaders of their organization. Clients see the ROI they achieve as a result of this partnership, which allows clients to reach previously unimaginable levels of performance and enterprise-wide results.
She hosts multiple LinkedIn Live shows, including: CB's LinkedIn Live show "CB Bowman LIVE: Challenges of the C-Suite". Her show was rated in the top 100 in the Netherlands, on Apple podcasts. Additionally she hosts: "CB Bowman LIVE: Workplace Equity & Equality" and "CB Bowman LIVE: Social Media influencers and Thought Leaders."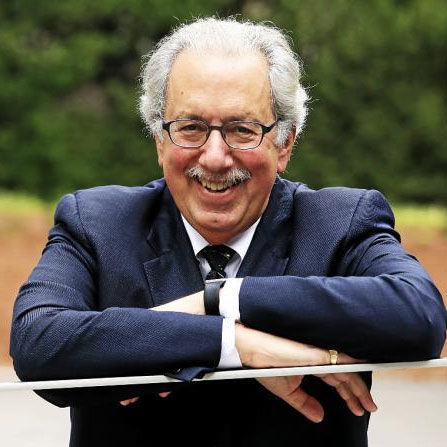 5: Richard Boyatzis
Richard E. Boyatzis is a Distinguished University Professor of Case Western Reserve University and Professor in the Departments of Organizational Behavior, Psychology, and Cognitive Science. He has a BS in Aeronautics and Astronautics from MIT, and an MS and PhD in Social Psychology from Harvard University.
Using his Intentional Change Theory, Richard studies sustained, desired change at all levels of human endeavor. He began research on helping and coaching in 1967 and coaching executives in 1969. Thirty years ago, he launched a series of longitudinal studies on coaching, followed by three fMRI and two hormonal studies of coaching processes that are effective in helping people be open to change. Using his work from 1970 as one of the founders of the competency movement in HR, he has launched several landmark studies on the competencies of coaches that predict client change.
He is the author of more than 200 scholarly articles and 75 practitioner articles on coaching, leadership, competencies, emotional intelligence, neuroscience and management education. His Coursera MOOCs on leadership, emotional intelligence and coaching have over one and a half million visitors and enrolments from 215 countries. His nine books include: The Competent Manager; the international best-seller, Primal Leadership with Daniel Goleman and Annie McKee; Resonant Leadership, with Annie McKee, and Helping People Change: Coaching with Compassion or Lifelong Learning and Growth with Melvin Smith and Ellen Van Oosten. He is Fellow of the Association of Psychological Science, the Society of Industrial and Organizational Psychology, and the American Psychological Association.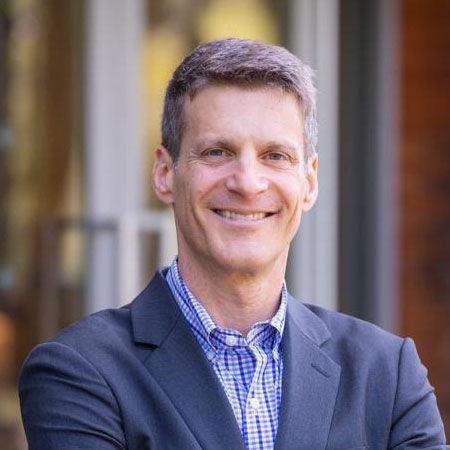 6: Peter Bregman
Peter Bregman helps successful people become exceptional leaders and stellar human beings. He coaches C-Level executives in many of the world's premier organizations, including Allianz, Twilio, Electronic Arts, CBS, Mars, Showtime, Pearson, Panera Brands, Citi, Charity Navigator, and many others. He is an award-winning, best-selling author and contributor of 21 books, including most recently, You Can Change Other People and Leading with Emotional Courage.
A Master Certified Coach since the 1990s, and co-creator of the ICF Core Competencies that continue to be used today, Peter created proprietary coaching methodologies that have transformed the way coaching happens in organizations. His Big Arrow process aligns internal and external coaches in a company with each other and the company's most important objectives, and his Big Arrow Measurement quantifies — and overcomes — the leadership and organizational gaps that block successful execution. Peter is the host of the top 10 Business Podcast, the Bregman Leadership Podcast, with over 1.5 million downloads. He is also a regular contributor to the Harvard Business Review, and his articles and commentary appear frequently in BusinessWeek, Fast Company, Psychology Today, Forbes, PBS, ABC, CNN, NPR, and FOX Business News.
Peter earned his BA from Princeton University and his MBA from Columbia University.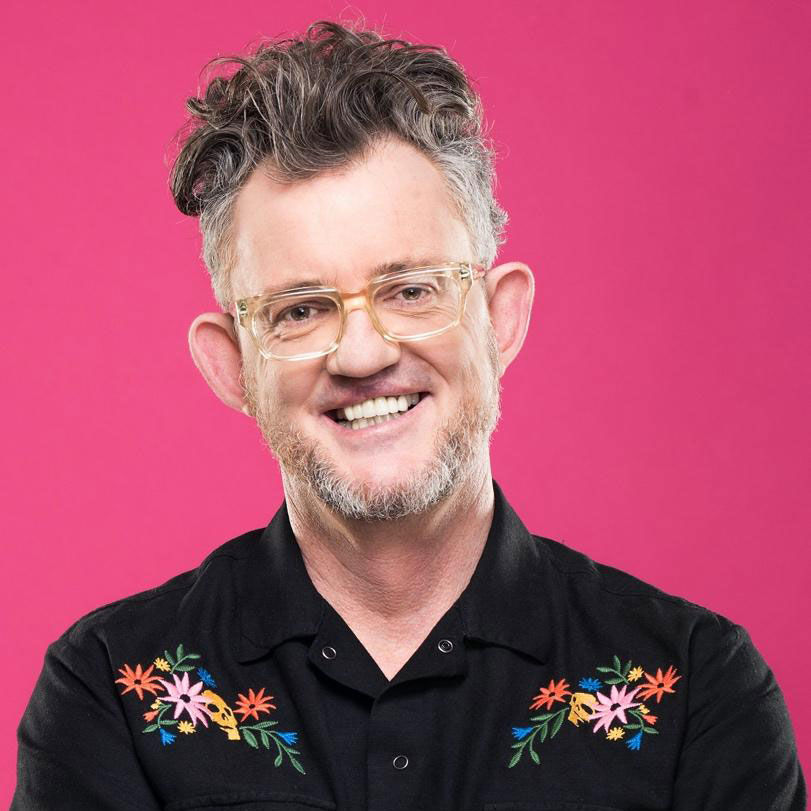 7:
Michael Bungay Stanier
Michael Bungay Stanier's 2016 book, The Coaching Habit, has sold more than a million copies, has been translated into 20 different languages, and is the best-selling book on coaching this century. Brené Brown calls it "a classic" and featured Michael on Dare to Lead, one of the world's most popular leadership podcasts. 
That book, and the 2020 follow-up, The Advice Trap, provide the foundation for programs for organizations around the world, delivered by Michael's training company, Box of Crayons. Box of Crayons has trained more than 100,000 people in organizations such as Microsoft, Salesforce, Gucci and TELUS. 
His TEDx talk, "Tame Your Advice Monster", has been seen by more than 1.5 million people. Michael regularly keynotes on coaching and over the years has spoken to more than 250,000 people. He has been the opening speaker at the world's largest conference on coaching (WBECS) for the last two years, and has spoken at more than 20 ICF chapters on three continents. Michael is a Rhodes Scholar, and lives in Toronto, Canada.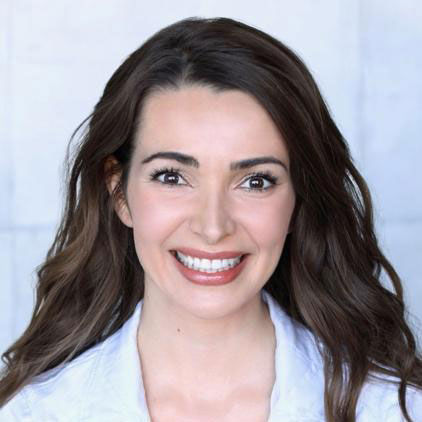 8: Julie Carrier
Julie Carrier is acknowledged as a trailblazer in the field of leadership coaching. She brings evidence-based leadership coaching — normally reserved for executives in the C-Suite — to girls and young women worldwide.
A global authority on leadership and coaching for young women, Julie has been featured on NBC's Today Show, and in Forbes and The New York Times. As seen in millions of homes, Julie served as a young women's leadership coach for Discovery Channel's entrepreneurial show, Girl Starter, and MTV's positive goal-setting show, MADE. She is the author of the national bestseller, Girls Lead, and the world's first evidence-based, applied-neuroscience leadership development and coaching curriculum for young women. She is also a contributing author to Insights on Coaching, The Success Principles for Teens and many other publications.
Julie assembled the Girls' Leadership Advisory Council — a team of the world's thought leaders in coaching and leader development from Harvard, West Point, The Center on Leadership and Ethics at Duke, and The Kellogg School of Management at Northwestern, among others — to bring leadership coaching to where it can have the most profound impact: high schools. By bringing world-class leadership coaching practices to equip and certify high school educators as leadership coaches for students, Julie is helping to transform education — closing the gender confidence gap and resulting in dramatic increases in girls' leader identity, resilience and even academic performance for underserved students.
As an Advisory Board Member for The United Nations Foundation's Girl Up program, Julie is also working to scale equitable, evidence-based leadership coaching and development for girls globally. As a speaker, she has addressed audiences of up to 70,000 and reached over a million youth, young women and girls, worldwide. Because of her groundbreaking leadership work and coaching for young women, she was recognized as the "Woman of the Decade for Girl Empowerment" by the Women Economic Forum.
9: Peter Chee
Dr Peter Chee is the CEO of ITD World, a multinational corporation with the mission of transforming leaders to change the world for the better. He specializes in coaching, developing, and transforming CEOs, CXOs and senior global leaders from world-leading organizations including Intel, the UN, Siemens, PepsiCo, Coca-Cola, Micron, First Solar, and Western Digital.
He is the co-author of Coaching for Breakthrough Success with Jack Canfield; 12 Disciplines of Leadership Excellence with Brian Tracy; Becoming an Effective Mentoring Leader and The Leader's Daily Role in Talent Management with Dr William J. Rothwell. He also co-authored 5 Levels of Mastery.
Peter is the developer of the Certified Chief Master Coach (CCMC) program, and the Certified Coaching and Mentoring Professional (CCMP) program. Both are accredited and recognized by the ICF (International Coach Federation). He created the Coaching Mastery Model (CMM), Coaching for Breakthrough Success (CBS) Metta Model, The Coaching Principles (TCP), Situational Coaching Model (SCM), and Achievers Coaching Techniques (ACT).
Peter passionately volunteers to coach leaders with his signature Sunrise Eureka Beach Coaching (SEBC) every week. Global leaders from the US, Mexico, Africa, Europe, Asia, and Australia have benefited from SEBC. Under the ITD Love the World initiative, Peter drives the 100 million leaders mandate to provide fully sponsored coaching programs in every country for a better world.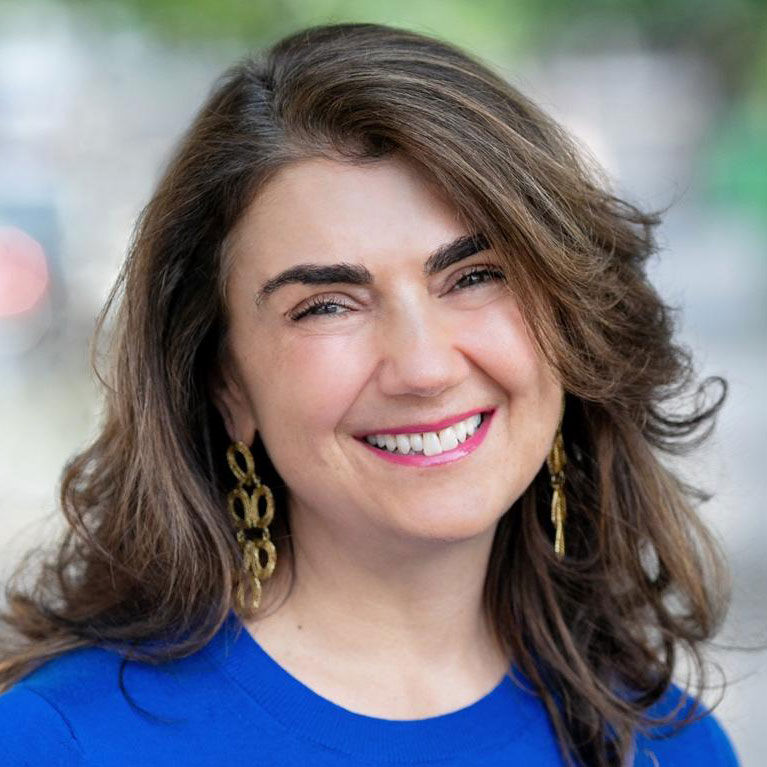 10: Alisa Cohn
Alisa Cohn is an Executive Coach who has worked with C-Suite executives at prominent startups (such as Venmo, Etsy, DraftKings, The Wirecutter, Mack Weldon, and Tory Burch) and Fortune 500 companies (including Dell, IBM, Citi, Microsoft, Google, Pfizer, Calvin Klein and The New York Times.) She is the author of the 2021 book, From Start-up to Grown-up. 
Alisa has guest lectured at Harvard, Cornell, The Naval War College and Henley Business School. Her articles have appeared in HBR, Inc, and Forbes, and she's been featured as an expert on BBC World News, Bloomberg TV, and in the NY Times and Wall Street Journal. One of her articles — Predictable Pitfalls of Founders — was published as the lead article in People + Strategy "Start-up Edition" in 2018.
Alisa is the executive coach for Cornell's New York City tech incubator, which helps postdocs build start-ups from their research. She was also the executive coach for The Institute for Inclusive Security at Harvard University, where she designed programs for, and coached women leaders from, areas of conflict, including the first female Minister of the Transitional State of Afghanistan and the Chief Justice of the Supreme Court of Sri Lanka. She created a framework for cohort coaching, which is still used today, that allowed women to go back to their home countries with the tools and support to strengthen their capacity and impact.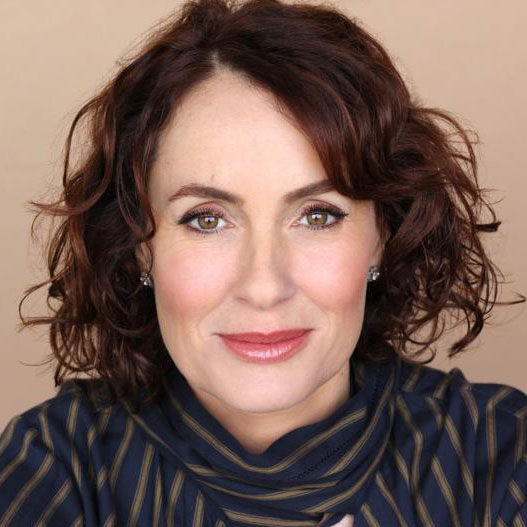 11: Susan David
Susan David is an award-winning psychologist at Harvard Medical School, and co-founder of the Institute of Coaching (a Harvard Medical School / McLean affiliate). She holds a PhD in psychology (clinical) from the University of Melbourne, Australia, and a post-doctorate in emotions research from Yale. 
Named one of the world's most influential management thinkers, Susan applies her knowledge of emotions, human motivation, and wellbeing to individuals and organizations, to enable psychologically robust coaching research and practice. She does this through her role as co-founder at the Institute of Coaching, extensive writing and communication work both in the academic and mainstream media, and in multiple leadership advisory roles, including as an expert contributor to the US Surgeon General's Wellbeing at Work panel. 
Susan's #1 Wall Street Journal bestselling book, Emotional Agility, which was based on a concept that Harvard Business Review heralded as a "Management Idea of the Year", describes the psychological skills that are critical to thriving in times of complexity and change. Emotional Agility has been translated into 30 languages and is a winner of numerous awards, including being named an Amazon Best Leadership Book of the Year, Axiom Medalist, and the Books for a Better Life Psychology Award. Susan's TED Talk on emotional agility has been seen by more than 10 million people. She also edited the definitive Oxford Handbook of Happiness and Beyond Goals: Effective Strategies in Coaching and Mentoring. 
Susan is a sought-after keynote speaker, coach and advisor, with a worldwide client list that include the World Economic Forum, Ernst and Young Global, the UN, Google, Microsoft, Adobe, and NASA among many other multinational organizations.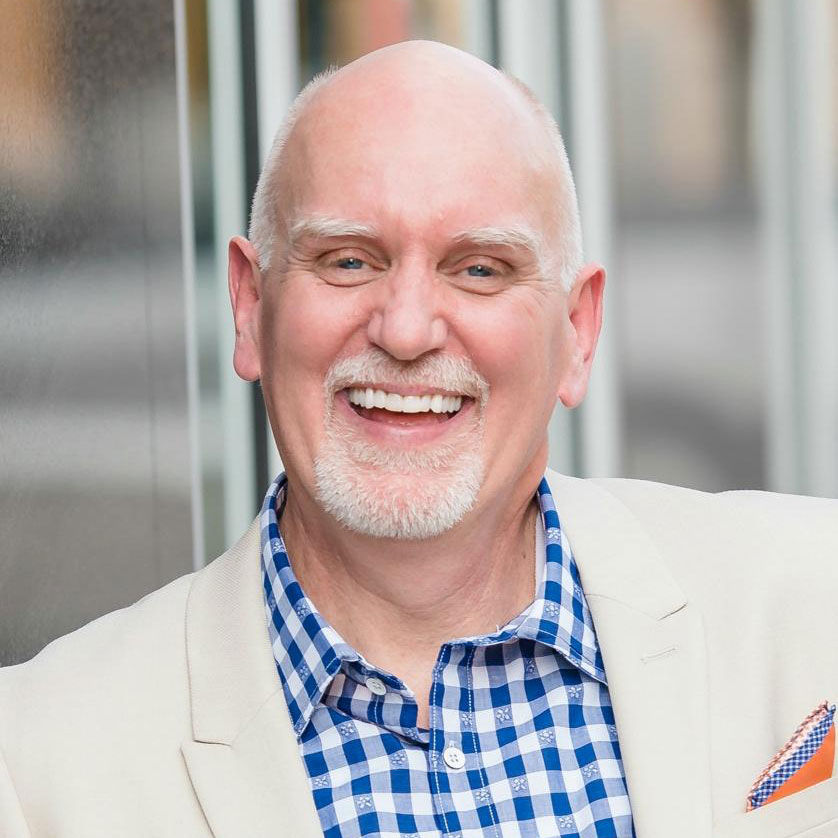 12: Chester Elton
Chester Elton has spent two decades helping some of the world's most successful businesses engage their employees to execute on strategy, vision, and values. 
He has been called the "apostle of appreciation" by Canada's Globe and Mail, "creative and refreshing'" by the New York Times, and a "must read for modern managers" by CNN. Chester is co-author of multiple award-winning New York Times and #1 Wall Street Journal best selling leadership books, including All In, The Carrot Principle, The Best Team Wins, and Anxiety at Work. His books have been translated into more than 30 languages and have sold more than 1.5 million copies worldwide.
Chester is often quoted in publications such as the Wall Street Journal, Washington Post, Fast Company and the New York Times. He has appeared on NBC's Today, CNN, ABC, MSNBC, National Public Radio and CBS's 60 Minutes.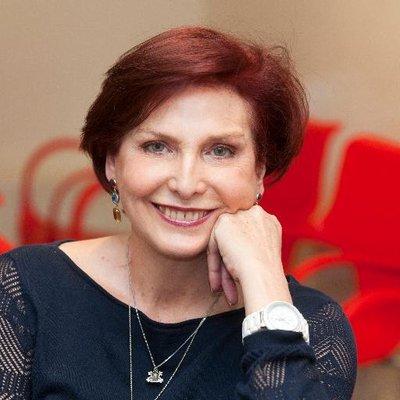 13: Elena Espinal
Dr Elena Espinal is an ICF Master Certified Coach and has 29 years of experience in leadership development, training and coaching, future design, strategic planning, and team building services.
She has coached many executives of 500 Fortune Companies and has worked with people from different cultures (Indigenous, and people of different social and cultural backgrounds). Elena has worked with executives and organizations in more than 30 countries including many in Europe, as well as Kenya and Tanzania, Israel, India, and China.
As an educator she founded and manages a Mastery in Organizational Human Development with Coaching training in the University of London (Mexico).
Elena's background is in biology and medicine, through a Doctorate in Dentistry and a Masters in Pathology, and she has been a researcher at the National Commission of Atomic Energy and CONICET, and worked in England, Germany, Switzerland and Denmark. She is a licensed psychologist and holds a Masters in Health and Human Services, with deep knowledge in Ontological Coaching, Philosophy, Systemic Coaching, Positive Psychology and teams performance. She also has a Masters in Human and Organizational Development from the Universidad de Londres (Mexico).
Elena presented at a TED conference in México in 2012, and was charged with coaching all the TEDx DF speakers for two years. She has presented her work on almost every continent and in various ICF Meetings.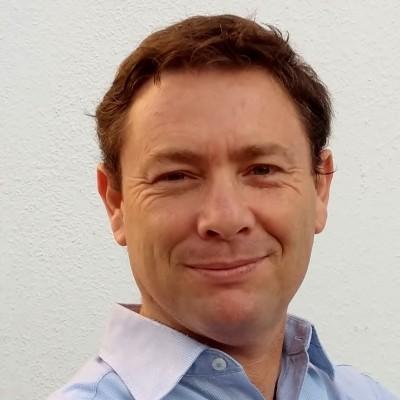 14: Jose Estrada
Jose Estrada is a Commercial Developer at Intercoach Group and works as a facilitator of multidisciplinary projects. He develops business programs and specializes in virtual interactions and team building.
Jose  also works as a Committee Co-director for the International Coach Federation, promoting ethics for the ICF Members Argentina chapter and Latin America chapter. 
Jose received his Bachelors of Science in Project Management from La Universidad de Buenos Aires.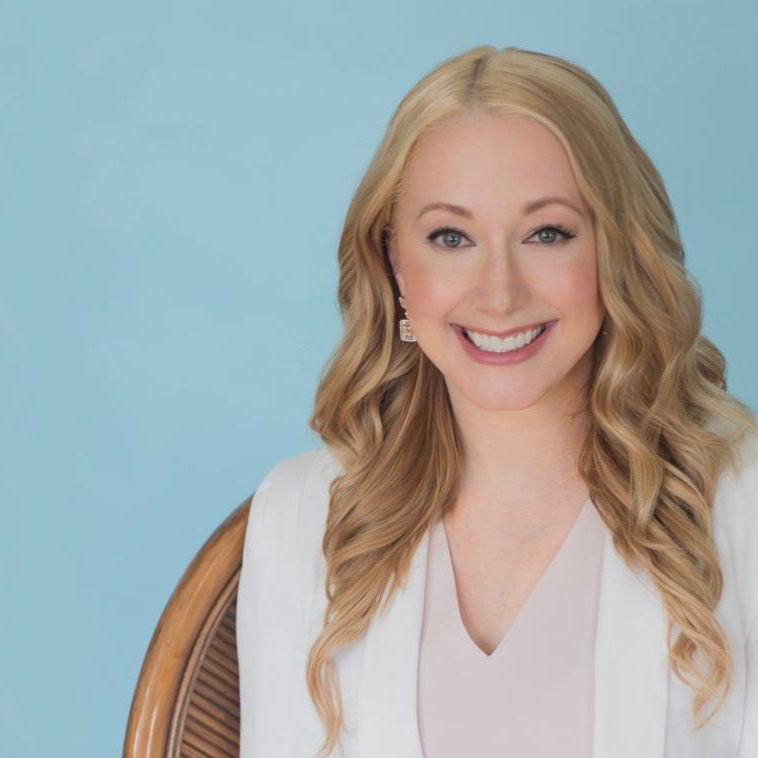 15: Tasha Eurich
Dr Tasha Eurich is an organizational psychologist, researcher, and New York Times bestselling author. She uses science to help successful leaders — from early-stage entrepreneurs to public company CEOs — achieve dramatic and measurable personal and organizational change.
She is Principal of The Eurich Group, a boutique executive development firm that helps companies — from start-ups to the Fortune 100 — succeed by improving the effectiveness of their leaders and teams. Tasha has worked directly with tens of thousands of leaders and spoken live to hundreds of thousands more, on every continent but Antartica. Her clients include Google, Salesforce, the NBA, IBM, Walmart, and the White House Leadership Development Program.
Tasha's first book, Bankable Leadership, debuted at #8 on The New York Times bestseller list in 2013. Her latest book, Insight, explores the connection between self-awareness and success. Brené Brown selected Insight as one of her Leadership/Business books, and famed Wharton professor Adam Grant calls it one of the three books he recommends most often.
Tasha contributes to Harvard Business Review, and her work has been featured in The Wall Street Journal, The New York Times, Fast Company, and Forbes, as well as peer-reviewed journals. Her TEDx talks have been viewed more than nine million times.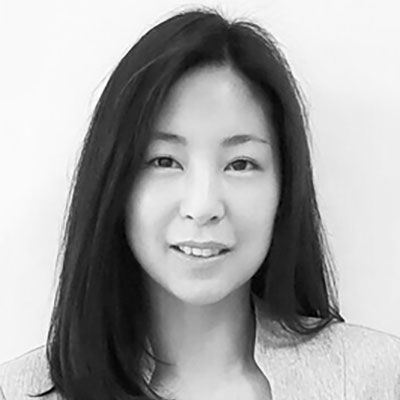 16: Catherine Fu
Catherine Fu is a business role-player and facilitator with a background in coaching and theatre. She has been involved in various programs such as leadership development, executive presence, influencing skills, team building, diversity and inclusion, unconscious bias, sales, and one-on-one coaching.
Since returning to Asia from New York, she has acted in and directed commercials, movies, and corporate videos. Catherine also coaches business executives in interview skills, voice and public speaking workshops. Since 2014, she has been a business role-player and facilitator in a wide variety of corporate training workshops for major multinationals. What fascinates Catherine is the similarity between her theatre training and business development; for example using the way you present yourself, speak and verbalize information to create an authentic connection.
Her values in life are focused on family and people. In particular when it comes to learning and development she believes in encouragement, and enabling success. If people have a safe space to learn, where what they say and feel is valued, then it's possible to facilitate truly meaningful discussions and learning.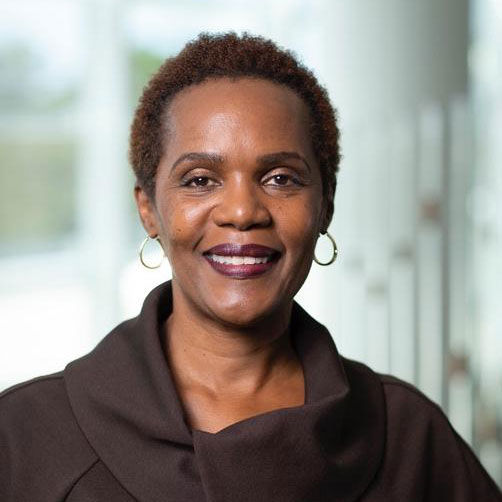 17: Priscilla Gill
Priscilla Gill, EdD, is passionate about helping leaders flourish and transform organizations. She is an executive coach, author, and organization development innovator who leads Mayo Clinic's Leadership and Talent Development enterprise function, which supports physicians, scientists, and administrative staff in adapting to the rapidly changing healthcare environment. 
Priscilla previously led Mayo Clinic's Coaching and Mentoring Center of Excellence and started the Internal Leadership Coaching Practice for physicians. She has over 20 years of multidisciplinary leadership experience in a variety of business sectors and has served as a member of the board of the International Coach Federation Phoenix, as an executive committee member of The Conference Board's Enterprise Coaching and Development Council, and as an advisory board member of the Spiro Coaching Institute. 
Author and co-author of multiple publications on coaching and leadership development, Priscilla earned her Doctor of Education Degree in Organizational Leadership and Human Services Administration from Nova Southeastern University and is Assistant Professor in the Mayo Clinic College of Medicine.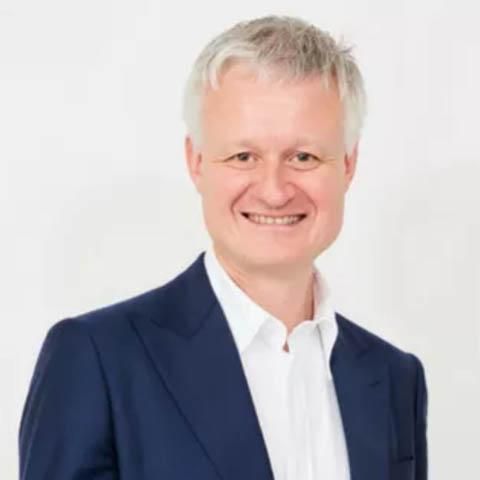 18: Philippe Grall
Philippe Grall's mission is to inspire people to shine in business and life, by helping them to clarify their vision, define their mission, and let their diamond shine, through leadership coaching and training, keynotes, inspirational events, mobile apps, and audio programs. Philippe's primary focus is to work with leaders of global organizations, their leadership teams, entrepreneurs, athletes, and artists. 
Philippe is the founder of equilibre k.k., in 2006, and has been living and working in Japan since 2000. He is involved in coaching leadership groups and board members, conducting strategic workshops for vision, mission, and values integration. Philippe keynotes for public presentations about leadership and boasts 6000+ hours of individual and group coaching. He has had a 30+ year career in personal development and business experience.
Prior to coaching, Philippe worked for six years at Autobacs Seven Co. Ltd, where he was responsible for international corporate communication, international internet strategy, and overseas training programs.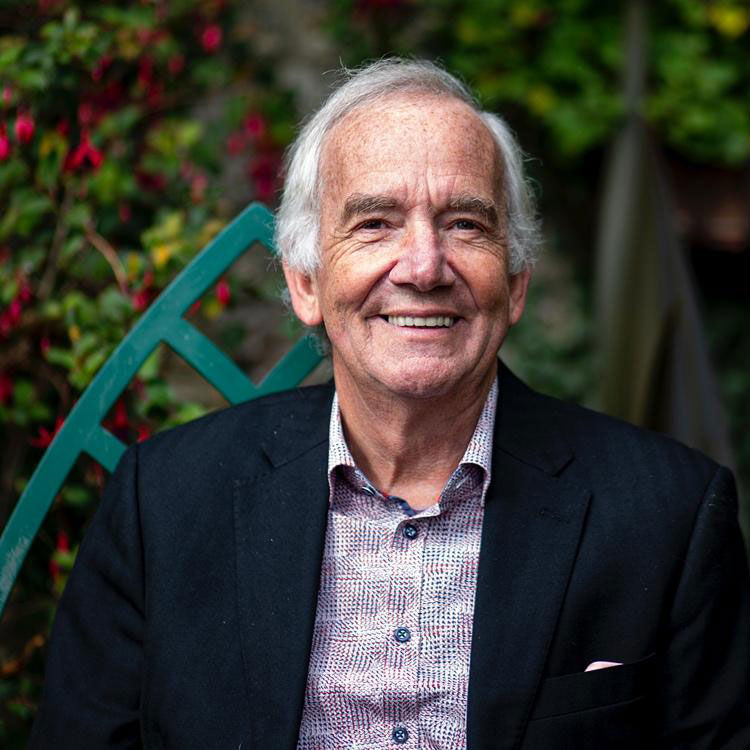 19: Peter Hawkins
Professor Peter Hawkins PhD has been coaching senior executives and their leadership teams for over 40 years across many sectors and in many different countries. He has been the leading global pioneer and thought leader in Systemic Team Coaching, having carried out extensive research; written a number of bestselling books; and provided training to people from over 100 different countries. He previously played a similar role in Coaching Supervision. 
Peter is Emeritus Professor of Leadership at Henley Business School, joint founder and Co-Dean, with Professor David Clutterbuck, of the Global Team Coaching Institute, and Chairman of Renewal Associates, UK. He is Honorary President of the Association of Professional Executive Coaching and Supervision, and also the Academy of Executive Coaching, and on the Advisory Board of Ace-Up. 
Peter is currently researching and developing the greater role coaching can play in addressing the climate and ecological crisis. He is also the author of over hundred publications including many bestselling and internationally translated books. He is passionate about how we transform human consciousness for humans to be fit to live on this planet that we share, and is a committed gardener and grandfather.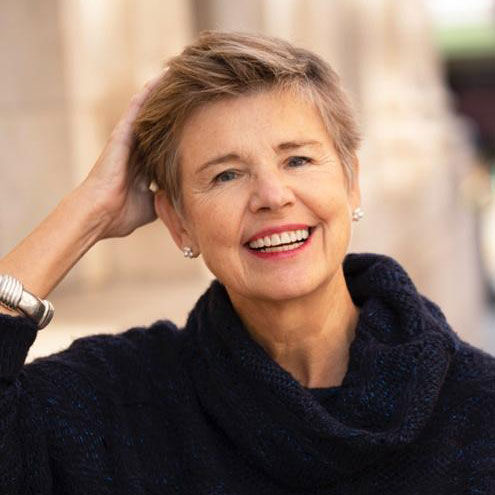 20: Sally Helgesen
Sally Helgesen, cited in Forbes as the world's premier expert on women's leadership, is an internationally bestselling author, speaker and leadership coach. 
Sally's most recent book, How Women Rise, draws on her many combined decades of coaching practice. It became the top seller in its field within a week of publication and the rights have been sold in 17 languages. It is used by coaches around the world to help women reach their full potential. As a coach, Sally helps women to recognize, articulate and act on their greatest strengths and identify habits and behaviors that could hold them back as they seek to become more influential and effective leaders. 
Her practice draws heavily on her original work, with an emphasis on defining a vision, engaging allies and honing a distinctive leadership presence. Sally also works with male executives seeking to become more effective leaders for women and create more inclusive cultures. Sally's previous books include The Female Advantage: Women's Ways of Leadership, hailed as the classic in its field and in print since 1990, and The Female Vision: Women's Real Power at Work, which explores how women's strategic insights can strengthen their organizations and their careers. The Web of Inclusion: A New Architecture for Building Great Organizations was cited in The Wall Street Journal as one of the best books on leadership of all time, and is credited with bringing the language of inclusion into business.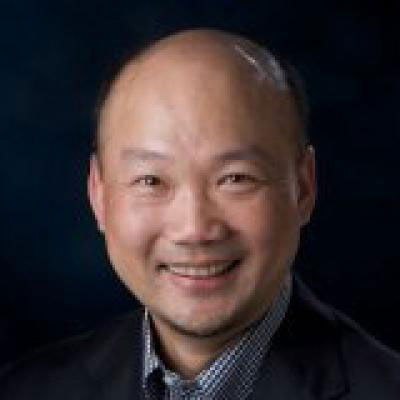 21: Jesse Hsu
Jesse has been coaching and facilitating for 29 years, both as a business leader and an external coach and facilitator. He specializes in First 90 Days Transition, Executive Team development, Influencing Skills, Technical Specialist to Organizational Leader development, Cross-Cultural/Conflict Management, and Action-learning Team Coaching. He is known for tailor-making development plans to accelerate the restructuring and integration of new teams and sharpen their emotional intelligence and presence. 
Jesse earned his MBA at Northwestern University's Kellogg School of Management in 1990, while interning in marketing and finance functions at Procter & Gamble. He later joined McKinsey & Co. as a management consultant in Asia Pacific. He spent the next 16 years in general management and board positions covering various business stages of both for-profit and non-profit enterprises. Jesse was born and raised in Taiwan, studied and worked in the US for 20 years, and relocated to Shanghai/Singapore in 2007-2019. 
Jesse's representative clients include Microsoft, Deloitte, Walt Disney, and Lenovo. 
Jesse serves as an executive coach and facilitator with MNCs. He also teaches soft skill topics in EMBA programs at institutions such as Hong Kong University Business School, Duke CE, and corporate universities. 
Currently based in Shanghai, China, and San Francisco, California, Jesse is fluent in English, Mandarin, and Taiwanese.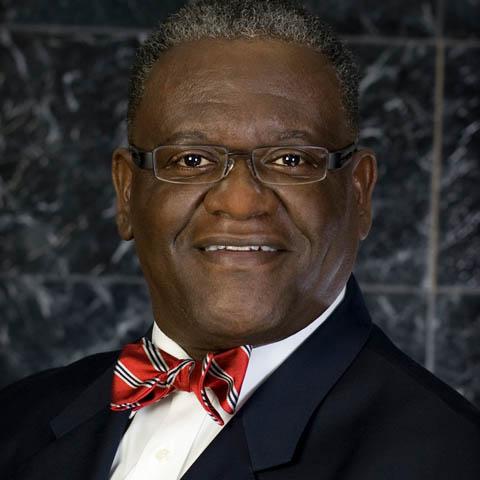 22: Terry Jackson
Terry Jackson is a highly accomplished, experienced, and dynamic Executive Advisor, Thought Leader, and Organizational Consultant. Terry is a Coach and Consultant for the US State Department International Information Program. His passion and purpose is helping others improve their quality of life and achieve performance excellence. 
Terry is the COO and co-founder of JCG Consulting Group LLC which partners with executives and organizations to align strategy, people, and processes to optimize the human experience and sustain peak business performance. Its proprietary methodologies increase profit and productivity, help manage change and reduce organizational cost. Terry is a visionary with 25+ years of progressive leadership development experience in sales, marketing, operations management, and business consulting within startups and Fortune 10 companies. 
Terry holds a PhD in Leadership and Organizational Change. He is certified in Visionary Leadership and a certified Merger & Acquisition Integration Specialist. Terry has worked with and consulted for company giants such as Norfolk Southern Corp, Hanover Regional, ExxonMobil, Bristol Meyers Squibb, New York Life, Anthem, McDonald's, Valassis, Dell-EMC, PioneerSol, Bahria University, Lahore University of Management Science, NED University, the National Incubation Center, HIVE, KITE Incubator, and FedEx.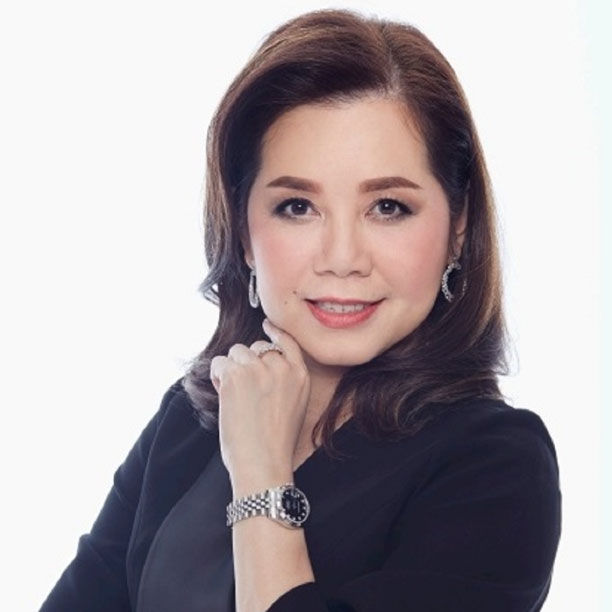 23: Atchara Juicharern
For over 15 years, Atchara has been coaching leaders from different cultures and all levels to lead and learn successfully in times of change. Her initiative and passion in coaching has been "from one to many", providing methodology for leaders in Thailand and other countries to expand coaching opportunities to everyone in organizations. 
Since the beginning of the pandemic, she has also been working closely with organizations to strategize and design creative coaching practices that enable leaders and managers to increase agility, resilience, and strategic transformation. Atchara is recognized by business publications as a thought leader and the top influencer in coaching and mentoring. She has been called "the lady who's behind the great success". 
Atchara is a regular keynote for trends in coaching and mentoring. She often conducts coaching studies to help organizations leverage coaching to achieve business results and people management. Her coaching articles are regularly shared in business newspapers and magazines. She is the author of Leader as Coach – coaching self & team, and creating coaching culture. Atchara and her team have developed over 85,000 leaders and managers.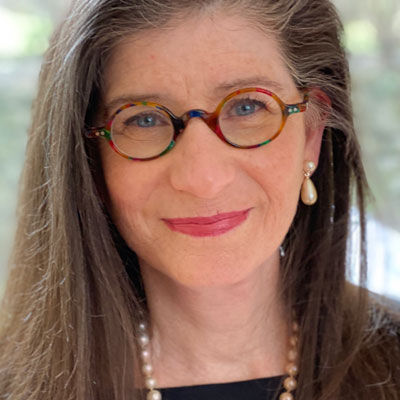 24: Carol Kauffman
Carol Kauffman is Founder of the Institute of Coaching and on the faculty of Harvard Medical School. Carol is a leadership coach with over 20 years experience helping leaders raise the bar on their performance and manage their success. She is most interested in high-stakes coaching, where managing leadership impact is crucial and quick intervention is necessary. She has focused on these issues with young, high-potential leaders at Fortune 50 companies.
Carol is a leader herself. As Assistant Professor at Harvard Medical School, she founded the Institute of Coaching, now a community of 18,000; launched the Coaching in Leadership and Healthcare Conference at Harvard and The Institute of Coaching Leadership Forum; and has chaired numerous conferences. In addition, she was Founding Editor in Chief of the first journal in Coaching produced by a major publishing house. In 2009, her work and entrepreneurial spirit were commemorated with a $2,000,000 gift to begin the Institute of Coaching. 
Carol has extensive coaching experience, with over 40,000 hours of client contact. She works with multinational organizations either in the C-Suite or in tandem with large-scale leadership development programs. A sampling of recent clients includes Ahold, AstraZeneca, BCG, BUPA, Bombardier, BCG, Harvard Medical School, Hospital Corporation of America, Lloyds, Linklaters, McKinsey, Norton Rose, Owens-Illinois, Tubelines, State Street Bank, Unilever, Vanderbilt University, and Wellington.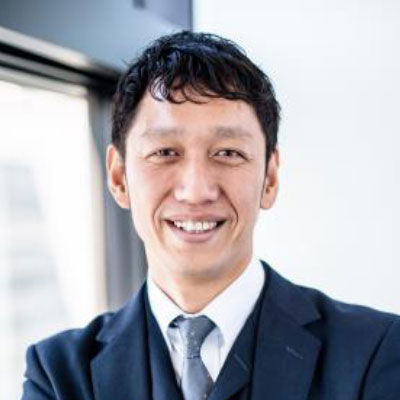 25: Hayashi Kentaro
Hayashi Kentaro is an executive coach and trainer, focusing mainly on leadership development, change management, sales communication, and team building. 
His corporate background includes leadership roles with an international dimension, in IT and FMCG. He understands the struggles business leaders go through. He works mainly with CEOs, executives, high-potential talents, and entrepreneurs. 
One of Kentaro's biggest strengths is his ability to coach/facilitate larger numbers of people who may be involved in running a project or division, and to maximise the team's potential by using both his coaching skills and his corporate experience. 
Kentaro also served in a voluntary capacity for four years as president of the Japan Chapter of the ICF, the International Coach Federation.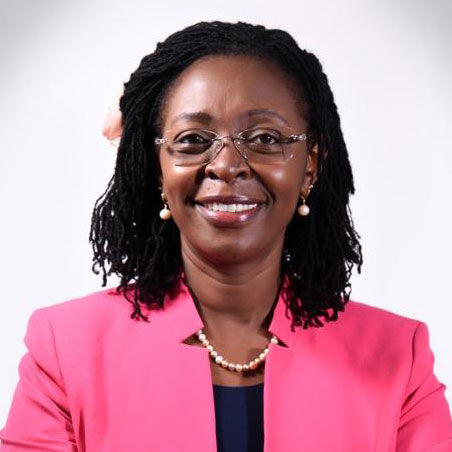 26: Eileen Laskar
Eileen Laskar is the founder and President of the CDI-Africa Coaching Group, a premier coaching organization accredited by the International Coaching Federation. Since 2018, Eileen has become the first (and still the only) ICF-Credentialed Master Certified Coach (MCC) in the broader East and Central Africa region.This puts her in the league of the top 15 highest qualified coaches in Africa and top 1500 coaches globally. 
Eileen has coached hundreds of C-Suite leaders, delivered over 6000 hours of executive coaching, and trained over 1000 certified coaches. She is one of the most sought-after coaches for C-Suite level leaders in the region. Besides delivering executive and leadership coaching and training coaches for global certification, Eileen has developed over 10 ICF-Accredited training programs that have been delivered to hundreds of leaders and managers both in organizations and in the marketplace. 
Her recent thought leadership venture is the Global Coaching Index (GCI) system, which is revolutionizing coaching and leadership in organizations. Eileen is respected as a pioneer and an ardent ambassador for coaching in Africa and for championing a greater vision of embedding coaching in organizations, and weaving it into the tapestry and fabric of African society, so that coaching is accessible everywhere. Her rallying call is developing heart-centered leaders, who embrace and apply the coaching philosophy to ignite and elevate human performance in all spheres of life.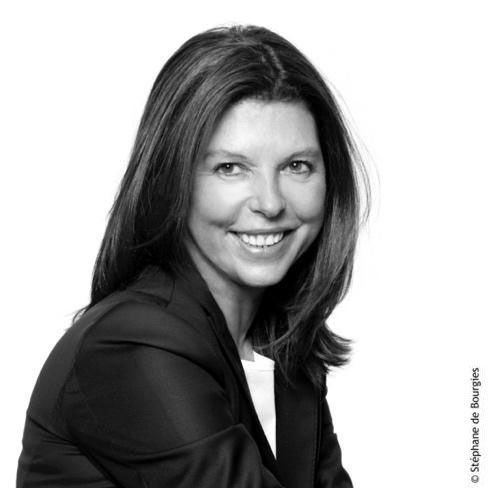 27: Hortense le Gentil
Hortense le Gentil is an executive leadership coach and author of the widely acclaimed Aligned: Connecting Your True Self with the Leader You're Meant to Be. She works with CEOs and other senior executives around the world to help them lead with authenticity by finding and closing the gaps between the leader they are and the leader they want to be. 
Hortense's executive coaching is informed by her 30 years in business, working across a number of industries, including media consulting, advertising, and entrepreneurship. She helps CEOs, senior executives, and entrepreneurs to unlock their potential and become the best version of themselves. By becoming the leader they want to be — more aligned personally and professionally — they can lead in a more human way towards a better workplace environment and better employee wellbeing. And, consequently, increase productivity and satisfaction. 
Hortense has been working on designing and delivering executive leadership programs at various Fortune 500 companies and for CEO Perspective in Chicago.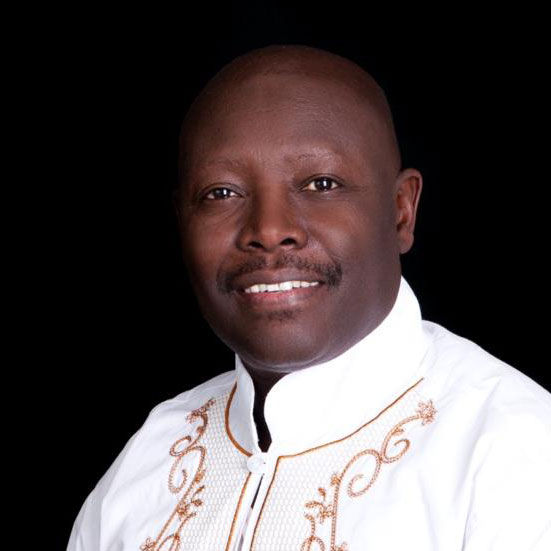 28: Dumisani Magadlela
Dumi Magadlela is an accredited executive coach, team coach, coach trainer, leadership development facilitator and organizational 'people whisperer'. He is an author on coaching, Ubuntu Coaching, Ubuntu Intelligence, and on adaptable human connection practices. His latest publication is a chapter titled "The Case for Ubuntu Coaching. Working with an African Coaching meta-Model that Strengthens Human Connection in a Fast-Changing VUCA World", in Transformational Coaching to Lead Culturally Diverse Teams (edited by Sunny Stout-Rostron, 2019). 
Dumi's driving passion is promoting greater human connection across cultures in our fragmented, disconnected digital world. He co-founded the Ubuntu Coaching Foundation (UCF) at The Coaching Centre (TCC), which promotes access to coaching in communities that would otherwise neither afford nor access it. He has been Senior Faculty at The Coaching Centre for over ten years. He delivers a module on "Coaching in the African Context". 
Dumi is part-time faculty at the University of Stellenbosch Business School's MPhil in Management Coaching. He is faculty at the WBECS' Global Team Coaching Institute (GTCI), and currently serves as a Trustee on the Board of the International Coaching Federation Foundation (ICF-F), promoting the social impact of coaching globally. Dumi is accredited by the European Mentoring and Coaching Council (EMCC) as a Senior Practitioner in Team Coaching. He regularly features on local and international coaching, leadership, and speaking platforms. Dumi is based in Johannesburg, South Africa, and works globally.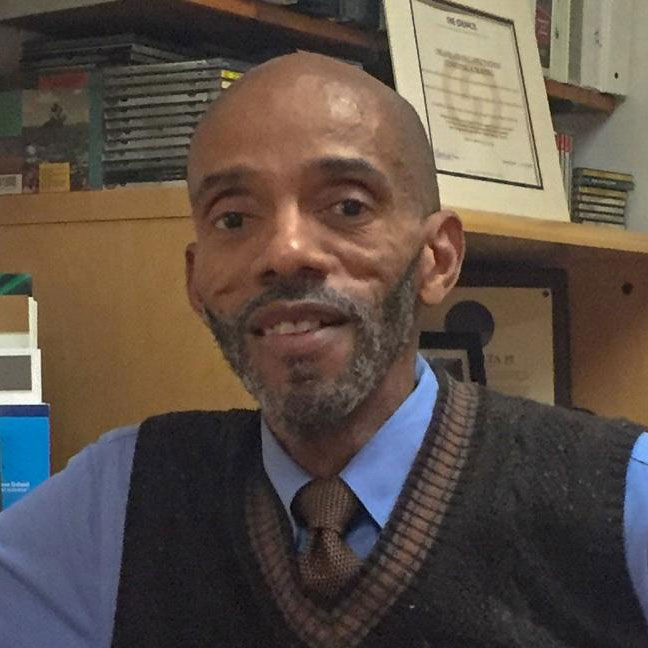 29: Terrence Maltbia
Dr Terrence E. Maltbia is Associate Professor of Practice in the Department of Organization and Leadership and Faculty Director for Columbia University's Coaching Center of Excellence. His scholarly interests include strategic learning, leadership and organizational development, diversity and cultural intelligence, and executive and organizational coaching. 
Terry came to Columbia after 30 years of diverse experience in Corporate and Consulting. He is the recipient of The Academy of Human Resources Development's (AHRD) Malcolm Knowles Dissertation of the Year Award, for his pioneering diversity practitioner research; the Cutting-Edge Award for his paper on "Research Support for Presence & Relating Coaching Competencies" — AHRD; and was AIIR Consulting's 2020 Coaching Leadership Award Winner in 2020. Most recently, he was the recipient of The Henley Centre for Coaching — Outstanding Contribution Award in 2021. 
Terry's contribution to the field of professional coaching focuses on education and mentorship. Since establishing the 1-Year Columbia Coaching Certification Program in 2007, over 800 participants have received graduate level credentials from over 60 countries (in addition, nearly 2,000 have attended the 1-week, open-enrollment coaching intensive segment of the program). Graduates have published articles, conference papers, and books as a result of the program's scholar-practitioner orientation and, since 2014, program alums have planned and hosted four, bi-annual conferences that provide a space for practitioners, researchers, and educators to advance the art and science of the coaching profession.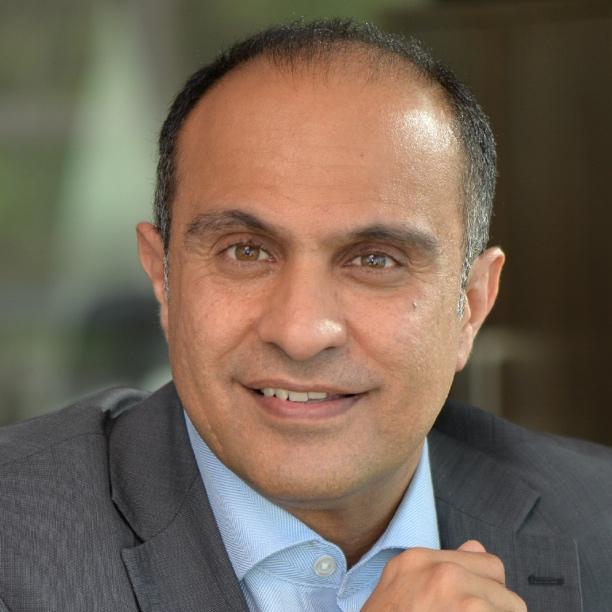 30: Zia Manji
Zia Manji is a Director and Senior Client Partner. With over 25 years of multi-disciplinary business experience in a variety of sectors, Zia has held executive and leadership roles in a family business, consumer goods, and consulting. He leads the largest executive search business in East and Central Africa and, through an alliance with Korn Ferry, leads pan-African search assignments for Board, CEO and C-Level hires.
In the last decade, through a partnership with the Academy of Executive Coaching, he has contributed to the development of accredited executive coaches in East Africa, and helped organizations design sustainable and personalized leadership development. 
Zia is dedicated to helping senior executives and boards of multinational and large local companies by offering a unique perspective that combines an entrepreneurial heritage, a breadth of business experience, and an extensive network. This, combined with his depth and specialization in organizational psychology, supports CEOs and business leaders to understand their leadership, leverage talent, understand complexities, and bring about change. 
Zia is a graduate of the renowned Executive Master in Consulting and Coaching for Change at INSEAD Business School (with distinction), and has an undergraduate degree in Business from the University of Edinburgh, where he was recipient of the John MacFarlane Award for Leadership. Complementing his vocational specializations, is his passionate avocation of monochrome waterscape photography, and he regularly holds exhibitions to raise money for conservation and environmental causes.

31: John Mattone
John Mattone is the founder/co-founder of three exceptional coaching and leadership development companies, John Mattone Global, Inc.; the Intelligent Leadership Coaching International (ILCI) Franchise; and the Intelligent Leadership Online Academy (ILOA), LLC. John and his companies own 11 registered IP trade marks awarded by the USPTO. 
John is the creator and master of the unique and game-changing Intelligent Leadership Executive Coaching blueprint for success — accredited by the International Coach Federation. Since 2017, he has personally coached and mentored over 450 global executive coaches from 52 countries in his proprietary IL philosophy, process, and tools. John has worked with and coached some of the world's top CEOs including Steve Jobs, Roger Enrico (PepsiCo), Yasir Al-Rumayyan (Public Investment Fund of Saudi Arabia), Faisal bin Fadel Al-Ibrahim (Minister of Economy and Planning — Saudi Arabia), and Daniel Reed (UnitedLex). 
John has a BS degree in Management and Organizational Behavior from Babson College and an MS degree in Industrial/Organizational Psychology from UCF. He is the author of nine books, including four bestsellers.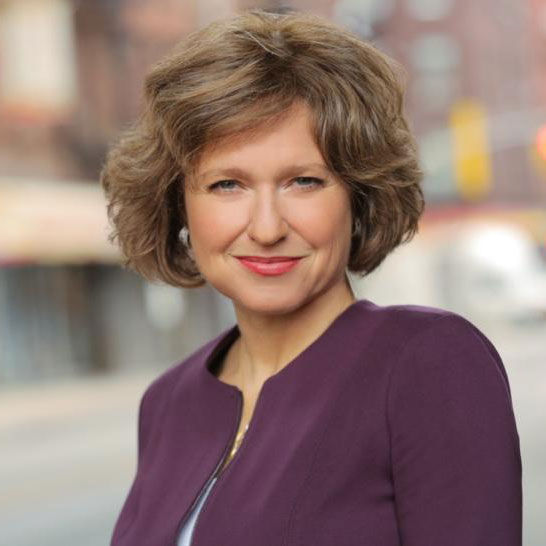 32: Sharon Melnick
Sharon Melnick, PhD, is a global authority on women's leadership, resilience, and power. Her coaching is informed by 10 years of psychology research at Harvard Medical School. She has coached/trained 40,000 women at over 50 Fortune 500 companies, as well as numerous, equity-owned businesses and healthcare systems. Her presentations have ignited buzz at over 200 industry conferences (as well as at the White House, the UN, and the Reykjavik Global Forum for women political leaders). 
Sharon understands how gender and intersectional bias uniquely contribute to reduced impact and burnout in women. She coaches women executives to mobilize culture change in their organization and trains managers and executives on practical actions to support female talent. With the best practices she's developed, she "coaches other coaches" to guide women leaders as they navigate everyday bias, to influence change (including at the 2021 World Executive Coaching and Business Summit). 
A passionate advocate for the ascension of multicultural women, Sharon is the founder of the groundbreaking Next Level Leader coaching initiative, which has a 92% success rate at advancing and retaining high potential female talent in weeks. She is the best-selling author of Success under Stress, Confidence when it Counts, and (e-book) From Pigeon Holed to Promoted. Fast Company, Forbes.com, US News and World Report, Fox News, CBS, and many others have turned to her for advice, and she is a featured contributor to WomenWorking, the largest global women's professional community. Her clients include Procter and Gamble, Pfizer, Genentech, Eli Lilly, Deloitte, MetLife, Google Women in Tech, New York-Presbyterian Healthcare, and many others. Sharon enjoys hosting the Power Shift podcast. 

33: Pawel Motyl
Pawel Motyl is one of the leading European experts in leadership, decision-making, and talent management. Pawel passionately combines these topics with the perspective of technology revolution and its impact on the effectiveness of organizations, teams, and individuals. 
His book, Labyrinth. The Art of Decision-Making, was published in Polish in 2015 and became a Harvard Business Review Poland all-time bestseller in just four weeks. It was published in English, Russian, Chinese and Greek. Pawel's latest book, Schrödinger's World: The Chronicle of an Unpredictable Future, was published in November 2020. In November 2019, Pawel was recognized as one of the Leading Global Coaches. He completed the Train-the-Trainer program at the McClelland Center in Boston (2005), and in 2015 he obtained an executive coach certificate at Stakeholder Centered Coaching. 
Pawel has also completed The Executive Program at Singularity University, in Silicon Valley in 2018, and the 'Minds and Machines' course at MIT, in 2021. He is a valued inspirational speaker, consultant, and advisor to the management boards of leading companies in Europe, North America, and Asia, and conducts numerous workshops and training programs for senior managers. Pawel has delivered keynote speeches at conferences and conducted workshops with speakers such as Dave Ulrich, Joseph Badaracco, and Heike Bruch. He worked for over eight years at the Hay Group consulting company, initially as a consultant, then as a leader in the Diagnostics team for Central and Eastern Europe. From 2007 to 2014 he was the CEO of the ICAN Institute — publisher of the Harvard Business Review Poland magazine. Pawel spends his free time in mountains; he has climbed many 6000 and 7000-metre peaks in Himalaya and Pamir.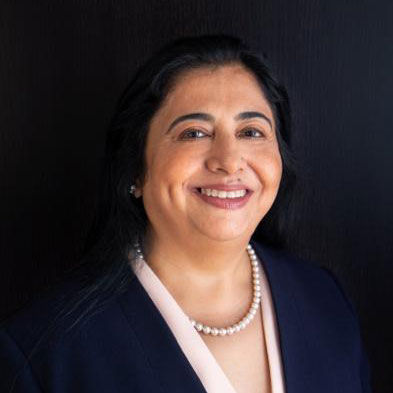 34: Reeta Nathwani
Reeta Nathwani is a renowned Global Executive Coach. She has coached leaders of 54 nationalities across 27 countries and works with CEOs to help them lead high performing executive teams and manage stakeholder relationships. Reeta empowers CEOs to harness their own authenticity to improve performance and to grow in their demanding roles. She has been described by clients as having strong presence and credibility, as being experienced and wise, and a coach who displays extraordinary empathy. 
She is known for providing a gentle challenge to her clients. Reeta works with CEOs in FTSE companies, family-run enterprises, fast-growth entrepreneurial firms, public sector organizations and nonprofits. Her coaching provides a confidential sounding board that helps develop key opportunities and tackle challenges in the current VUCA world. She is a proponent of ESG and ensures that her clients are working towards ESG within their businesses as well. She is passionate about helping to create an inclusive society. 
Reeta is a founding committee member of the BoardAgender in Singapore — a conscious and concerted initiative to raise awareness of the economic benefits of an inclusive and gender-balanced business. She makes a significant contribution in giving back and paying it forward. Reeta is a mentor with the Cherie Blair Foundation and recently was invited to be a coach on the Queen Elizabeth's Young Leaders Program at Cambridge University. Her contribution to the coaching profession in Asia has been significant. She has been the Chair for International Coaching Week 2016 Singapore. She designed and delivered the "Power of Coaching" sessions for the Obama Foundation in 2019. Reeta has also contributed a chapter on "The Present of Presence" in Insights of Coaching. Reeta is a lifelong learner herself and completed "Neuroscience for Business" from MIT Sloan. She lives and works in Singapore, the UK, and India.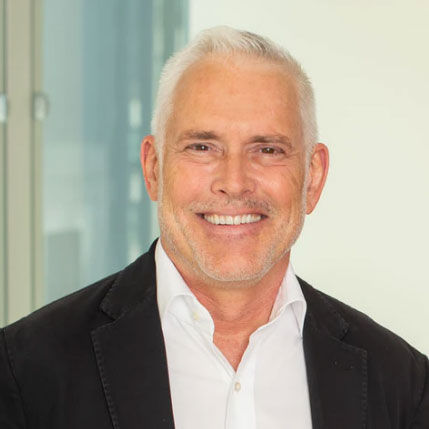 35: David Noble
David Noble has over 30 years of experience in operating roles as well as consulting to top leaders globally. He is trusted by CEOs and their teams, boards, investors and star athletes to help them successfully crack their highest stakes leadership tests. David has a spike in coaching first-time CEO's. His personal purpose is to help guide talented and well-intentioned leaders to clarity and growth where and when they most need it. In addition to his leadership boutique, he has been a Senior Advisor to both Egon Zehnder and Oliver Wyman, with a global remit for many years. 
He helps those firms develop new intellectual capital on leadership and organizational effectiveness, and works directly with their top clients. He is a Senior Advisor to the Institute of Coaching, and affiliated with Harvard Medical School. David was previously a Managing Partner at both Oliver Wyman, leading their business in Asia Pacific, and Kearney as the global head of the Financial Services practice. 
Before that he was Managing Director at Morgan Stanley, and a senior executive at RBC, where he held many different positions, including CEO of the world's first digital bank. David brings a rare trifecta of leadership, strategic and operating lenses to every client situation. HBR will be publishing his forthcoming book with Dr Carol Kauffman tentatively titled It's Your Move: High Stakes, High Risk Leadership Coaching. David lives in Hudson NY and South Beach.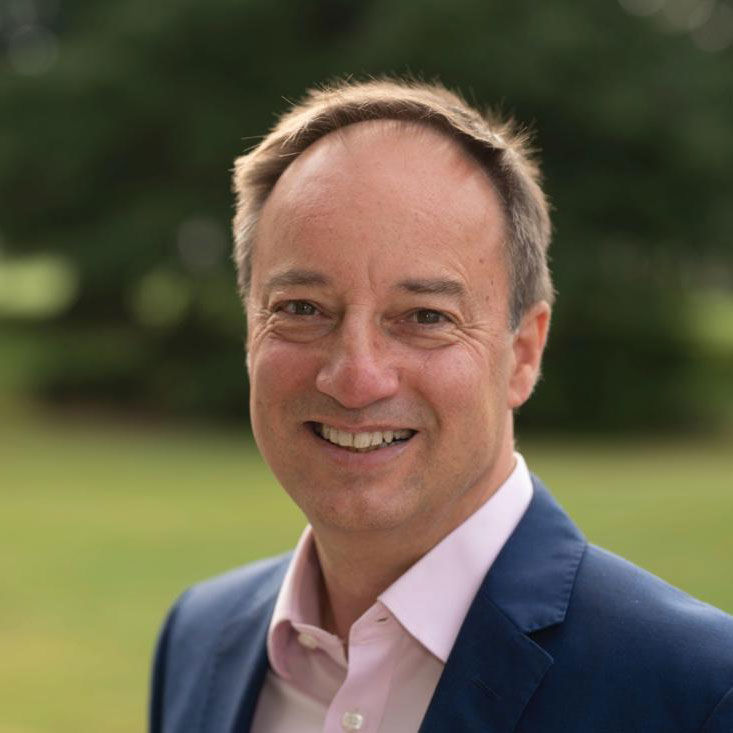 36: Jonathan Passmore
Jonathan Passmore is Senior Vice President of CoachHub, the global digital coaching platform, and director of the Henley Centre for Coaching. He has held C-Suite roles over the past two decades in the public, private, and not-for-profit sectors as a director and chief executive, and worked for PWC, IBM, and OPM Consulting. 
Most recently, Jonathan led the Henley Centre for Coaching, building their coaching teaching and research, which now trains over 600 coaches a year through the world's only triple-accredited university coach programme, with a team of 40 tutors. He also created at Henley the Global Coaching Resources Centre, probably the largest collection of English language coaching resources in the world, including thousands of digital resources (journals and recordings) and over 1000 physical coaching books, with free access to all. 
Jonathan has published widely, and his work is widely cited, winning multiple awards, with over 100 scientific papers and book chapters and 30 books. In Spring 2020, while dangerously ill with Covid, he committed himself to produce 10 new books in the coming year. Jonathan is a full professor, holds five degrees, and is an ICF and EMCC accredited coach.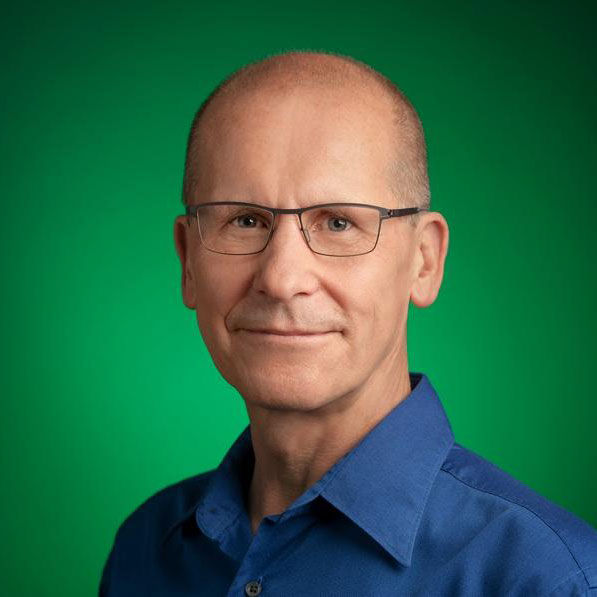 37: David Peterson
David B Peterson, PhD, Chief Transformation Officer at 7 Paths Forward, LLC, has been recognized as a world-class executive coach and thought leader in leadership and executive development for over 25 years. From 2011 to 2020 he was head of Google's Executive Coaching & Leadership team, where he built one of the world's most innovative and high-impact coaching programs, and personally coached hundreds of Google's top leaders. 
In addition to being a world-class coach, David is a highly regarded speaker and author and his books, Leader as Coach and Development FIRST have sold over a million copies. He is co-editor of the Wiley-Blackwell Handbook of the Psychology of Coaching and Mentoring. Other publications include The DNA of VUCA: A Framework for Building Learning Agility in an Accelerating World; How to Lead Your Team in a Time of Chaos and Complexity; and the chapter on Executive Coaching in the APA Handbook of Industrial and Organizational Psychology. 
David is known for being on the cutting edge of the coaching profession, challenging conventional wisdom and constantly exploring provocative and compelling new ideas to help coaches and leaders have greater impact. He earned his PhD in Counseling and Industrial/Organizational Psychology at the University of Minnesota. He is a Fellow of the American Psychological Association, the Society of Consulting Psychology, the Society for Industrial and Organizational Psychology (SIOP), and the Harvard Institute of Coaching.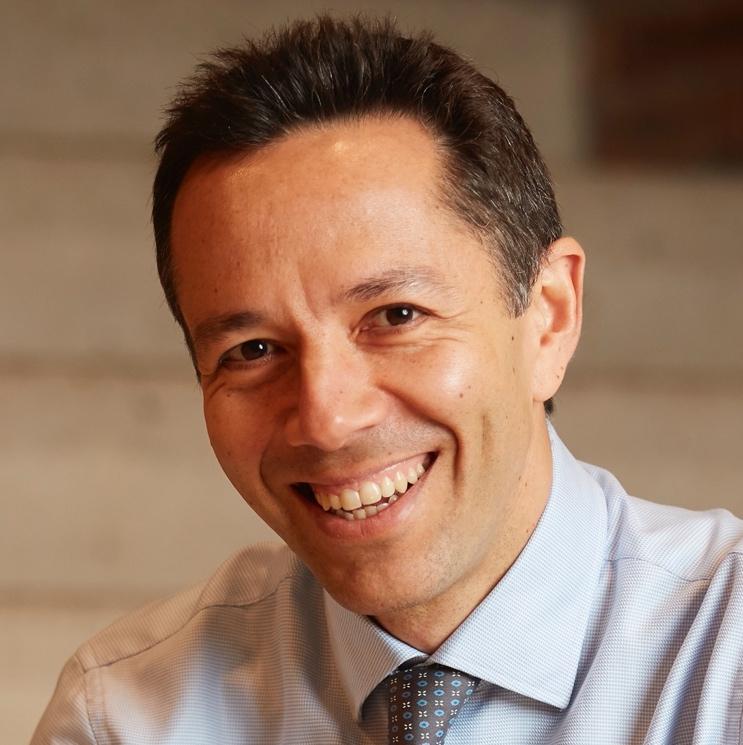 38: Gianpiero Petriglieri
Gianpiero Petriglieri is Associate Professor of Organisational Behaviour at INSEAD, and an expert on leadership and learning in the workplace. He directs the Management Acceleration Programme, the school's flagship Executive Education programme for emerging leaders, and is the Academic Director of the INSEAD Initiative for Learning Innovation and Teaching Excellence. A psychiatrist turned leadership coach and professor, Gianpiero brings a unique combination of background and expertise to his work. 
He is devoted to humanizing leadership by studying and supporting the development of responsible leaders in the age of "nomadic professionalism." That is, an age in which people have deep bonds to work but loose affiliations to institutions; where authenticity and mobility have replaced loyalty and advancement as hallmarks of virtue and success; and anxiety and isolation appear to be on the rise in the workplace and beyond. 
Gianpiero's research has appeared in top academic journals, and he writes regularly for the Harvard Business Review and other management publications. Building on his insights, he has refined a unique approach to experiential learning that aims to accelerate the development of individual leaders as well as to strengthen leaders' bonds with communities within and beyond their organizations. In keeping with his ideas, he seldom works alone. He has nurtured a community of coaches with whom he designs and delivers leadership development journeys for executives in a variety of industries. Alongside writing, coaching, and teaching, Gianpiero speaks widely on how to lead and learn "on the move" without losing one's roots.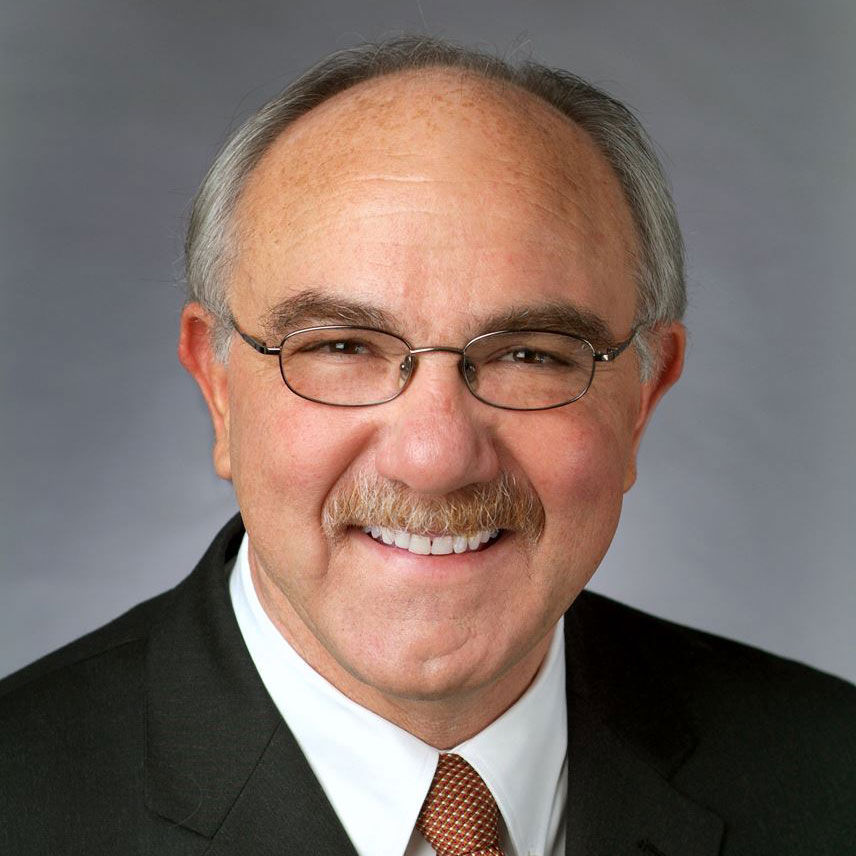 39: Jack Phillips
Jack J. Phillips, PhD, serves as chairman of the ROI Institute, where he regularly coaches or consults with executives, managers, and professionals in 70 countries. Jack's previous business experience includes serving as learning and development manager for two firms, as senior HR executive for three firms, and president of a regional savings bank. For over two decades, Jack has tackled coaching from three perspectives. 
First, coaching has been integrated into the ROI Institute to assist executives and professionals to either measure the success of a project or to implement the ROI Methodology. The second area involves teaching. Jack has taught literally hundreds of coaches how to measure the success of their coaching all the way to impact and ROI. The third area is the documentation of the progress made. Jack has written or edited over 75 books focused on the use of ROI, including Measuring the Success of Coaching: A Step-by-Step Guide for Measuring Impact and Calculating ROI, and at least a dozen articles on the success of coaching, and a chapter in the new book Coach Me! Your Personal Board of Directors.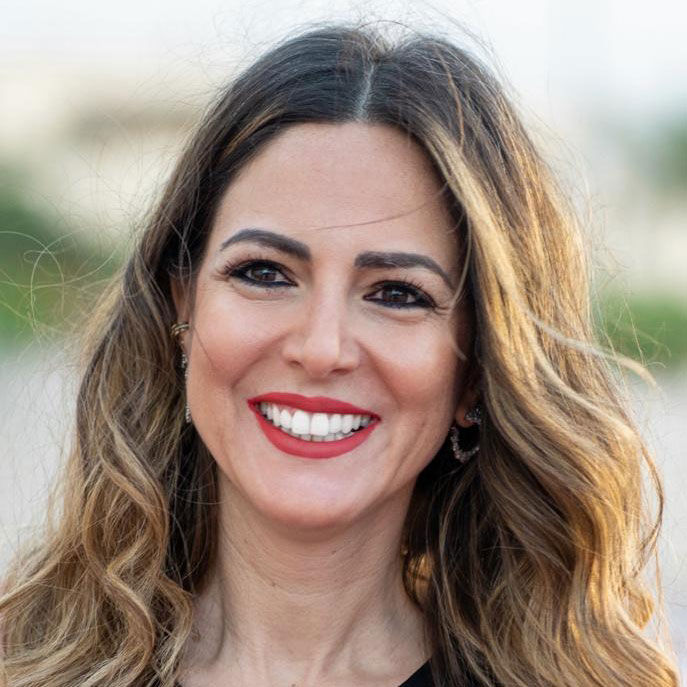 40: Shahira Rifaat
Shahira Rifaat is a certified Executive Leadership Coach and a change agent. She has been one of Egypt's pioneers in the field of coaching since 2007. She was a founding Board Member of the International Coach Federation Egypt Chapter, and served as the President of the Chapter for three years (2017-2019). Shahira leverages the power of teams by coaching and building authentic connections to foster communication among team members to promote team collaboration; rather than focusing on only coaching individuals to maximize team excellence. 
This mindset enabled Shahira to successfully lead the Egypt Chapter with minimal resources, and exceed all expectations as a starting Chapter. She established strategic partnerships and alliances with key organizations such as the American Chamber of Commerce in Egypt, the American University in Cairo, Human Resources Associations, and several others, to spread the awareness of coaching in the business community at large. 
During her Presidency tenure, ICF Egypt Chapter was the only Chapter in the Middle East & North Africa to receive the Annual Global ICF Chapter Recognition Award over three consecutive years (2017, 2018 & 2019) for Chapter Excellence, and for being one of the highest performing Chapters globally among more than 130 in more than 70 countries. Given the Egypt Chapter success during her tenure, Shahira was asked to join the global ICF Chapter Leader Mentoring Program, to offer mentor coaching for the current Chapter Presidents around the world.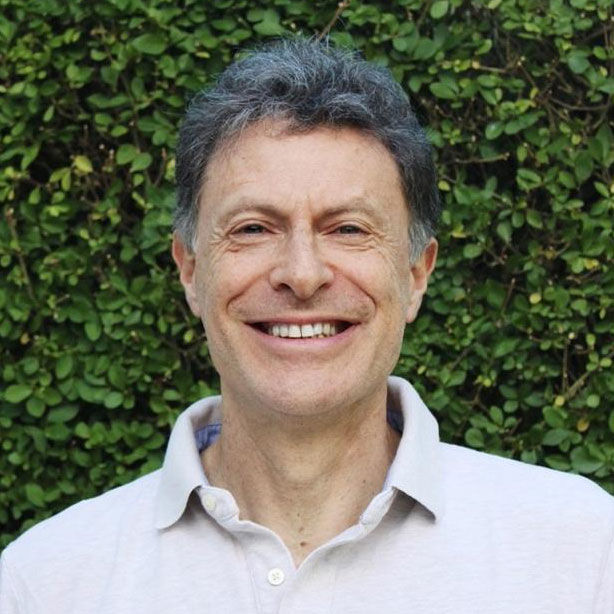 41: Philippe Rosinski
Professor Philippe Rosinski, MCC, is considered the pioneer of intercultural and global coaching. He is the author of two seminal books, Coaching Across Cultures and Global Coaching. For almost 30 years and across continents, Philippe has helped people and organizations thrive and make a positive difference in the world. Philippe is a world authority in executive coaching, team coaching, and global leadership development.
The first European to have been designated Master Certified Coach by the International Coach Federation, Philippe has also developed an integrative coaching supervision approach. He is the principal of Rosinski & Company, a consultancy based in Belgium with partners around the globe, and a professor at the Kenichi Ohmae Graduate School of Business in Tokyo, Japan. He intervenes in several other academic institutions including HEC Paris and the University of Cambridge. 
Philippe is the co-author of several books including the Evidence Based Coaching Handbook and Mastering Executive Coaching, and the author of the Cultural Orientations Framework (COF) assessment.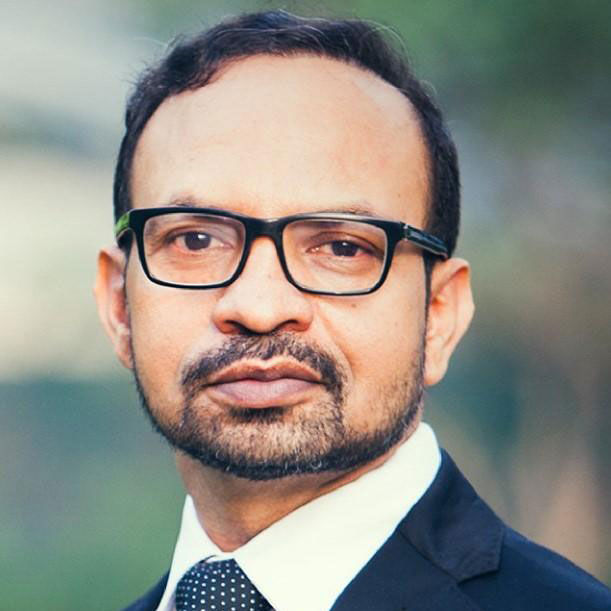 42: Himanshu Saxena
Himanshu Saxena is the Founder and CEO of the Centre of Strategic Mindset. His mission is to groom strategic minds to deliver bold impact. He features amongst the world Top 100 Executive Coaches in Leadership, Strategy, and Culture. He is a Design Thinker and a Mindfulness Practitioner. Himanshu has coached 552 Senior Leaders and 51 CEOs globally. His coaching methodology is a remarkably simple five-step process that enables people to find themselves, accept themselves, challenge themselves, rewire themselves, and play themselves, as per their newfound identity and potential. 
His 35 years of professional life spans across six diverse careers, from geologist and military leader (Retd. Colonel) to the UN, consulting, corporations and entrepreneurship. In his last assignment, he headed strategy and leadership development for a $20 billion global technology company. As a leading thinker, writer, speaker, and coach he is in the business of inspiring people and enabling them to grow in an exponential and non-linear way. Himanshu is a strong proponent of Beginner's Mindset and believes in Learning First — Relevance Later. With all these rich and diverse experiences, he still likes to consider himself 'a student of life and a teacher of experiences.'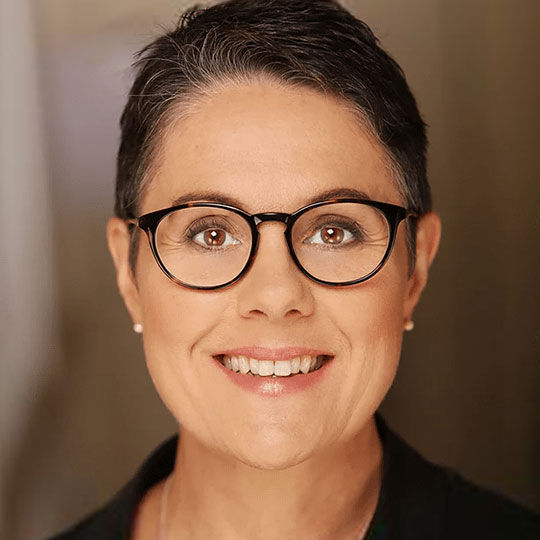 43: Tracy Sinclair
Tracy Sinclair is a Master Certified Coach (MCC) with the International Coaching Federation (ICF). She is also a trained Coaching Supervisor, Mentor Coach and ICF Assessor. Tracy trains coaches and works with managers and leaders to develop their coaching capability. She works as an international Corporate Executive and Board Level Coach, a leadership development designer and facilitator working with a wide range of organizations. Tracy also specializes in working with organizations to support them develop coaching culture. 
Tracy has co-authored a book: Becoming a Coach: The Essential ICF Guide, published in 2020, which provides a comprehensive guide to coaching for coaches at all levels of skill and experience, the psychology that underpins coaching, and the updated ICF Core Competency Model. In the same year she founded Coaching with Conscience, which exists to have a positive impact on society and our environment through coaching. 
As part of this work, she collaborates closely with MIND, the UK's leading mental health charity, bringing coaching services to those who are supporting local communities with mental health challenges. She also offers pro-bono personal development and coaching programs to young leaders (18-25-years). She was the President of the UK ICF from 2013-2014 and has been an ICF Global Board Director since 2016, serving as Treasurer in 2017, Global Chair in 2018 and Immediate Past Global Chair in 2019. Tracy currently serves as Vice Chair and Director at Large on the International Coaching Federation Global Enterprise Board and is the Co-Chair of the ICF's Global Task Force on Diversity, Equity, Inclusion, and Justice.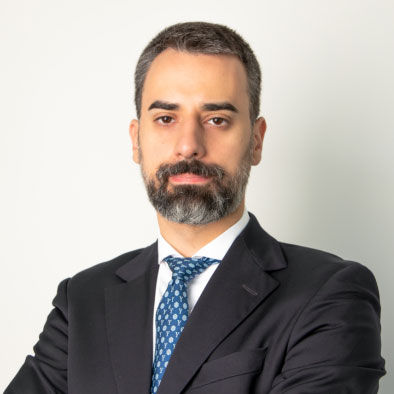 44: Sergey Sirotenko
An independent executive coach based in Moscow, Sergey Sirotenko works extensively with INSEAD Business School on various leadership programs with company owners and board members, as well as its core MBA program, which was recognized by the Financial Times as the #1 Global MBA programme in 2021. Between 2014 and 2016, Sergey was a member of the Global Council on Russia with the World Economic Forum in Davos, where he helped in the preparation of several expert reports on Russia's socio-economic development, and was a Founding Member of the Global Shapers Community.
Since 2015, Sergey has worked as a Director of Leadership Development at Yale University and has taught a course on Interpersonal and Group Dynamics at the Yale School of Management. Sergey has also served on various boards, including being a Chair of Big Brothers Big Sisters of Russia. From 2003 until 2014, he worked as a management consultant at PwC advising clients on strategy, operations, and business restructuring. Sergey graduated from the Financial University under the Government of the Russian Federation in 2003, and in 2015 completed a two-year Master's program in Global Affairs at Yale University Jackson Institute, focusing on China.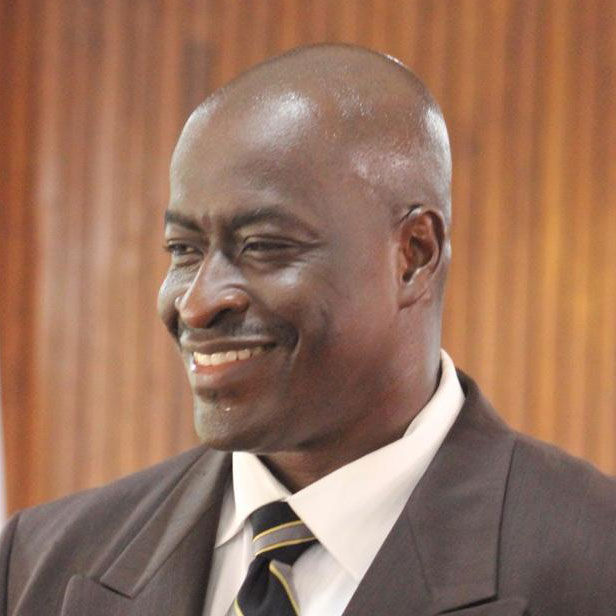 45: Modupe Taylor Pearce
Dr Modupe Taylor Pearce is a scholar and practitioner of organizational development and leadership and a leadership Coach and Facilitator. Over the past three decades, he has successfully coached and trained leaders in Africa, North America, and Europe. His passion for leadership enhancement was born out of his experiences as a cadet in the US Military Academy (West Point) and as a military officer serving in combat in the Sierra Leone Civil War, where he was shot twice. 
As the only Sierra Leonean with a PhD in Leadership, Modupe was the founding Dean of the African Leadership University School of Business, an institution that provides Pan-African MBA degrees to Africa's mid-career professionals. He is the Founder and CEO of BCA, an organization that has impacted over 2000 African leaders with coaching and knowledge-sharing services. He leads a team of 32 Coaches across Africa and he is the curator of The Made in Africa Leadership Conference. A TEDx speaker, Modupe has authored two books on leadership, Striking Sustainable Success and Tough Love, and a journal article in the International Journal of Leadership in Education. He is an alumnus of Capella University, Cornell University and the US Military Academy.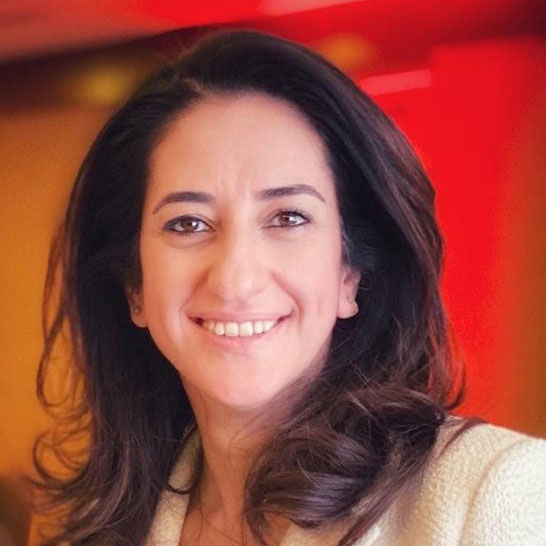 46: Didem Tekay
Founder of Grow Forward Consulting, Senior Partner at MCT Consulting, and author of The Grow Forward Manifesto, Didem Tekay describes herself as a Grow Architect. She has worked with some of the most admired global companies, coaching culture and leadership transformation journeys. She is a pioneer on curating participatory coaching interventions to inspire executive leaders and leadership teams in their crucial conversations. 
Didem's book, The Grow Forward Manifesto, shows leaders and leadership teams how to foster personal and professional growth, through co-creating a Grow Forward Pathway with relational practice. She has been listed in the 'Forbes Global Forty Over 40 Women to Watch' list, in the field of diversity. She is one of the 200 female mentees in the Women on Boards Program, an initiative launched to expand the number of women in business "ready to lean in", and increase female representation on boards. 
She is the founder of Grow Women Circle, a space where women leaders are encouraged to voice their visions, step up, grow forward, and lead through coaching. Currently, she is contributing to the book, Coach Me! Your Personal Board of Directors.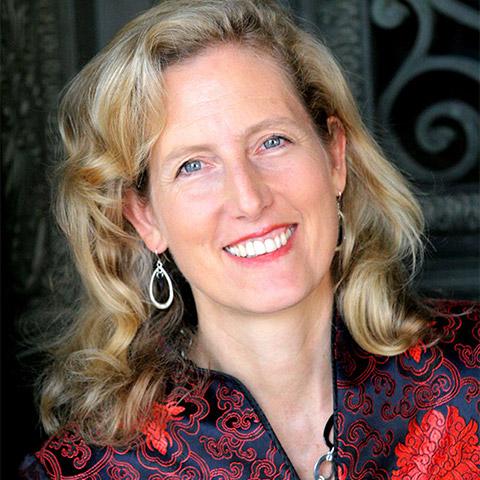 47: Bonita Thompson
Bonita Thompson is the creator of the "What's Next?" game, a coaching process that helps players walk through what is important to them and then apply those key motivators toward what's coming up next. "What's Next?" helps players make their values, their priorities in a fun playful way. Bonita has been a leading innovator in HR for over 25 years, for several major international corporations including the Bank of America, Genentech, Levi Strauss, Pacific Telesis, Varian and Catellus. 
She is a New York Times bestselling author of ADMIRED: 21 Ways to Double Your Value. Bonita lectures globally and has taught leadership and management courses at John F. Kennedy University and The Institute of Coaching. She earned her MBA at the University of California Berkeley's Haas School of Business, and her BA in Industrial Psychology from San Jose State University. She also holds an Honorary PhD from Mount Mary College.
Bonita is passionate about education and making learning useful and engaging. She is co-creator of Storybook Math, an innovative way of teaching foundational math, making it playful and fun. She has also created a curriculum aimed at making learning engaging, called Create, Build, Solve.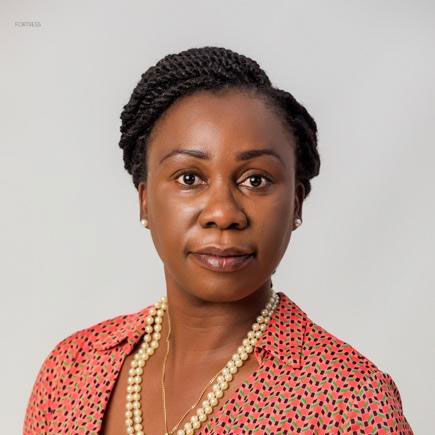 48: Nankhonde Kasonde-van den Broek
Nankhonde Kasonde-van den Broek is an Executive Coach, development activist and entrepreneur. She is the Lead Consultant at Nankhonde Kasonde Consultancy, and Founder and CEO at ZANGA African Metrics (www.zangametrics.com). Nankhonde is a pioneer in the use of technology to develop affordable, accessible coaching and human capital development solutions for Africa; solutions that understand and take into account the mosaic of cultural dimensions and the reality of an emerging market context; solutions that are built from African norm groups and that generate valuable data for decision making. 
Following a decade working in international development and finance, Nankhonde returned to Zambia to pursue her purpose and desire to contribute to her country's economy and the wider African development agenda. Over the last 10 years she has coached over 700 clients across 30 organizations, 7 out of the 10 provinces of Zambia and 5 other African countries. Nankhonde is a member of the Africa List; a group of future African Leaders in emerging markets. She is also a Global Guru, and World's Top 30 Coach for 2021. 
Nankhonde has over 20 years of experience supporting multinationals, international organizations and governments. She is a founding board Chair of the Financial Sector Executive Coaching Advisory Board for Africa; now called the Africa Executive Coaching Council (Kenya) and a Founding Board member of the Africa Board for Coaching, Consulting, and Coaching Psychology (South Africa). She is a Board Member at the Lusaka Apex Medical University in Lusaka, Zambia, the first and largest private medical school in Zambia that is actively addressing the human resources deficit in the health system.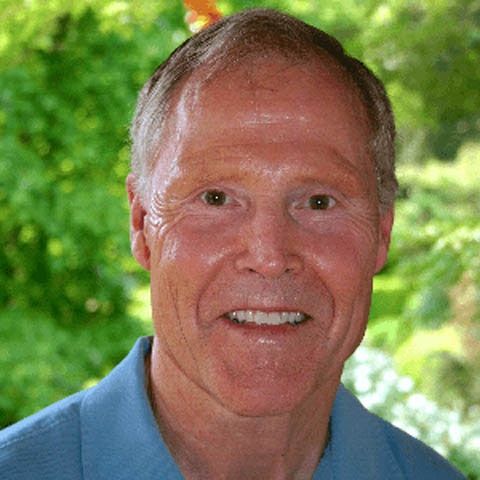 49: Frank Wagner
Frank has an MBA and PhD in Management from the Graduate School of Management, UCLA. He then served as a Postdoctoral Scholar for two years. His career began as a member of the faculty in the Business School at Loyola Marymount University and his consulting career started at The Center for Leadership Studies with Paul Hersey in the late 1970s. He then became a partner at a major firm that provided leadership development to Fortune 100 companies. 
During that time, he co-developed the highly successful Excellent Manager Program, originally for IBM and then for many other Fortune 100 Companies. Since 2000, Frank's focus has evolved into leadership coaching. He designed, and has trained coaches in, the methodology that was pioneered in his own coaching practice. Frank acted as the chief architect of what is now called Stakeholder Centered Coaching® which, by 2020, had reached a global community of over 4000 members. Since then, Frank has served as the Head of Training and Mentoring for the community, whose mission is to: "Measurably improve leadership behavior around the world." In addition to these duties, Frank has coached many C-Suite executives and senior leaders, all of which have achieved a positive improvement in their leadership behavior, as perceived by their stakeholders.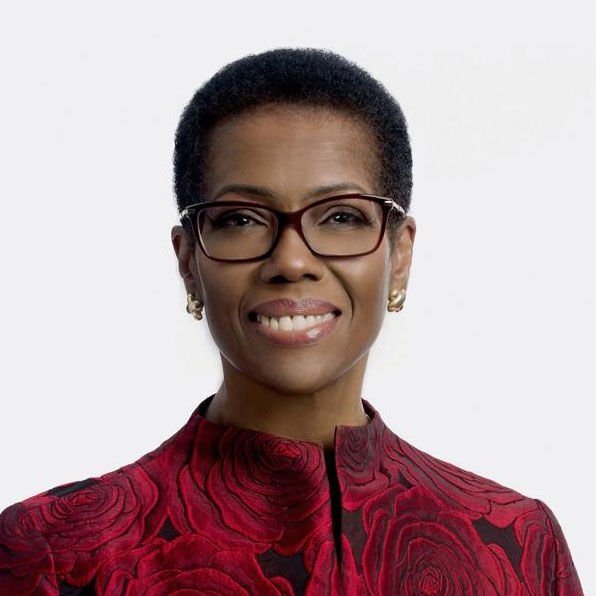 50: Beverley Wright
Inspiring. Empowering. Wise. Practical. Coach. Thought Leader. These are a few of the words others use to describe Beverley Wright. Her partnerships with those she coaches and mentors encourages them to become proactive leaders in their professional and personal lives. As Founder and CEO of the Wright Choice Group (WCG), LLC, her 30+ years of experience working for IBM in leadership roles in multiple areas spanning administration, sales, marketing, and operations, provides a rich repertoire of experiences to draw upon. Her company offers executive leadership coaching and consulting, and Diversity Equity and Inclusion (DEI) services to diverse clients across multiple industries. 
Beverley led her team in creating an award-winning internal coaching business at IBM, which was recognized with the International Coach Federation (ICF) Prism Award twice, in 2005 and 2009, and several regional awards. She wrote a bi-monthly coaching column for Eclipse Magazine for five years and had an article published in 2021 in Choice Magazine, where she serves as a member of the editorial board. Her article was the first for their new recurring column on Diversity, Equity, and Inclusion. 
Beverley is an ICF Professional Certified Coach (PCC), a Co-Active Professional Certified Coach, and a graduate of Corporate Coach University. Beverley is a past President of the ICF North Texas Chapter and served three years as a board member of the ICF Global Foundation. She is also a dedicated community servant and has been the President of the Board of Dallas Dinner Table since 2002, which is currently evolving into America's Dinner Table. 
Recipients will be announced at the Thinkers50 Awards Gala 2021 on 15-16 November 2021.