The Marshall Goldsmith Distinguished Achievement Award for Coaching and Mentoring recognizes individuals who make outstanding contributions to the field of executive coaching.
The Coaching and Mentoring Award is unique among our awards because it starts with a longlist of 50 nominees, selected via the 100 Coaches network. We are grateful for their help and support in identifying the individuals who are most deserving of this recognition. In consultation with the Thinkers50 founders and advisors, the longlist is then winnowed down to the eight-person Thinkers50 shortlist, from which the eventual recipient is selected.
In recognition of Marshall Goldsmith's own extensive contributions to the field of executive coaching, he was inducted into the Thinkers50 Hall of Fame in 2018.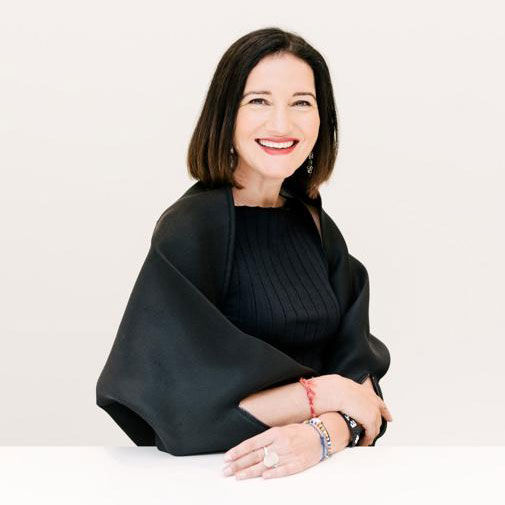 1: Ayse Birsel
Ayse (pronounced Eye-Shay) Birsel is one of the world's leading industrial designers. In 2020, Interior Design Magazine recognized her as their Best Of Year Product Designer. In 2017, Fast Company recognized her as one of the Most Creative People In Business, and she was listed as one of the 30 management thinkers most likely to shape the future of organizations. Her TEDx talk, "If your life is your biggest project, why not design it?" has been viewed by 730,000 people.
Ayse is the co-founder of Birsel + Seck, the award-winning design and innovation studio, and counts Amazon, CVS, Herman Miller, GE, IKEA, Staples, Target and Toyota, among her clients. Her company is the only design studio in the US that is woman and Black-founded. Her design process, Deconstruction:Reconstruction™, is the red thread across all her work. Her work can be found in the permanent collection of the Museum of Modern Art (MoMA). Ayse was born in Turkey and came to the US with a Fulbright scholarship.
Design the Life You Love is a joyful, inspirational guide to building the life you've always wanted, using the principles and creative process of an award-winning product designer. Through four steps that reveal hidden skills and wisdom, anyone can design a life they love!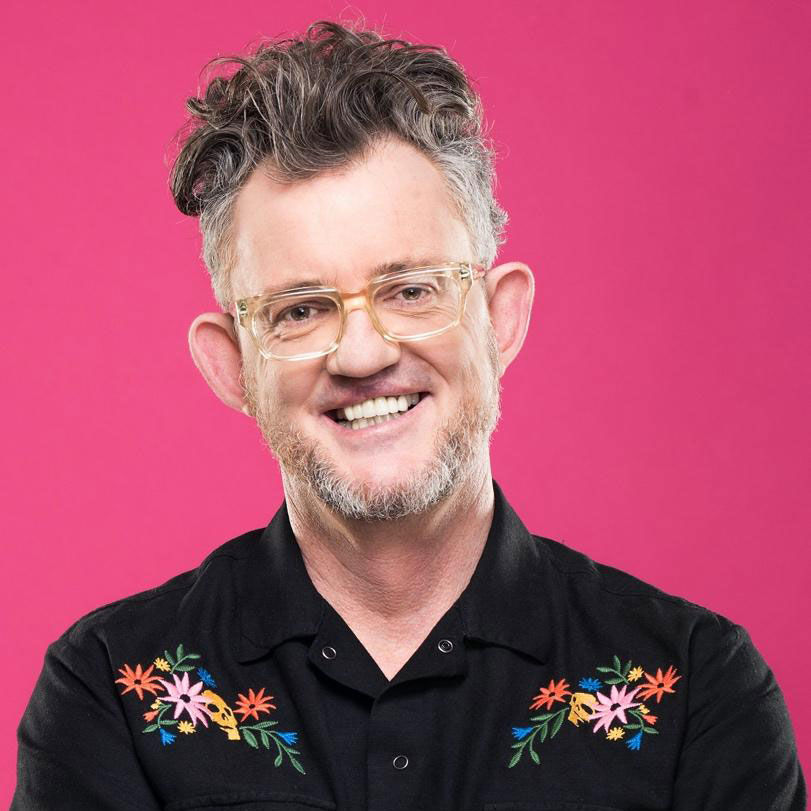 2:
Michael Bungay Stanier
Michael Bungay Stanier's 2016 book, The Coaching Habit, has sold more than a million copies, has been translated into 20 different languages, and is the best-selling book on coaching this century. Brené Brown calls it "a classic" and featured Michael on Dare to Lead, one of the world's most popular leadership podcasts. 
That book, and the 2020 follow-up, The Advice Trap, provide the foundation for programs for organizations around the world, delivered by Michael's training company, Box of Crayons. Box of Crayons has trained more than 100,000 people in organizations such as Microsoft, Salesforce, Gucci and TELUS. 
His TEDx talk, "Tame Your Advice Monster", has been seen by more than 1.5 million people. Michael regularly keynotes on coaching and over the years has spoken to more than 250,000 people. He has been the opening speaker at the world's largest conference on coaching (WBECS) for the last two years, and has spoken at more than 20 ICF chapters on three continents. Michael is a Rhodes Scholar, and lives in Toronto, Canada.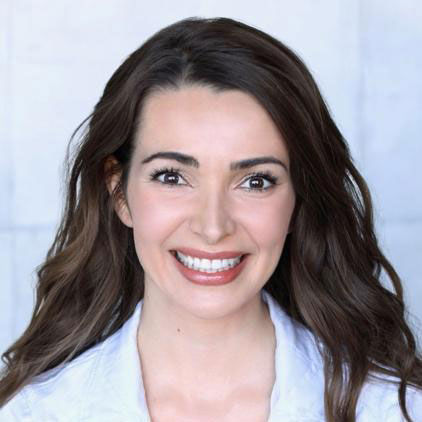 3: Julie Carrier
Julie Carrier is acknowledged as a trailblazer in the field of leadership coaching. She brings evidence-based leadership coaching — normally reserved for executives in the C-Suite — to girls and young women worldwide.
A global authority on leadership and coaching for young women, Julie has been featured on NBC's Today Show, and in Forbes and The New York Times. As seen in millions of homes, Julie served as a young women's leadership coach for Discovery Channel's entrepreneurial show, Girl Starter, and MTV's positive goal-setting show, MADE. She is the author of the national bestseller, Girls Lead, and the world's first evidence-based, applied-neuroscience leadership development and coaching curriculum for young women. She is also a contributing author to Insights on Coaching, The Success Principles for Teens and many other publications.
Julie assembled the Girls' Leadership Advisory Council — a team of the world's thought leaders in coaching and leader development from Harvard, West Point, The Center on Leadership and Ethics at Duke, and The Kellogg School of Management at Northwestern, among others — to bring leadership coaching to where it can have the most profound impact: high schools. By bringing world-class leadership coaching practices to equip and certify high school educators as leadership coaches for students, Julie is helping to transform education — closing the gender confidence gap and resulting in dramatic increases in girls' leader identity, resilience and even academic performance for underserved students.
As an Advisory Board Member for The United Nations Foundation's Girl Up program, Julie is also working to scale equitable, evidence-based leadership coaching and development for girls globally. As a speaker, she has addressed audiences of up to 70,000 and reached over a million youth, young women and girls, worldwide. Because of her groundbreaking leadership work and coaching for young women, she was recognized as the "Woman of the Decade for Girl Empowerment" by the Women Economic Forum.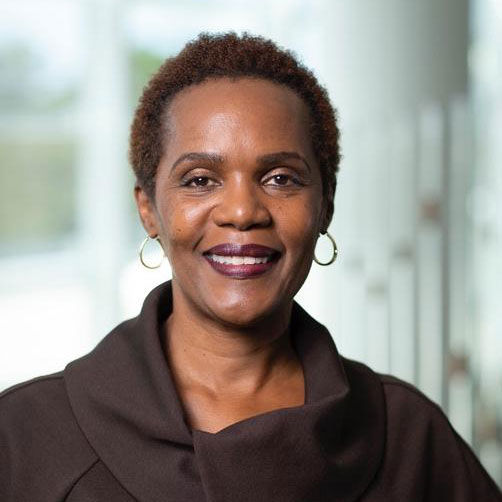 4: Priscilla Gill
Priscilla Gill, EdD, is passionate about helping leaders flourish and transform organizations. She is an executive coach, author, and organization development innovator who leads Mayo Clinic's Leadership and Talent Development enterprise function, which supports physicians, scientists, and administrative staff in adapting to the rapidly changing healthcare environment. 
Priscilla previously led Mayo Clinic's Coaching and Mentoring Center of Excellence and started the Internal Leadership Coaching Practice for physicians. She has over 20 years of multidisciplinary leadership experience in a variety of business sectors and has served as a member of the board of the International Coach Federation Phoenix, as an executive committee member of The Conference Board's Enterprise Coaching and Development Council, and as an advisory board member of the Spiro Coaching Institute. 
Author and co-author of multiple publications on coaching and leadership development, Priscilla earned her Doctor of Education Degree in Organizational Leadership and Human Services Administration from Nova Southeastern University and is Assistant Professor in the Mayo Clinic College of Medicine.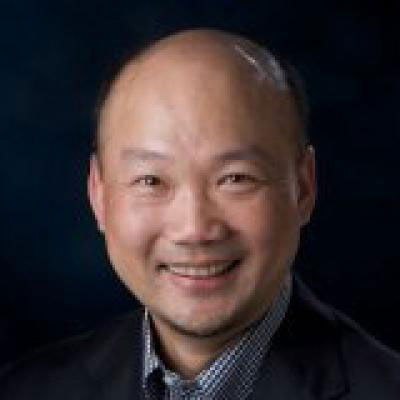 5: Jesse Hsu
Jesse has been coaching and facilitating for 29 years, both as a business leader and an external coach and facilitator. He specializes in First 90 Days Transition, Executive Team development, Influencing Skills, Technical Specialist to Organizational Leader development, Cross-Cultural/Conflict Management, and Action-learning Team Coaching. He is known for tailor-making development plans to accelerate the restructuring and integration of new teams and sharpen their emotional intelligence and presence. 
Jesse earned his MBA at Northwestern University's Kellogg School of Management in 1990, while interning in marketing and finance functions at Procter & Gamble. He later joined McKinsey & Co. as a management consultant in Asia Pacific. He spent the next 16 years in general management and board positions covering various business stages of both for-profit and non-profit enterprises. Jesse was born and raised in Taiwan, studied and worked in the US for 20 years, and relocated to Shanghai/Singapore in 2007-2019. 
Jesse's representative clients include Microsoft, Deloitte, Walt Disney, and Lenovo. 
Jesse serves as an executive coach and facilitator with MNCs. He also teaches soft skill topics in EMBA programs at institutions such as Hong Kong University Business School, Duke CE, and corporate universities. 
Currently based in Shanghai, China, and San Francisco, California, Jesse is fluent in English, Mandarin, and Taiwanese.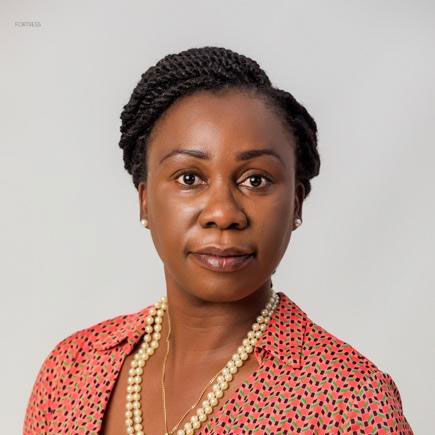 6: Nankhonde Kasonde-van den Broek
Nankhonde Kasonde-van den Broek is an Executive Coach, development activist and entrepreneur. She is the Lead Consultant at Nankhonde Kasonde Consultancy, and Founder and CEO at ZANGA African Metrics (www.zangametrics.com). Nankhonde is a pioneer in the use of technology to develop affordable, accessible coaching and human capital development solutions for Africa; solutions that understand and take into account the mosaic of cultural dimensions and the reality of an emerging market context; solutions that are built from African norm groups and that generate valuable data for decision making. 
Following a decade working in international development and finance, Nankhonde returned to Zambia to pursue her purpose and desire to contribute to her country's economy and the wider African development agenda. Over the last 10 years she has coached over 700 clients across 30 organizations, 7 out of the 10 provinces of Zambia and 5 other African countries. Nankhonde is a member of the Africa List; a group of future African Leaders in emerging markets. She is also a Global Guru, and World's Top 30 Coach for 2021. 
Nankhonde has over 20 years of experience supporting multinationals, international organizations and governments. She is a founding board Chair of the Financial Sector Executive Coaching Advisory Board for Africa; now called the Africa Executive Coaching Council (Kenya) and a Founding Board member of the Africa Board for Coaching, Consulting, and Coaching Psychology (South Africa). She is a Board Member at the Lusaka Apex Medical University in Lusaka, Zambia, the first and largest private medical school in Zambia that is actively addressing the human resources deficit in the health system.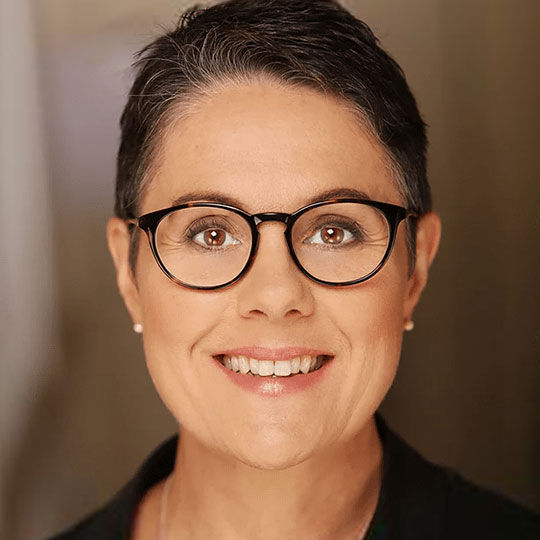 7: Tracy Sinclair
Tracy Sinclair is a Master Certified Coach (MCC) with the International Coaching Federation (ICF). She is also a trained Coaching Supervisor, Mentor Coach and ICF Assessor. Tracy trains coaches and works with managers and leaders to develop their coaching capability. She works as an international Corporate Executive and Board Level Coach, a leadership development designer and facilitator working with a wide range of organizations. Tracy also specializes in working with organizations to support them develop coaching culture. 
Tracy has co-authored a book: Becoming a Coach: The Essential ICF Guide, published in 2020, which provides a comprehensive guide to coaching for coaches at all levels of skill and experience, the psychology that underpins coaching, and the updated ICF Core Competency Model. In the same year she founded Coaching with Conscience, which exists to have a positive impact on society and our environment through coaching. 
As part of this work, she collaborates closely with MIND, the UK's leading mental health charity, bringing coaching services to those who are supporting local communities with mental health challenges. She also offers pro-bono personal development and coaching programs to young leaders (18-25-years). She was the President of the UK ICF from 2013-2014 and has been an ICF Global Board Director since 2016, serving as Treasurer in 2017, Global Chair in 2018 and Immediate Past Global Chair in 2019. Tracy currently serves as Vice Chair and Director at Large on the International Coaching Federation Global Enterprise Board and is the Co-Chair of the ICF's Global Task Force on Diversity, Equity, Inclusion, and Justice.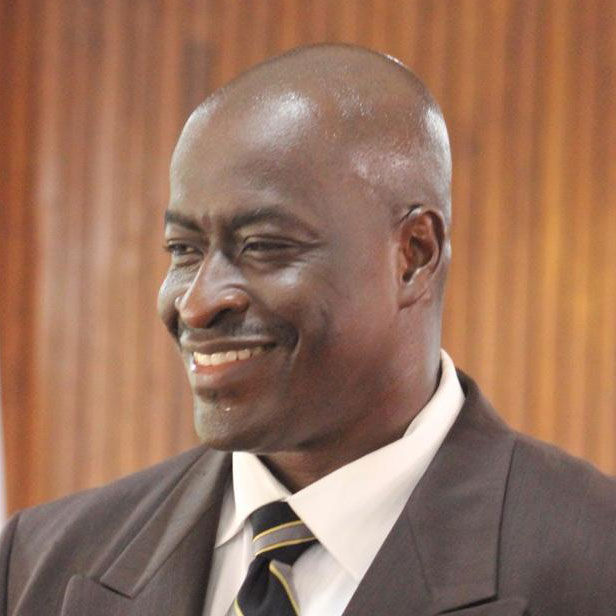 8: Modupe Taylor Pearce
Dr Modupe Taylor Pearce is a scholar and practitioner of organizational development and leadership and a leadership Coach and Facilitator. Over the past three decades, he has successfully coached and trained leaders in Africa, North America, and Europe. His passion for leadership enhancement was born out of his experiences as a cadet in the US Military Academy (West Point) and as a military officer serving in combat in the Sierra Leone Civil War, where he was shot twice. 
As the only Sierra Leonean with a PhD in Leadership, Modupe was the founding Dean of the African Leadership University School of Business, an institution that provides Pan-African MBA degrees to Africa's mid-career professionals. He is the Founder and CEO of BCA, an organization that has impacted over 2000 African leaders with coaching and knowledge-sharing services. He leads a team of 32 Coaches across Africa and he is the curator of The Made in Africa Leadership Conference. A TEDx speaker, Modupe has authored two books on leadership, Striking Sustainable Success and Tough Love, and a journal article in the International Journal of Leadership in Education. He is an alumnus of Capella University, Cornell University and the US Military Academy.
Recipients will be announced at the Thinkers50 Awards Gala 2021 on 15-16 November 2021.