Nominations are in for the Thinkers50 Distinguished Achievement Awards for 2021. Over the course of the next several weeks, we will be highlighting the shortlisted nominees and their achievements.
This week, we are sharing with you the 2021 shortlisted nominees for the Thinkers50 Innovation Award, in partnership with Fujitsu.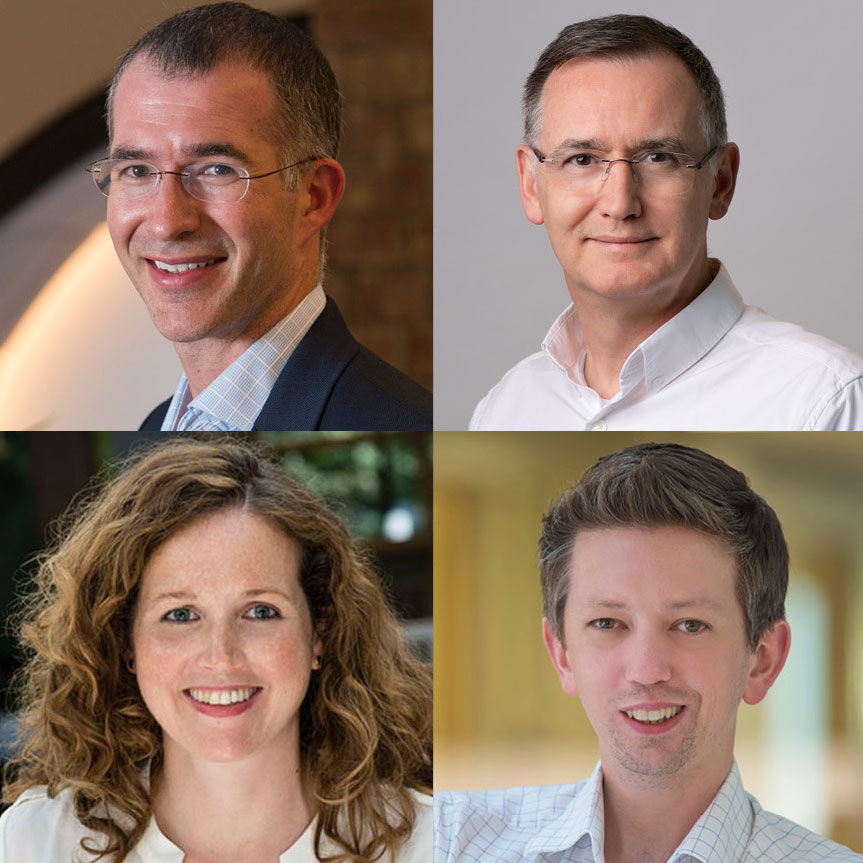 1: Scott Anthony, Paul Cobban, Natalie Painchaud & Andy Parker
Scott Anthony, Paul Cobban, Natalie Painchaud and Andy Parker are the authors of Eat, Sleep, Innovate: How to Make Creativity an Everyday Habit Inside Your Organization (HBR Press, 2020).
Scott Anthony is a senior partner in Innosight's Singapore office, where he helps leaders design new growth strategies, build innovation capabilities, navigate disruptive innovation, and manage strategic transformation. Scott has written eight books, including Dual Transformation (2017), which describes how forward-thinking organizations can navigate disruptive change and own the future.
Paul Cobban is DBS Chief Data and Transformation Officer where he has helmed the cultural, digital, and data transformation that secured for DBS the distinction of being recognised as the World's Best Bank for three years in a row.
Natalie Painchaud is the director of learning at Innosight and has extensive experience helping Fortune 500 companies develop the strategies, capabilities, and early proof points required to successfully innovate. She is also the co-author of the Harvard Business Review article "Breaking Down the Barriers to Innovation".
Andy Parker is a partner at Innosight and its Asia-Pacific practice leader. Andy has over fifteen years of strategy and innovation consulting experience, having led numerous engagements for multinational clients across multiple industries. Prior to joining Innosight, Andy was a member of Accenture's Global Strategy Group.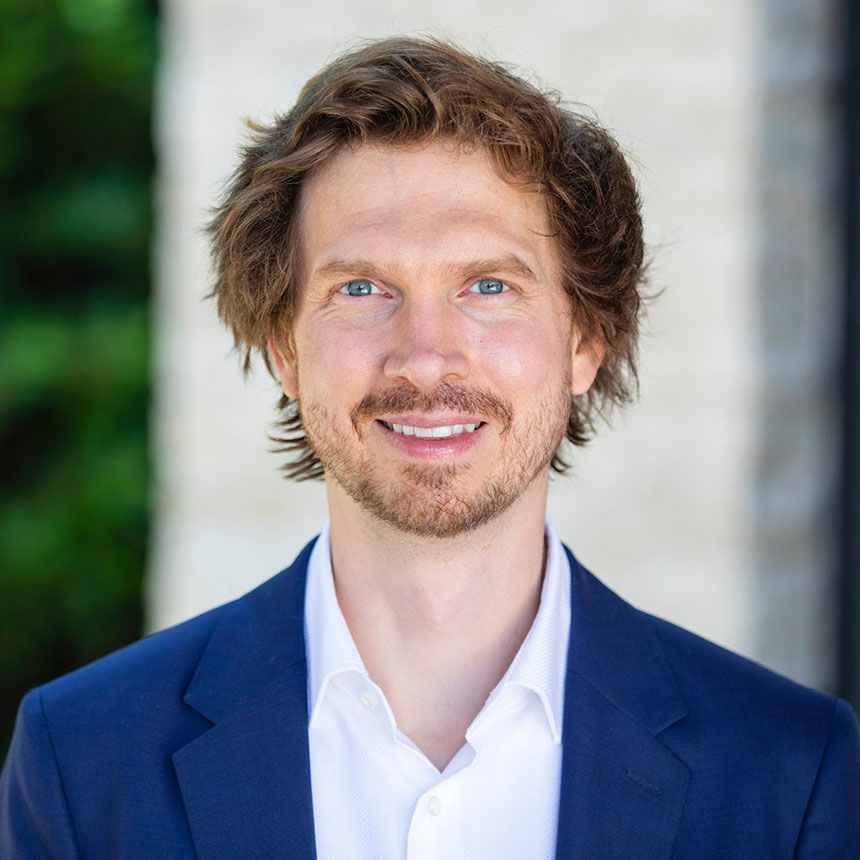 2: Christian Busch
Christian Busch directs the CGA Global Economy Program at New York University, and also teaches at the London School of Economics. Previously, he co-directed the LSE's Innovation Lab and co-founded the Sandbox Network, a global community of young innovators, as well as Leaders on Purpose, an organization convening purpose-driven leaders of Fortune 500 companies. He is a member of the World Economic Forum's Expert Forum, a fellow of the Royal Society of Arts, and among Diplomatic Courier's "Top 99 Influencers". His book, The Serendipity Mindset (Penguin Random House, 2020), was described as "wise, exciting, and life-changing" by Arianna Huffington.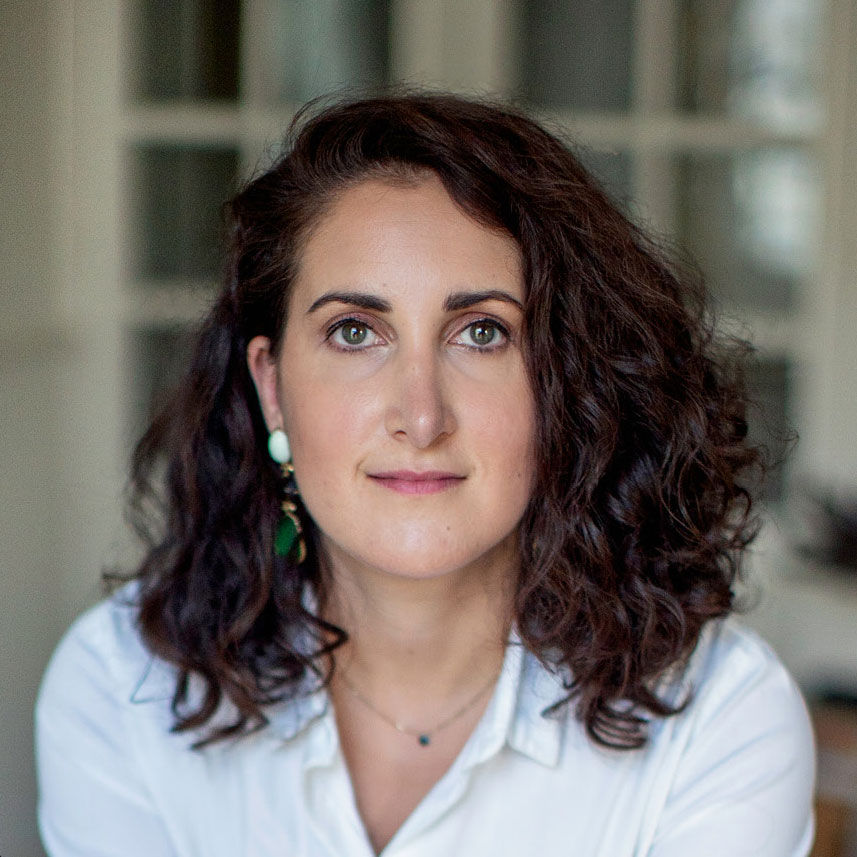 3: Rahaf Harfoush
Rahaf Harfoush is a strategist, digital anthropologist and author who focuses on the intersections of emerging technology, innovation, and digital culture. Rahaf is the executive director of the Red Thread Institute of Digital Culture. She teaches Innovation & Emerging Business Models at Sciences Po's school of Management and Innovation in Paris. Rahaf is a member of France's National Digital Council, a visiting policy fellow at the Oxford Internet Institute and was named a Young Global Changer at the G20 Think Tank Summit. Formerly, she was the associate director of the Technology Pioneer Programme at the World Economic Forum. Rahaf is the author of Yes We Did (New Riders, 2009) which provides an inside look on how social media built the Obama brand, The Decoded Company: Know Your Talent Better Than You Know Your Customers (Portfolio, 2014) and Hustle & Float: Reclaim your Creativity and Thrive in World Obsessed with Work (Diversion Books, 2019).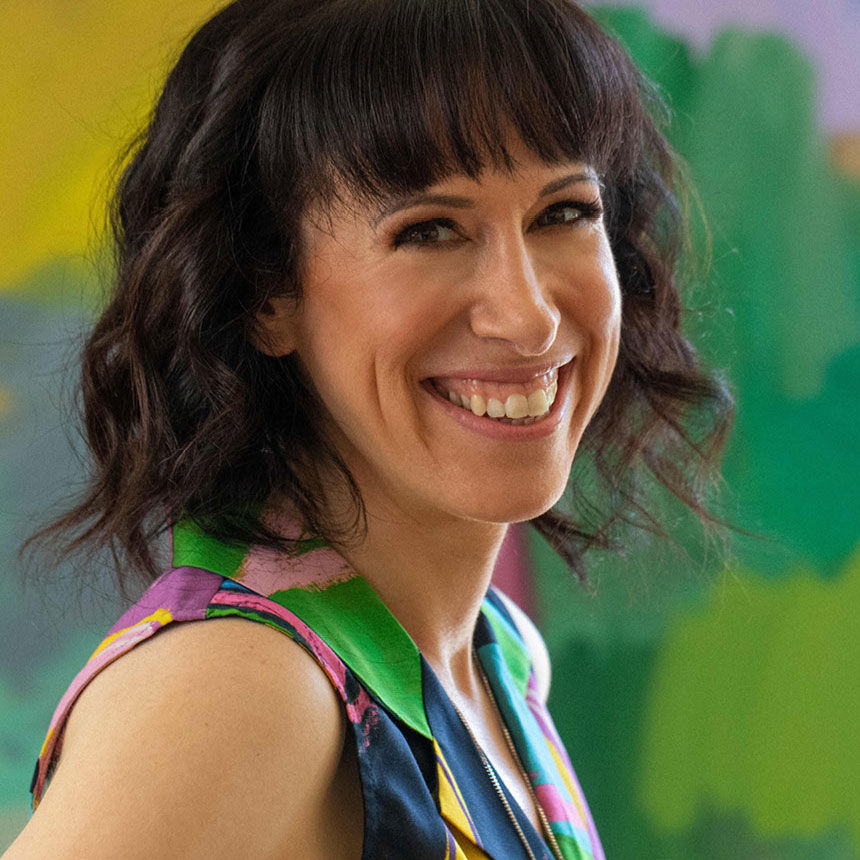 4: Amantha Imber
Amantha Imber is an organizational psychologist and founder of behavioural science consultancy Inventium. She is also the co-creator of the Australian Financial Review's Most Innovative Companies list and the AFR BOSS Best Places to Work list. Amantha has helped companies such as Google, Apple, Disney, LEGO, Atlassian, Commonwealth Bank and many others innovate more successfully and reinvent the way they approach their work. In 2019, Amantha was named as one of the Australian Financial Review's 100 Women of Influence. Amantha is also the host of the number one ranking business podcast How I Work, which has had over 2 million downloads, where she interviews some of the world's leading innovators about their habits, rituals and strategies for structuring their day.  Amantha is the author of The Creativity Formula (Liminal Press, 2009) and The Innovation Formula (Wiley, 2016).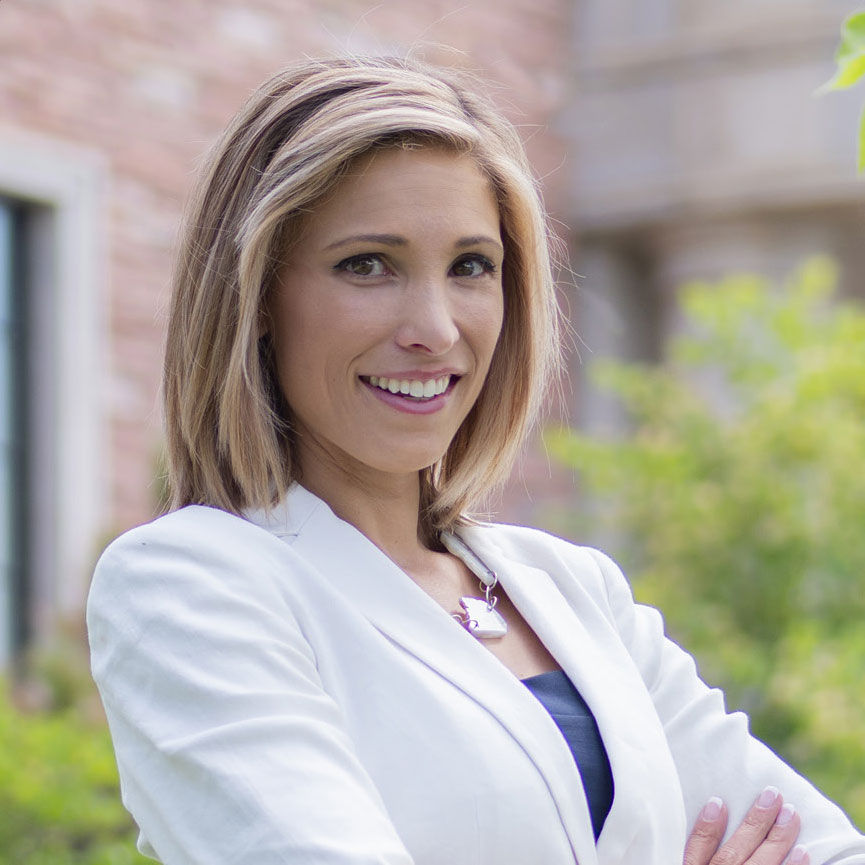 5: Stefanie K. Johnson
Stefanie K. Johnson is an associate professor of management at the University of Colorado, Boulder's Leeds School of Business. Her research is focused on the intersection of leadership and diversity and she works with companies to implement evidence-based practices to reduce unconscious bias and increase inclusion. Stefanie is a member of the MG 100 Coaches, was selected for the 2020 Thinkers50 Radar List, and is the author of Inclusify: Harnessing the power of uniqueness and belonging to build innovative teams (Harper Business, 2020). She has presented her work at over 170 meetings around the world including at the White House for a 2016 summit on diversity in corporate America.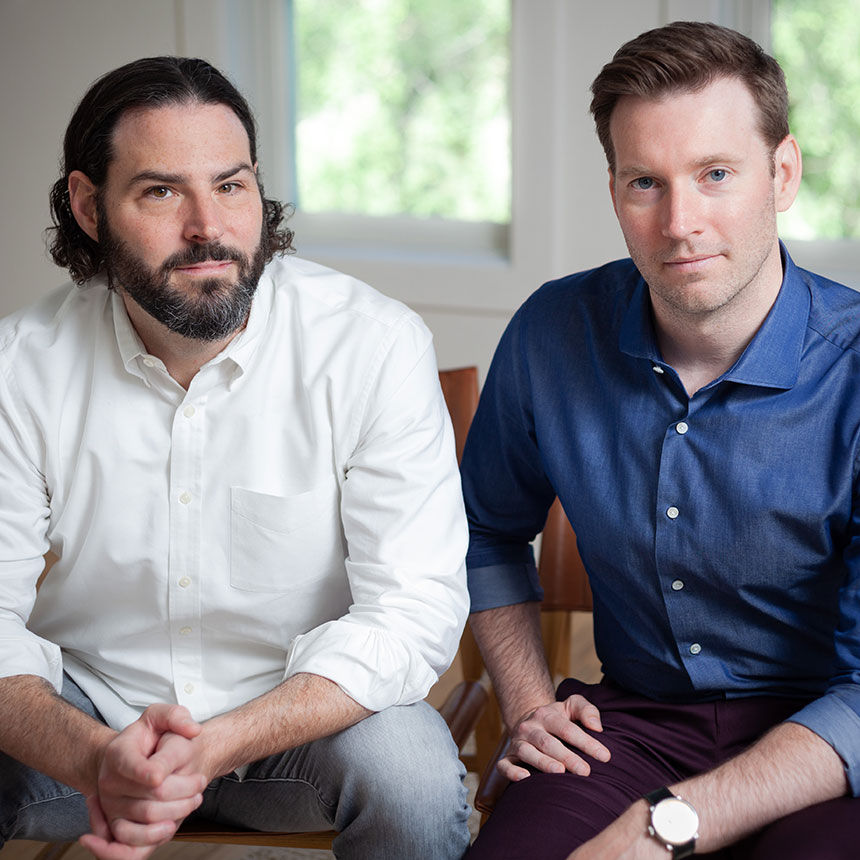 6: David Schonthal & Loran Nordgren
David Schonthal and Loran Nordgren are the authors of The Human Element: Overcoming the Resistance that Awaits New Ideas (Wiley, 2021).
David Schonthal is Clinical Professor of Innovation & Entrepreneurship at Northwestern University's Kellogg School of Management and faculty director of Kellogg's Zell Fellows Program. David is a senior director of business design at IDEO, an operating partner at 7Wire Ventures, a venture partner at Pritzker Group Venture Capital and a global advisor at Design for Ventures (D4V), a Tokyo-based early-stage venture capital fund that invests in design-led Japanese startups.
Loran Nordgren is a Professor of Management and Organizations at the Kellogg School of Management. The overarching goal of his work is to advance psychological theory and to use theory-driven insights to develop decision strategies, structured interventions, and policy recommendations that improve decision-making and well-being. He has received the Theoretical Innovation Award in experimental psychology and is a former Fulbright Scholar.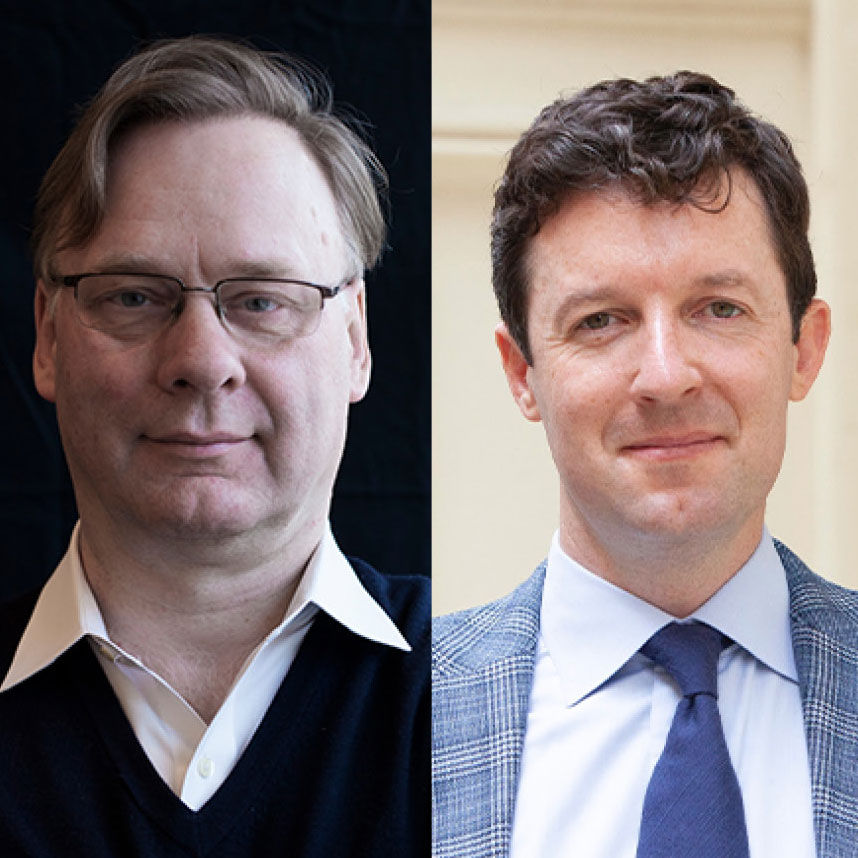 7: Martin Reeves & Jack Fuller
Martin Reeves and Jack Fuller are the authors of The Imagination Machine: How to Spark New Ideas and Create Your Company's Future (HBR Press, 2021).
Martin Reeves is chairman of the BCG Henderson Institute. He is a managing director and senior partner in BCG's San Francisco office. Martin joined BCG in London in 1989 and later moved to Tokyo, where he was responsible for BCG's business with Western clients. His consulting career has focused on strategy – with equal emphasis on idea origination and development, and application by consulting with clients on their strategy challenges. He is the co-author of Your Strategy Needs a Strategy (HBR Press, 2015). 
Jack Fuller is the founder of Casati Health, a company reimagining mental and physical health care. Previously, he was a special project manager at BCG in New York and a member of the BCG Henderson Institute where he published on imagination, goals, purpose, strategy games, and transformation. As a consultant at BCG, Jack worked with clients on brand strategy, customer journey mapping, and innovation in products and services.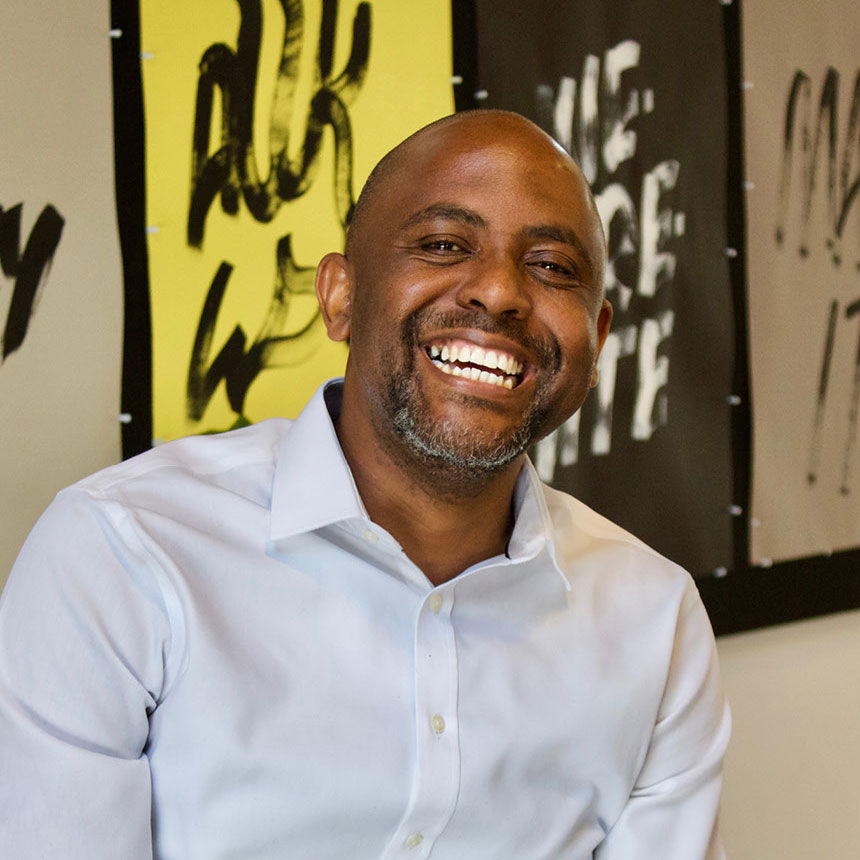 8: Tendayi Viki
Tendayi Viki is an author and corporate innovation expert. As associate partner at Strategyzer, he helps companies innovate for the future while managing their core business. He has written three books: Pirates In The Navy (Unbound, 2020), The Corporate Startup: How Established Companies Can Develop Successful Innovation Ecosystems (with Esther Gons and Dan Toma, Vakmedianet, 2017) and The Lean Product Lifecycle (with  Craig Strong, Pearson, 2018). He was previously director of Product Lifecycle at Pearson, where he co-developed an innovation framework that won the Best Innovation Program 2015 at the Corporate Entrepreneur Awards. Tendayi was shortlisted for the Thinkers50 Innovation Award in 2017 and was named on the Thinkers50 2018 Radar List. He is also a regular contributor to Forbes.
About Our Partner for the Innovation Award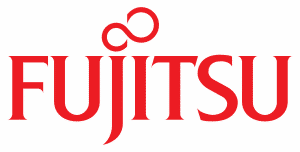 Fujitsu is passionate about using technology to create a more inclusive, sustainable and trusted future. It drives everything they do. Throughout their history, they've supported businesses and society through delivering robust and reliable IT systems.
Recipients will be announced at the Thinkers50 Awards Gala 2021 on 15-16 November 2021.